Credit card skimmer found at Central Florida gas station
See tips on how to stay safe at the pump
SUMTERVILLE, Fla. – With news that a credit card skimmer was found at a Central Florida gas station, the Sumter County Sheriff's Office is taking the opportunity to give the community tips on how to keep their personal information safe when paying with a card.
The skimmer was found Monday at a Sunoco in Sumterville after someone called authorities and said their credit card information had been stolen, according to a news release.
Officials found the skimmer and said it could have been in place for more than a month, meaning it's possible more victims are out there.
Skimmers have been plaguing the Central Florida community for years. In 2015, a sweep of 6,000 Florida gas stations found 81 skimmers, including more than a dozen in Central Florida.
Though the devices are usually concealed, there are some things to be on the lookout for to avoid becoming a victim.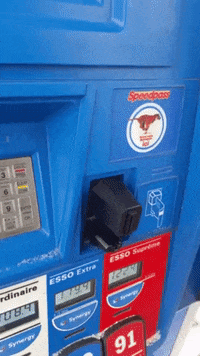 -Pay inside with cash whenever possible
-Use the gas pumps closest to the store, because criminals generally place skimmers on the farthest pump, since it's less likely they'll be discovered
-Make sure the gas cabinet is closed, and the security tape is intact. Check around to make sure none of the pieces wiggle or jiggle
-Shield the PIN as it is entered. Even if no one is around, criminals have been known to install hidden cameras near skimmers to record PIN entries
-When using a debit card, run it as credit so there is no PIN entry
-Monitor your financial statements regularly. Report any suspected credit card theft to the authorities and your bank immediately
Have you fallen prey to gas station skimmers? Sound off with your experience in the comments below and News 6 may contact you for an upcoming story.
Copyright 2017 by WKMG ClickOrlando - All rights reserved.
---
About the Author: