Credit card skimmers found during statewide sweep
Device found in Cocoa Beach
Officials found eight credit card skimmers during a sweep of nearly 500 gas stations in popular spring break destinations across the state, according to a news release.
About 100 consumers are victimized by each skimming device and on average $1,000 is stolen from each individual, according to the Florida Department of Agriculture.
"From Okaloosa County to Miami-Dade County, these skimmers are being placed on gas pumps and stealing from unsuspecting residents and visitors,"  Commissioner of Agriculture Adam H. Putnam said. "We will continue to crackdown on these devices - and the criminals responsible for them." 
The Central Florida area was free of skimmers except for one at a gas station in Cocoa Beach. Below is a breakdown of the facilities searched and what officials found:
• Panama City Beach/ Panhandle –77 facilities, zero skimmers found
• Orlando area – 128 facilities, zero skimmers found
• Clearwater / St. Pete Beach – 66 facilities, four skimmers found
     One Stop, Giant BP #109, 6151 4th St N, St. Petersburg
     One Food of Pinellas Inc. #23, 901 4th St N, St. Petersburg
     Quick Mart of Largo, 1990 West Bay Dr., Largo (two skimmers)
• Ft. Myers Beach – 36 facilities, zero skimmers found
• Daytona Beach/ Cocoa Beach/ Flagler Beach/ New Smyrna Beach – 75 facilities, one skimmer found
     Sunoco Food Mart, 5625 N Atlantic Ave., Cocoa Beach
• West Palm Beach – 51 facilities, two skimmers found
     Mobil/7-Eleven Inc., 3035 N Military Trail, West Palm Beach
     Texaco/Sunshine #37, 2274 Okeechobee Blvd., West Palm Beach
• Ft. Lauderdale – 25 facilities, one skimmer found
     Valero, 1 N Federal Hwy, Pompano Beach
• Miami – 21 facilities, zero skimmers found
The Florida Department of Agriculture and Consumer Services has found and removed more than 430 credit card skimmers across the state since 2015. While the devices can often be difficult to detect, expert have tips to help consumers stay safe while paying at the pump.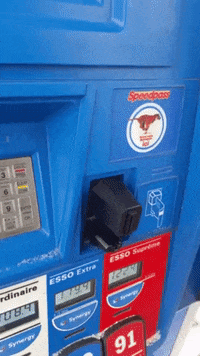 -Pay inside with cash whenever possible
-Use the gas pumps closest to the store, because criminals generally place skimmers on the farthest pump, since it's less likely they'll be discovered
-Make sure the gas cabinet is closed, and the security tape is intact. Check around to make sure none of the pieces wiggle or jiggle
-Shield the PIN as it is entered. Even if no one is around, criminals have been known to install hidden cameras near skimmers to record PIN entries
-When using a debit card, run it as credit so there is no PIN entry
-Monitor financial statements regularly. Report any suspected credit card theft to the authorities and the bank immediately
-Anyone who suspects they've fallen victim to a credit card skimmer should contact their bank, local law enforcement and the Florida Department of Agriculture at 1-800-435-7352 to report the theft.
Copyright 2017 by WKMG ClickOrlando - All rights reserved.
---
About the Author: