If you agree with the old proverb that imitation is the sincerest form of flattery, then cover songs serve as tributes to their original artists. Sometimes, a cover version vastly outshined its original. Such is the case with "Summertime," a song originally written for the 1935 George Gershwin opera "Porgy and Bess," which Ella Fitzgerald and Louis Armstrong put a jazz spin on in 1957 to make it an international hit.
To learn more about the most covered songs in musical history, Stacker mined data from WhoSampled.com, which contains the most comprehensive database for music. The site features more than 967,000 songs and more than 298,000 artists as of May 2023. Aside from tunes from The Beatles, Christmas music accounts for a large number of the most covered songs, including Bing Crosby's "White Christmas" in 1942: the second-most covered holiday song with more than 50 million copies sold internationally to date.
Each slide will have information about the song's meaning, some of the more notable or unique covers of it, as well as reasons behind the song's success. Beatles fans will enjoy going down "The Long and Winding Road" of the most covered songs, as the Fab Four of John Lennon, Paul McCartney, George Harrison, and Ringo Starr are featured prominently in this list.
Check out every episode of Riff On This in the media player below:
In fact, The Beatles penned the basis for more than 4,000 cover versions of their songs through the years. One of their most popular tracks, "Yesterday," almost never saw the light of day — McCartney found it so easy to write that he thought he had stolen it from someone. It would go on to be covered by the likes of Frank Sinatra and Marvin Gaye, even inspiring a 2019 movie of the same name.
Continue reading to find out which songs are among the most covered of all time.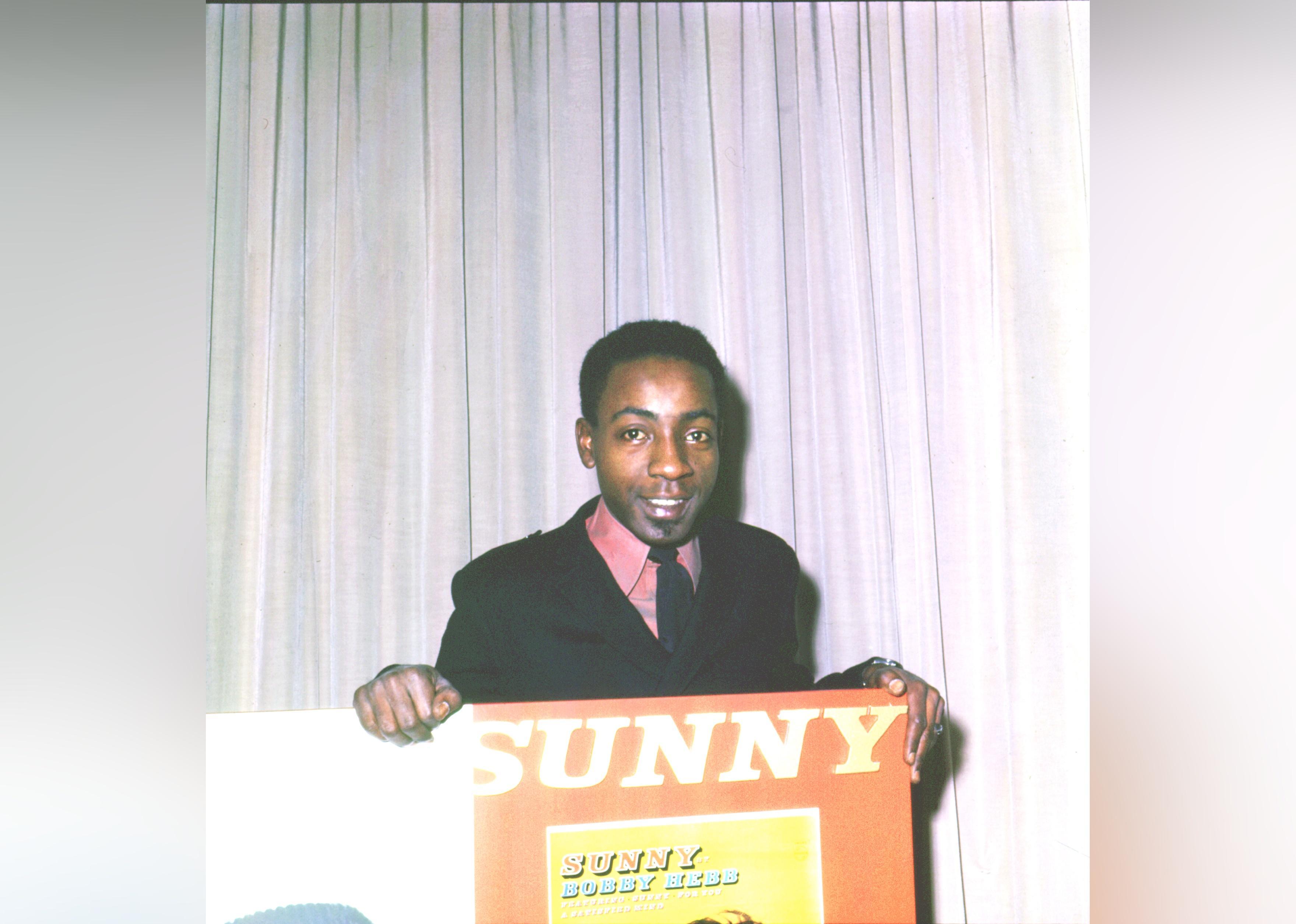 Michael Ochs Archives // Getty Images
#50. 'Sunny' by Bobby Hebb
- Covers: 167
The list of covers of "Sunny" goes on and on with some of the most famous and unexpected voices emulating the 1966 tune, including Cher, Stevie Wonder, James Brown, Marvin Gaye, and even Leonard Nimoy from "Star Trek." By 1976, German disco band Boney M. added a unique flavor to the song, with the band's cover itself remixed in 2000 and 2006. Along with its use in movies and television, "Sunny" has been sung by Frank Sinatra and Duke Ellington, Bill Cosby, Bryan Adams, and TLC.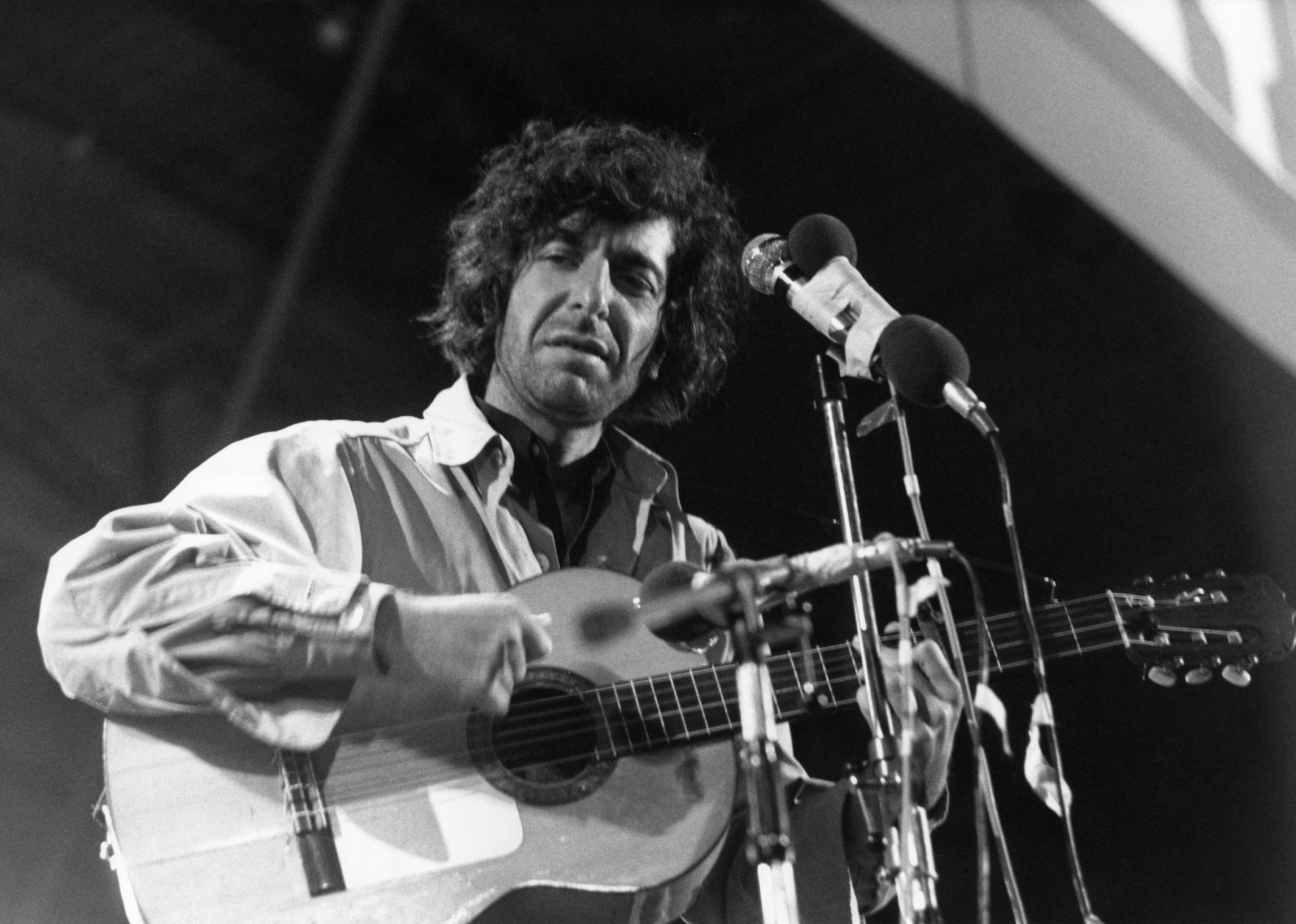 Tony Russell/Redferns // Getty Images
#49. 'Hallelujah' by Leonard Cohen
- Covers: 169
Nearly four decades after the original 1984 release, "Hallelujah" has been covered many times over, from Bob Dylan performing it at a few shows in 1988 to Bono performing a tribute to original artist Leonard Cohen in 1995. Other notable covers include Jeff Buckley in 1994 and Willie Nelson in 2006. Rolling Stone marveled in 2019 at Cohen's ability to bring together concepts surrounding sex and religion into the song's lyrics.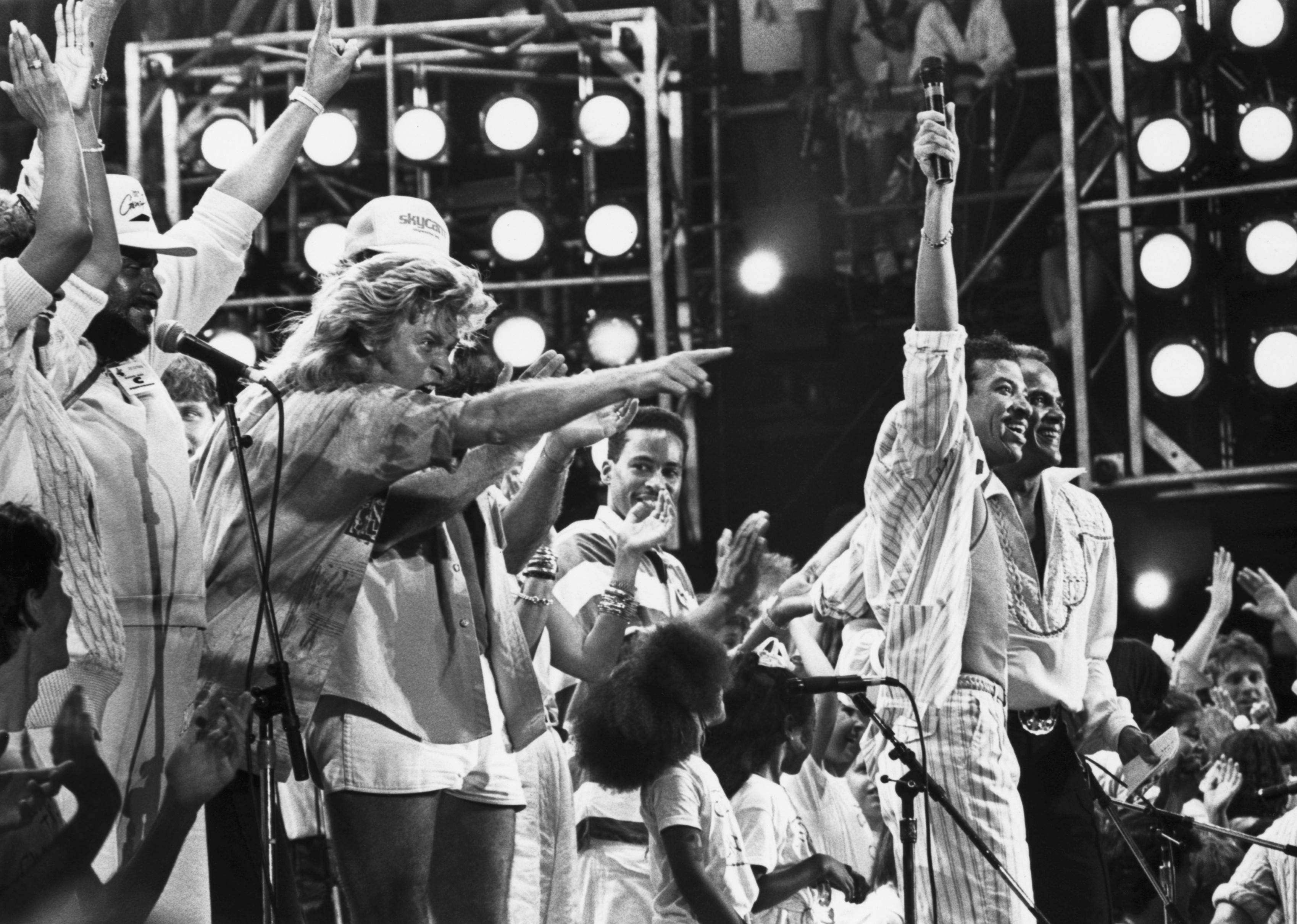 Bettmann/Contributor // Getty Images
#48. 'We Are the World' by USA for Africa
- Covers: 170
Imagine a song so powerful and impressive that it features Harry Belafonte, Lionel Richie, and Jeffrey Osborne as background singers. That's exactly what happened when over 40 prominent artists featured on this 1985 single, a collaboration that came about as a vessel to raise money for humanitarian aid to Africa. With Quincy Jones and Michael Jackson penning the lyrics, and artists like Tina Turner, Diana Ross, and Ray Charles among solo artists, "We Are The World" leveraged star power for a cause. It was also—let's face it—extremely catchy.
PoPsie Randolph/Michael Ochs Archives // Getty Images
#47. 'Let It Snow! Let It Snow! Let It Snow!' by Vaughn Monroe
- Covers: 170
Releasing Christmas songs has long been a way for mainstream artists to find new audiences, fill in the proverbial blanks of their yearly catalog, and pull in some income during a season when people long for nostalgia. When you add to that the fact that most Christmas songs were written far enough in the past for the copyright to lapse, they make a prime market for covers. Written in 1945 after a particularly hot summer in California, the holiday classic "Let It Snow" has inspired more than 150 covers over the decades.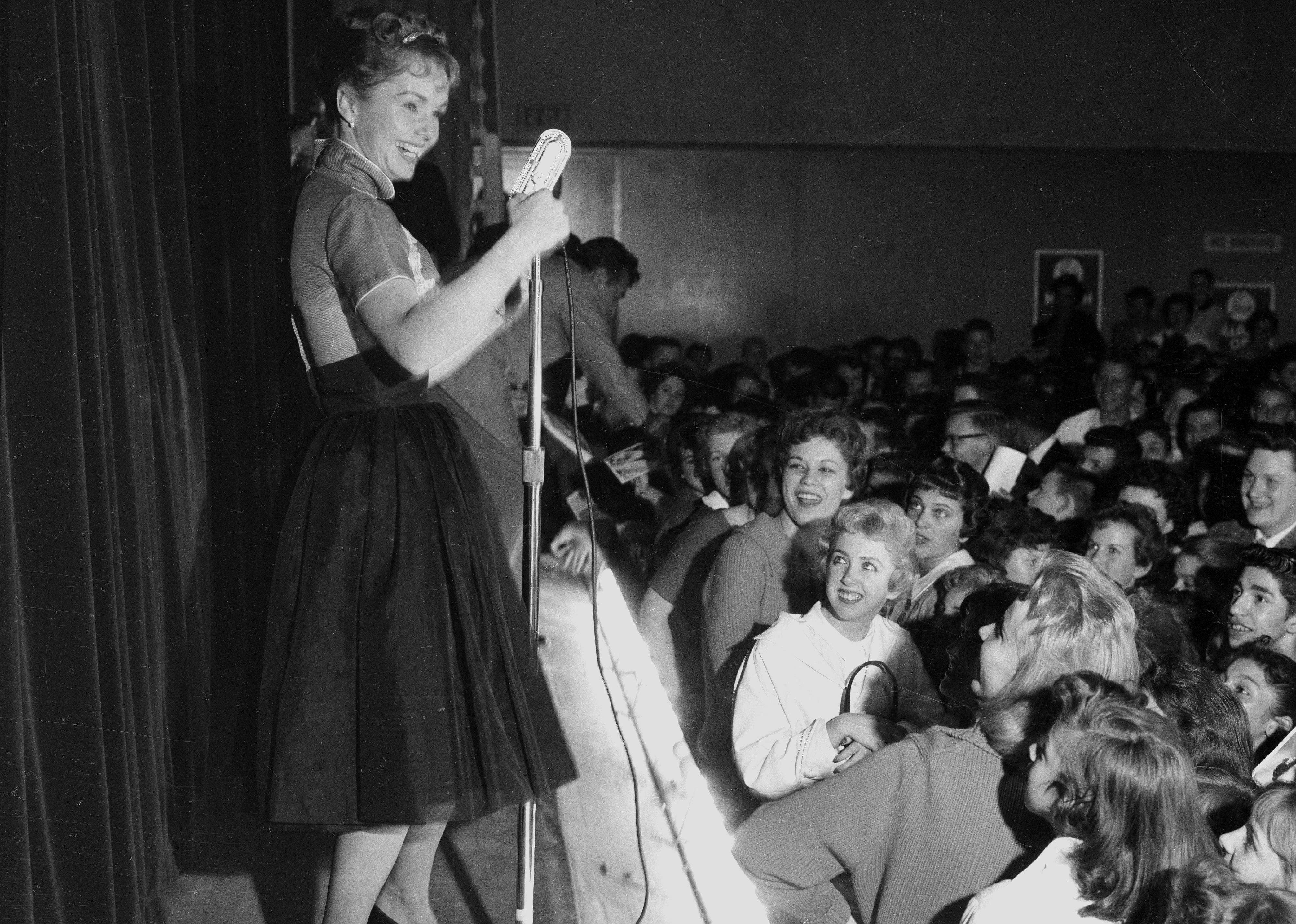 Earl Leaf/Michael Ochs Archives // Getty Images
#46. 'Tammy' by Debbie Reynolds
- Covers: 171
There is a special place in the hearts of many for the late actress and singer Debbie Reynolds, one that defies generation and age gaps. Reynolds starred in quintessential films, gave birth to a Princess (actress Carrie Fisher, best known as Princess Leia in "Star Wars," was her daughter), and has left us with music that is still being covered to this day. This is evidenced in her 1957 classic "Tammy" from the film "Tammy and the Bachelor," a romantic comedy featuring Reynolds as a simple country girl who falls in love with a dapper Southern gentleman. Matching the theme of her character, the song was sweet and simple, with Reynolds's soft and lilting voice carrying it to the top of the charts after its release.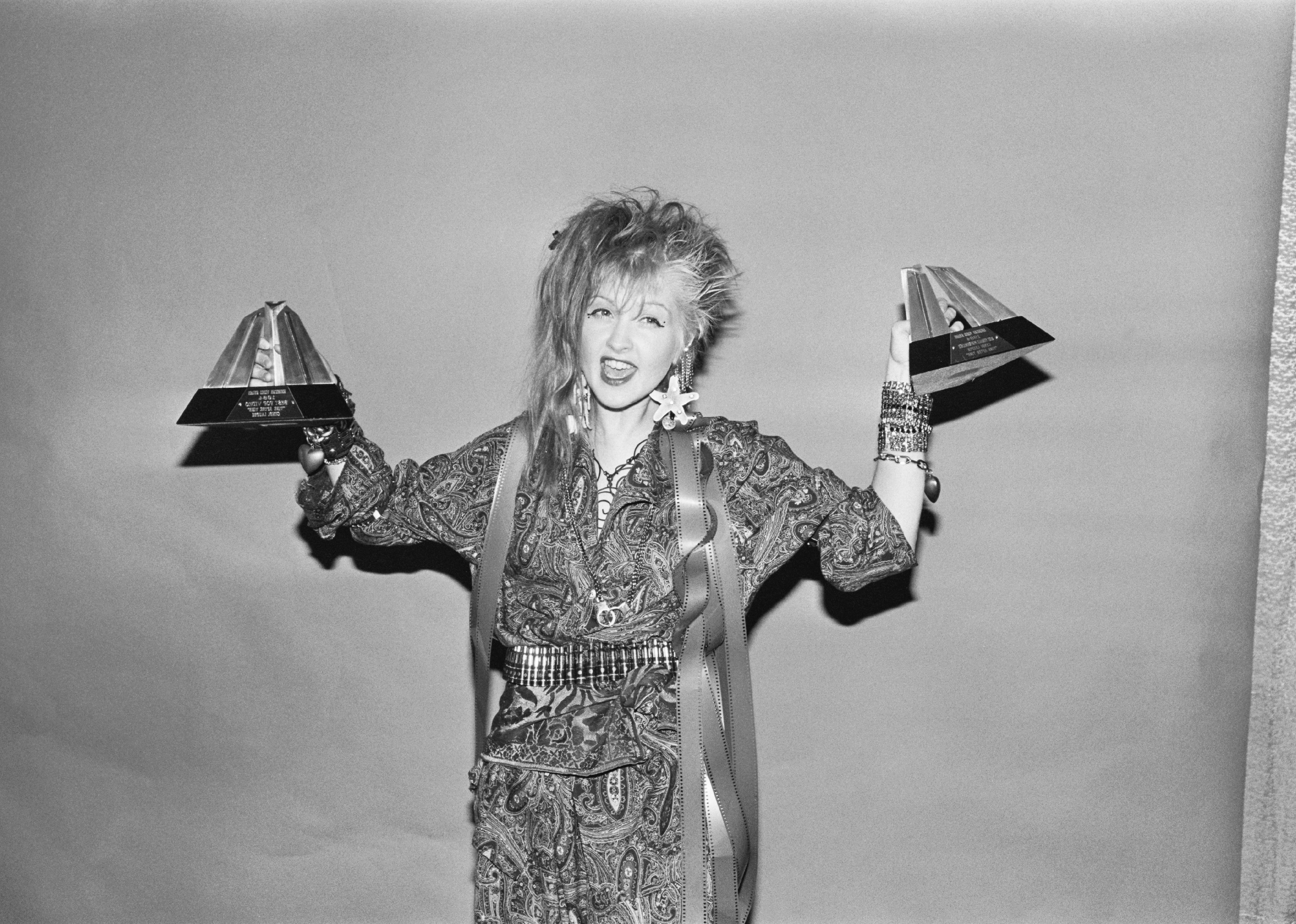 Bettmann/Contributor // Getty Images
#45. 'Time After Time' by Cyndi Lauper
- Covers: 172
Certain songs sound like they were meant to play behind a dramatic scene in an epic movie, with lyrics telling a story in a way that feels like it speaks directly to us, to our love, our heartbreak, and our bevy of emotions. "Time After Time" by Cyndi Lauper is one of those songs. It's been sampled dozens of times in a cross-section of genres, featured in countless movies and end credits, and it's been covered endlessly.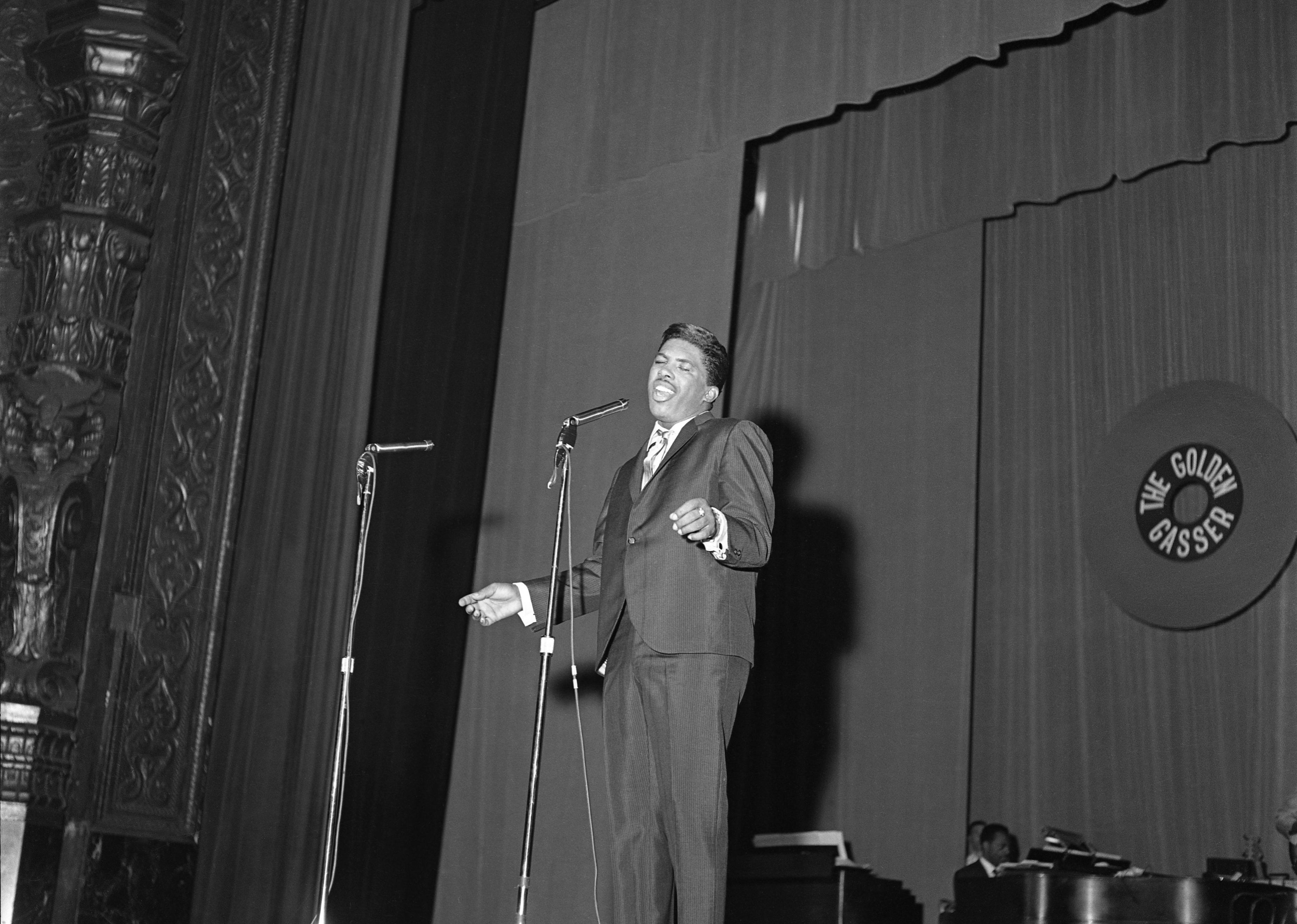 PoPsie Randolph/Michael Ochs Archives // Getty Images
#44. 'Stand by Me' by Ben E. King
- Covers: 172
Ben E. King's 1961 soulful classic "Stand By Me" was dedicated to the unconditional love built between the singer and his audience. Not only has the single been covered hundreds of times, but it also inspired a film—or at least its title. The 1986 cult classic "Stand By Me" was named after the song; based on the Stephen King novella "The Body," the film was originally going to share the novella's name until director Rob Reiner heard Kiefer Sutherland teaching River Phoenix to play "Stand By Me" on the guitar. The rest, as they say, was history.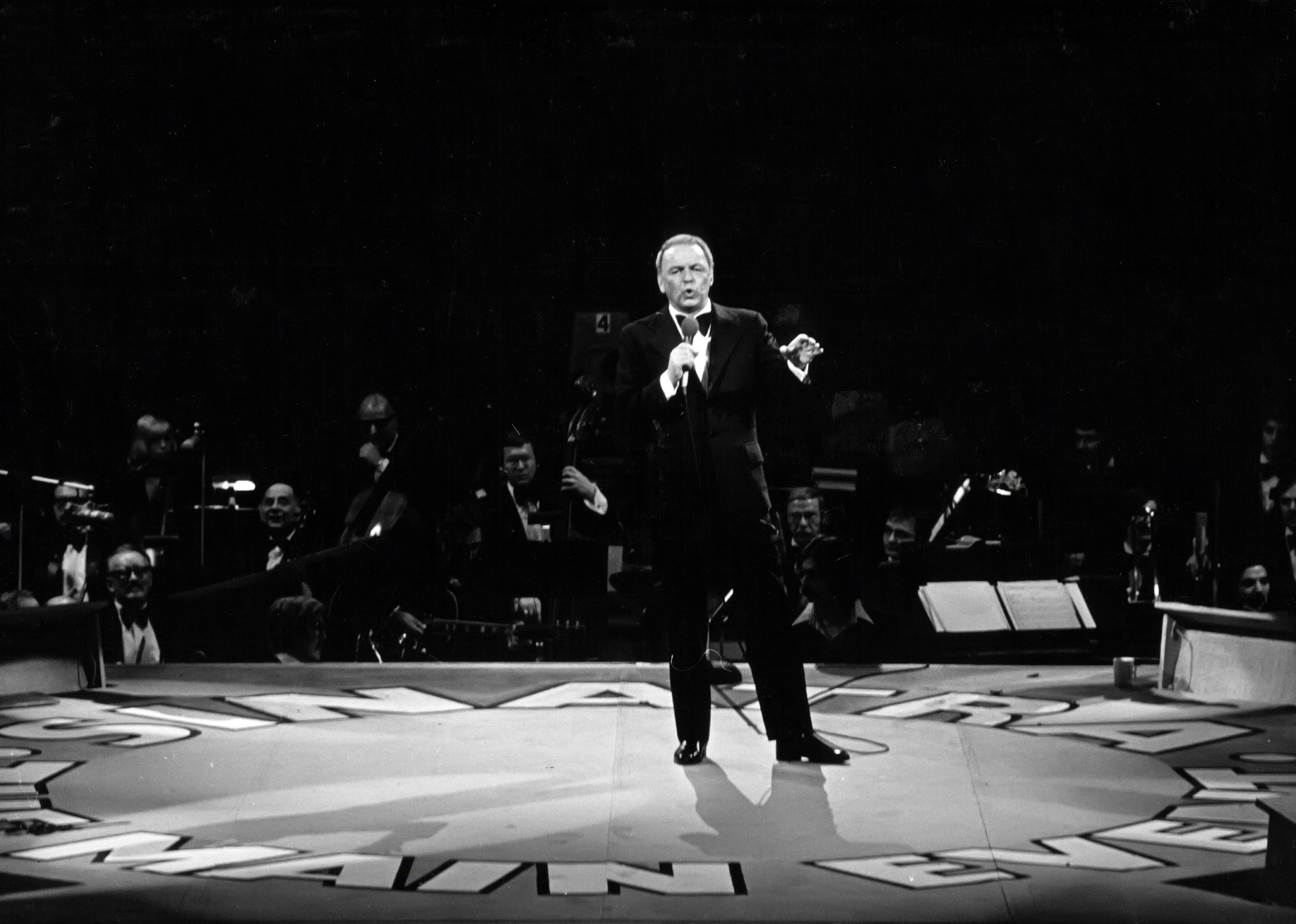 PL Gould/IMAGES // Getty Images
#43. 'My Way' by Frank Sinatra
- Covers: 175
Frank Sinatra may have done it his way initially, but dozens of artists did it their own way following this song's 1969 release. "My Way" was written by Paul Anka, who copied it from a French ditty on failing love. The prideful lyrics, also often heard in karaoke bars, were famously covered by Elvis Presley in 1977 and punk rock band Sid Vicious in 1978.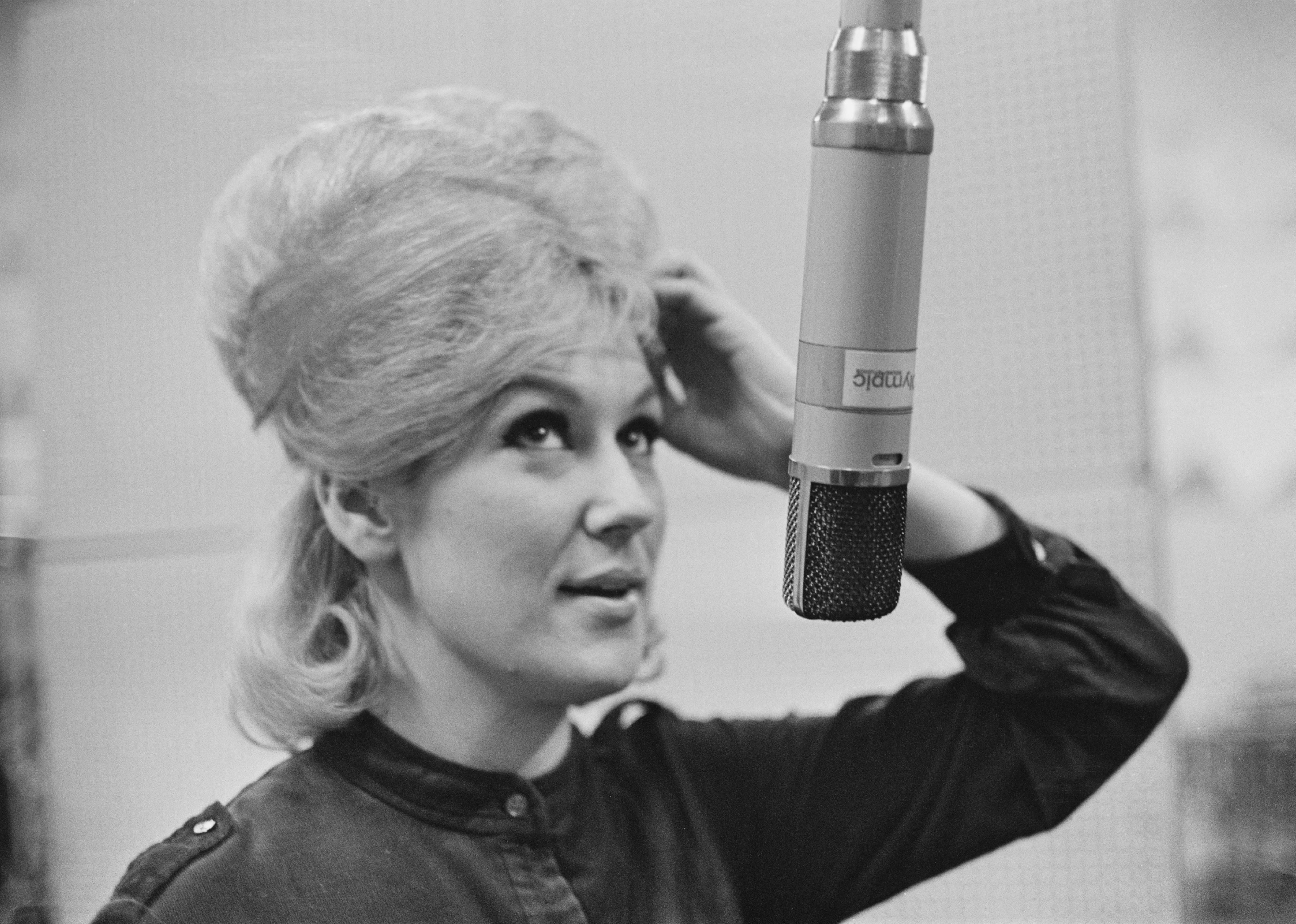 Mike McKeown/Daily Express/Hulton Archive // Getty Images
#42. 'The Look of Love' by Dusty Springfield
- Covers: 177
A variety of versions of "The Look of Love," written by iconic pop music composer and producer Burt Bacharach in 1967 for the James Bond spoof "Casino Royale," have hit the radio since the original's 1968 release. From Dionne Warwick's 1969 rendition to The Zombies' 1985 performance, artists including Isaac Hayes, Diana Ross, Susanna Hoffs, and Barry Manilow have covered the song that succeeds as either jazz and blues or easy listening and pop.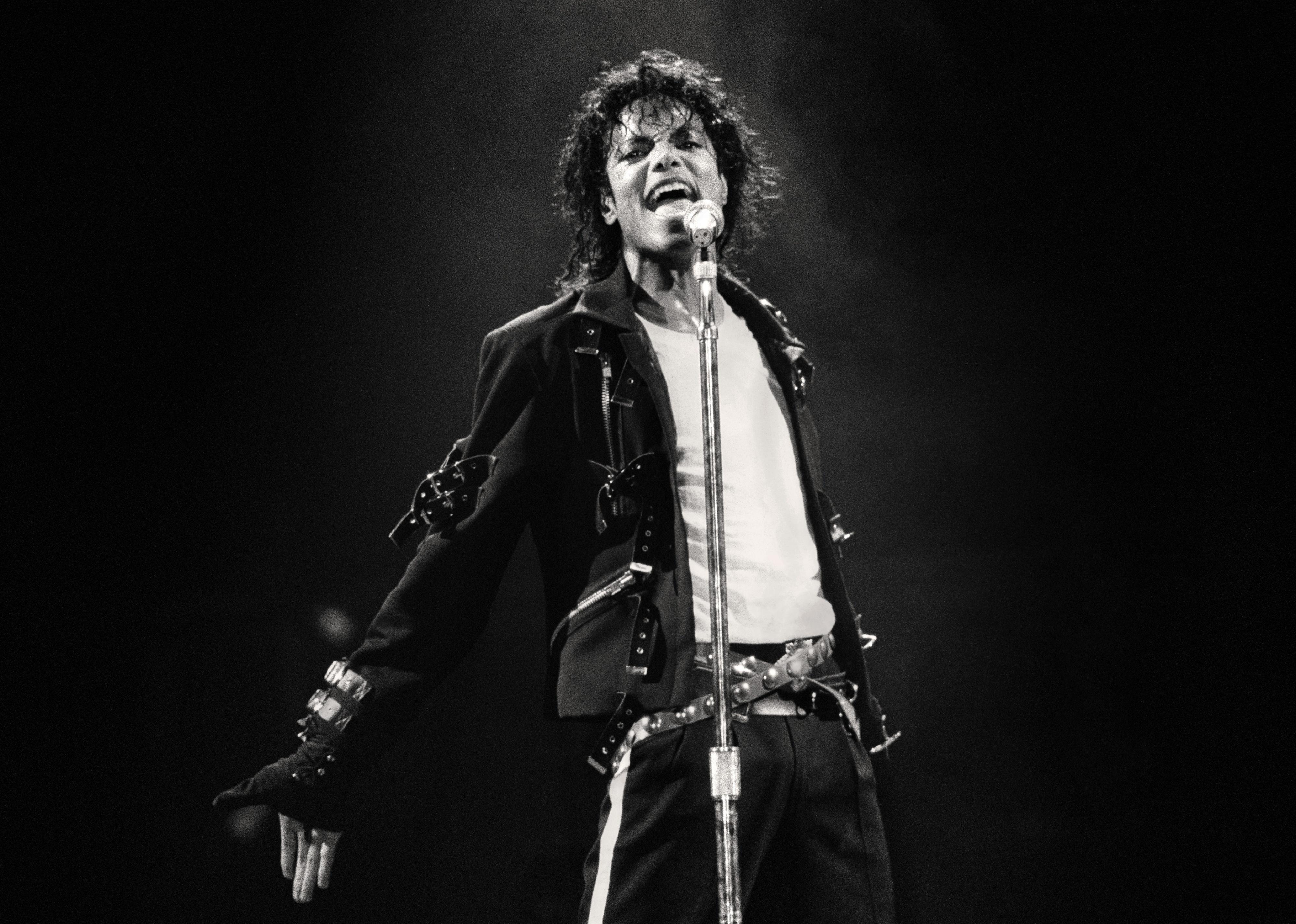 Kevin Mazur/WireImage // Getty Images
#41. 'Billie Jean' by Michael Jackson
- Covers: 178
Of the 127 covers of "Billie Jean," LA Weekly counted Coldplay, Chris Cornell, and Alvin and the Chipmunks in the strangest top 10. The autobiographical lyrics of the tune tell the story of a stalker who claimed that Michael Jackson fathered her child.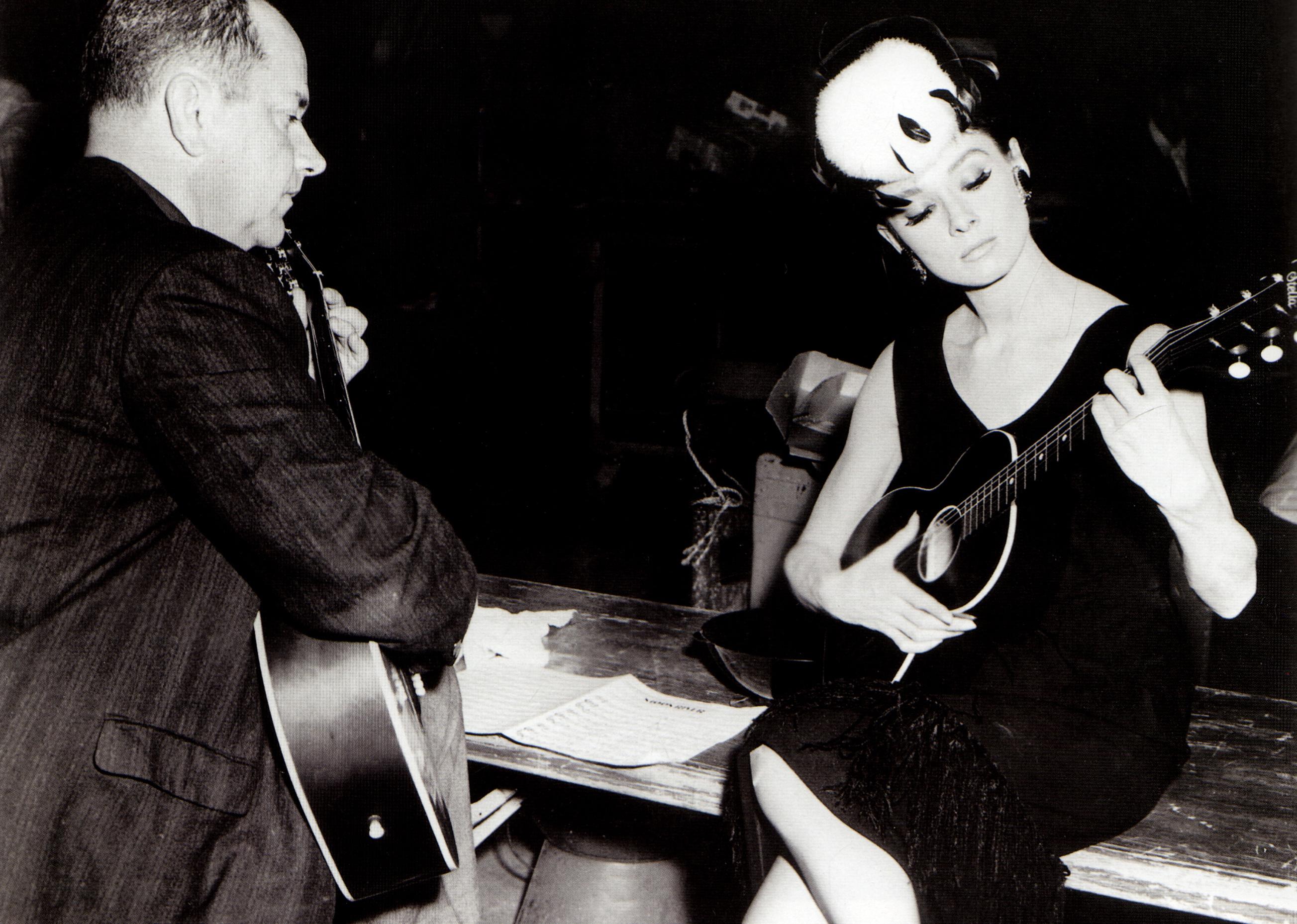 GAB Archive/Redferns // Getty Images
#40. 'Moon River' by Henry Mancini
- Covers: 179
Movies have long acted as a vessel to bring new music to the world, and such was the case with the Henry Mancini-composed classic "Moon River." The somber yet romantic ballad acted as the anchor song to the soundtrack of "Breakfast At Tiffany's," and this rendition was sung by the film's star Audrey Hepburn.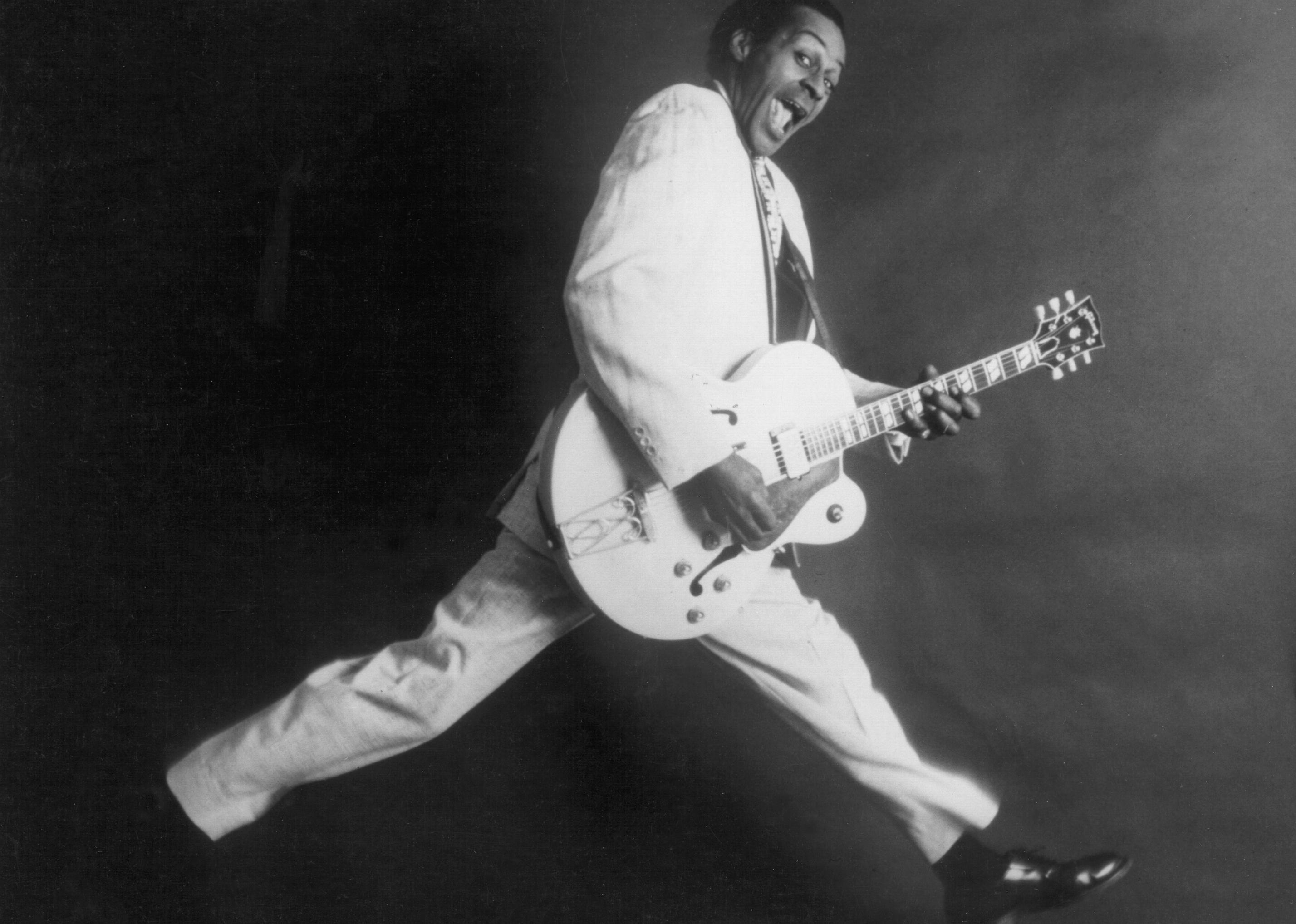 Michael Ochs Archives // Getty Images
#39. 'Johnny B. Goode' by Chuck Berry
- Covers: 180
Chuck Berry is considered to be the father of rock and roll music. He was the living legend that came as close to pioneering the genre as it stands today, and one of his most famous and most covered songs is "Johnny B. Goode," a semi-autobiographical look at the life of a young Chuck Berry, who grew up on Goode St. and became a guitar god.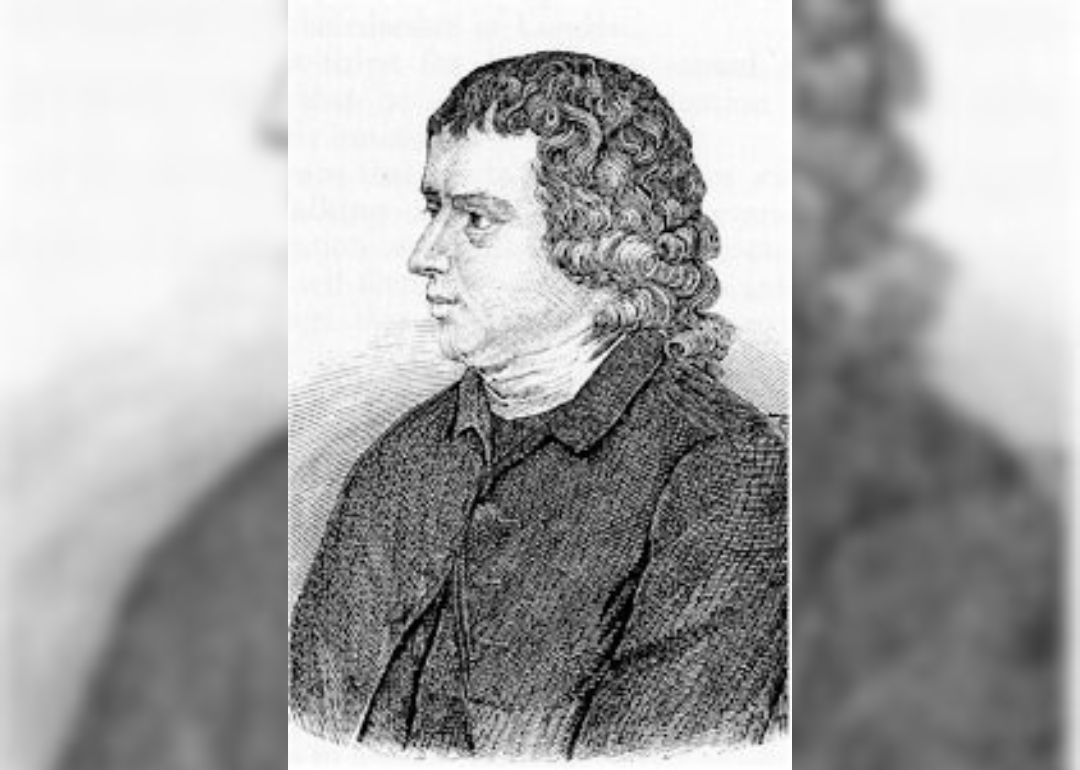 Public Domain // Wikimedia Commons
#38. 'Come Thou Fount of Every Blessing' by Traditional Folk
- Covers: 184
A Christian hymn written in 1757 by pastor Robert Robinson falls within the ranks of the most covered songs of all time. Many of those renditions come from a variety of choirs. Kings Kaleidoscope, Adam Young, and Christian punk-pop band Eleventyseven have all covered the tune as well. The Dynamics are credited with the first commercial cover of the song in 1974.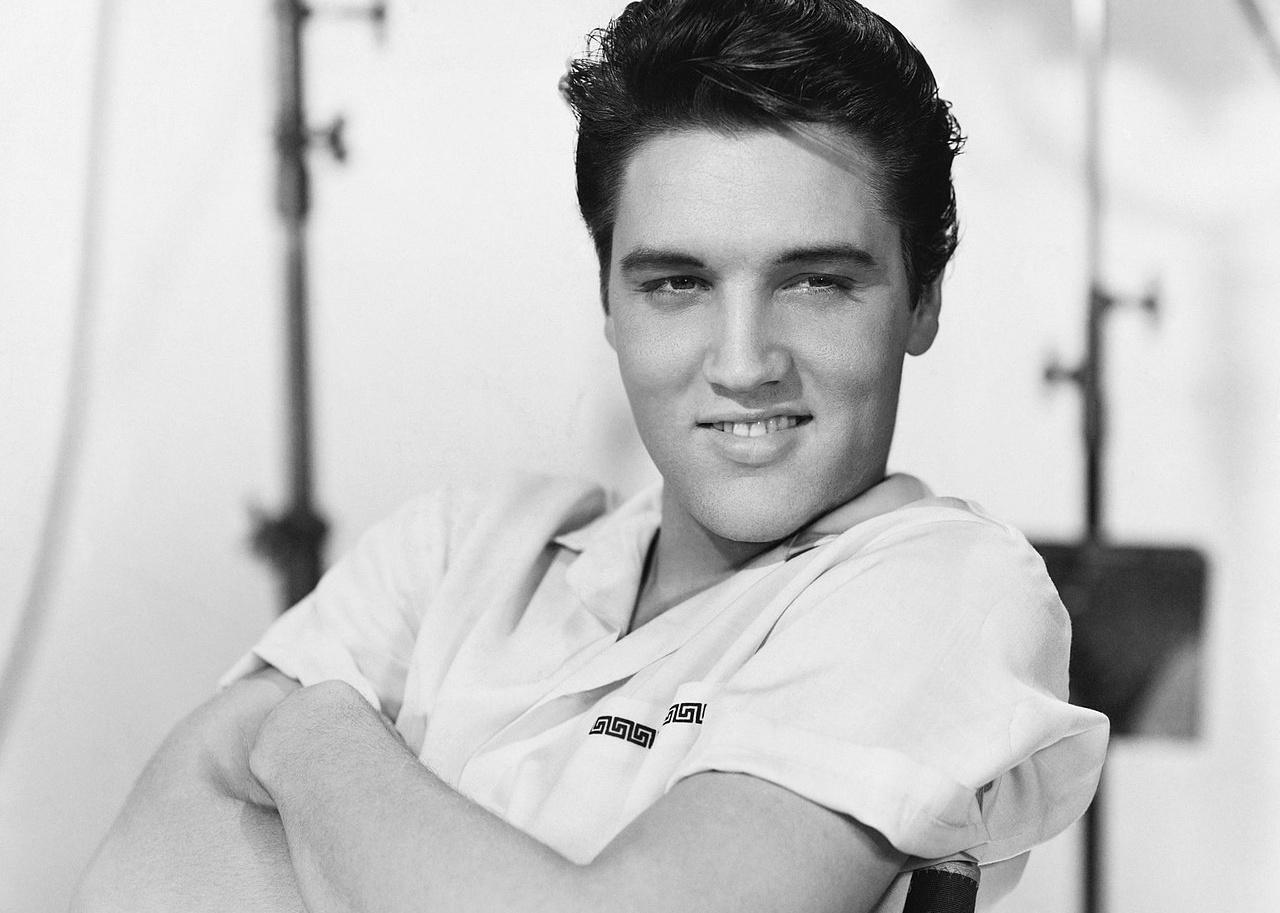 Uncredited // Wikimedia Commons
#37. 'Love Me Tender' by Elvis Presley
- Covers: 186
The famous 1956 Elvis Presley melody "Love Me Tender" was adapted from a Civil War love song called "Aura Lee." Presley's tune has been covered by 147 acts that include Frank Sinatra, Connie Francis, B.B. King, James Brown, Percy Sledge, Willie Nelson, Johnny Mathis, Barbra Streisand, Andrea Bocelli, and Amy Grant. Though several artists put their spin on the wartime song soon after Elvis, more recent covers come from Stuart Sutcliffe in 2011 and Stereo Jane in 2019.
Unknown/Mirrorpix // Mirrorpix // Getty Images
#36. 'A Hard Day's Night' by The Beatles
- Covers: 187
The 1964 song "A Hard Day's Night" has been covered by a wide variety of artists. Recent renditions include one in 2017 from Giora Feidman and the Rastrelli Cello Quartet and 2016 versions from Viennese guitarist Harri Stojka and guitarist Matt Johnson. Count Basie, The Supremes, Ella Fitzgerald, Otis Redding, Big Time Rush, Quincy Jones, and Kidz Bop put their spins on the classic over the years. The title of the song can be directly attributed to Beatle Ringo Starr, who coined the phrase after the band's first day filming a movie.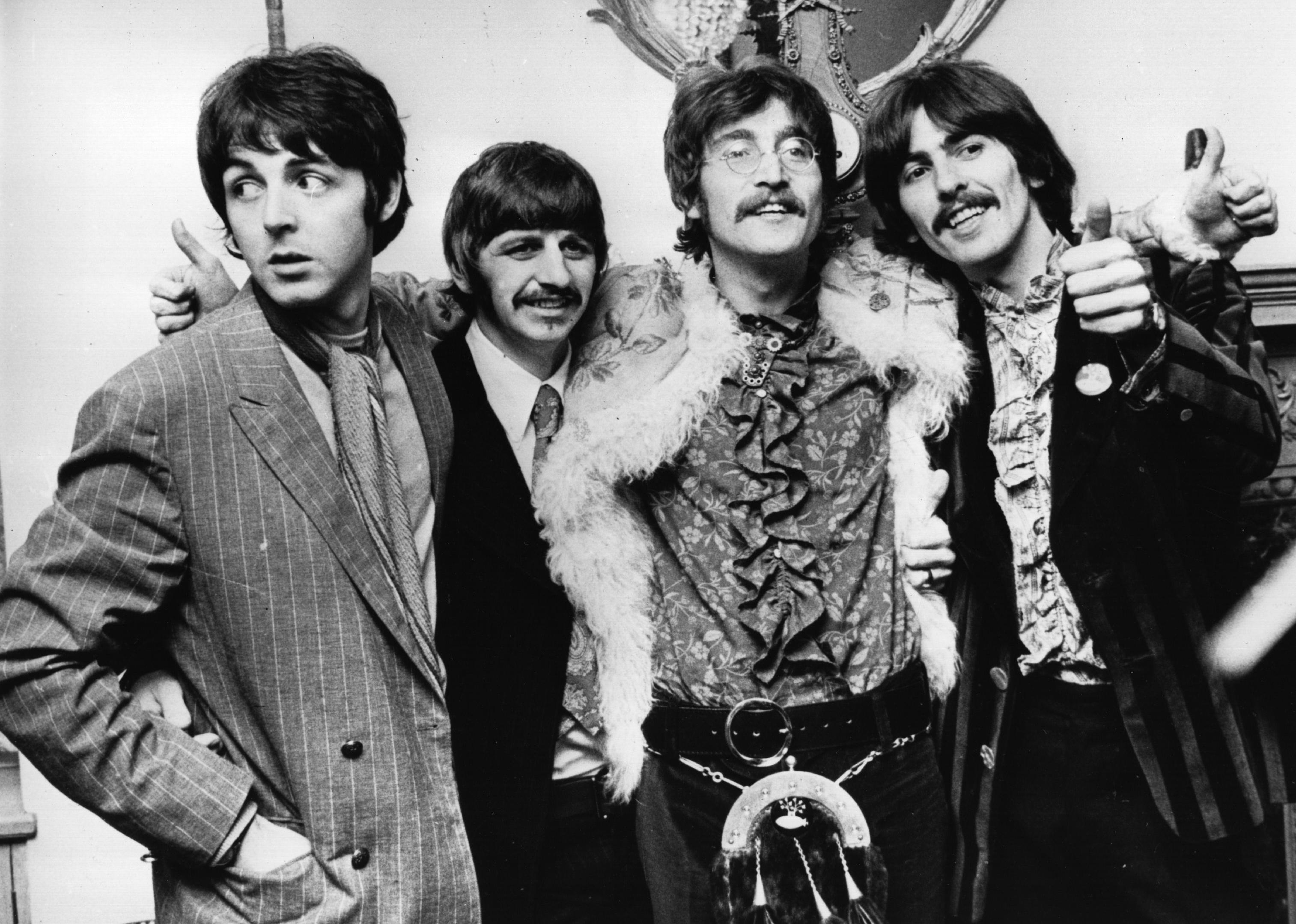 John Pratt/Keystone // Getty Images
#35. 'With a Little Help From My Friends' by The Beatles
- Covers: 188
Joe Cocker's cover of "With a Little Help From My Friends" at Woodstock in 1969 sealed Cocker's place as a musical legend. Though Cocker covered it best, the song—initially branded "Badfinger Boogie" and written solely for Ringo Starr—has dozens of different versions. Meanwhile, Count Basie, The Beach Boys, Ike and Tina Turner, Toto, Peter Frampton and The Bee Gees, Cheap Trick, Santana, and Puddle of Mudd each put their touch on the tune.
Tom Copi/Michael Ochs Archive // Getty Images
#34. 'What a Wonderful World' by Louis Armstrong
- Covers: 189
There are few voices more instantly recognizable than the deep, gravelly warble of Louis Armstrong. Hands down one of the most influential jazz musicians of all time, the trumpeter and singer had a career that spanned decade after decade. Yet no song may be as well known or covered as his 1967 classic "What A Wonderful World." A veritable love song dedicated to what kind of world humanity could enjoy, if we would just give it a chance, the lyrics applied to a variety of struggles both then and now—racism, class warfare, sexism, homophobia among them—giving the song a transcendent quality. The song inspired hundreds of covers, with Sam Cooke's version among the most popular.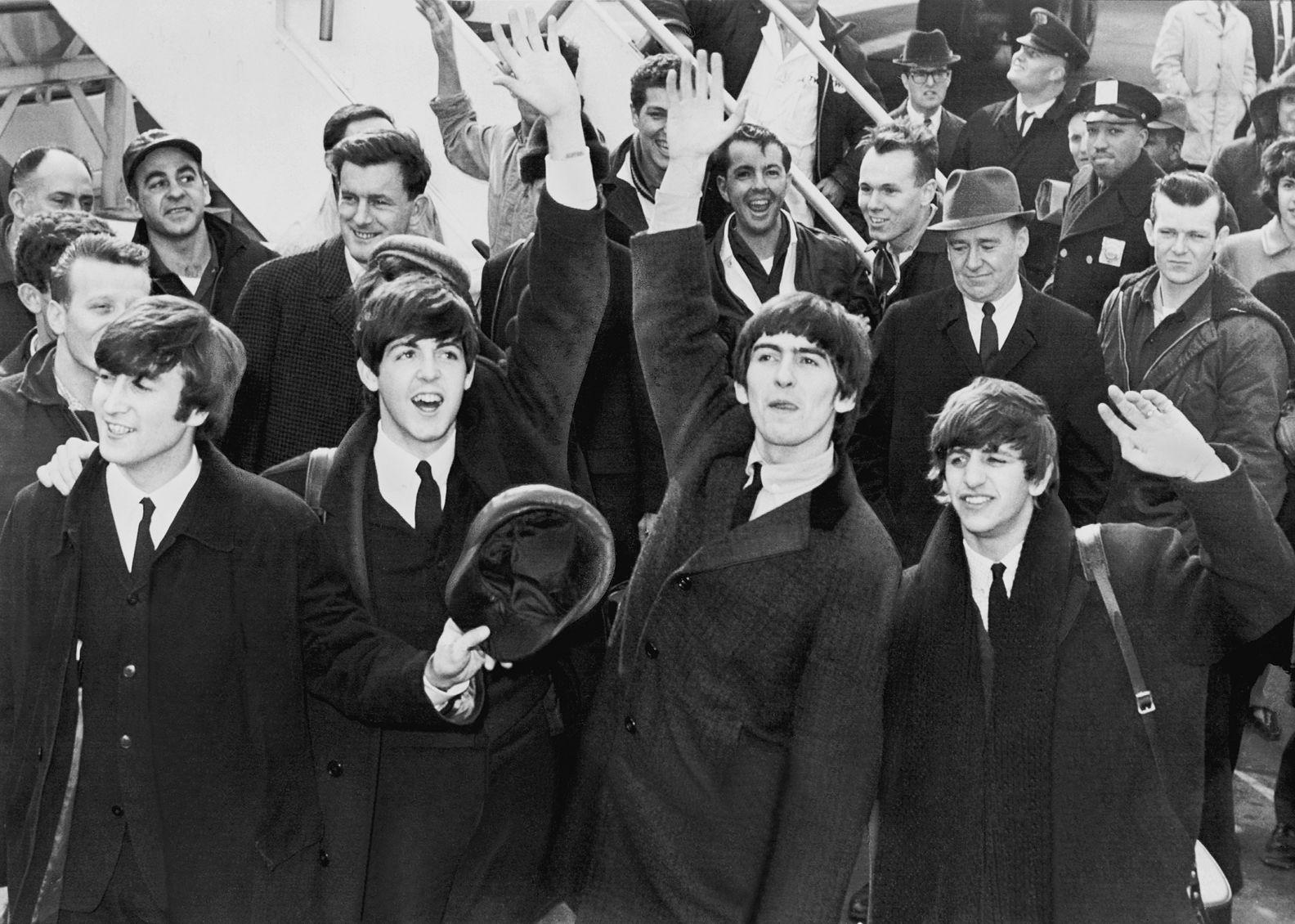 United press internation // Wikimedia Commons
#33. 'The Fool on the Hill' by The Beatles
- Covers: 189
The Beatles' 1967 song about a sage mistaken for a fool is rumored to be inspired by an early morning encounter that Paul McCartney had with a man who seemingly vanished in thin air. The most acclaimed artists to have covered "The Fool on the Hill" include Count Basie, Aretha Franklin, the Royal Philharmonic Orchestra, and Lena Horne.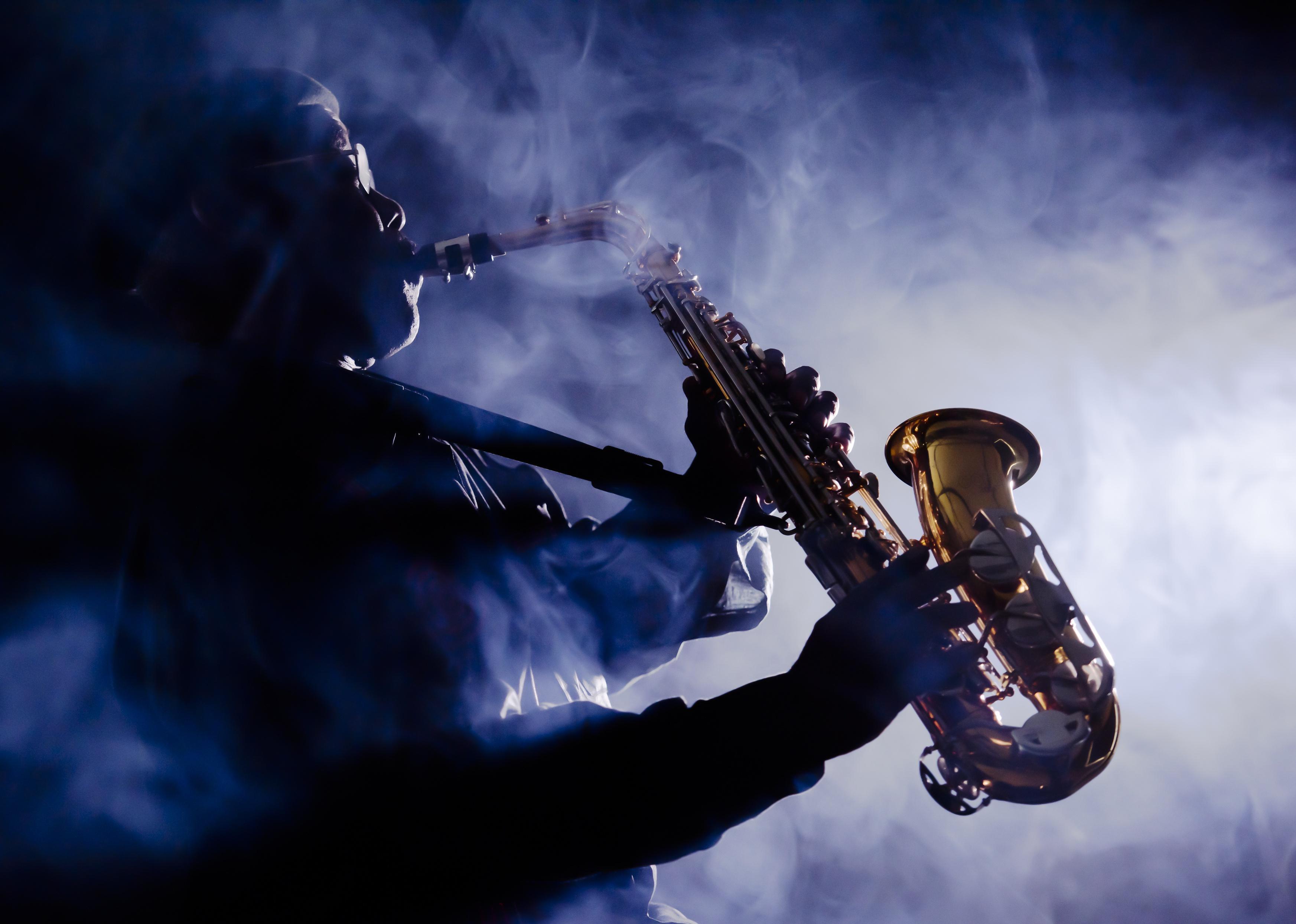 Geoff Goldswain // Shutterstock
#32. 'Ain't No Sunshine' by Bill Withers
- Covers: 191
Michael Jackson wasted no time covering Bill Withers's 1971 song "Ain't No Sunshine," recording it in the same year as his debut album "Got to Be There," which then came out in 1972. Withers found inspiration for the song in "Days of Wine and Roses," a 1962 film about the unraveling of a man and woman from alcoholism. He wrote it while working a day job making toilet seats for 747s; when the song went Gold, rumor has it the record company gave Withers a congratulatory gold toilet seat. The long list of artists who have covered "Ain't No Sunshine" include Joe Cocker, Stevie Wonder, the Temptations, Al Jarreau, Paul McCartney, Tom Jones, and Sting.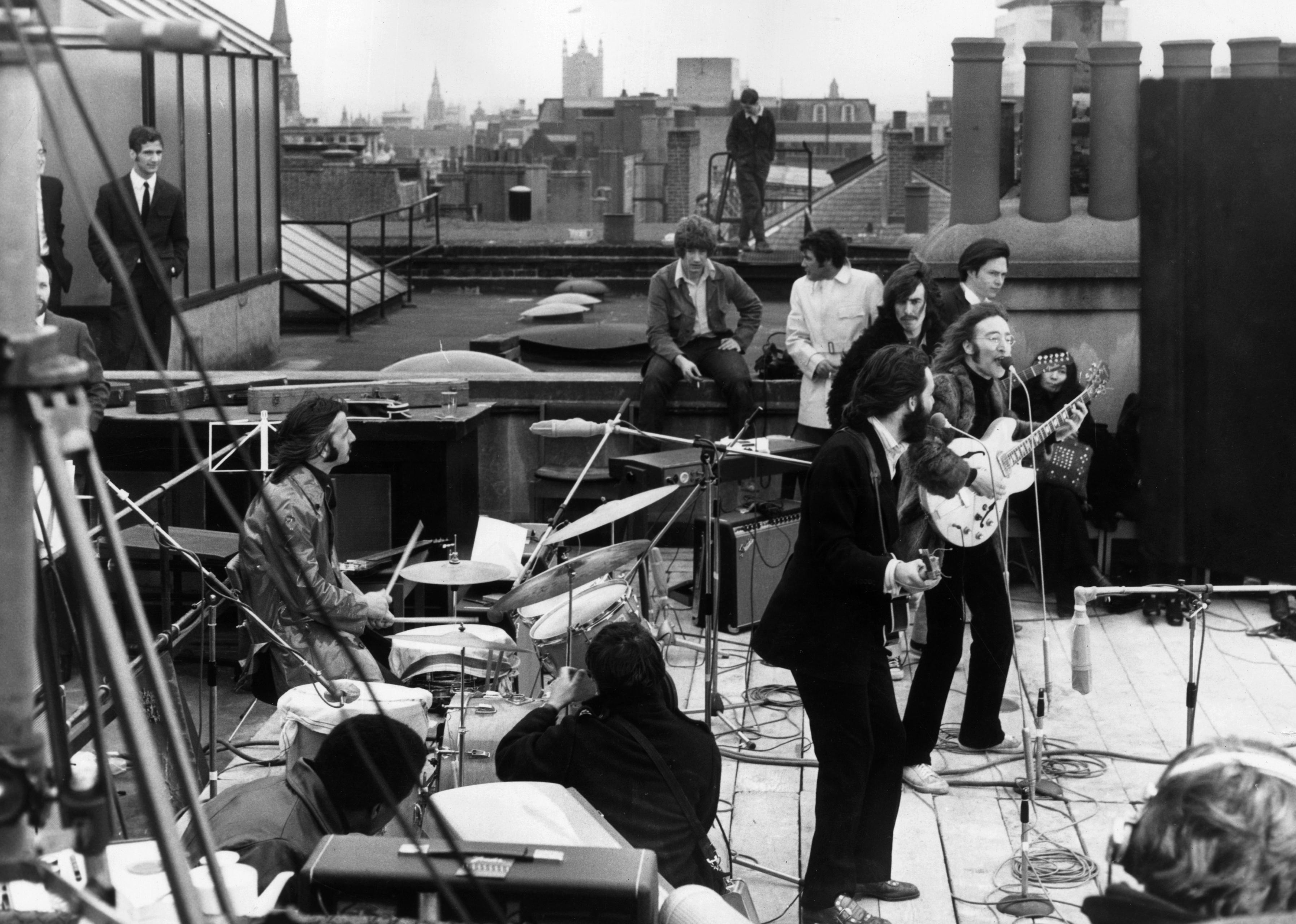 Express/Express // Getty Images
#31. 'Come Together' by The Beatles
- Covers: 192
John Lennon wrote "Come Together" as a campaign song for psychologist and psychedelic-drug-use-enthusiast Timothy Leary's unsuccessful bid against Ronald Reagan as governor of California. Lennon called the song "gobbledygook," but it was widely covered nevertheless by musical legends including Michael Jackson, Aerosmith, Ike and Tina Turner, Count Basie, Diana Ross, Soundgarden, and Godsmack. Lennon covered the Beatles' song in 1972 in his Madison Square Garden concerts, making it the last historic Beatles ballad he sang live.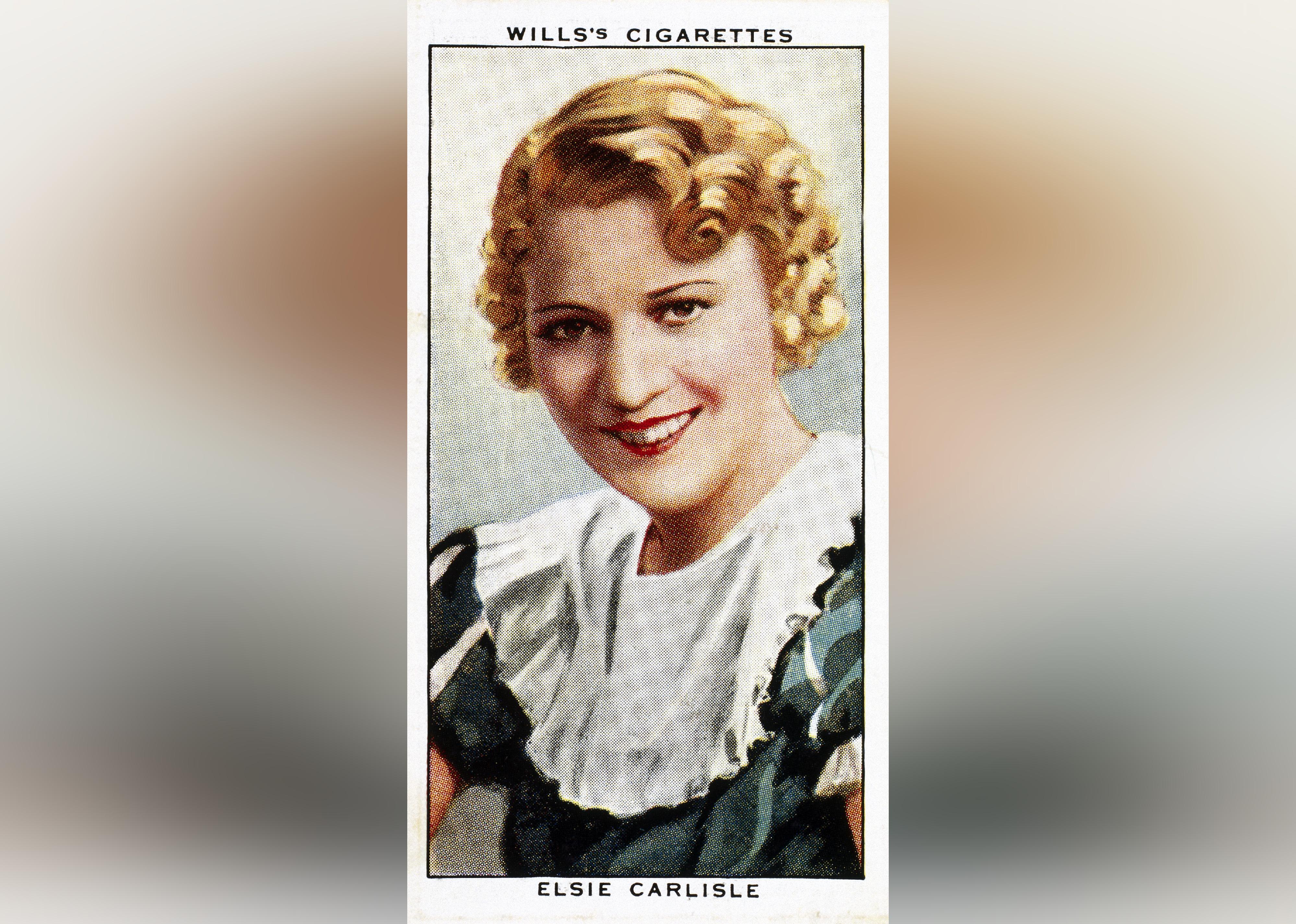 Science & Society Picture Library/SSPL // Getty Images
#30. 'What Is This Thing Called Love?' by Elsie Carlisle
- Covers: 202
"What Is This Thing Called Love?" was composed by Cole Porter and performed for the first time by Elsie Carlisle for the 1929 stage musical "Wake Up and Dream." Covers of the song have ranged from Ella Fitzgerald and Billie Holiday to Frank Sinatra and Nat King Cole. Gwyneth Paltrow even performed the song as Kitty Dean in the 2006 Truman Capote biopic "Infamous."
Denver Post // Getty Images
#29. 'The Little Drummer Boy' by The Harry Simeone Chorale
- Covers: 203
Since its original release in 1958, this classic Christmas song telling the story of a poor drummer boy at the feet of baby Jesus had years of reprisals: It was featured in a rare Jimi Hendrix rendition in 1969 and found its way into dozens of holiday compilation albums from artists as wide-ranging as Whitney Houston in 2003 and Justin Bieber in 2011.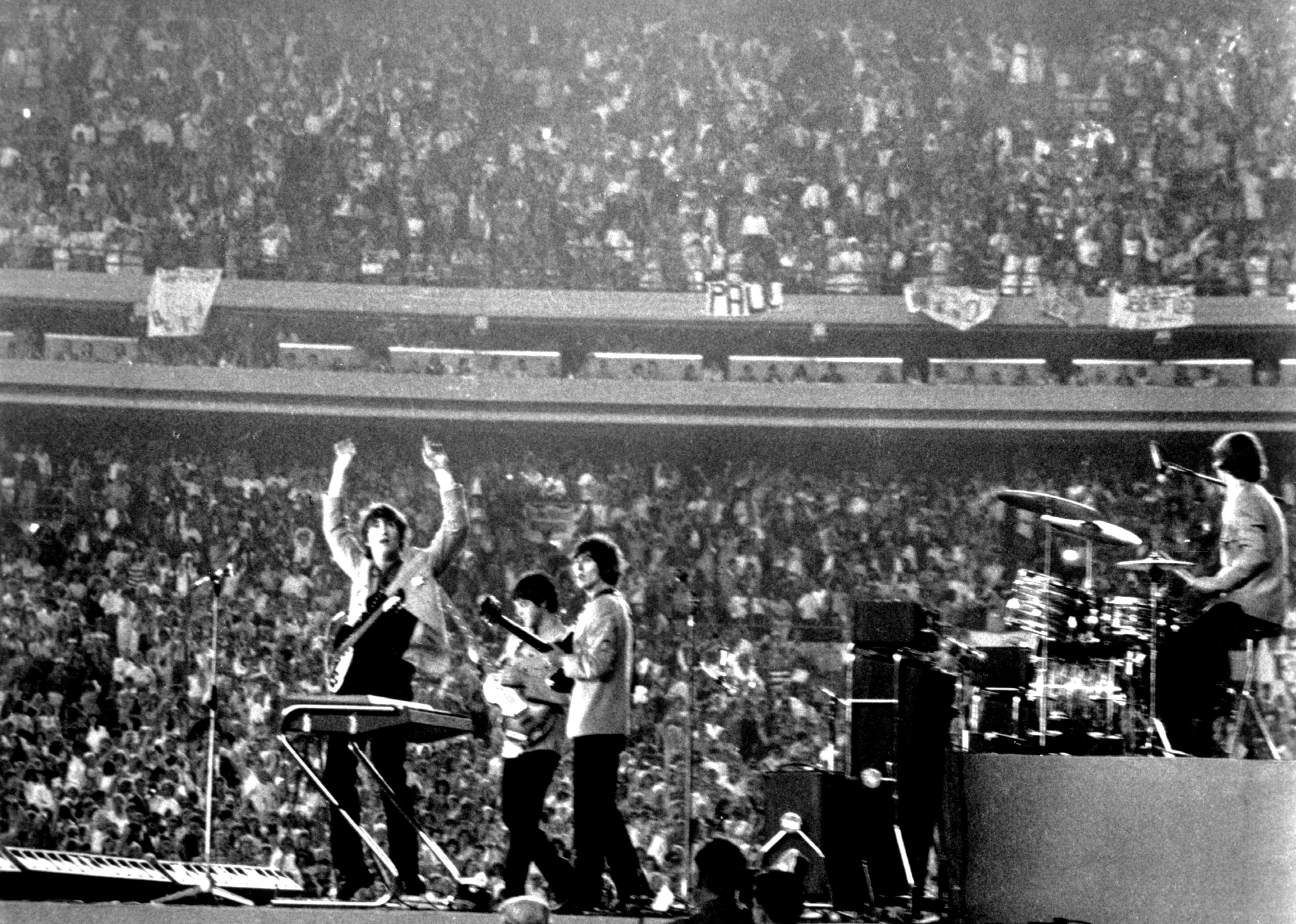 Michael Ochs Archives // Getty Images
#28. 'In My Life' by The Beatles
- Covers: 207
Penned by Lennon, McCartney, and Beatles' producer George Martin, the bittersweet 1965 "In My Life" from the "Rubber Soul" album sings of love and lovers gone by, of people left behind, and friends lost. The song took on a whole new life after the sudden assassination of John Lennon in 1980, becoming a self-penned dedication in the post-mortem to a life cut short. The song, and love of John Lennon, spurned a variety of covers, including from Johnny Cash, and surprisingly, actor Sean Connery.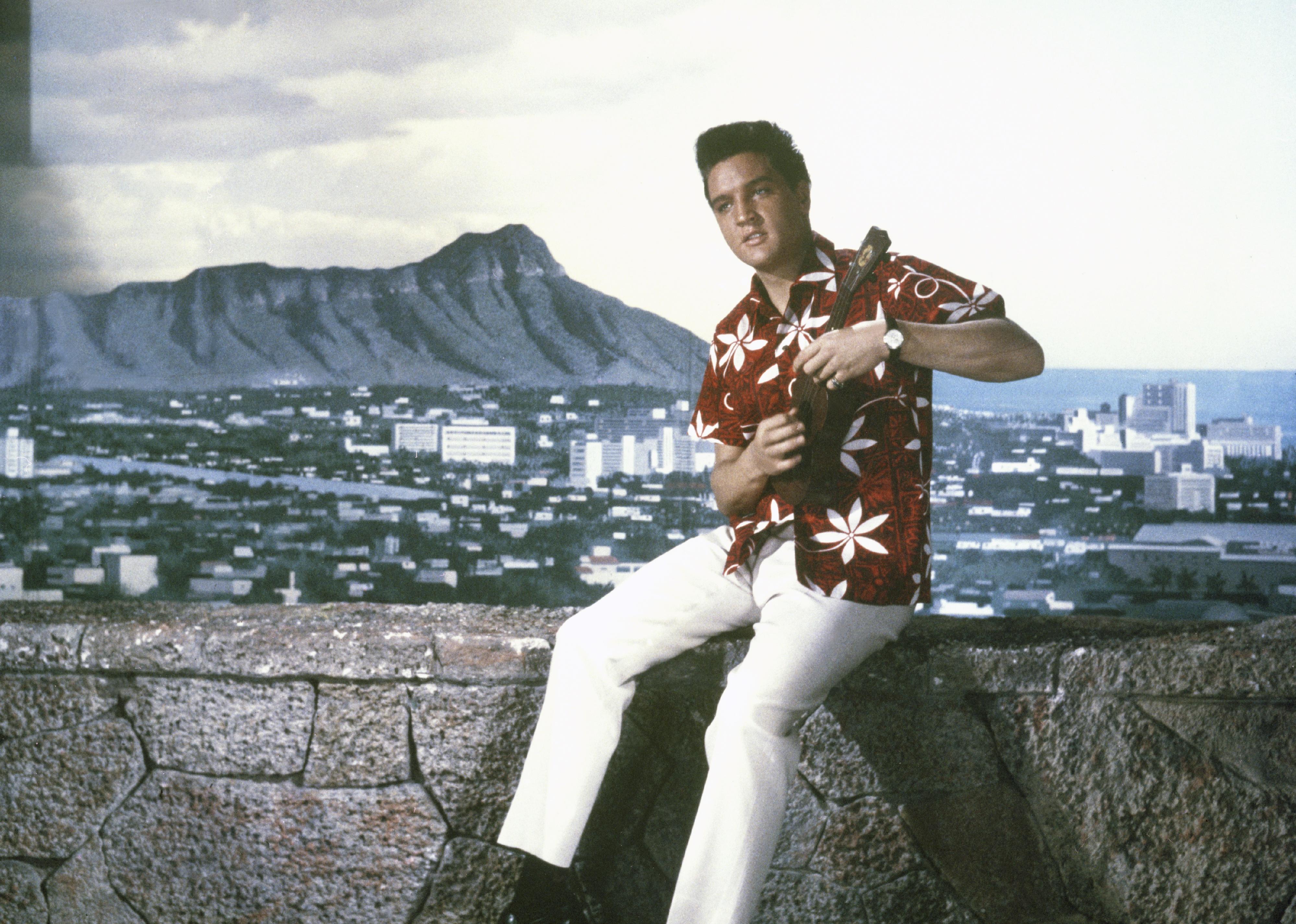 Sunset Boulevard/Corbis // Getty Images
#27. 'Can't Help Falling in Love' by Elvis Presley
- Covers: 208
Elvis' popularity defies all time and logic, and he continues to be one of the most covered and coveted artists in history. Presley's legacy has inspired a shrine at his former Graceland property and earned him thousands of impersonators around the world. With that legacy comes "Can't Help Falling in Love" off of the 1965 "Blue Hawaii" film soundtrack. The quintessential romance ballad has covers from artists such as Beck, U2, and Chris Isaak, among more than 200 others.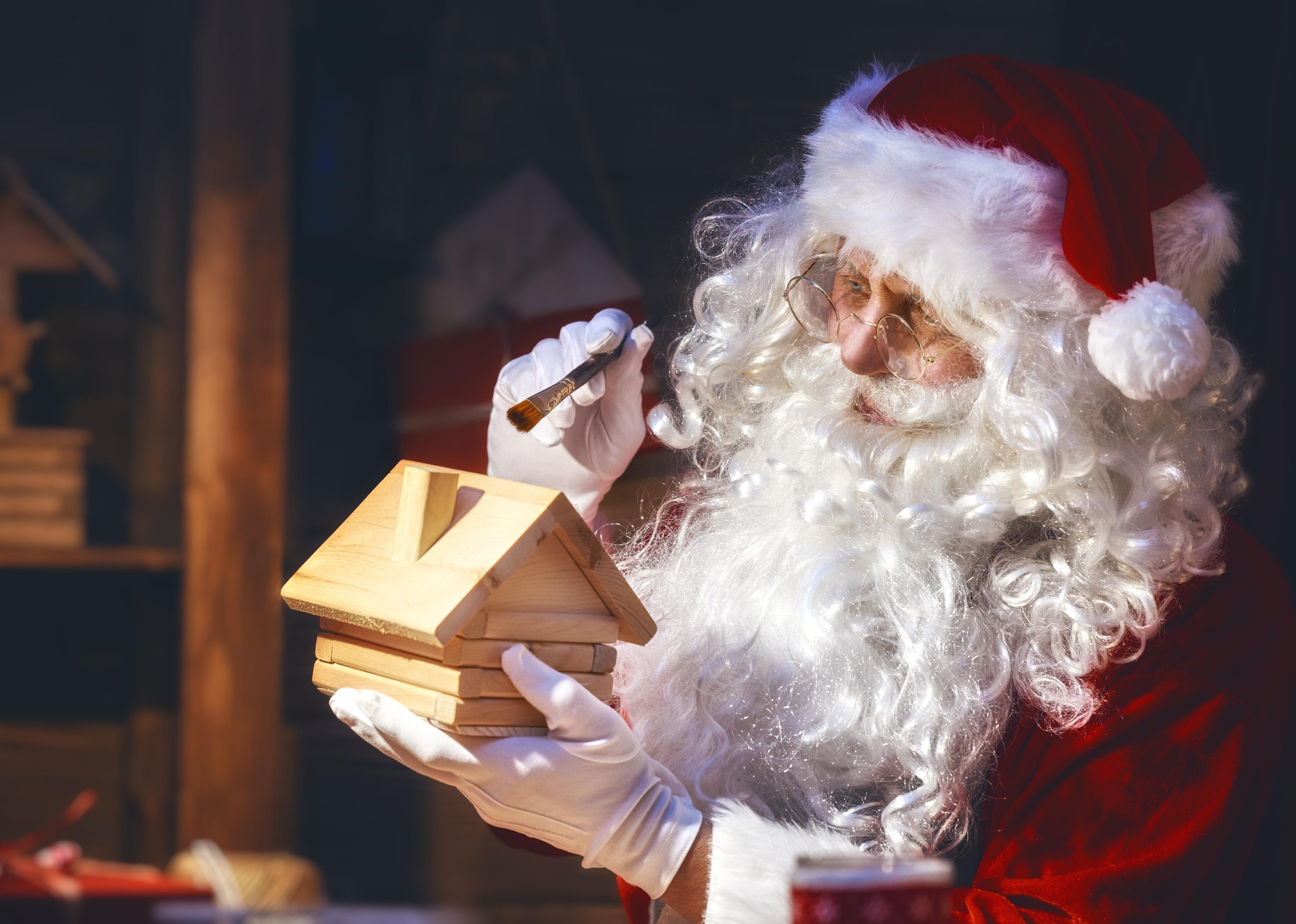 Canva
#26. 'Santa Claus Is Coming to Town' by Harry Reser & His Orchestra feat. Tom Stacks
- Covers: 208
From Ella Fitzgerald to a Kidz Bop cover, the quintessential Christmas song first released in 1934 has many do-overs. More than 100 artists have belted out the song since, including the likes of Bruce Springsteen, The Beach Boys, Justin Bieber, Natalie Grant, and Faith Hill. The song also served as the title for a 1970 film narrated by Fred Astaire and starring Mickey Rooney.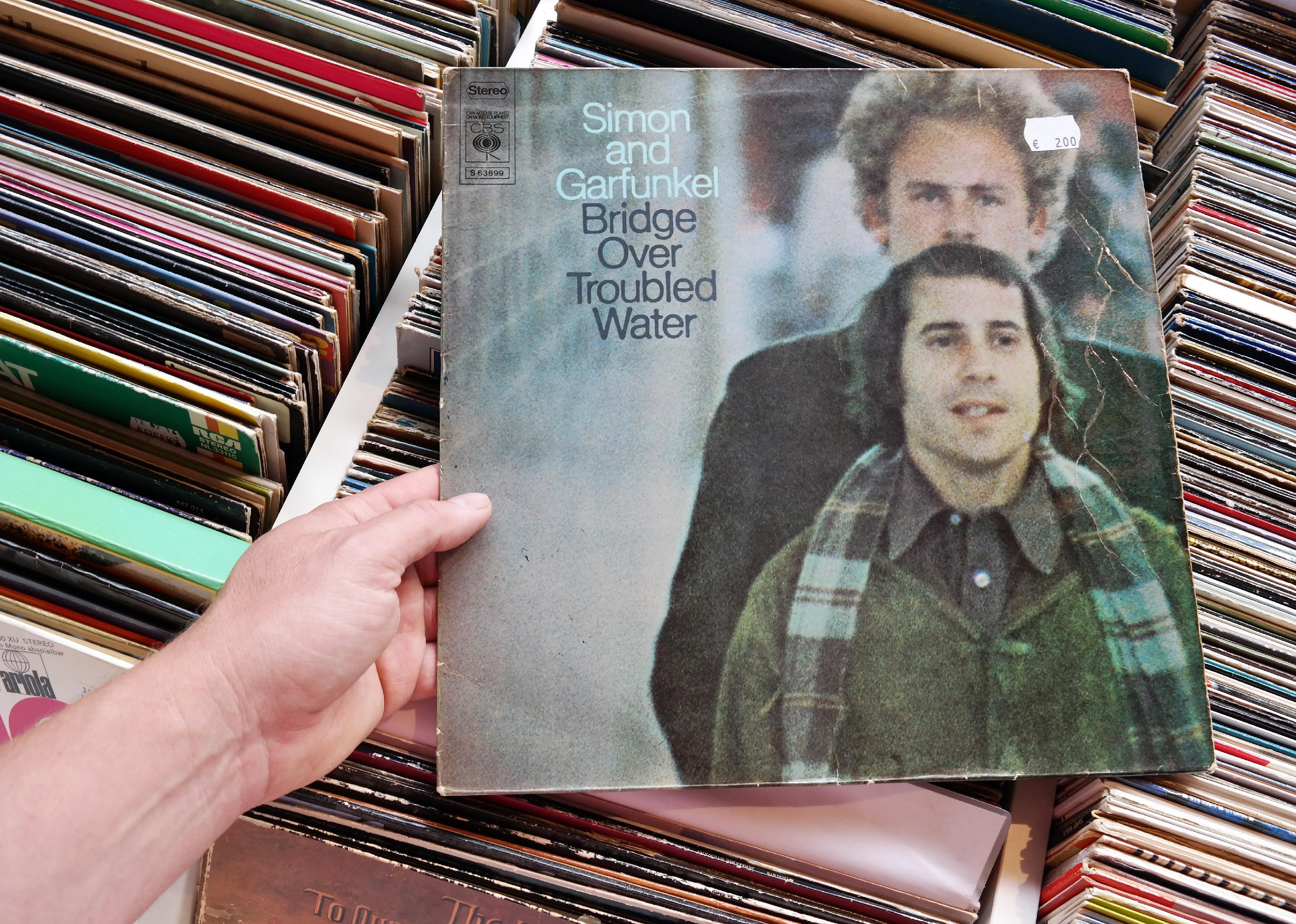 Defotoberg // Shutterstock
#25. 'Bridge Over Troubled Water' by Simon & Garfunkel
- Covers: 216
Idina Menzel delivered a "stunning" rendition of the famous Simon & Garfunkel tune "Bridge Over Troubled Water" in 2019, 49 years after the song's original release. English music producer Simon Cowell put together a 50-artist collaborative cover of the song, which raised money for Grenfell Tower fire victims in 2017, and it brought new meaning to the world-famous tune. Various other versions of "Bridge Over Troubled Water" have been produced by Aretha Franklin, Roberta Flack, Tom Jones, The Jackson Five, Elvis Presley, Roy Orbison, LeAnn Rimes, and John Legend.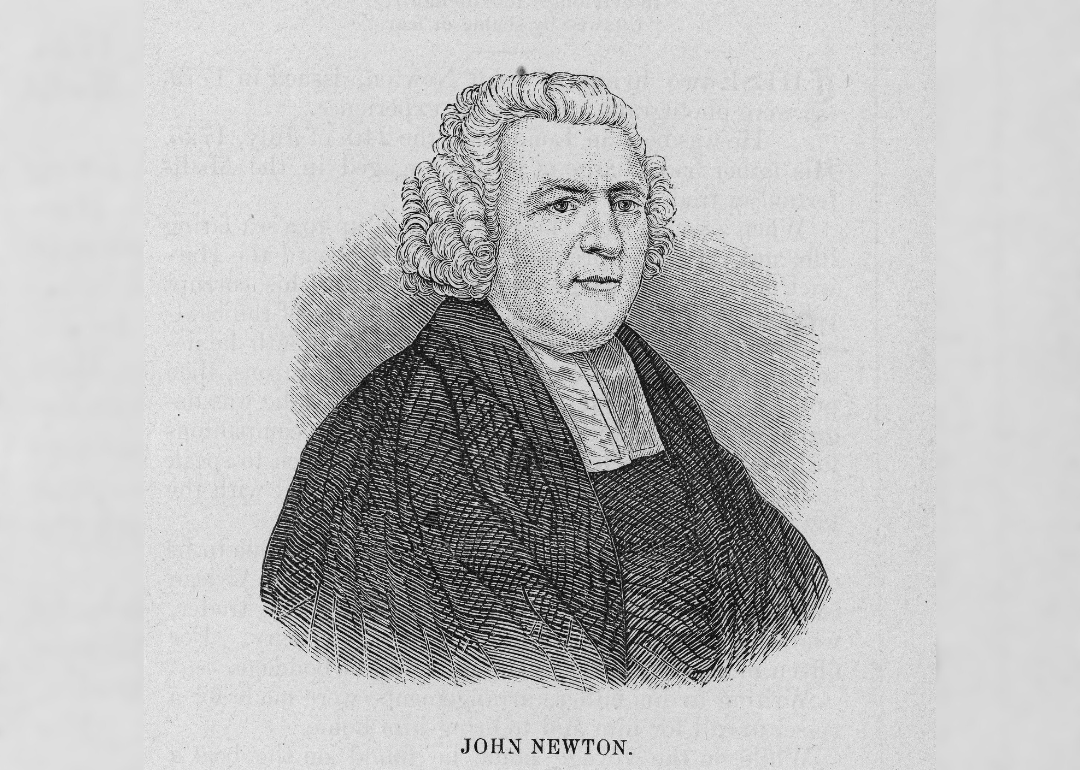 Hulton Archive // Getty Images
#24. 'Amazing Grace' by John Newton
- Covers: 222
Though professionally covered 126 times, the 1779 Christian hymn "Amazing Grace" is reportedly performed at least 10 million times annually and has appeared on more than 11,000 albums. While some renditions of the song are considered superior, including ones from the Harlem Gospel Choir, Elvis Presley, Aretha Franklin, Ray Charles, Leann Rimes, and Steven Tyler, some less famous covers come from the Dropkick Murphys, U2, and Willie Nelson. The song, written by an atheist slave trader named John Newton, ironically reemerged as a civil rights anthem and has been sung publicly by U.S. Presidents Jimmy Carter and Barack Obama.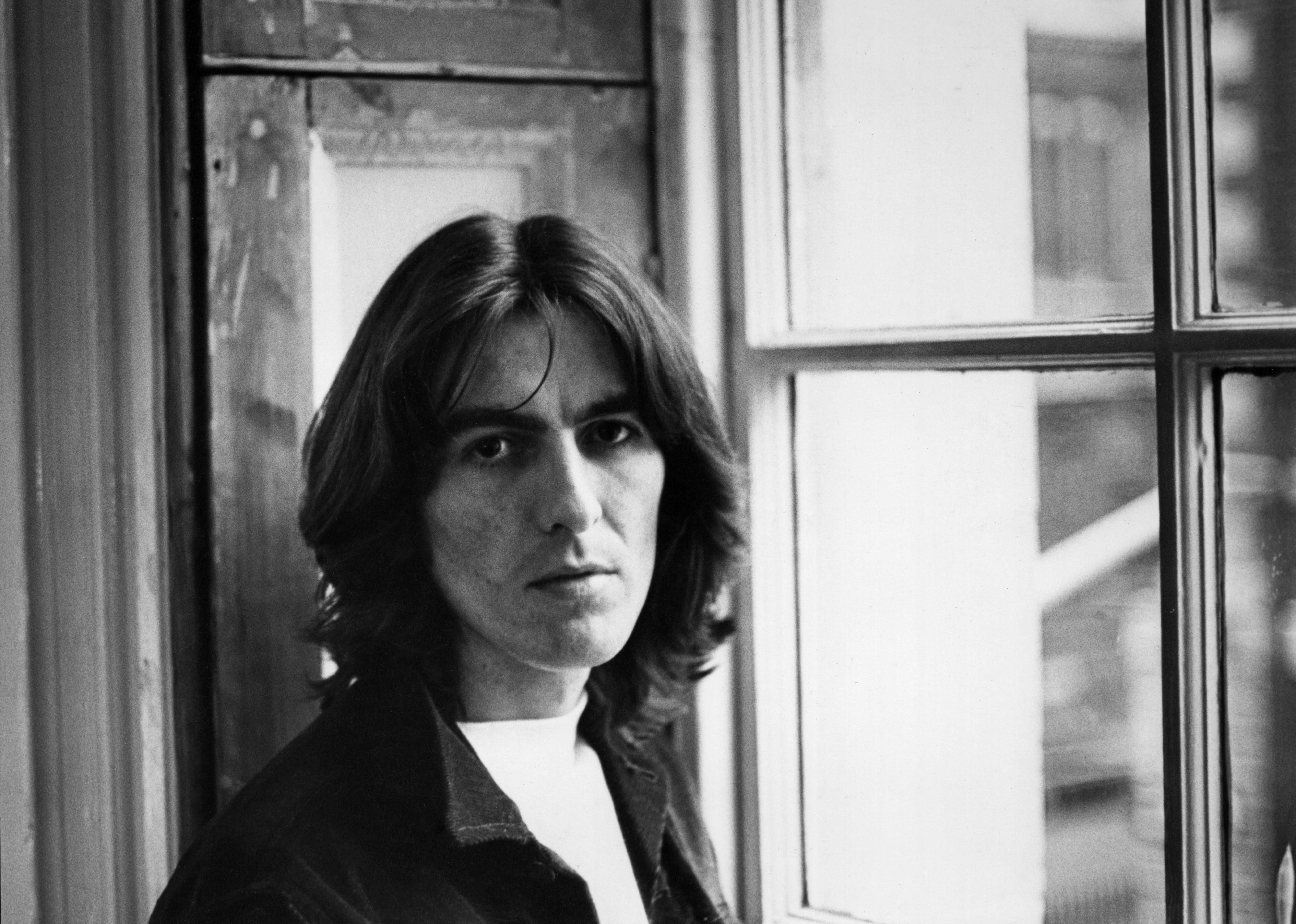 Steel/Mirrorpix // Getty Images
#23. 'Something' by The Beatles
- Covers: 227
Frank Sinatra, who covered this Beatles' classic multiple times, once called "Something" the "greatest love song of the last 50 years." The George Harrison composition was also covered by Ray Charles, James Brown, Isaac Hayes, and Norah Jones, among others. Harrison gave Joe Cocker the song for its first release, but Cocker's version of "Something" didn't come out until after "Abbey Road."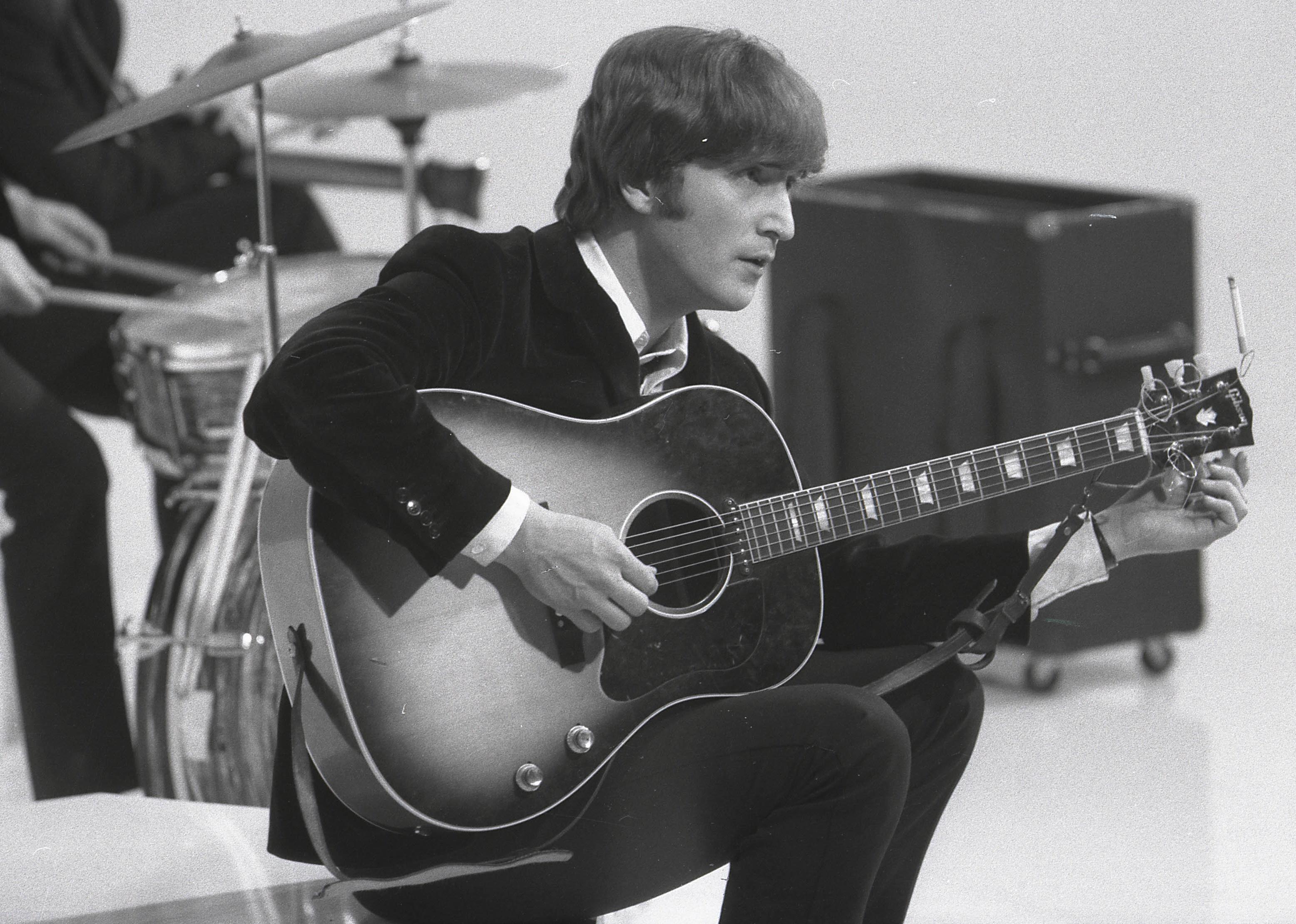 Max Scheler - K & K/Redferns // Getty Images
#22. 'Norwegian Wood (This Bird Has Flown)' by The Beatles
- Covers: 232
"Norwegian Wood" was John Lennon's attempt to "write about an affair without letting my wife know I was writing about an affair," and has the distinction of being the first pop song to use a sitar. Hank Williams Jr., Count Basie, and P.M. Dawn have all covered the song off the album "Rubber Soul." English group Cornershop, who had a hit with "Brimful of Asha" in 1997, recorded what the Guardian's Jon Dennis considers to be the best cover of the song.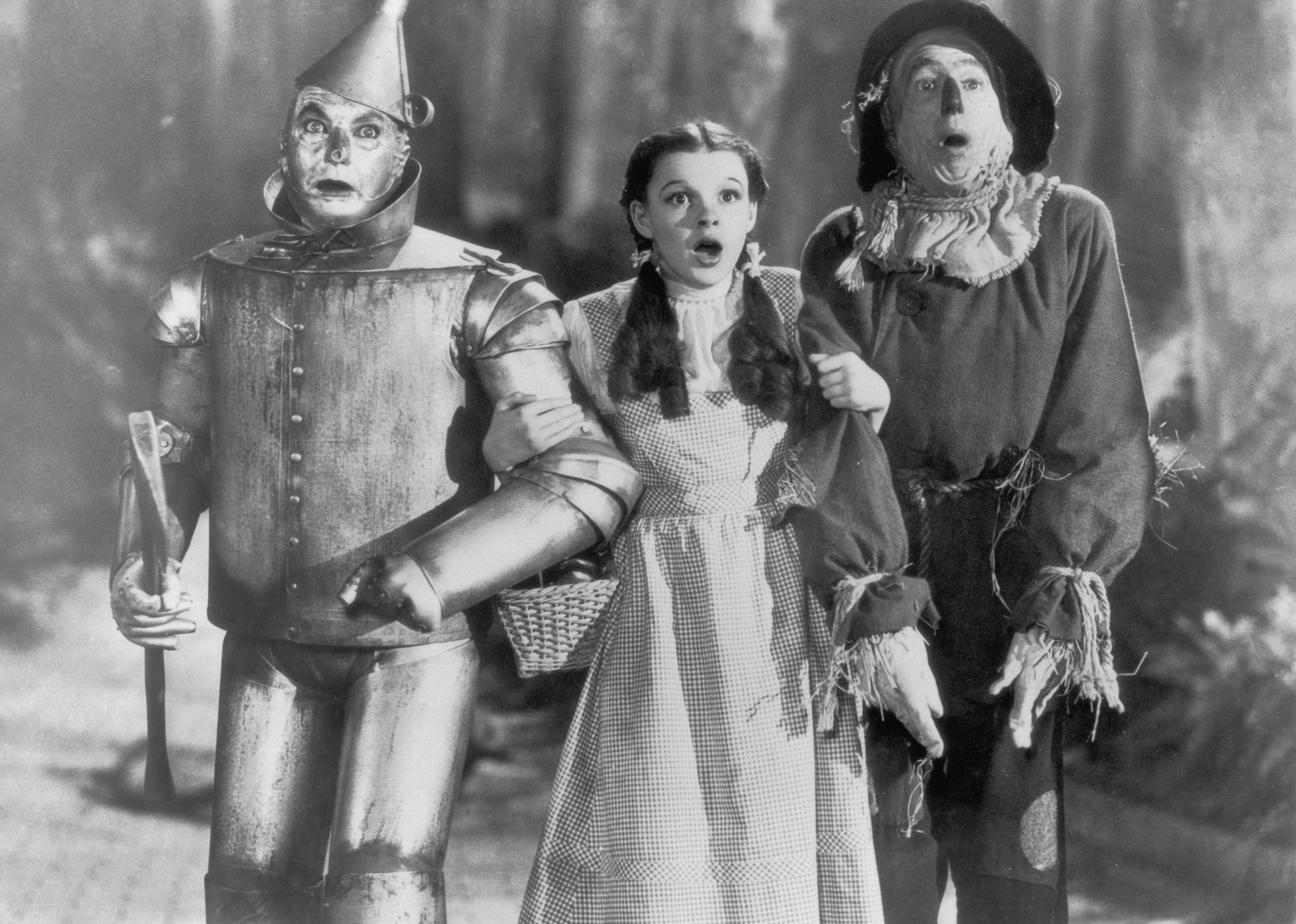 FPG/Hulton Archive // Getty Images
#21. 'Over the Rainbow' by Judy Garland
- Covers: 235
While no one will ever sing "The Wizard of Oz" theme like Judy Garland in 1939, many have tried—including Garland's daughter, Liza Minnelli, who performed it at age 13 in 1960. Israel "Iz" Kamakawiwo'ole brought the song to new heights in 1990 when he mixed it with "What a Wonderful World." Pink blew people away with her rendition of "Over the Rainbow" at the 86th Academy Awards in 2014, while Ariana Grande belted out her adaptation at the One Love Manchester Benefit Concert at Old Trafford on June 4, 2017.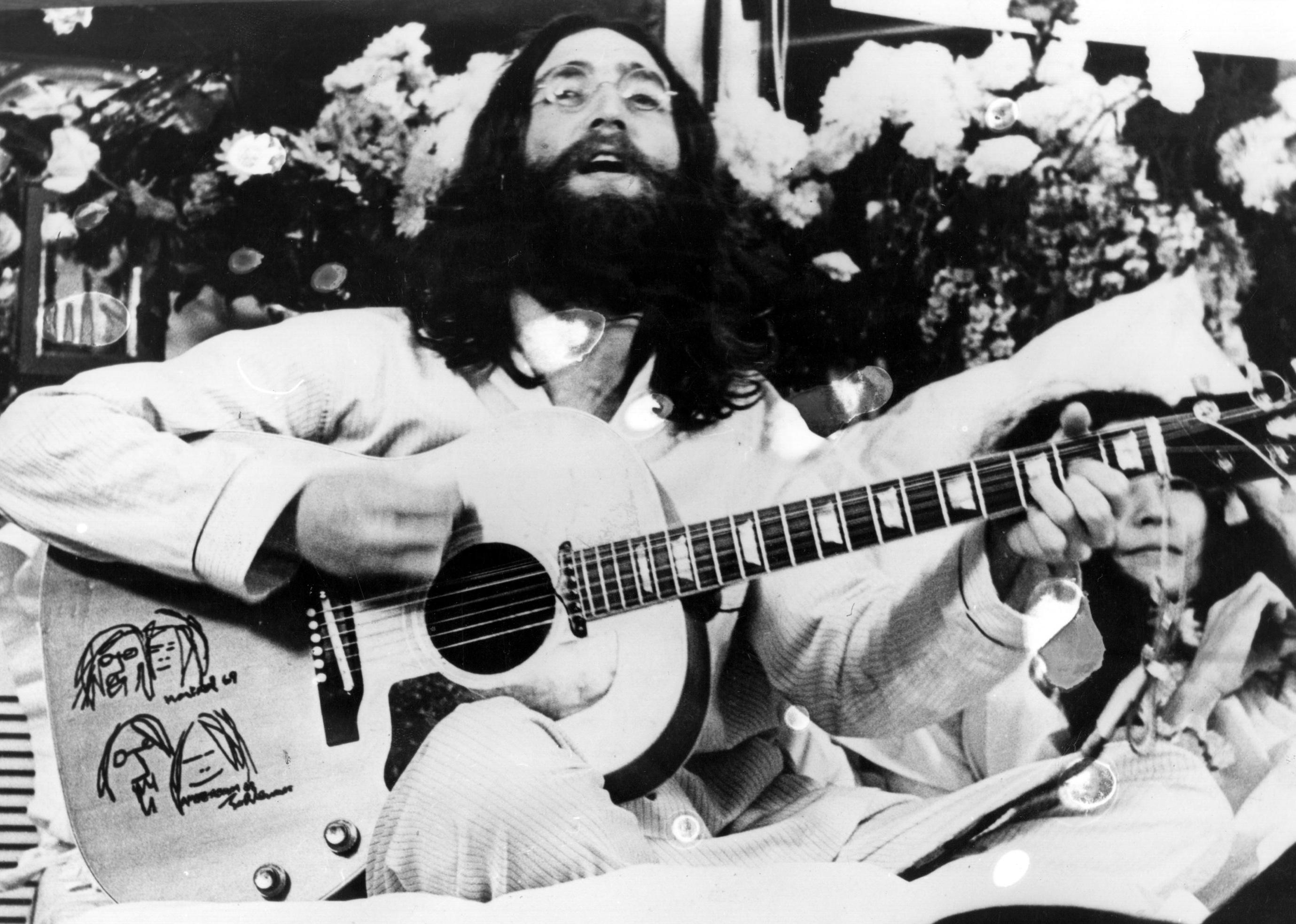 Keystone Features // Getty Images
#20. 'Here Comes the Sun' by The Beatles
- Covers: 235
George Harrison wrote "Here Comes the Sun" with Eric Clapton following the death of Beatles manager Brian Epstein, who handled much of the business side of the band. The Guardian's Jon Dennis dubbed Charles Wright's 1972 cover of "Here Comes the Sun" as the best, arguing Coldplay, Travis, and Bon Jovi all did less-than-stellar renditions. Paul Simon and Harrison came together for a performance of the song on "Saturday Night Live" in 1976, and Simon teamed up with David Crosby and Graham Nash for another rendition in 2010.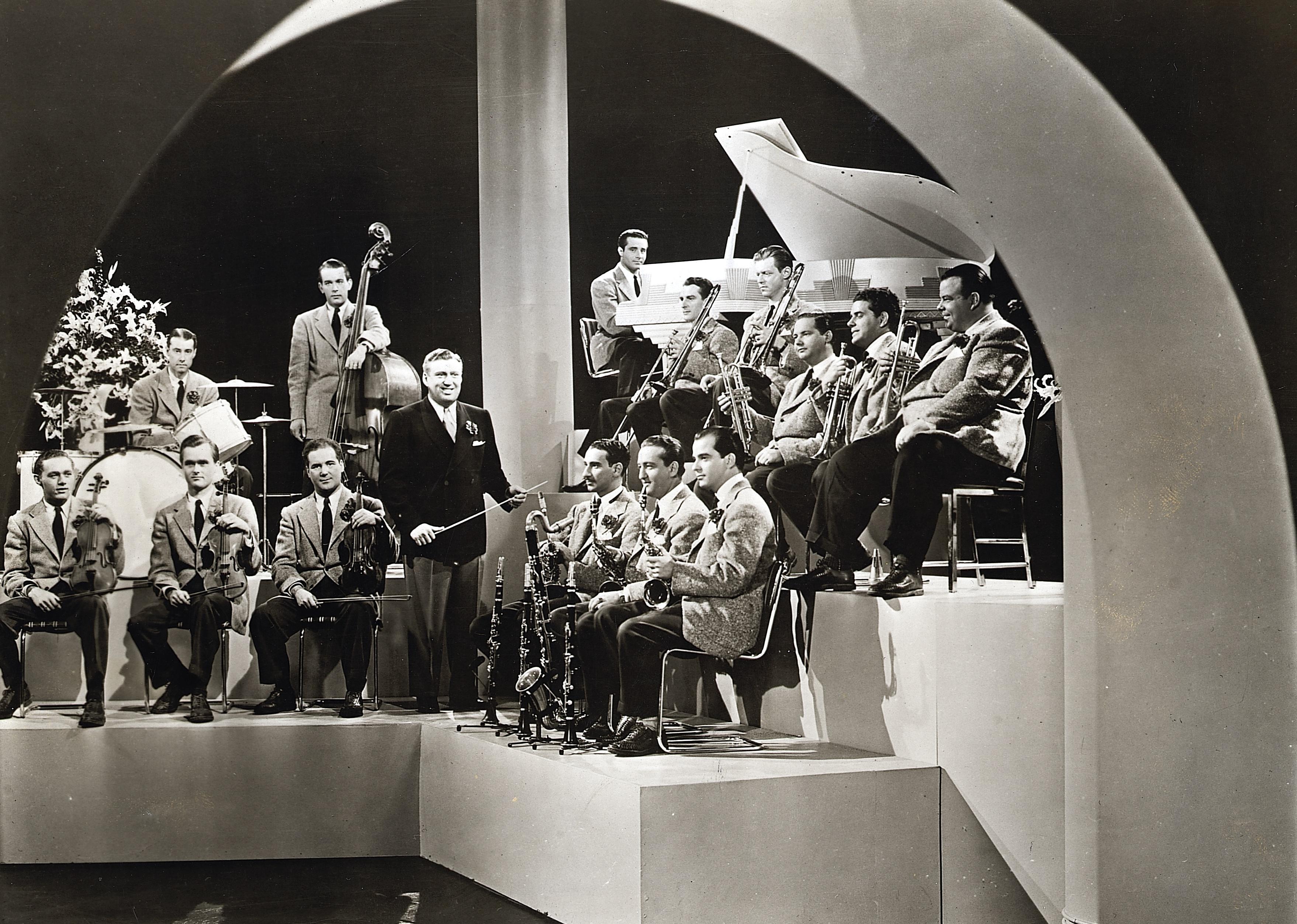 Bettmann // Getty Images
#19. 'Winter Wonderland' by Richard Himber & His Orchestra feat. Joey Nash
- Covers: 239
It may be a 1934 classic, but the 2015 rendition of "Winter Wonderland" by Snoop Dogg and Anna Kendrick in "Pitch Perfect 2" is one of the most popular versions of the Christmas tune today. But even that performance is second to some of the most classic covers by the likes of Perry Como, Buddy Clark, and Barry Manilow.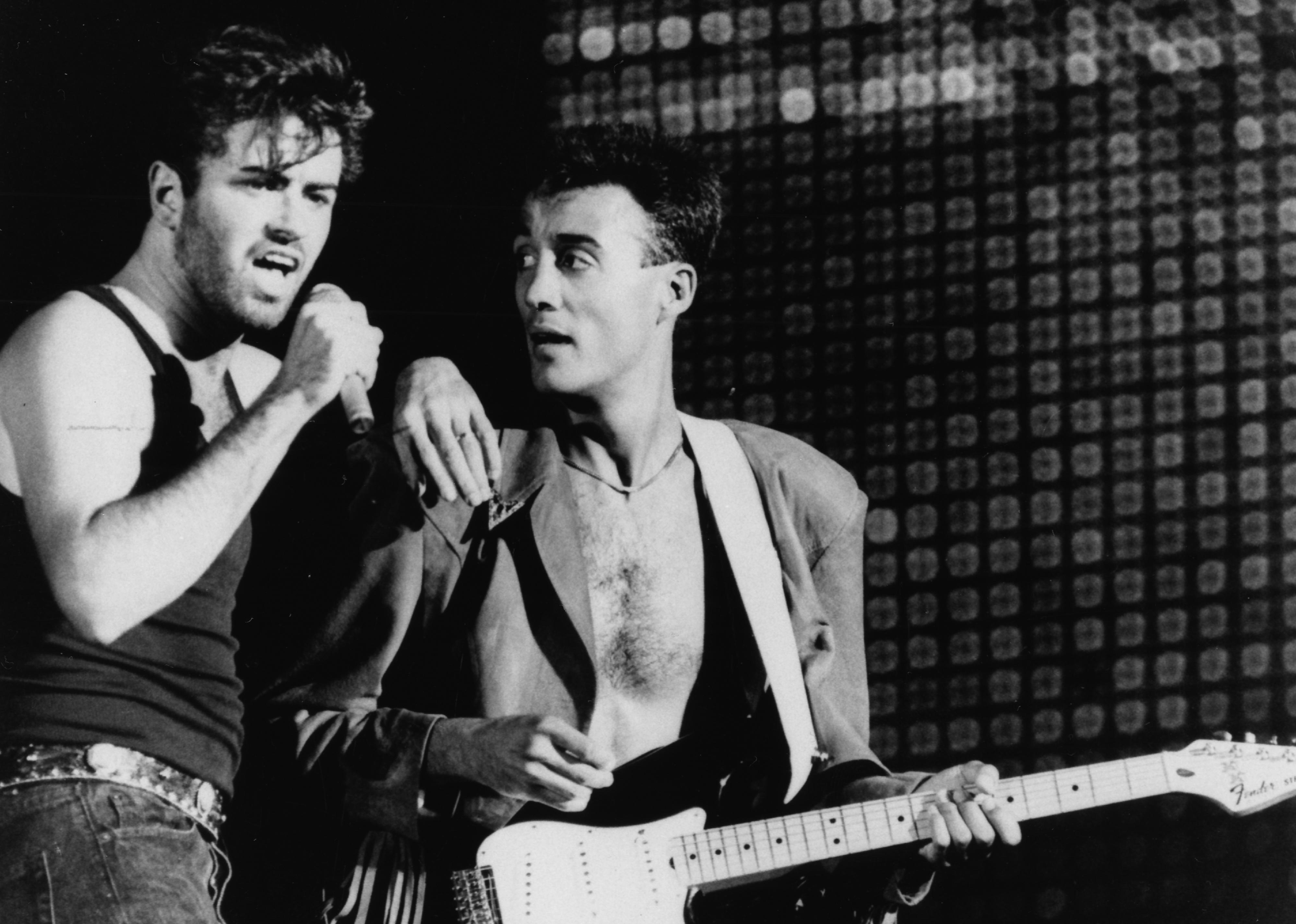 Dave Hogan // Getty Images
#18. 'Last Christmas' by Wham!
- Covers: 248
Taylor Swift's Z100's Jingle Ball performance of "Last Christmas" in 2012 was ranked by Billboard as one of the top 10 covers of the 1984 Wham! hit. The song was described in 2017 by The Guardian's Rachel Aroesti as being about holiday heartbreak and "the cognitive dissonance of obsessive love." The fact that Wham's late lead singer George Michael wrote "Last Christmas" in his childhood bedroom makes the Christmas classic somehow even more perfect.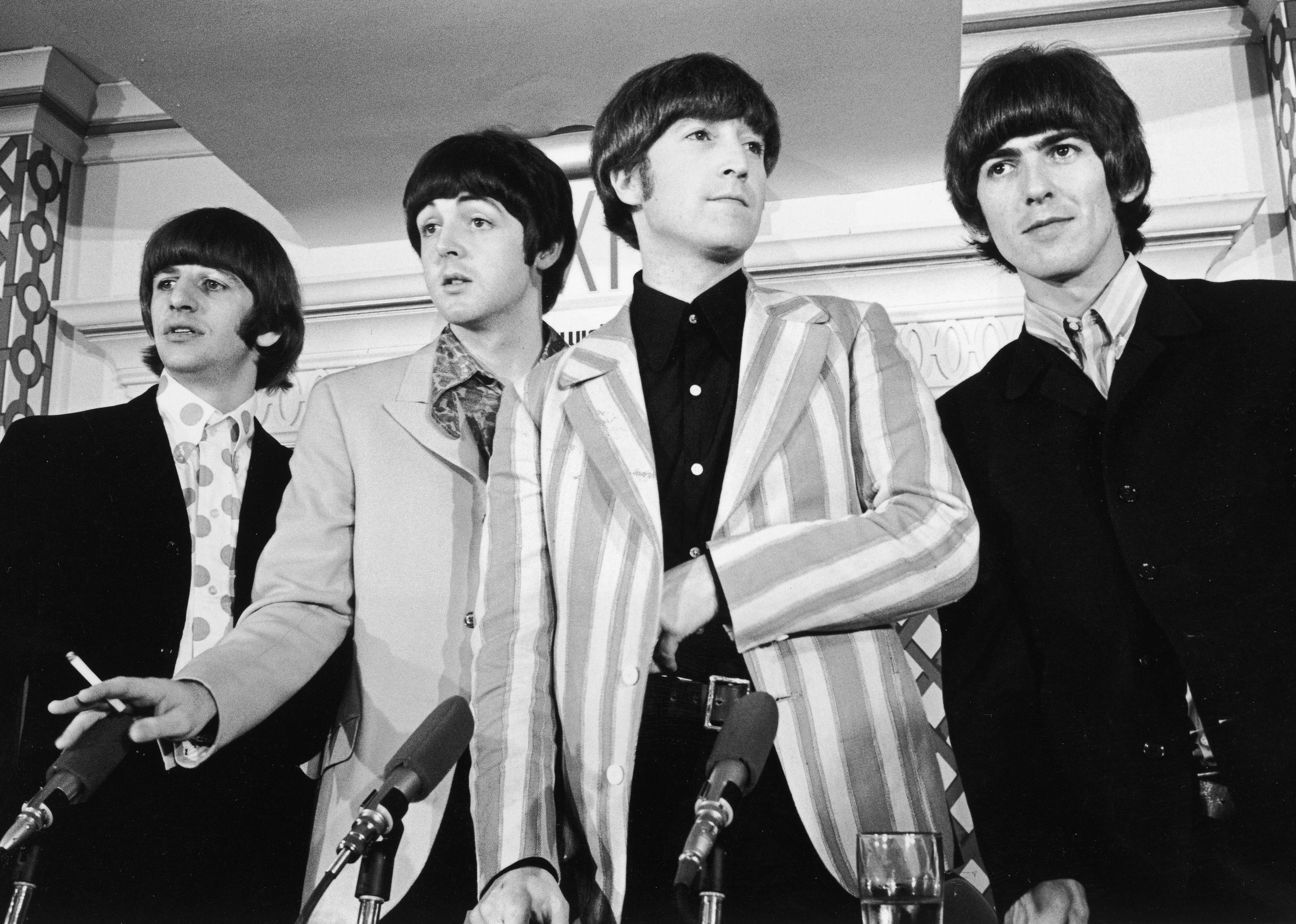 Santi Visalli Inc. // Getty Images
#17. 'Here, There and Everywhere' by The Beatles
- Covers: 252
Paul McCartney credited the Beach Boys as part of the inspiration behind "Here, There and Everywhere" off the "Revolver" album. Though John Lennon called it one of his favorites, the band never performed "Here,— "There and Everywhere" live. McCartney played it live for the first time during an "MTV: Unplugged" installment in 1991. Pink Floyd guitarist David Gilmour famously covered the song, as did George Benson, Celine Dion, Perry Como, and John Denver.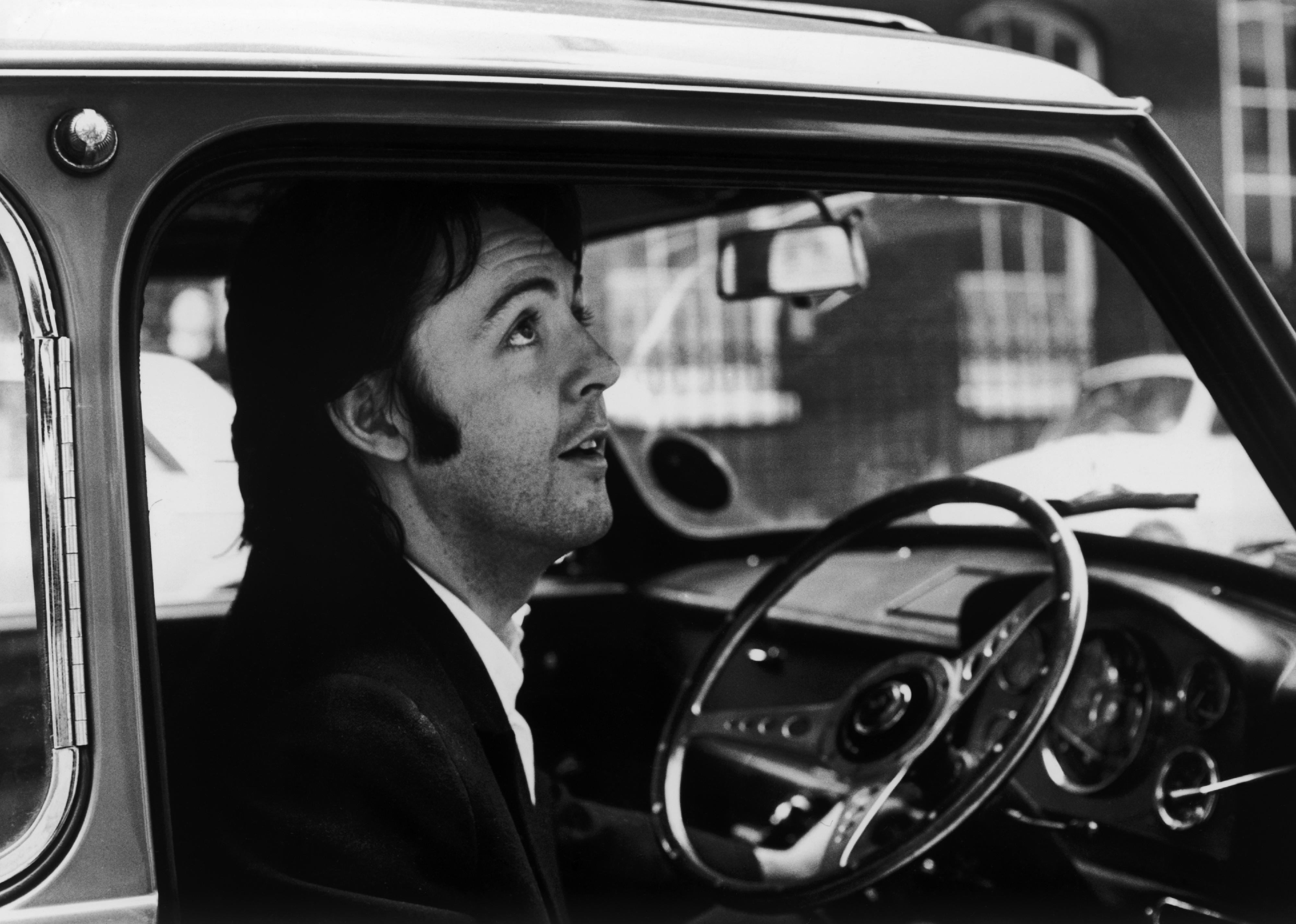 McCarthy/Daily Express // Getty Images
#16. 'Hey Jude' by The Beatles
- Covers: 268
Paul McCartney wrote this song—originally titled "Hey Jules"—for John Lennon's then-5-year-old son Julian to help him through his parents' divorce. Bing Crosby, Ella Fitzgerald, and Elvis Presley have all covered the song, as did Wilson Pickett, whose R&B version of "Hey Jude" made the Billboard charts while The Beatles were still #1. Rolling Stone rated "Hey Jude" eighth on the list of the 500 Greatest Songs of All Time.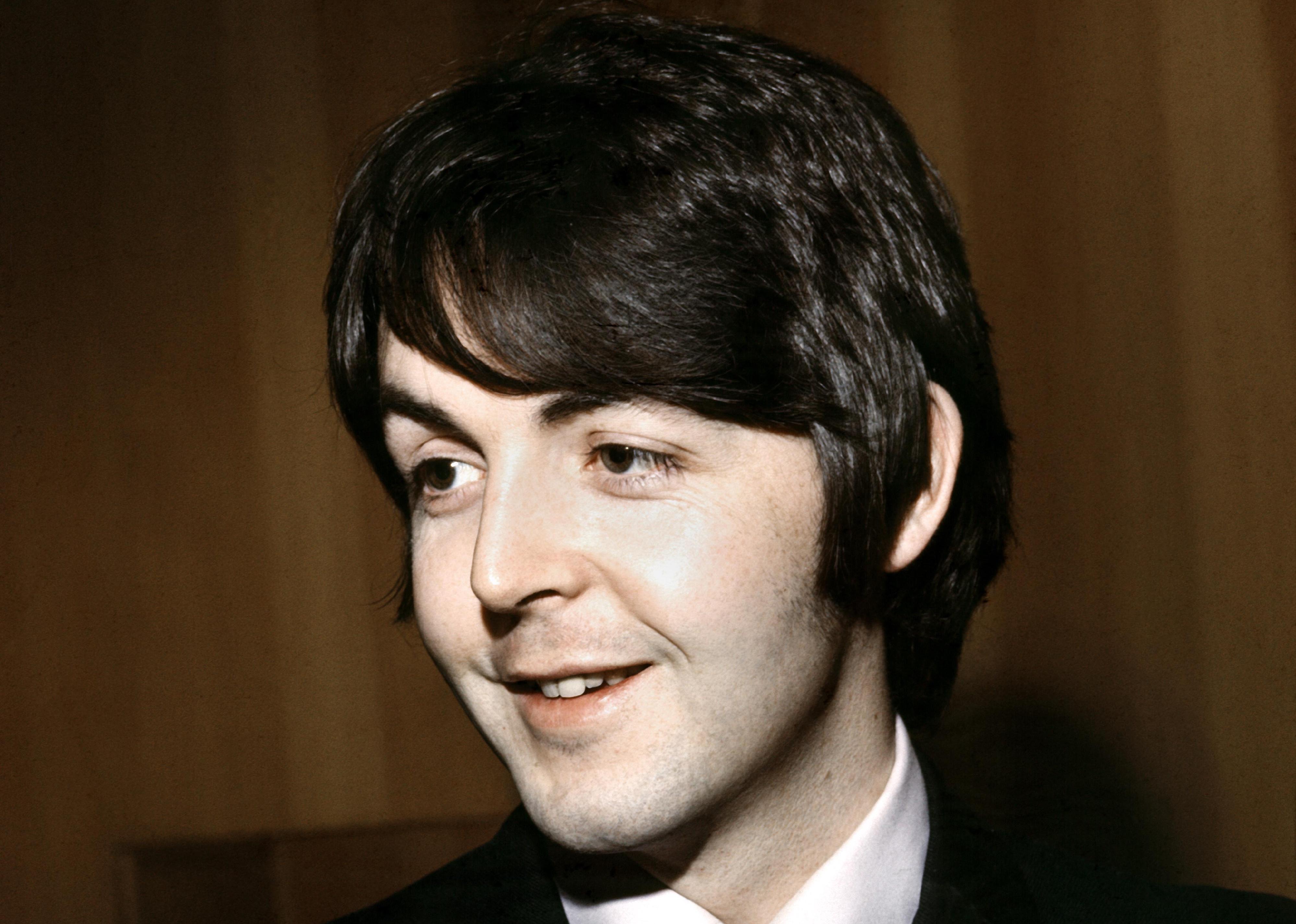 David Redfern/Redferns // Getty Images
#15. 'Blackbird' by The Beatles
- Covers: 273
One of the biggest hits from The Beatles' "White Album," Paul McCartney wrote "Blackbird" about the Little Rock Nine, who faced discrimination when they enrolled at an all-white high school in Arkansas. Covers have ranged from Sarah McLachlan, Neil Diamond, and Phish to The Paragon's reggae version "Black Bird Singing," considered to be one of the best Beatles covers ever. A simple composition, "Blackbird" features just McCartney, his guitar, and a mysterious ticking noise that may have been McCartney tapping his foot.
Getty Images // Getty Images
#14. 'Michelle' by The Beatles
- Covers: 274
Remarkably, The Beatles won only four Grammy Awards during their active years, with "Michelle" returning one for Song of the Year in 1966. While not necessarily a cover version, McCartney sang "Michelle" in 2010 to first lady Michelle Obama after receiving the Gershwin Prize for Popular Song. Covers of the song have come from reggae (Ben Harper), funk (The Four Tops), rock (Diana Ross and the Supremes), as well as easy listening (George Martin).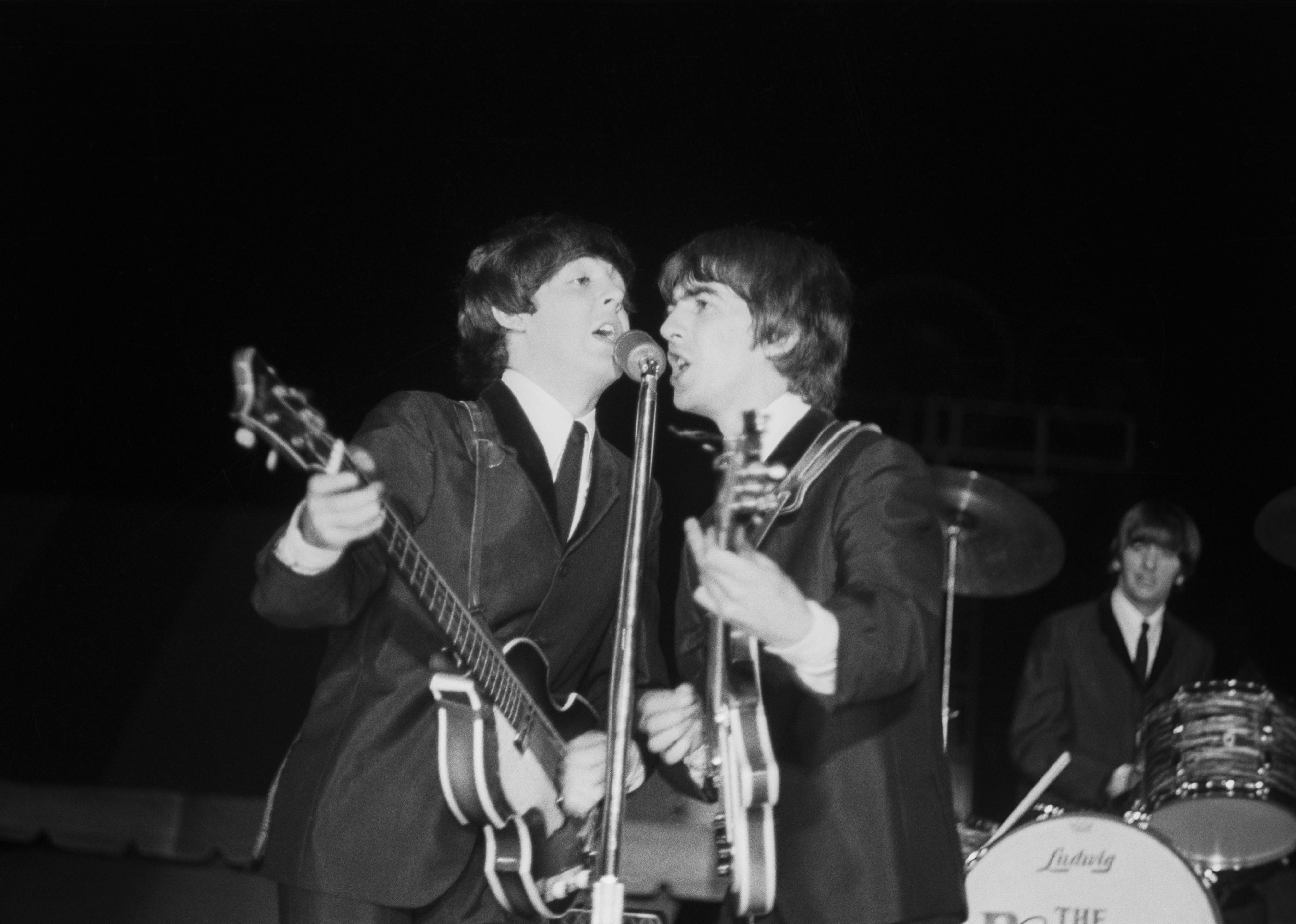 Art Zelin // Getty Images
#13. 'Let It Be' by The Beatles
- Covers: 279
The Beatles hadn't even released the song "Let It Be" in 1970, and Aretha Franklin had already released a cover version on her album "This Girl's In Love With You." Billy Joel and Paul McCartney performed it as the final song ever played at Shea Stadium in 2008. Jennifer Hudson and Kris Allen both made the Billboard Hot 100 with covers of the tune in the 2010s.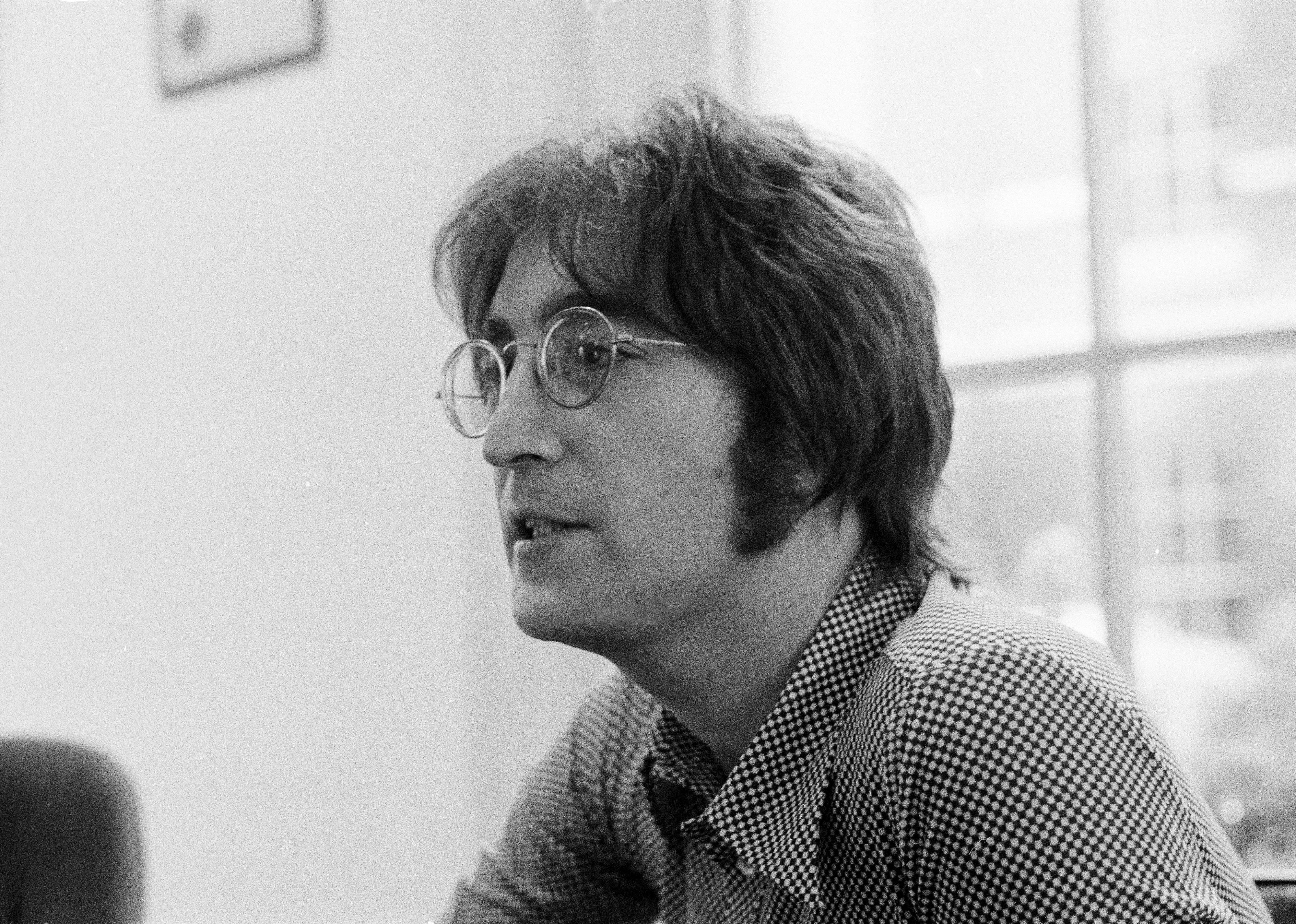 Michael Putland // Getty Images
#12. 'Imagine' by John Lennon
- Covers: 281
Rolling Stone declared "Imagine" the third greatest song of all time, with John Lennon finishing the piece in one session while sitting at his white grand piano in England. The song has been covered by numerous heavy hitters in the music industry for its uniting message, from Willie Nelson and Jack Johnson to Madonna and Ray Charles.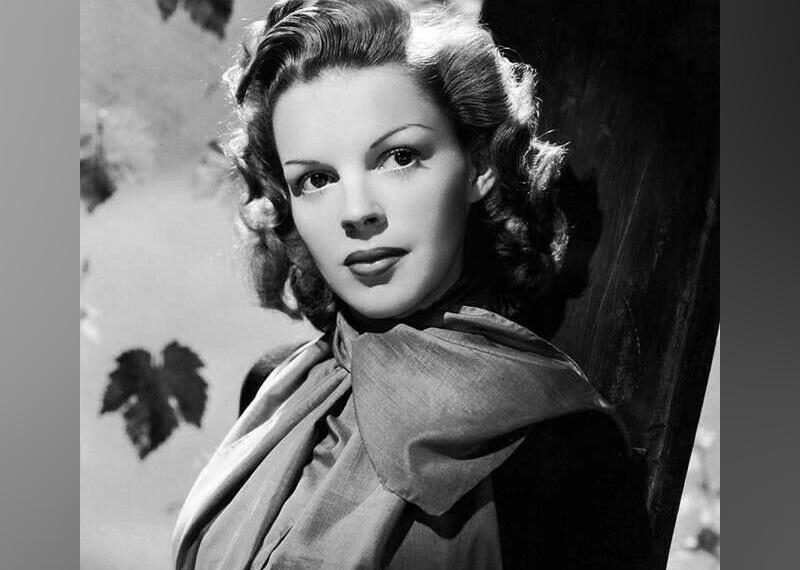 Studio Publicity // Wikimedia Commons
#11. 'Have Yourself a Merry Little Christmas' by Judy Garland
- Covers: 287
Of all the covers of "Have Yourself a Merry Little Christmas," the song's co-author Hugh Martin said Twisted Sister's take on it was the strangest. Judy Garland's opinion that the song's lyrics were too somber led to some lines being cut for her performance of the piece in the 1944 musical "Meet Me in St. Louis." Other artists who have performed the song since are Garth Brooks, Tori Amos, James Taylor, and Lady Antebellum.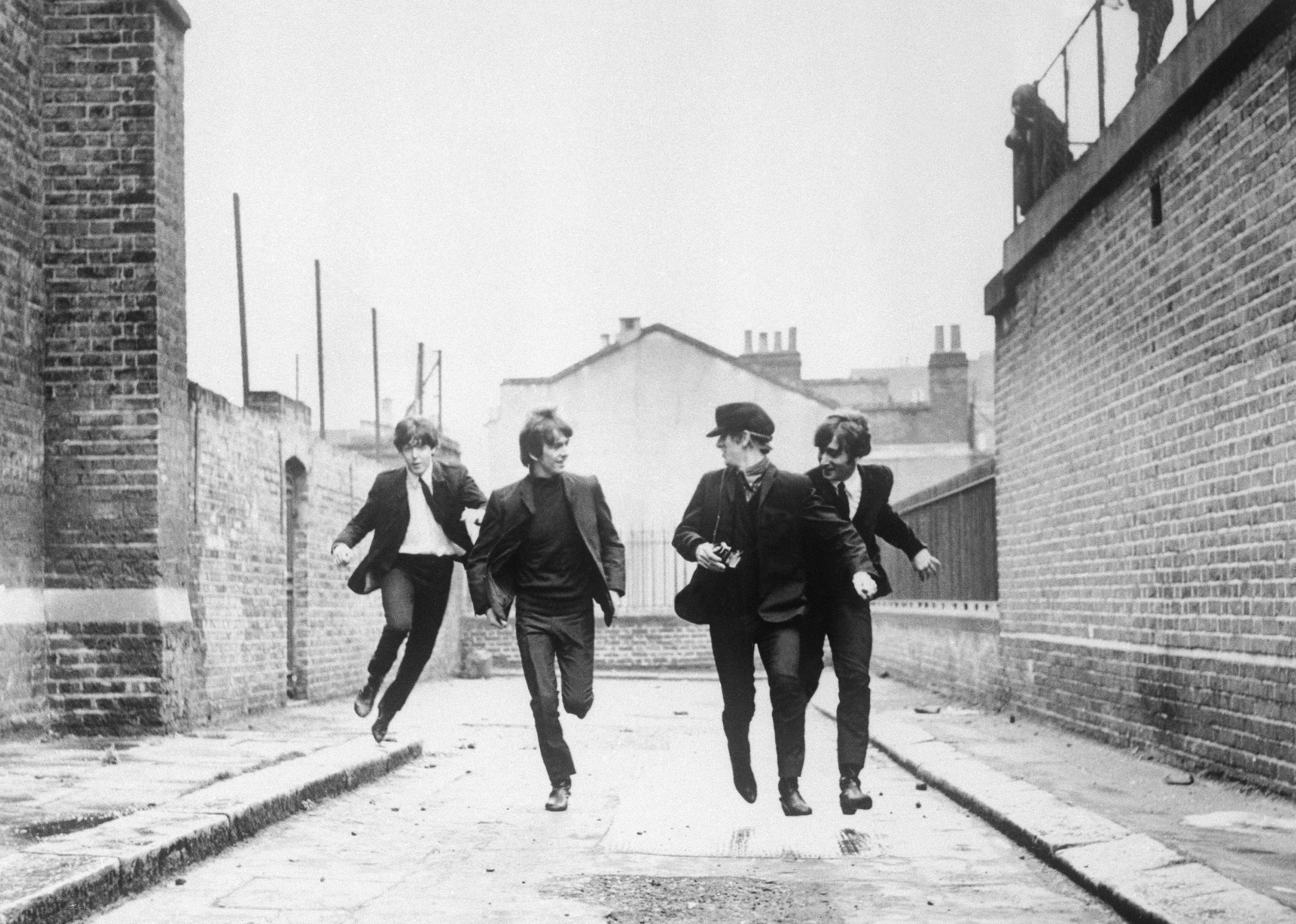 Bettmann // Getty Images
#10. 'And I Love Her' by The Beatles
- Covers: 294
Upon its release in June 1964, John Lennon and Paul McCartney's hit was covered 30 times before the end of the 1960s by the likes of John Denver, Lena Horne, and the Wailers. Smokey Robinson, Neil Diamond, Richard Marx with Vince Gill, and Barry Manilow all recorded their own versions of the song, with McCartney calling Esther Phillips' "And I Love Him" his favorite cover. While researching for the hit 2015 documentary "Montage of Heck," Brett Morgen found an obscure cover of "And I Love Her" by late grunge rocker Kurt Cobain more than 20 years after his death.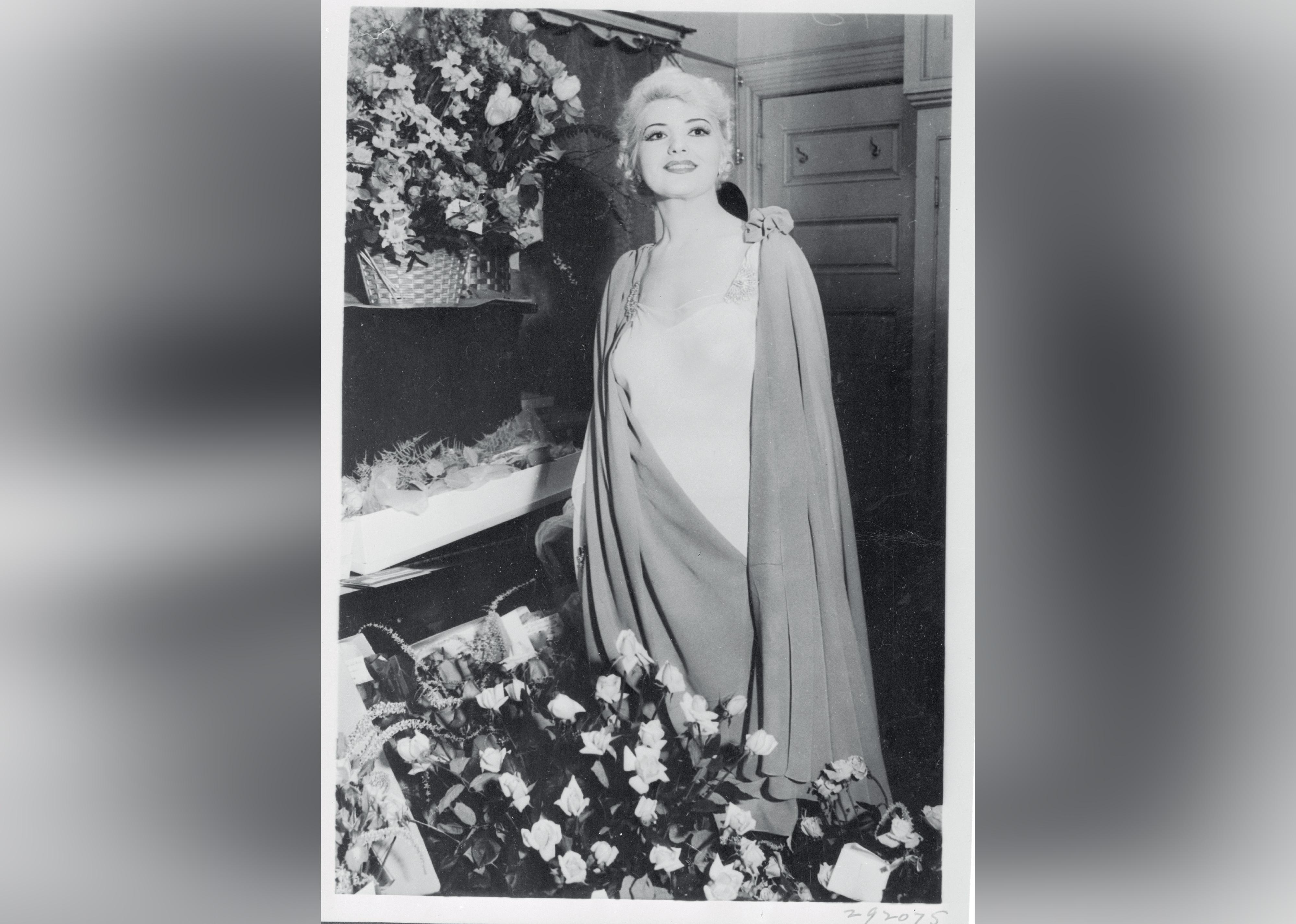 Bettmann // Getty Images
#9. 'Summertime' by Helen Jepson
- Covers: 300
"Summertime" was adapted by soprano Helen Jepson from the 1935 George Gershwin opera "Porgy and Bess." The song gained momentum as a cover when Ella Fitzgerald and Louis Armstrong recorded it for a jazz album in 1957 and reached new heights of popularity when the Gershwin opera was treated to a film adaptation starring Sidney Poitier and Dorothy Dandridge in 1959. The opening lyrics "Summertime, and the living's easy" lept into the rock/reggae genre when it was sampled on the 1996 single "Doin' Time" by Sublime.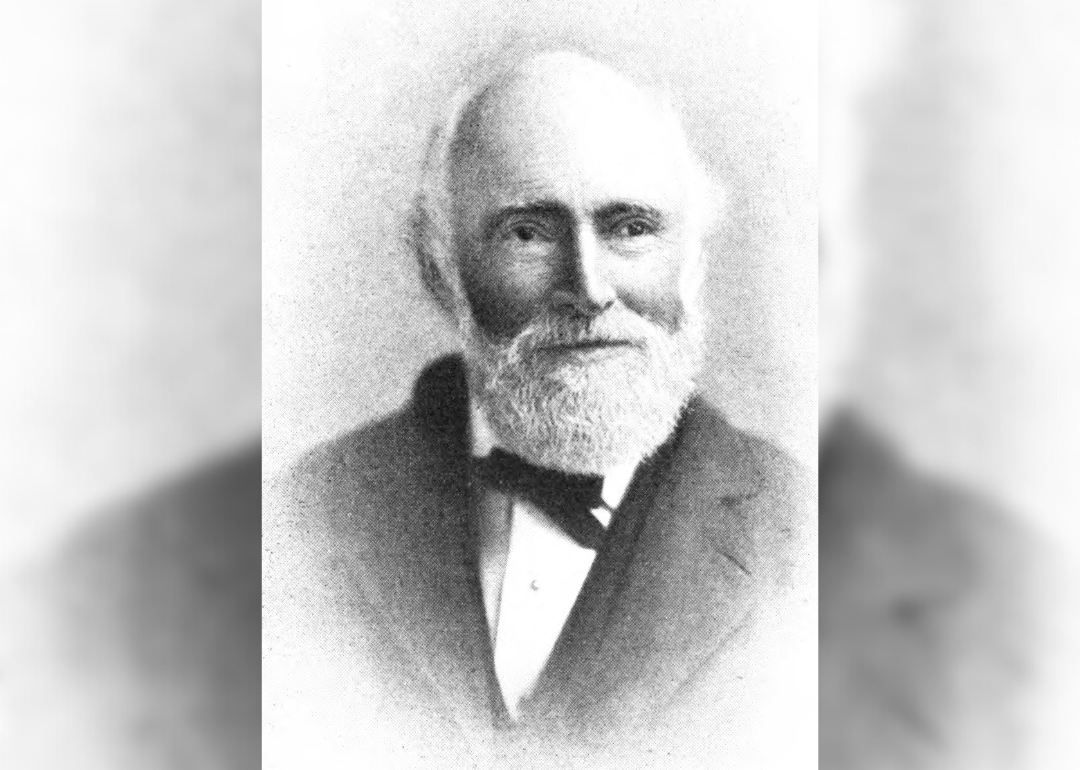 Public Domain // Wikimedia Commons
#8. 'O Holy Night' by John Sullivan Dwight
- Covers: 306
John Sullivan Dwight's 1855 song "O Holy Night" was the first English translation of an 1847 French song called "Minuit, chrétiens" ("Midnight, Christians"). The song has a stunning history, from halting the Franco-Prussian War for a night in 1871 to being the first song ever broadcast on radio, on Christmas Eve in 1906. Covers of the holiday classic have spanned multiple generations, from Johnny Mathis in the '50s to the 2000s with covers by Weezer and Luke Bryan.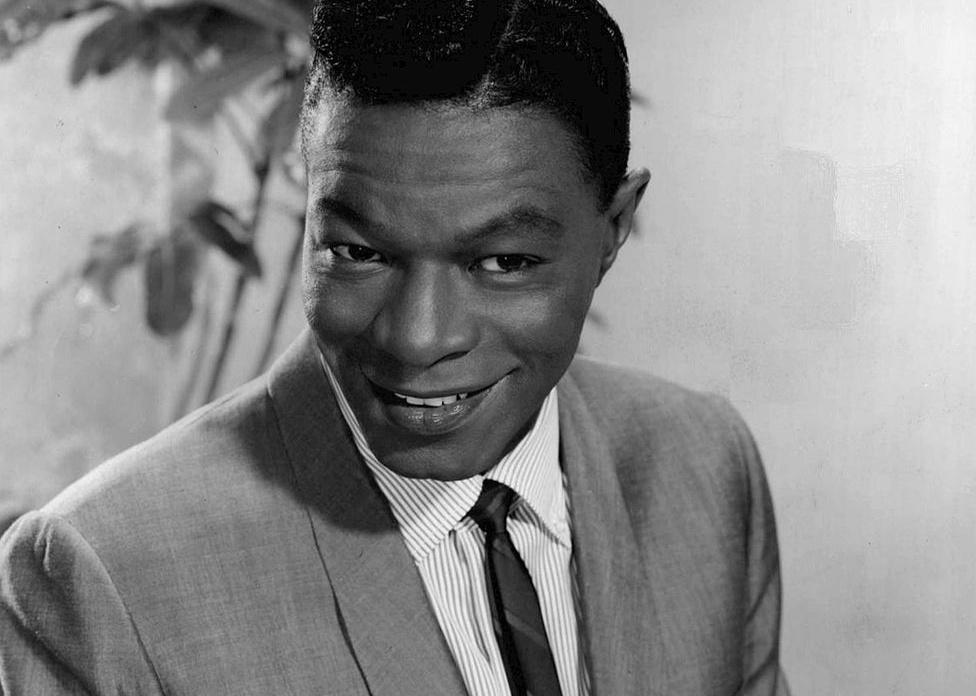 Cleary, Strauss, Irwin & Goodman-publicity // Getty Images
#7. 'The Christmas Song' by Nat King Cole
- Covers: 308
Since the title doesn't appear anywhere in the lyrics, the Mel Tormé and Bob Wells tune is best known for its opening line, "Chestnuts roasting on an open fire." Wells had started writing the lyrics on a hot California day; when Tormé showed up, the two finished the song in less than an hour.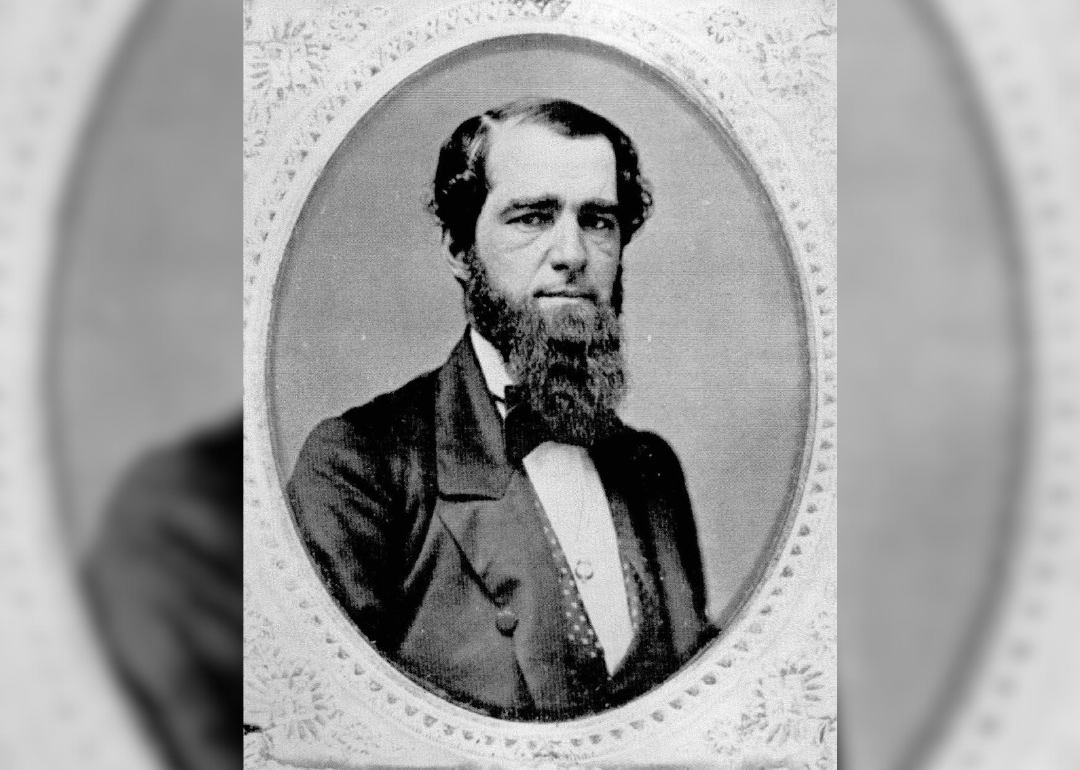 Public Domain // Wikimedia Commons
#6. 'Jingle Bells (One Horse Open Sleigh)' by James Pierpont
- Covers: 339
When James Pierpont, uncle to businessman JP Morgan, wrote "One Horse Open Sleigh" in 1857, he never intended it to be a Christmas song. The first song ever broadcast from space in 1965, renditions have ranged from Frank Sinatra and Barbra Streisand to Korn and Henry Rollins. Gwen Stefani, Pentatonix, Dolly Parton, and Smokey Robinson have recorded some of the best versions of "Jingle Bells," according to Billboard.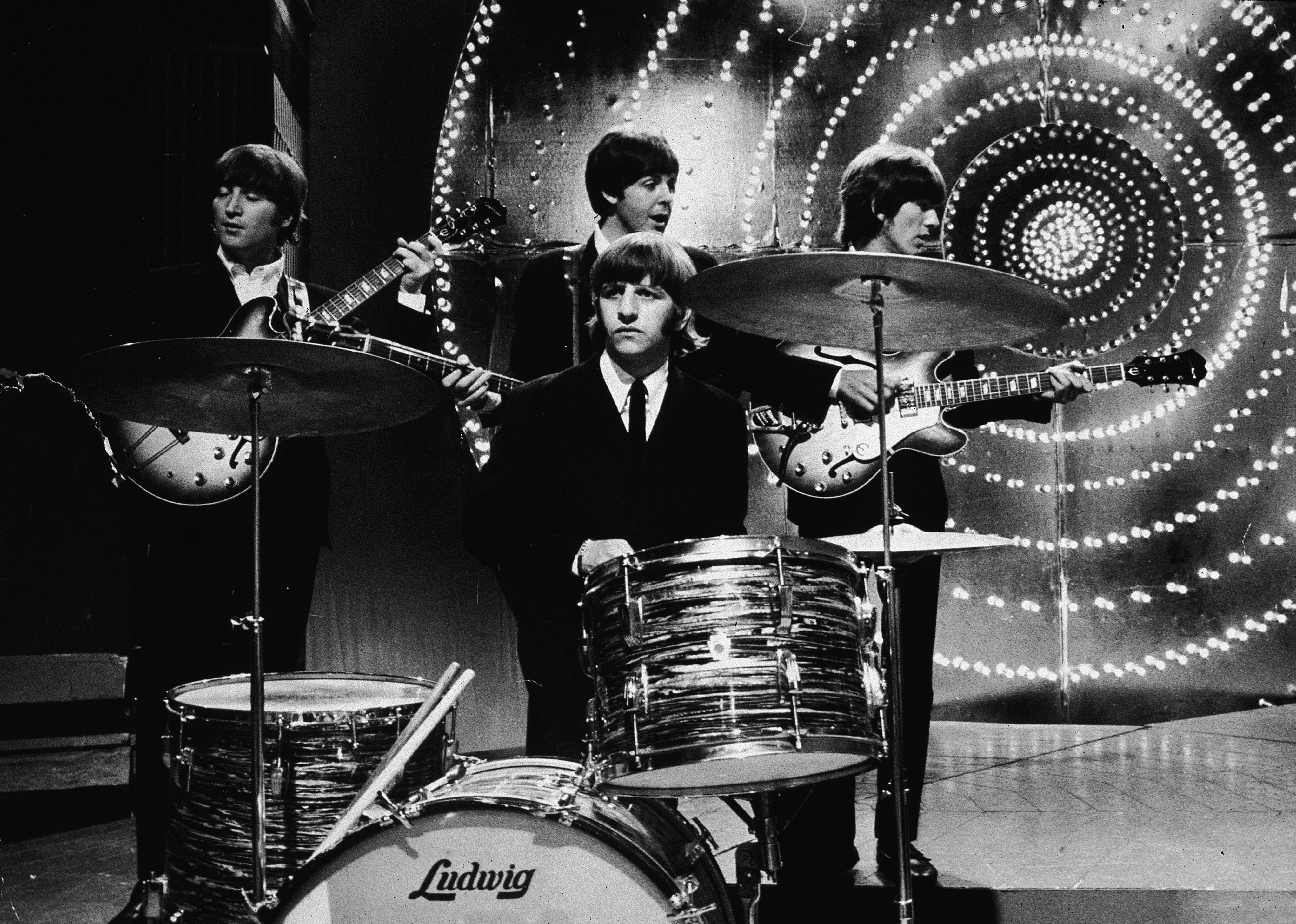 Express Newspapers // Getty Images
#5. 'Eleanor Rigby' by The Beatles
- Covers: 389
Paul McCartney is credited with writing a majority of "Eleanor Rigby," which borrowed the name "Eleanor" from an actress who starred in the band's video for "Help!" and the name "Rigby" from a store in Bristol, England, called Rigby and Evens Wine and Spirit Shippers. Musical legends Aretha Franklin, Ray Charles, and Joan Baez all covered the song, as did Alice Cooper in 2014, who said: "You can't ever do it better than Paul McCartney."
Roosevelt, Franklin D. // Wikimedia Commons
#4. 'White Christmas' by Bing Crosby feat. John Scott Trotter and His Orchestra and The Ken Darby Choir
- Covers: 391
The best-selling single of all time, with more than 50 million units sold, "White Christmas" took just 18 minutes to record in 1942. One of the most famous covers came from Elvis Presley in 1957, although songwriter Irving Berlin, perhaps to drum up publicity, called it a "profane parody of his cherished Yuletide standard." Others who took their chance "dreaming of a White Christmas" include Lady Gaga, Elton John, Iggy Pop, and Billy Idol.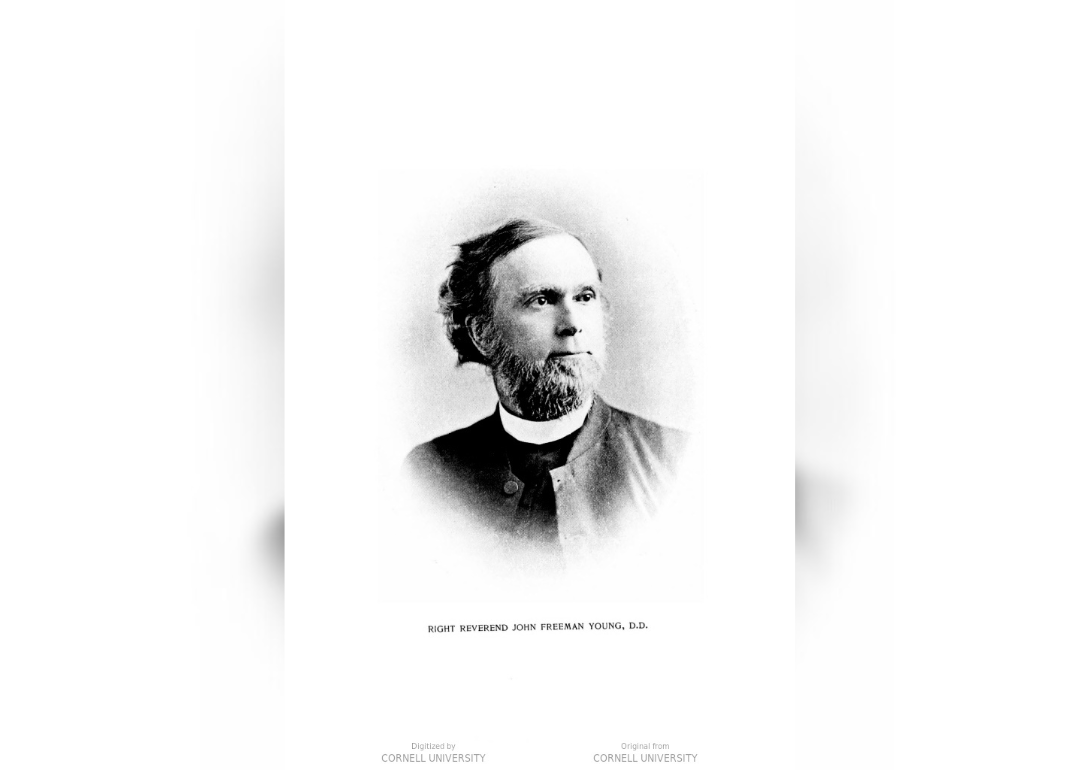 Public Domain // Wikimedia Commons
#3. 'Silent Night' by John Freeman Young
- Covers: 480
John Freeman Young's English translation of "Silent Night" comes from the Austrian version first sung as "Stille Nacht! Heilige Nach" on Christmas Eve in 1818. Christmas albums and specials have led to several covers through the years, including Gwen Stefani, Kelly Clarkson, Stevie Nicks, and Frank Sinatra all taking turns at the Christmas classic. Bing Crosby, who had another holiday hit with "White Christmas," recorded "Silent Night" in 1935 and sold more than 35 million copies worldwide.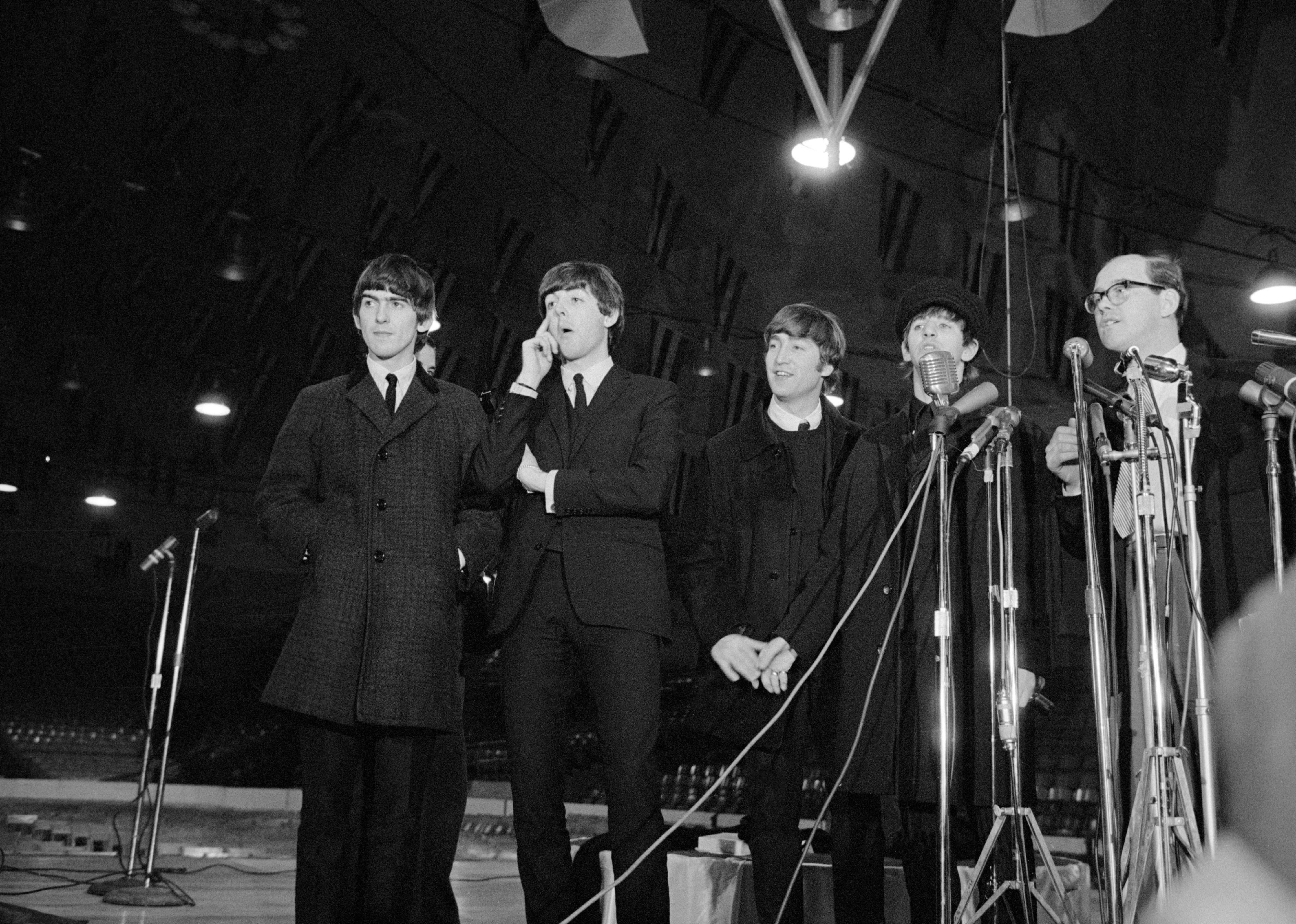 Archive/Universal Images Group // Getty Images
#2. 'Yesterday' by The Beatles
- Covers: 512
A who's who of music royalty has taken a stab at covering "Yesterday," which came so easily to songwriter Paul McCartney he thought for months he had plagiarized it—later, he said he realized the song was about the death of his mother when he was 14. Elvis Presley, Marvin Gaye, Frank Sinatra, Ray Charles, and Boyz II Men, among others, all released covers of the song. The 2019 movie "Yesterday" envisions a world in which the Beatles never existed.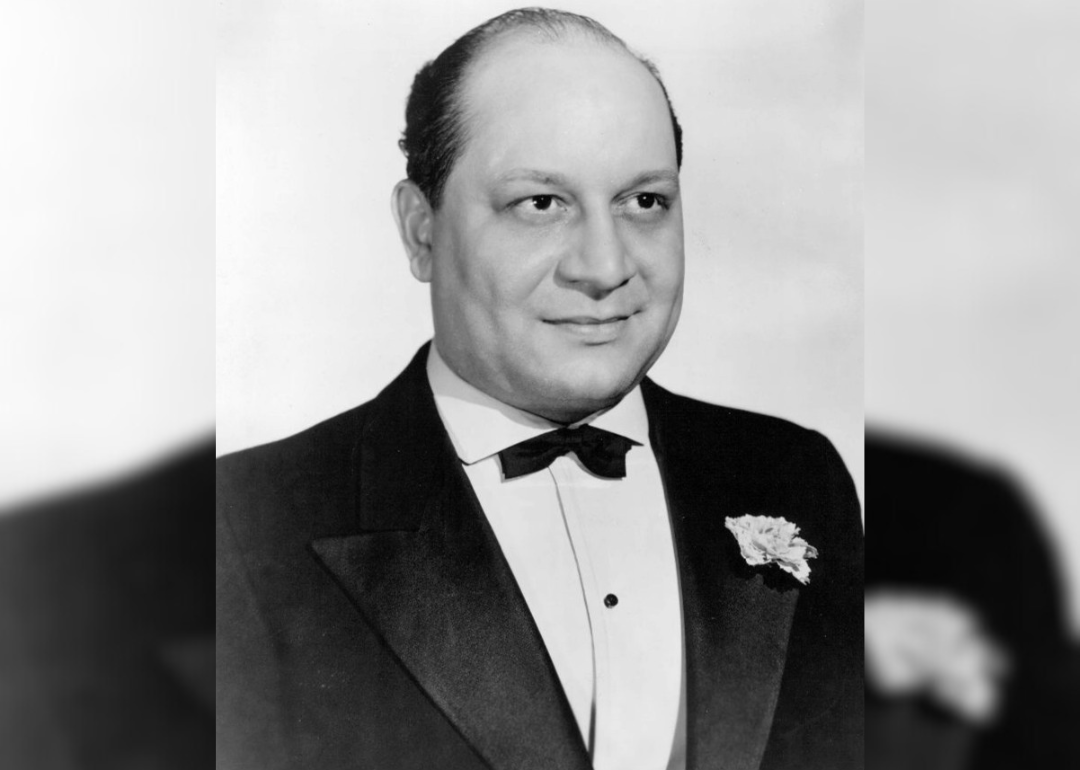 Associated Booking Corporation (management) // Wikimedia Commons
#1. 'Caravan' by Barney Bigard and His Jazzopators
- Covers: 516
Some songs are so transcendent, they require no words to inspire a legion of covers—such is the case for the 1936 jazz record "Caravan' by Barney Bigard and Jazzopators. Bigard was a clarinetist who was most well known for the work he did with the legendary Duke Ellington, who is featured as the pianist on the track. Released nearly 90 years ago, this raucous jazz explosion of a song has earned more than 500 covers and continues to inspire new generations of listeners and musicians alike.
Data reporting by Lucas Hicks. Story editing by Chris Compendio. Copy editing by Robert Wickwire. Photo selection by Lacy Kerrick.