An all-too-familiar actor's face flashes across the screen.
What is their real name? They're in "that one movie." They're the stars of the stage and screen that we know we adore, but somehow, their names seem to constantly be missing in our memories when we search for them.
Despite their ability to blend in among the crowd in our minds, the roles they've played and the characters they have brought to life have managed to live rent-free in our memory. They've made us laugh and cry. Somehow in spite of it, they're usually remembered as the characters they've played instead of as the talented actors they are.
Check out every episode of Riff On This in the media player below:
With that frustration in mind, Stacker has compiled an amazing list of 25 character actors with successful careers whose names are constantly on the tips of our tongues. To qualify, the actor had to play a role in at least 25 feature films.
These actors are the ones you know you've seen and remember loving; the ones whose names you wish you could recall without having to search Google or IMDb high and low; and the ones you should remember from here on out.
Walt Disney Studios
William Fichtner
William Fichtner has been in some of the most critically acclaimed and well-loved films over the last 30 years, with the roles he plays as varied as his resume itself. Over his career, he's done everything from an unnamed cop in "Malcolm X," to a campaign manager for a racist district attorney in the Oscar-winning film "Crash," and a myriad of roles in between. Somehow, despite some of the more odious roles he's undertaken, he's managed to make even the most flawed or disgusting characters deeply human and oddly empathetic. One of his most beloved roles may be as Colonel Willie Sharp in the blockbuster action film "Armageddon."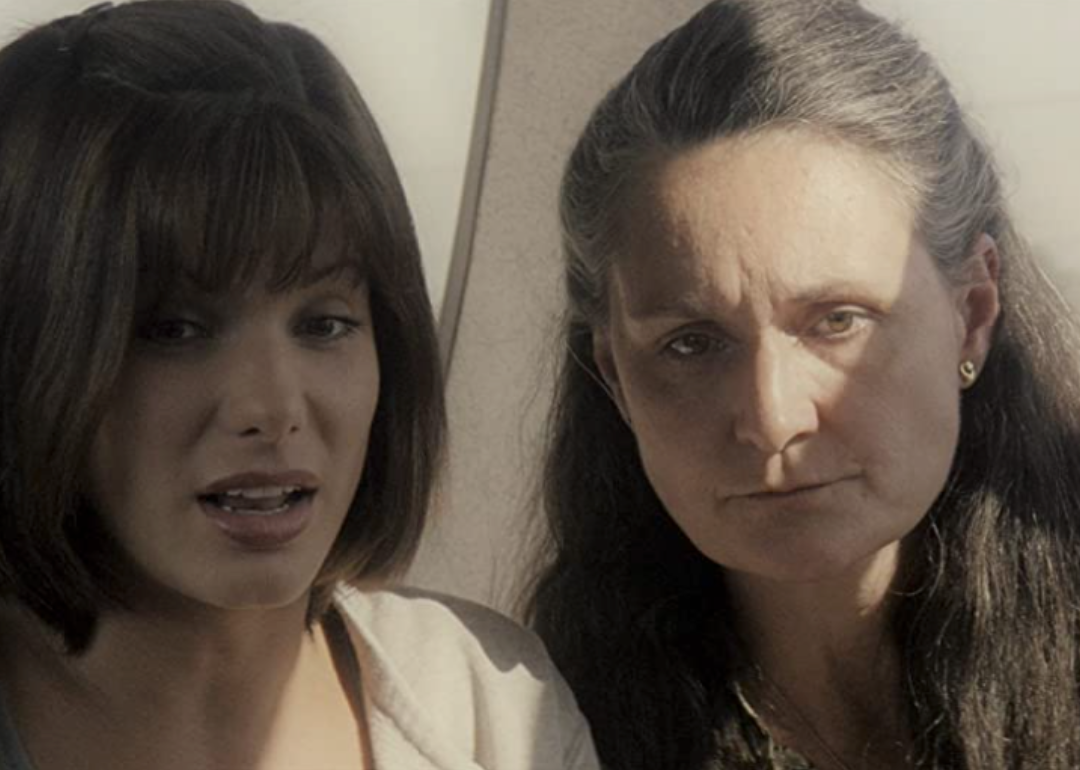 Twentieth Century Fox
Beth Grant
There is something so special about Beth Grant, who has acted in a little bit of everything. Her face is instantly recognizable, as it somehow manages to simultaneously strike a perfect balance between wonderfully wholesome and delightfully wicked. Her acting prowess follows a similar suit, allowing her to float seamlessly between genres without much effort. She has gifted audiences with iconic line readings like "Sometimes I doubt your commitment to Sparkle Motion!" in the cult hit "Donnie Darko." Her resume reads like a movie reviewer's dream, with roles in groundbreaking films like "To Wong Foo," "Speed," "Little Miss Sunshine," and "No Country For Old Men," among countless others.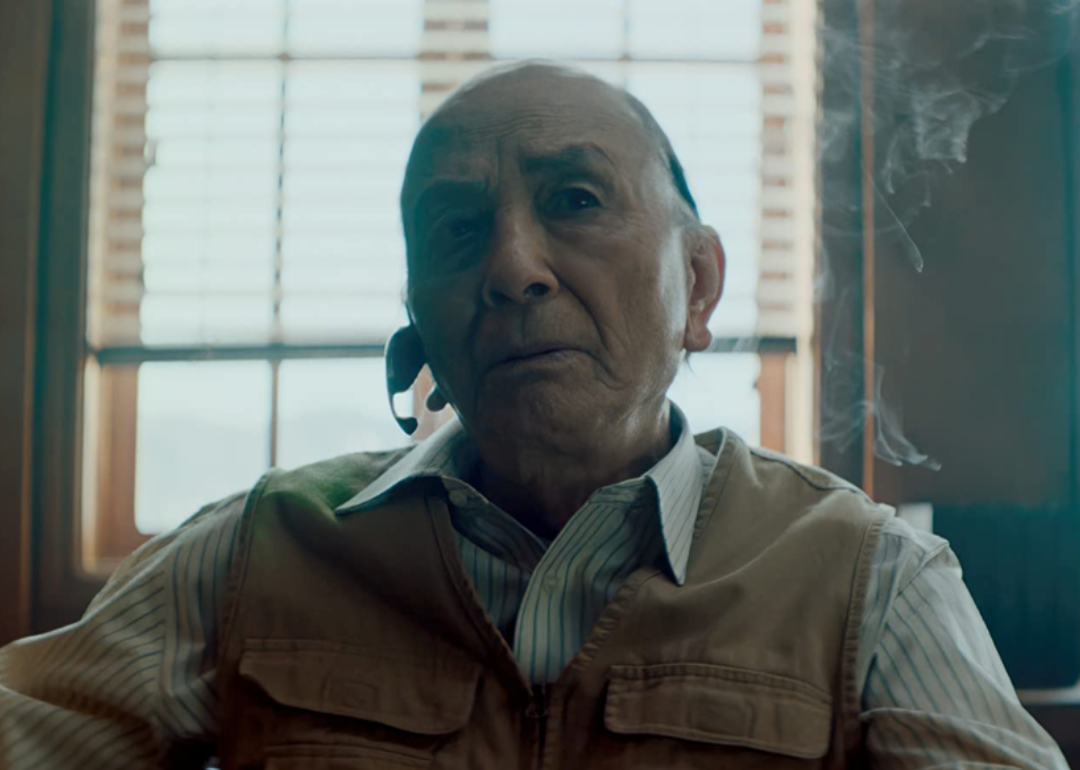 A24
James Hong
James Hong's acting career has lasted longer than some of Hollywood's biggest stars have been alive, and for good reason. This prolific actor has been performing on stage and screen since 1954. Nearly 70 years of acting credits mean a laundry list of roles so vast that it would require its own article to summarize—but with highlights including "Big Trouble in Little China," "Airplane!," "Blade Runner," and the Best Picture Oscar-winning "Everything Everywhere All at Once." On top of his acting credits, his voice acting credits are just as extensive, with roles in "Kung Fu Panda" and "Turning Red," among others.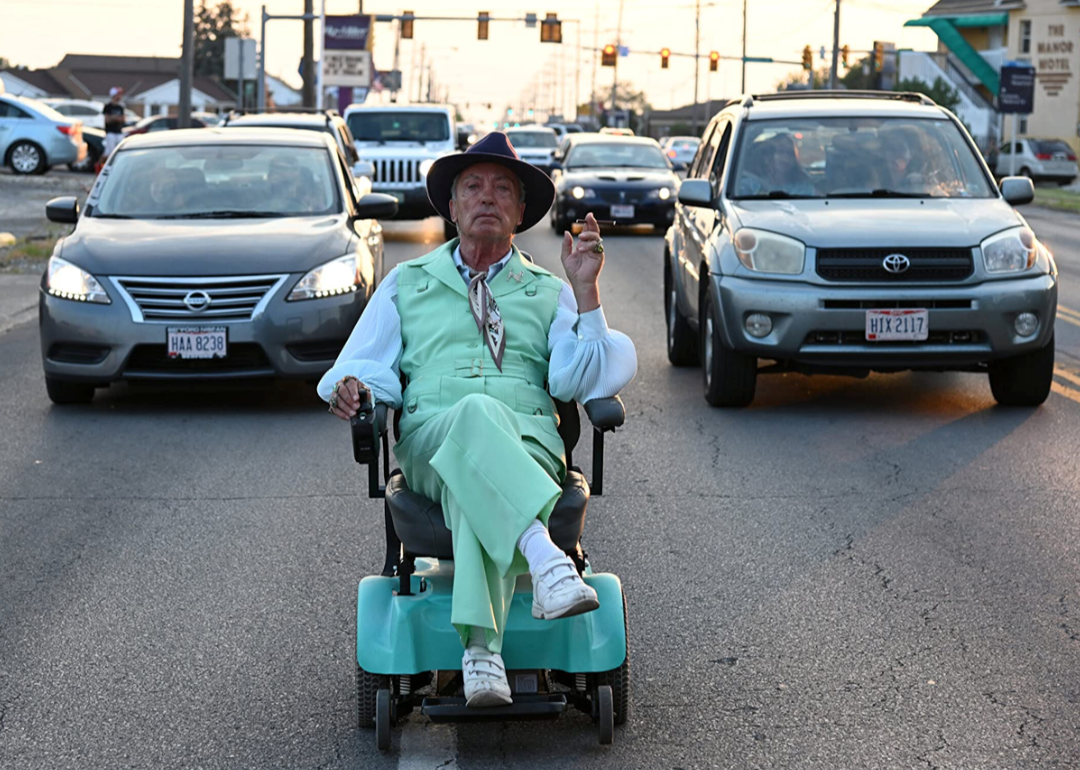 Magnolia Pictures
Udo Kier
Udo Kier has a face you can't possibly forget, though his name may often escape you. His severe facial structure, piercing eyes, and delightfully thick accent have often led to his casting as a villain, monster, or sleaze. He was the oddly human vampire in "Blood for Dracula," Dr. Frank Mandel in "Suspiria," and Hans in "My Own Private Idaho." While he's spent much of his life in film, many of his roles have also made their way onto the small screen through various television shows, animated series, and video game voice-acting roles.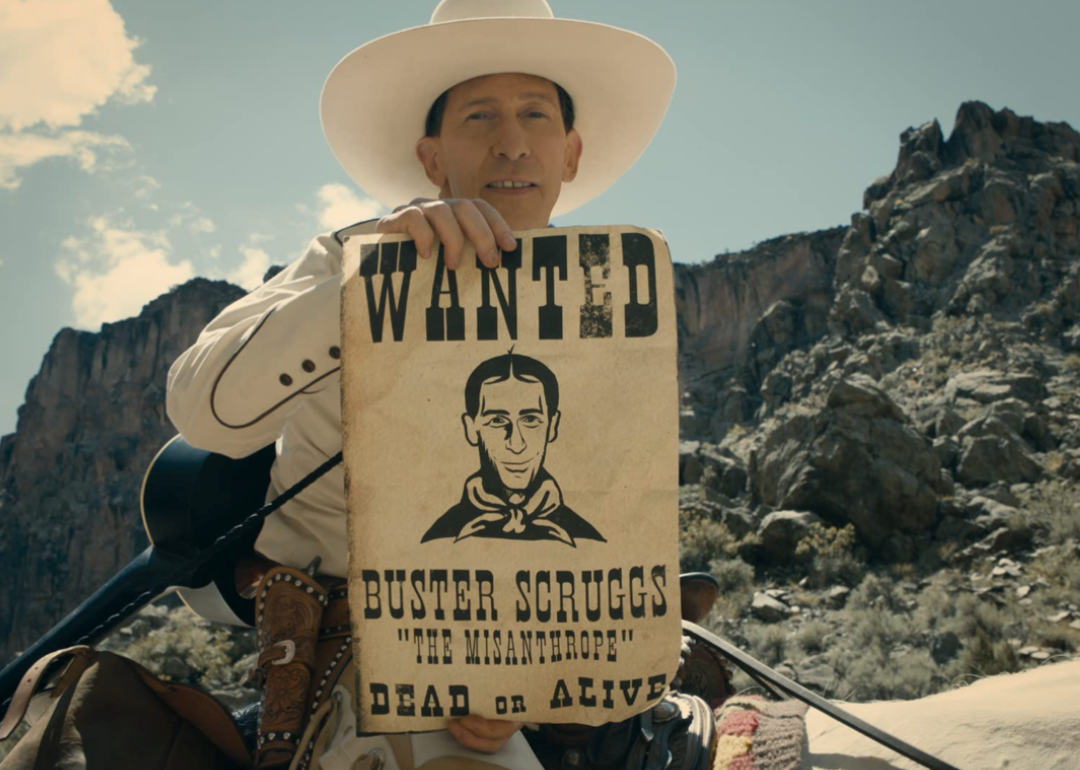 Annapurna Pictures
Tim Blake Nelson
Tim Blake Nelson is a man of constant sorrow, or at least he was in one of his most infamous and well-loved roles as Delmar O'Donnell in "O Brother, Where Art Thou?" His affable nature, country charm, and Barney Fife-like naivete have served Nelson well throughout his career. He is often cast in roles that allow his natural geniality to shine along with his acting chops. On top of his role in "O Brother," he has made notable appearances in films such as "The Ballad of Buster Scruggs," "Lincoln," and "Nightmare Alley."
You may also like: Clint Eastwood: The life story you may not know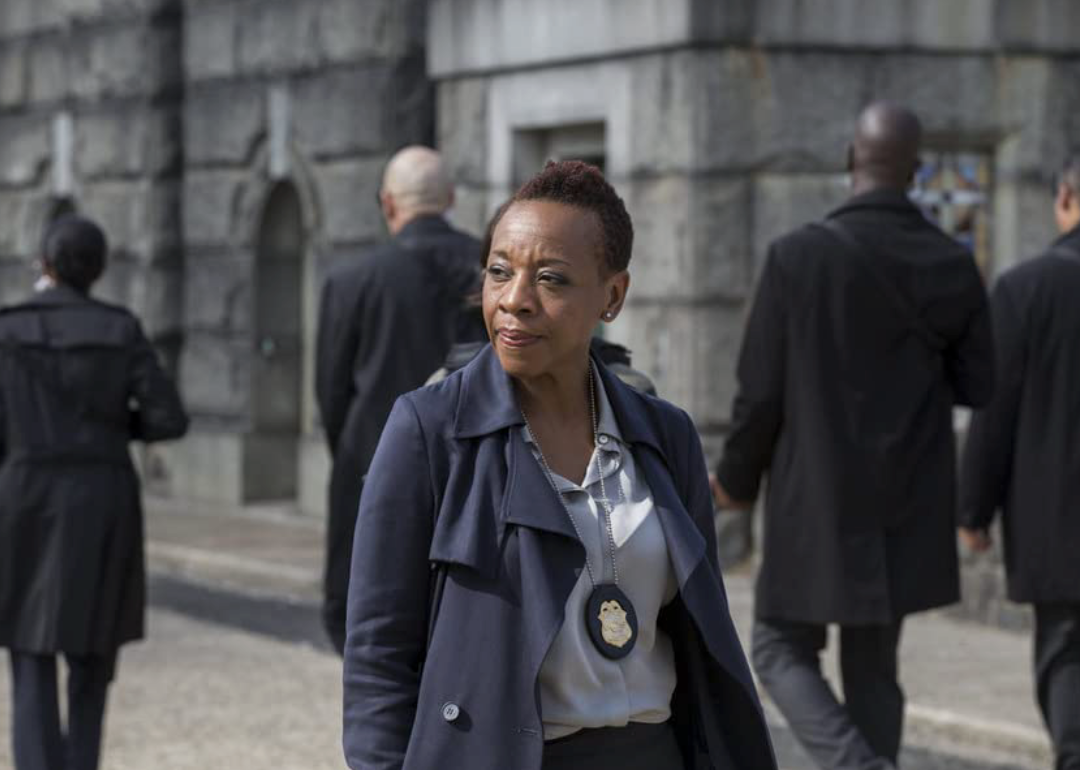 NBC Universal Media
Marianne Jean-Baptiste
Marianne Jean-Baptiste is a talented Brit who has played a variety of roles over a career that has spanned decades and genres. From her first major role as Hortense in the critically acclaimed "Secrets and Lies" (which landed her an Oscar nomination) to Dr. Miriam Kent in the highly underrated psychological thriller "The Cell," or as Chief Karen Dean in the 2014 reboot of "Robocop," Jean-Bapstiste takes roles that place her at the forefront of badassery. Whether purposefully or unintentionally, her resume reads as if she carefully curated a lifetime of roles that place Black women in a position of power and authority—an unfortunate rarity in Hollywood.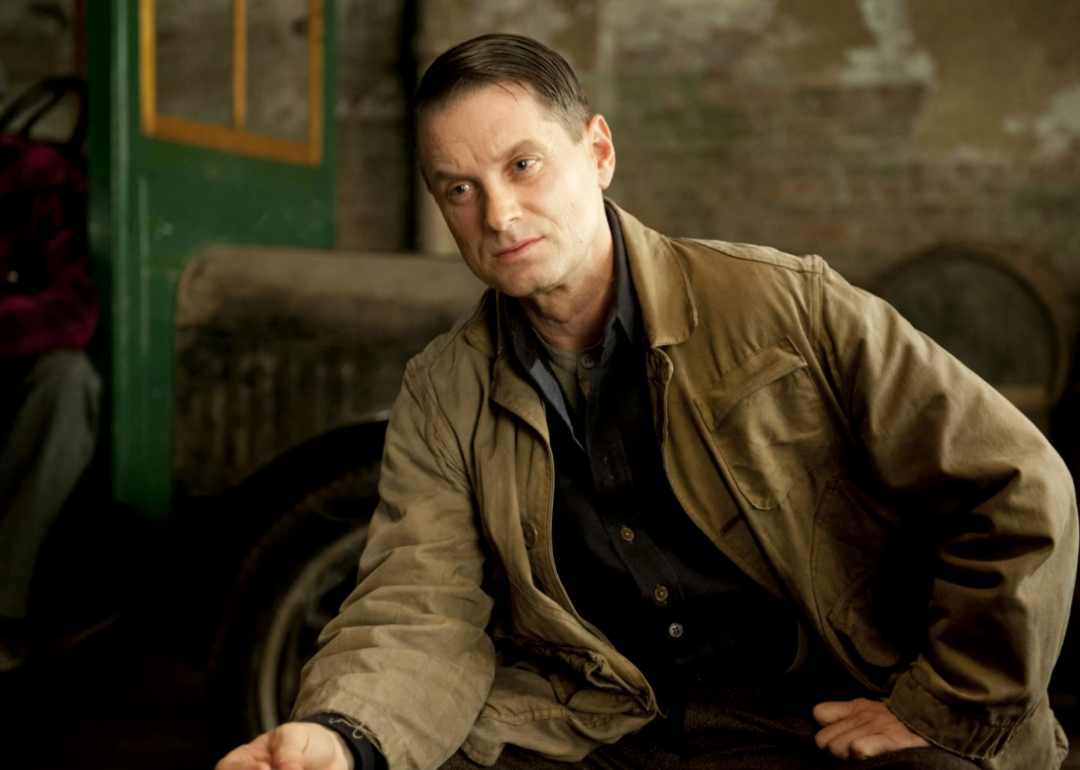 HBO
Shea Whigham
Shea Wigham is one of those actors who can play anyone—and pretty much has. He's got the ability to fluctuate between a gruff ne'er-do-well and straight-laced officer of the law. Sprinkled throughout his resume are roles he's played alongside some of the most respected actors of our time, such as Robert DeNiro, Sean Penn, Steve Buscemi, and Anthony Hopkins. And he's managed to somehow shine in their company. While you may recognize him from his film work in movies such as "Joker," "The Wolf of Wall Street," and "Lords of Dogtown," he has also held a long-standing role on HBO's award-winning series "Boardwalk Empire."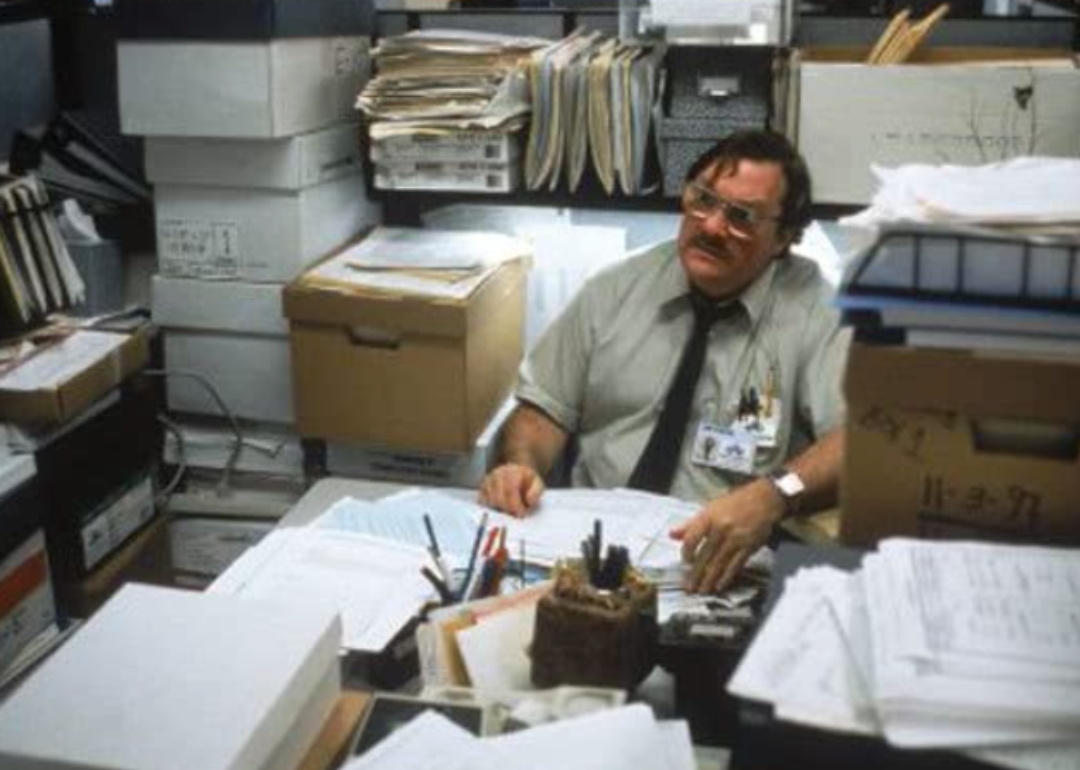 Twentieth Century Fox
Stephen Root
When it comes to Stephen Root, one thing is for sure: Don't steal his stapler. While Root has played countless roles and made lasting impressions on millions of viewers throughout his career, there is no role he is as well known for as the silent-but-deadly office minion Milton in "Office Space." He's done it all—film, TV, and voice acting galore. In each realm, he has managed to capture cult-like followings of fans for his roles. Audiences may have seen him in more recent films such as "Trumbo," "Get Out," and "The Tragedy of Macbeth."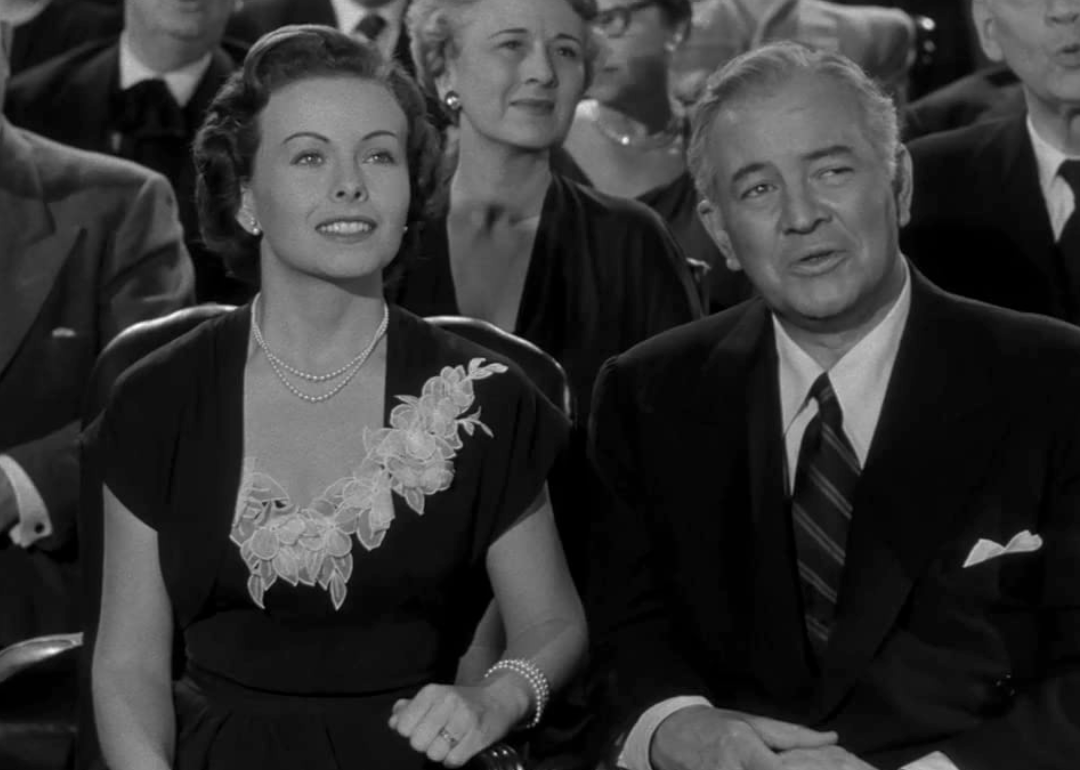 Twentieth Century Fox
Bess Flowers
Bess Flowers is known throughout Hollywood as the "Queen of the Hollywood extras" with a resume that lists over 1,000 roles between the silent films of the 1920s through to the 1960s. Considering she was born in the late 1800s, the fact that her name is still listed as part of the legacy of Hollywood and is remembered to this day speaks to how prolific her career was. Her success is especially notable for a time when many silent film actors struggled to make the transition to the "talkies" that came afterward.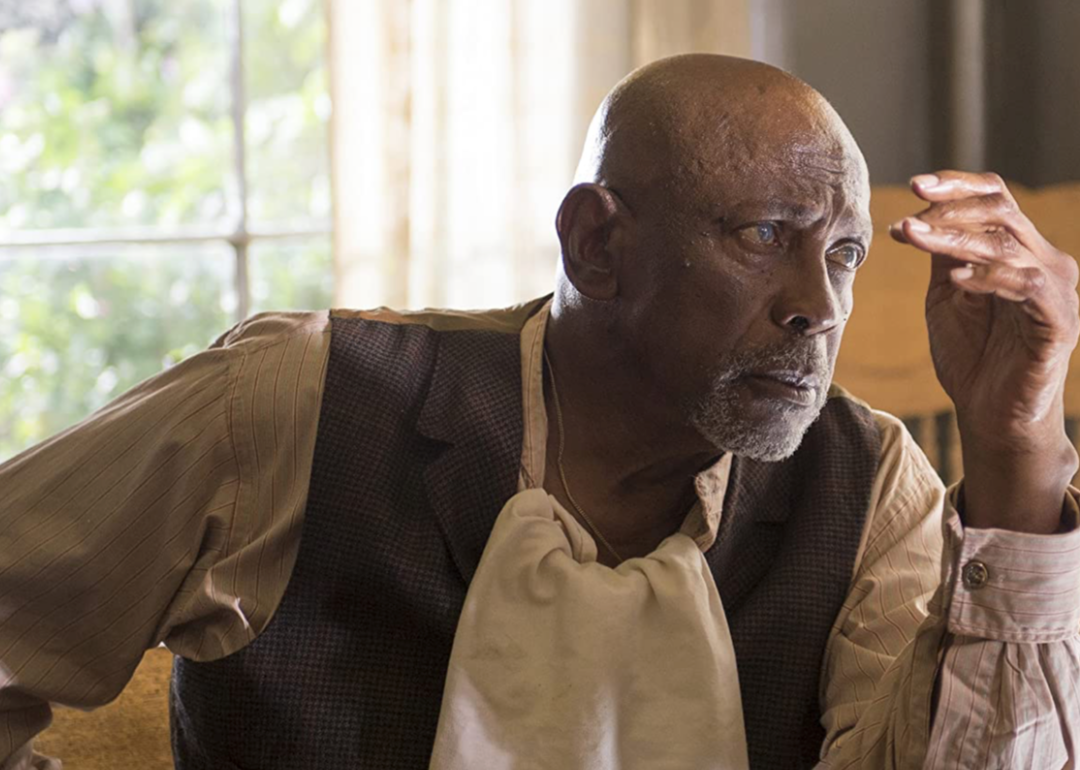 HBO
Louis Gossett Jr.
There are few actors more respected and beloved as Lou Gossett Jr. He is a powerhouse with a gentle touch that manages to somehow make you feel comforted the minute he walks on screen. With infamous roles as Fiddler in "Roots," Bouchard in "Jaws 3-D," and his Oscar-winning turn as Sergeant Foley in "An Officer and a Gentleman," Gossett has left an indelible mark on Hollywood history. Aside from his Oscar win, he's been nominated for eight Emmys, three Golden Globes, and six NAACP Image Awards over the course of his career. There's little reason to not know Louis Gossett Jr.'s name by now—write it down!
You may also like: Popular child stars from the year you were born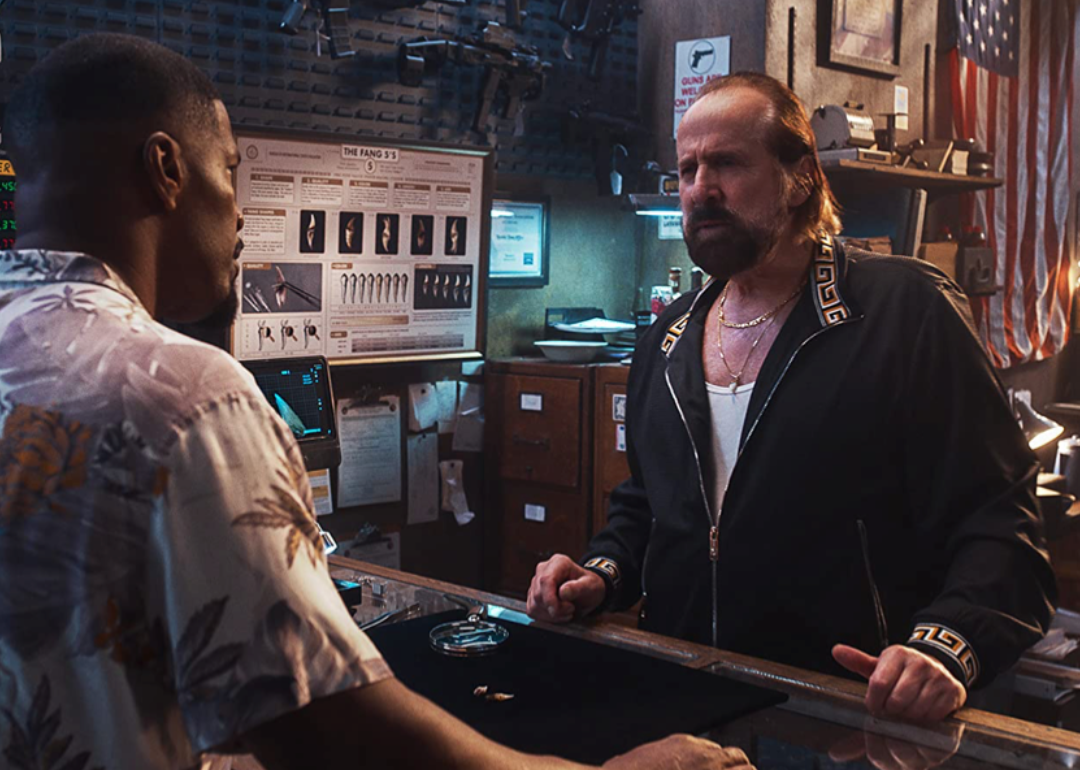 Impossible Dream Entertainment
Peter Stormare
There is something indescribably lovable about Peter Stormare. Like another actor on the list, he has battled meteoric disaster in "Armageddon." With roles ranging from films like "Fargo" to "Constantine," he's had quite the career going back to the late 1970s—and he's done it all with a goofy grin, a wonderful smile, and a playful demeanor that makes him endearing and enduring to audiences. While he started his career in his homeland of Sweden and continues to film there to this day, he lives in Los Angeles and often finds his way onto watch lists.
Amazon Studios
Margo Martindale
A performer whose name is practically synonymous with character actor (thanks to her role in the animated series "BoJack Horseman"), the esteemed Margo Martindale has played countless memorable roles that have ranged across the Hollywood spectrum. Her first big-screen role was Donna in the Tom Cruise-led blockbuster "Days of Thunder." She found herself alongside Cruise again a few years later as Nina Huff in "The Firm." You can also see her in "Dead Man Walking," "Practical Magic," "The Hours," "August: Osage County," and more.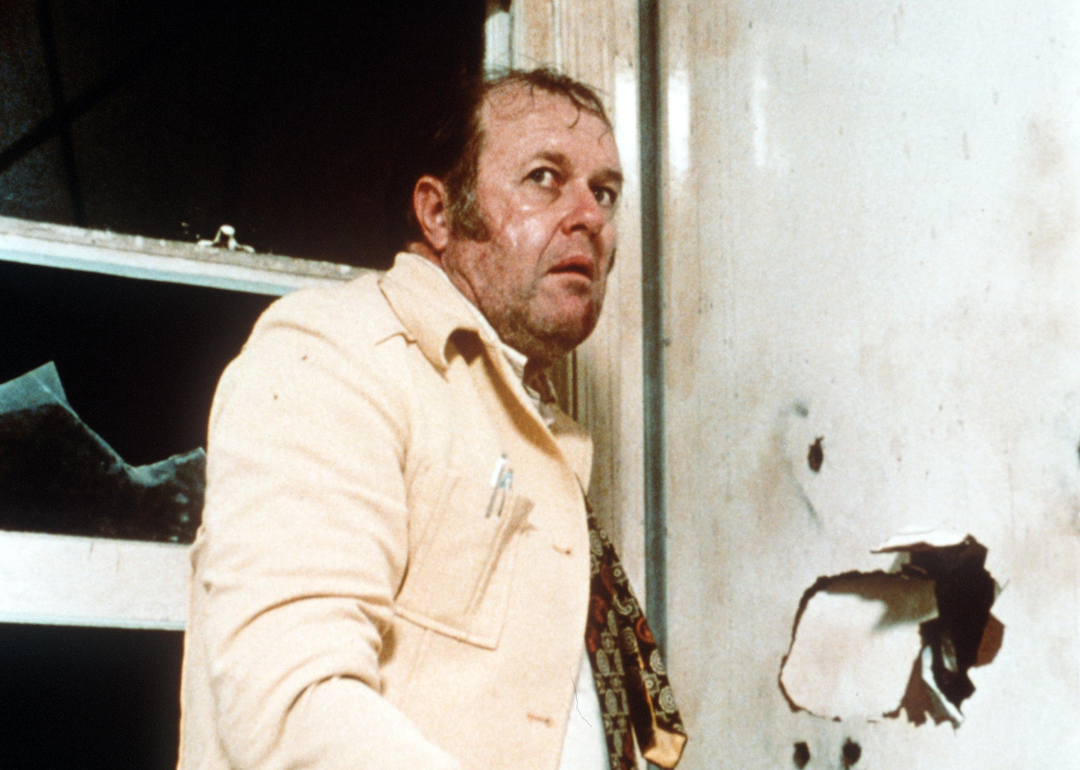 Getty Images
M. Emmet Walsh
Despite being from New York, M. Emmet Walsh is the quintessential Southern gentleman—or at least he often plays one on the silver screen. You've seen him play an overly drunk doctor in "A Time to Kill" and a double-crossing detective in "Blood Simple." Somewhere in between, he's found himself in madcap comedies such as "The Jerk." Born in 1935, Walsh shows no signs of stopping, with IMDb credits as recent as 2023.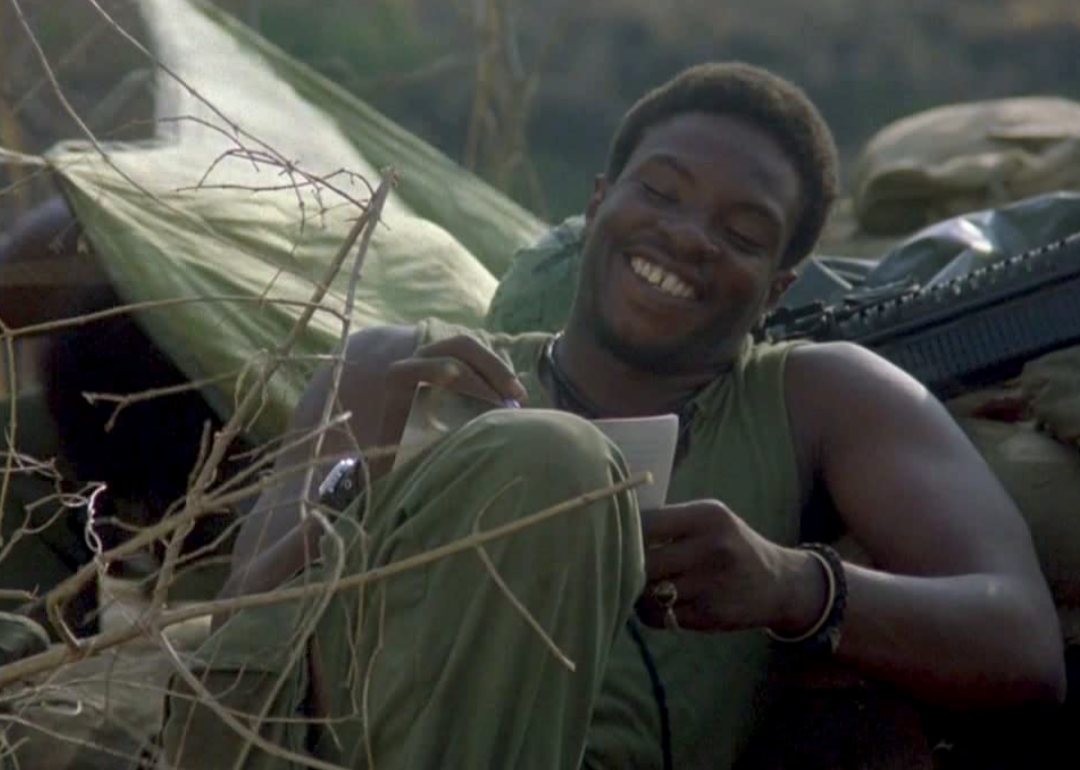 Hemdale
Keith David
Between a Tony nomination and three Emmy wins, there is no shortage of accolades in Keith David's career, as he has been nominated for multiple awards over the course of his career. He's made lasting impressions through his roles in "Platoon," playing Mary's dad in "There's Something About Mary," and as the voice of Todd McFarlane's "Spawn." He is also the third person on this list who played a role in the movie "Armageddon."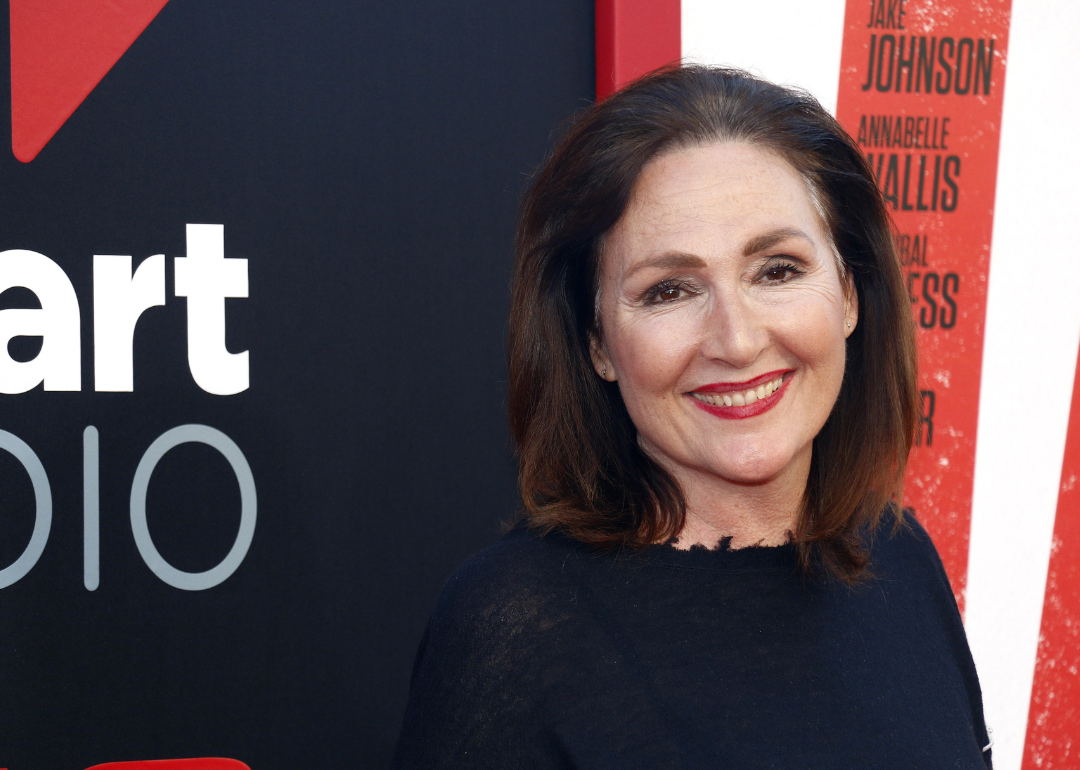 Tinseltown // Shutterstock
Nora Dunn
Nora Dunn is hands down one funny lady. Her roles are laugh-out-loud funny because of nearly every line, every facial expression, and every exaggerated reaction that Dunn is famous for. Her big break came on "Saturday Night Live," but she's acted in a wide range of films from "Pineapple Express" and "Southland Tales" to "Zoolander" and "Bulworth." While comedy is her forte, there appears to be nothing she can't do.
You may also like: The richest rock stars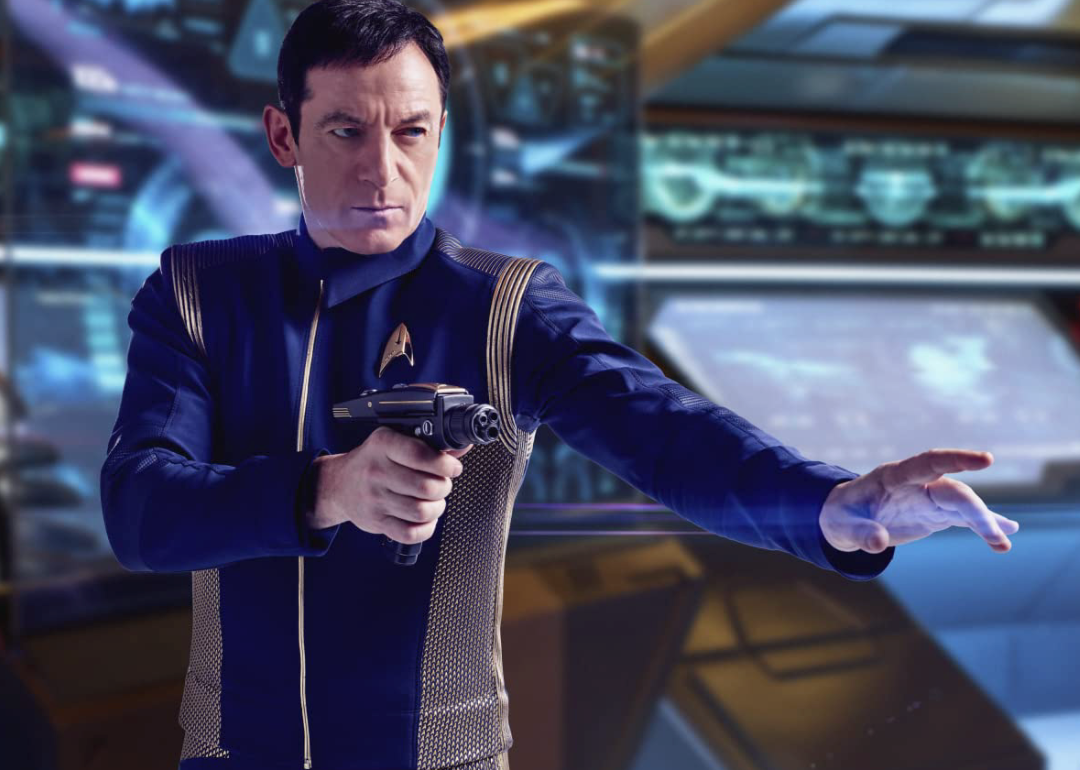 CBS Television Studios
Jason Isaacs
Jason Isaacs is the actor you always had a crush on but never knew his name. He's the one with that voice that makes you melt and a talent that makes you swoon. Isaacs is a mixture of rugged and sensitive, and his roles seem to follow suit. In the "Harry Potter" series, he played the awful Lucius Malfoy, which certainly made him a household face. But his credits also include a mishmash of action dramas, such as "The Patriot" and "Black Hawk Down." More recently, Isaacs received critical acclaim for his performance in the school-shooting drama "Mass."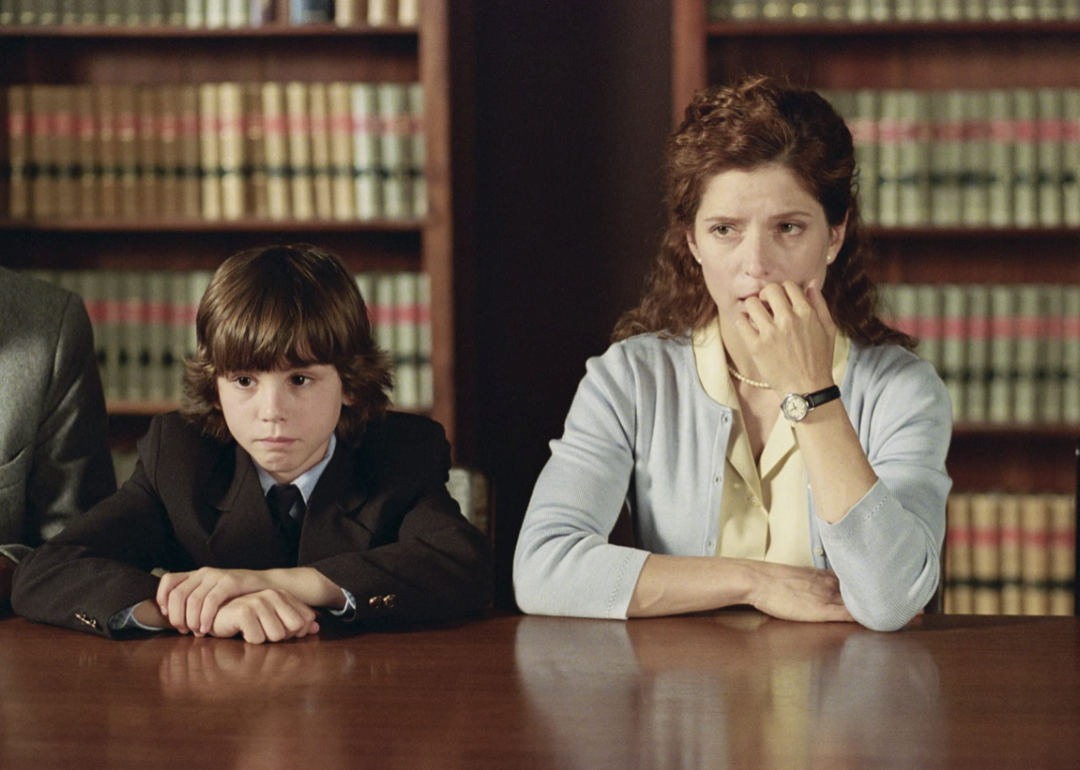 New Line Cinema
Melora Walters
Melora Walters has a resume that would make most actors green with envy. Her scratchy voice and somehow unique yet nondescript looks landed her roles that include "Magnolia" with Tom Cruise, "Dead Poets Society" with the late Robin Williams, and "Ed Wood" with Johnny Depp. While her roles weren't always the biggest, they always seemed to leave a mark on watchers. More recently, Walters had a recurring role in the Hulu comedy series "PEN15."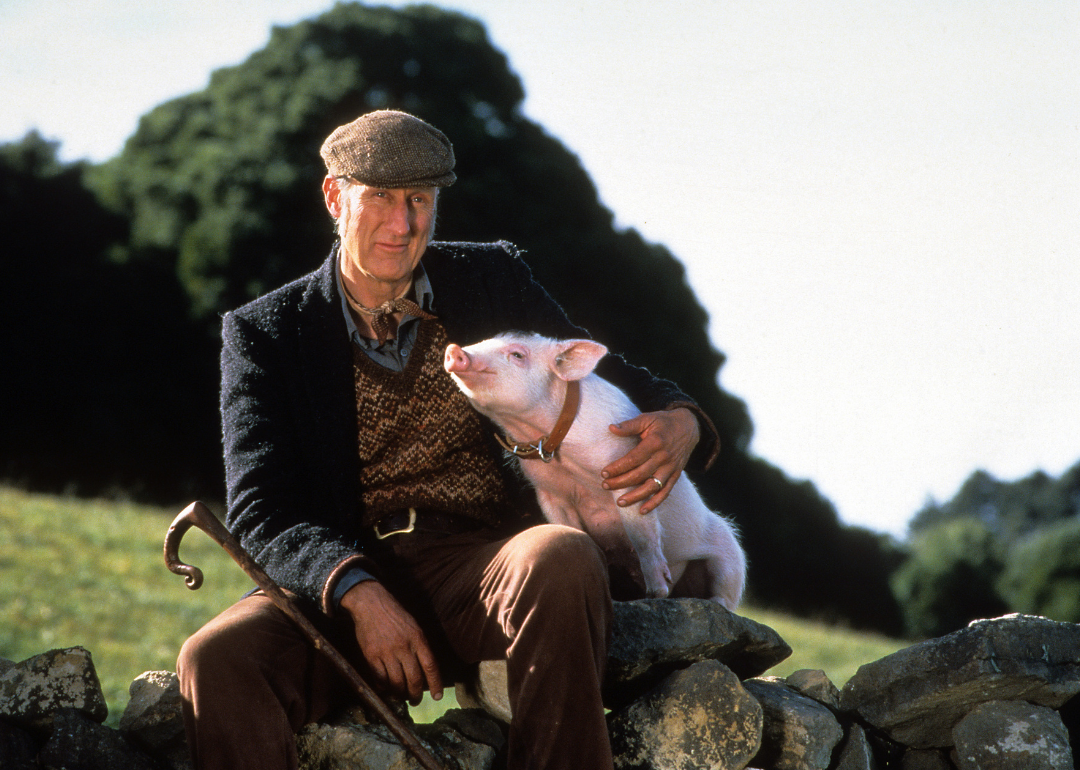 Universal // Getty Images
James Cromwell
Another Oscar nominee on this list (for his role in "Babe"), James Cromwell is cut from an impressive cloth. He has a commanding presence and voice, and the roles he chooses to play command respect. He's had roles in a variety of films that have left watchers feeling polarized, with equal parts admiration for his acting and loathing for his character. His role as General Campbell in "The General's Daughter" earned him a ranking on the "dads we would never want" list, and his role as Warden Hal Moores in "The Green Mile" left us in a deep heartache. Whatever role he plays, there is no denying his talent.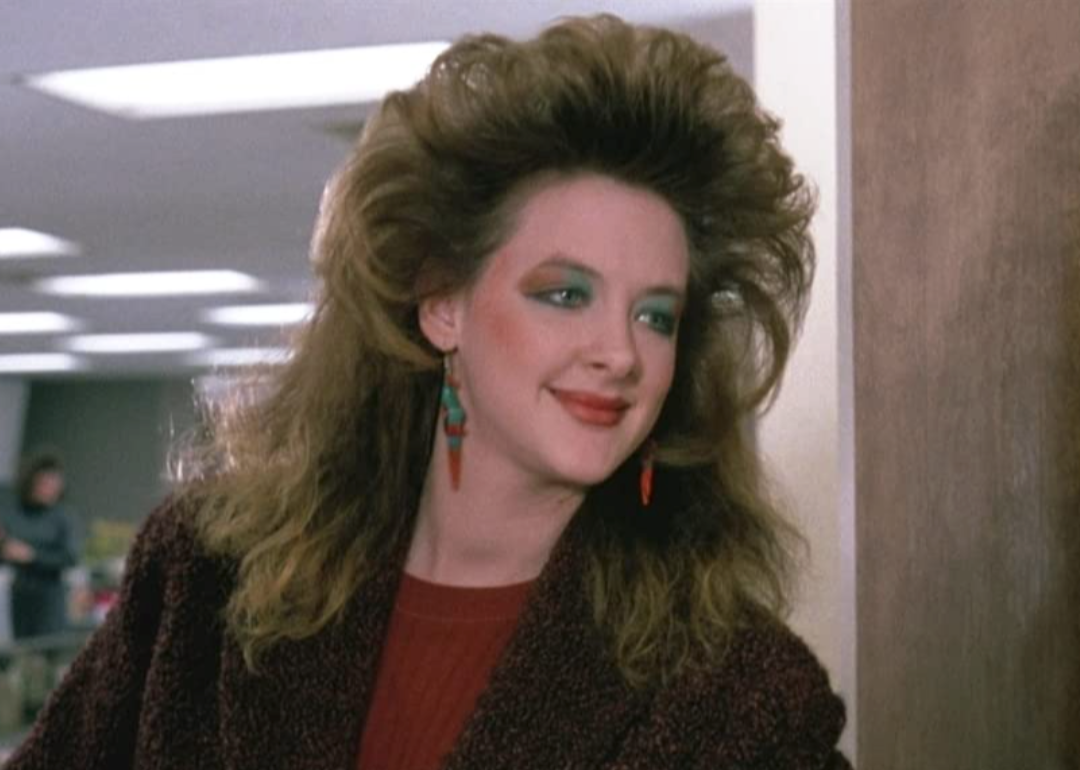 Twentieth Century Fox
Joan Cusack
One of the most recognizable names on this list is Joan Cusack. While her name may seem more than familiar to you (yes, she's John Cusack's sister and acted with him in "Grosse Pointe Blank"), her career is all her own. She was Cyn in "Working Girl," a film that broke proverbial ground in the women's movement of the '80s as a comedic glimpse into gender inequality in the workplace. She was also the wonderfully whimsical Emily Montgomery alongside Kevin Kline in the film "In & Out" and has lent her recognizable voice to animated films like the "Toy Story" movies. Her most beloved roles come from the early to mid-'90s, but her career has spanned over 40 years.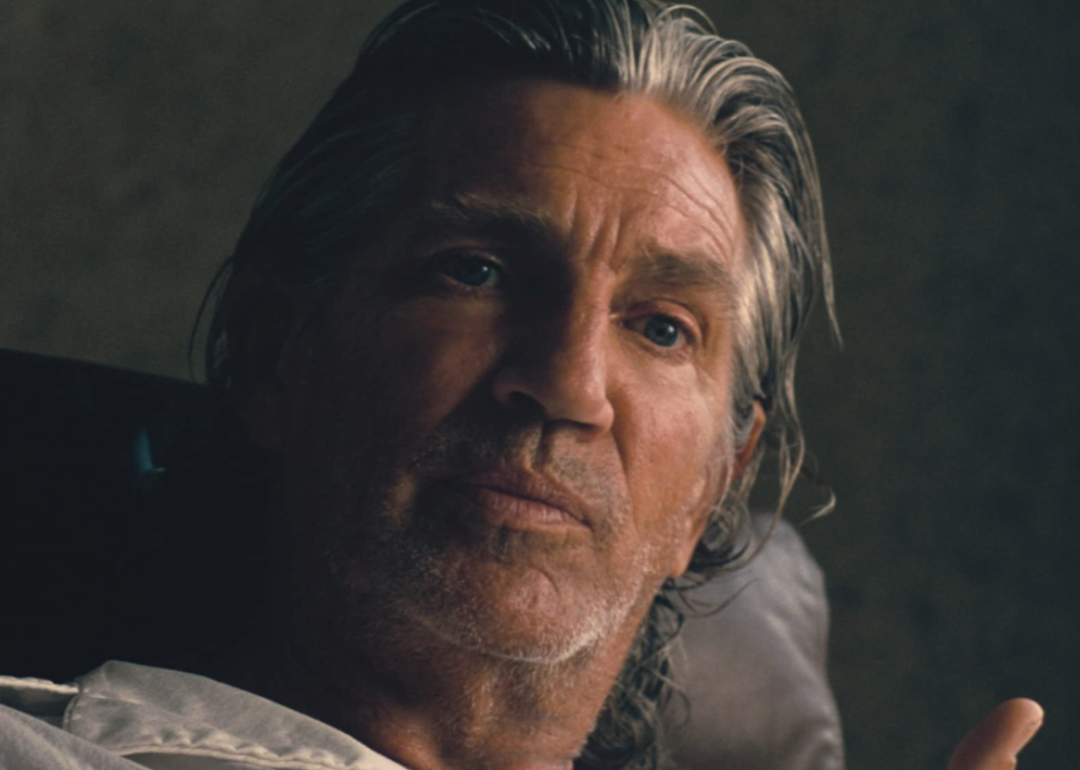 Warner Bros.
Eric Roberts
Another famous sibling who has managed to carve a path all his own is Eric Roberts. While his sister Julia Roberts may be the bigger household name of the two, Eric has still managed to sidestep the possible shadow that can be cast when you have a famous family. Having been nominated for an Oscar for his role in "Runaway Train," Roberts has found himself in critically acclaimed movies, such as "The Dark Knight" with Christian Bale and the late Heath Ledger and "Inherent Vice" with Joaquin Phoenix.
You may also like: Bette Davis: The life story you may not know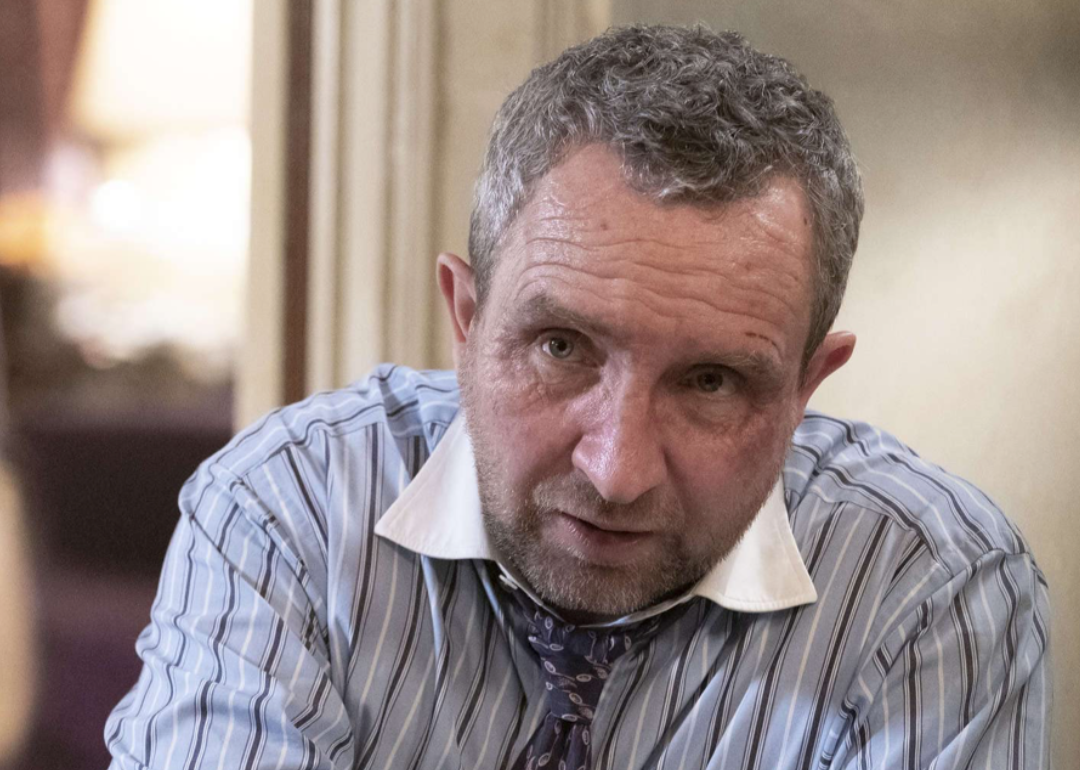 David Hollander Productions
Eddie Marsan
Eddie Marsan is a character actor whose roles are just as unique as he is. You may remember him from his role as Reverend John in "21 Grams," but he made a lasting impression on viewers as Scott in the 2008 indie hit "Happy-Go-Lucky." With quite a few of his roles coming from his hometown of London, his talent (and his name) is a bit more well-known on the other side of the pond. Considering his film acting career started a little under 30 years ago, however, his accomplishments are all the more impressive. His acting skills have landed him roles alongside directors such as Michael Mann and Martin Scorsese.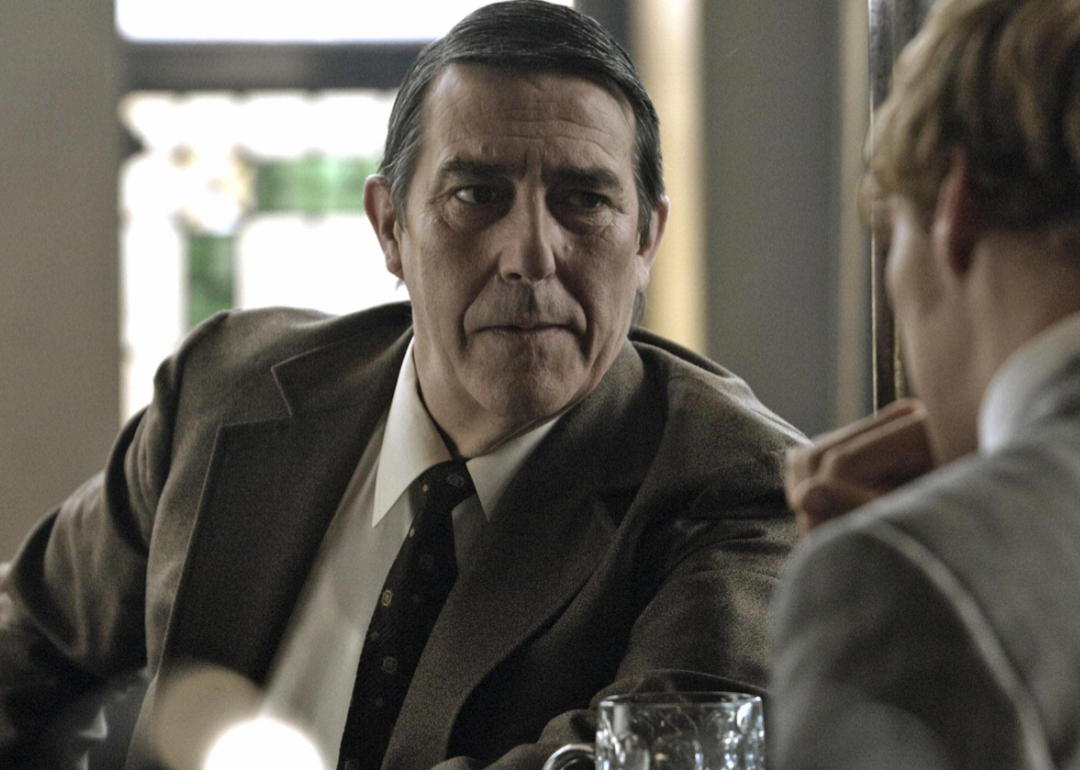 Focus Features
Ciarán Hinds
Ciarán Hinds is a stellar actor from Belfast who was recently nominated for an Oscar, fittingly, for his role in the film "Belfast." Hinds' stellar career has spanned over the course of 40 years, in which time he has found himself in films such as "Harry Potter and the Deathly Hallows: Part 2" as Aberforth Dumbledore and "Tinker Tailor Soldier Spy" as Roy Bland. With equal parts severe, serious, and surprisingly sensitive, Hinds can evoke complex emotions in viewers by causing them to question how they should or shouldn't feel about his roles.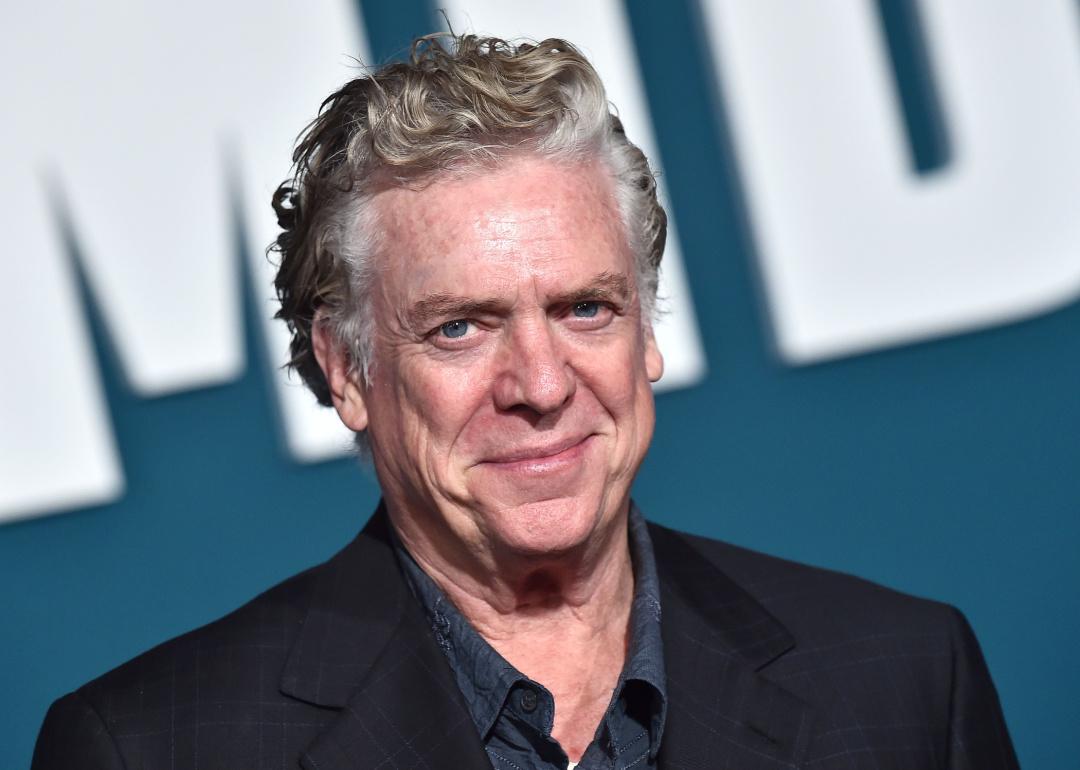 DFree // Shutterstock
Christopher McDonald
When it comes to versatility, there's no one on this list that might surprise you more than Christopher McDonald—and his resume reflects it. He has had beloved roles in comedic gems like "Happy Gilmore." He's also played a terrifyingly cheerful motivational speaker in Darren Aronofsky's haunting "Requiem for a Dream," and the serious but silly Jack Barry in "Quiz Show." There is no shortage of greatness in McDonald's wide range of film and TV choices over his career, and he continues to rack up credits with each passing year.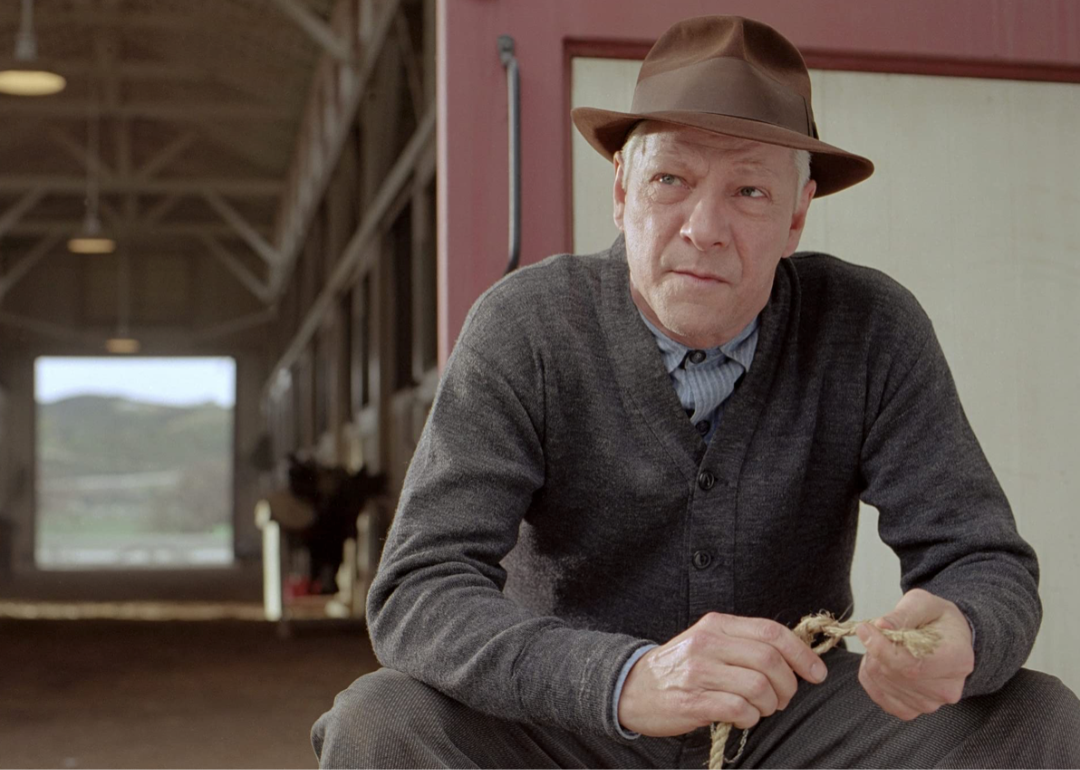 Universal Pictures
Chris Cooper
Chris Cooper is an Oscar-winning actor for his role as John Laroche in "Adaptation.," but he has been nominated for numerous awards over the course of his career. You've seen Cooper's face in at least one of your favorite movies; it's almost guaranteed. With roles in "American Beauty," "August: Osage County," "Capote," "The Bourne Identity," and "Seabiscuit," the list is practically endless. In 2019, Cooper was featured in two-Oscar nominated films: "Little Women" directed by Greta Gerwig and "A Beautiful Day in the Neighborhood" directed by Marielle Heller.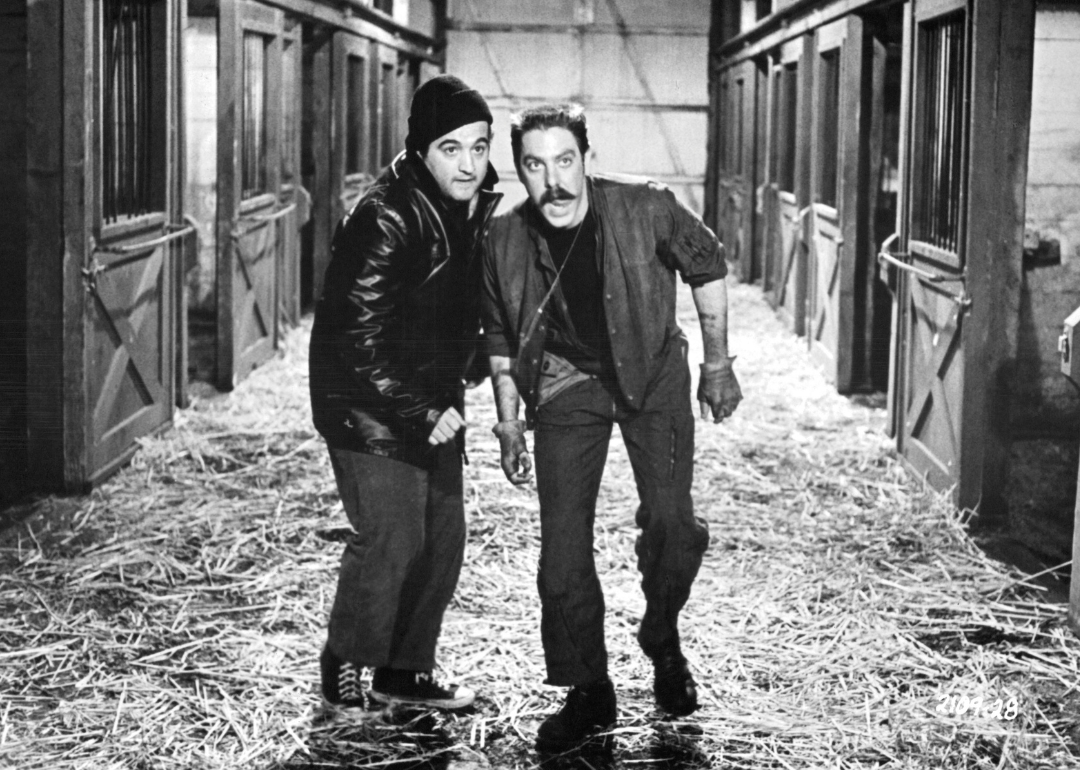 Michael Ochs Archives // Getty Images
Bruce McGill
Bruce McGill is lovable, likable, and altogether enjoyable to watch on screen—which explains why he has had such a long and varied career in show business. One of his first film acting roles came in the landmark film and now cult-classic "National Lampoon's Animal House." It was the film that springboarded his career, and he's been acting ever since. McGill continually chooses roles that stretch his acting chops in every direction, from seriousness alongside Al Pacino in "The Insider" to cheesy action goodness with Jean-Claude Van Damme in "Timecop." He's also won awards for his roles in the short film "Waiting Game" and with the ensemble cast of Steven Spielberg's "Lincoln."
You may also like: 100 actors who served in the military