Mexican fare ranks with Italian and Chinese as Americans' top-three favorite global cuisines, according to the National Restaurant Association. Mexican flavors and ingredients have permeated all corners of American cuisine, infusing vibrant and varied tastes into Americans' daily diet. But while tacos and enchiladas may seem commonplace in America now, that wasn't always the case.
[TRENDING: Is it illegal in Florida to back into a parking space? | Trust Index: Do COVID booster shots make you more susceptible to the virus? | Become a News 6 Insider (it's free!)]
To be sure, Americans have been influenced by the flavors of our neighbor to the south for hundreds of years. But it wasn't until refugees from southern and central Mexico brought their culinary traditions north to the U.S. during the Mexican Revolution that dishes like tacos found their way into the mainstream. An increasingly global culture (and a growing number of Mexican fast-food mainstays and high-end restaurants) have cemented Mexican food's beloved role in U.S. cuisine. Which begs the question: Where does one go for the best Mexican food in Orlando?
To find out, Stacker turned to Tripadvisor to compile a list of the highest-rated Mexican restaurants in Orlando. Tripadvisor rankings factor in the average rating and number of reviews. Some restaurants on the list may have recently closed. Keep reading to see if your favorite spot made the list.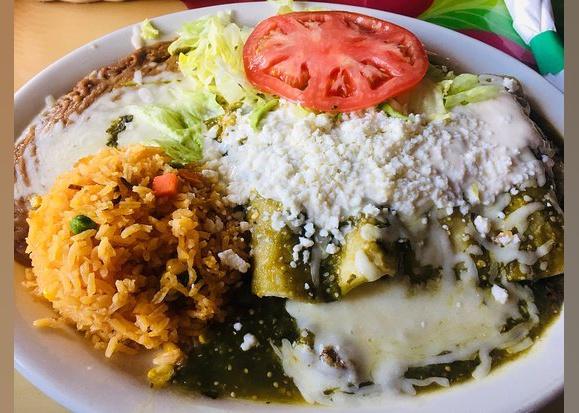 Tripadvisor
#30. El Tenampa
- Rating: 4.5 / 5 (66 reviews)
- Detailed ratings: Food (4.5/5), Service (4.5/5), Value (4.5/5)
- Price: $
- Address: S Orange Blossom Trail, Orlando, FL 32837
- Read more on Tripadvisor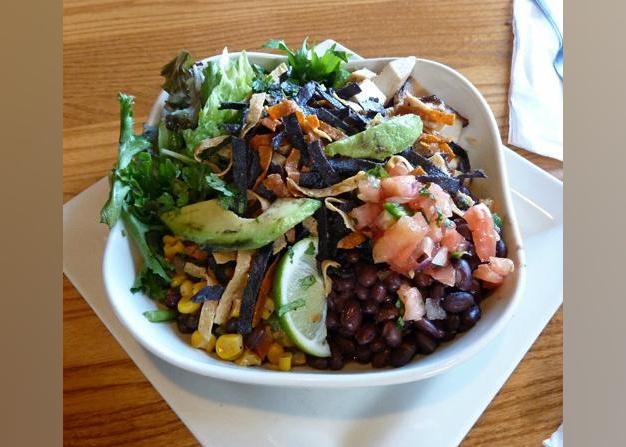 Tripadvisor
#29. Chili's Bar & Grill - S Apopka Vineland Rd
- Rating: 4.0 / 5 (409 reviews)
- Detailed ratings: Food (4.0/5), Service (4.0/5), Value (4.0/5), Atmosphere (3.5/5)
- Price: $$ - $$$
- Address: 12172 S Apopka Vineland Rd, Orlando, FL 32836-6801
- Read more on Tripadvisor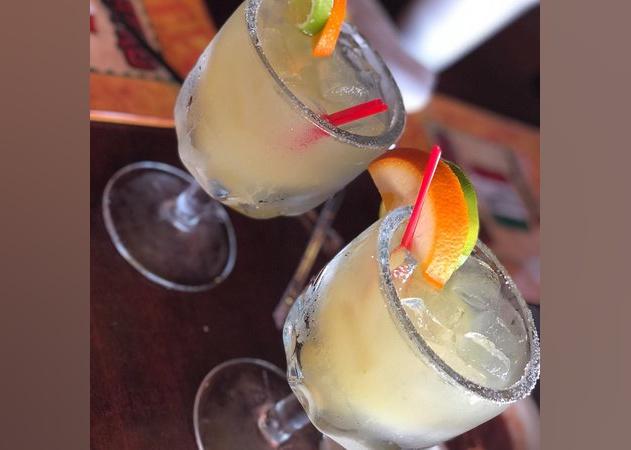 Tripadvisor
#28. El Potro Mexican Restaurant
- Rating: 4.5 / 5 (150 reviews)
- Detailed ratings: Food (4.5/5), Service (4.5/5), Value (4.5/5), Atmosphere (4.0/5)
- Price: $$ - $$$
- Address: 4666 S Kirkman Rd, Orlando, FL 32811-2833
- Read more on Tripadvisor
Check out the Florida Foodie podcast. You can find every episode in the media player below: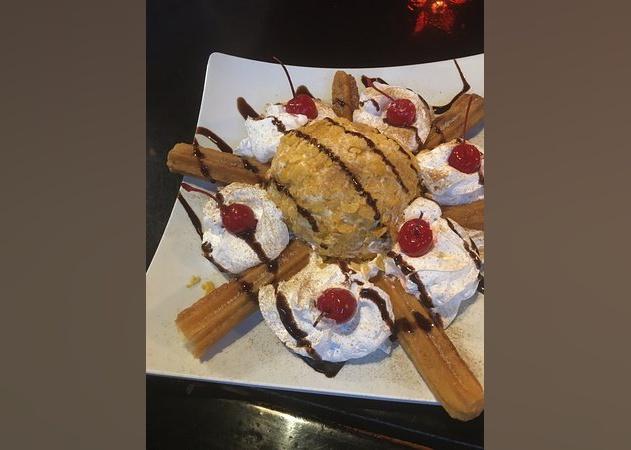 Tripadvisor
#27. Avocado Mexican Grill
- Rating: 4.0 / 5 (275 reviews)
- Detailed ratings: Food (4.0/5), Service (4.0/5), Value (4.0/5)
- Price: $$ - $$$
- Address: 715 Bloom St Suite 130, Celebration, Orlando, FL 34747-4696
- Read more on Tripadvisor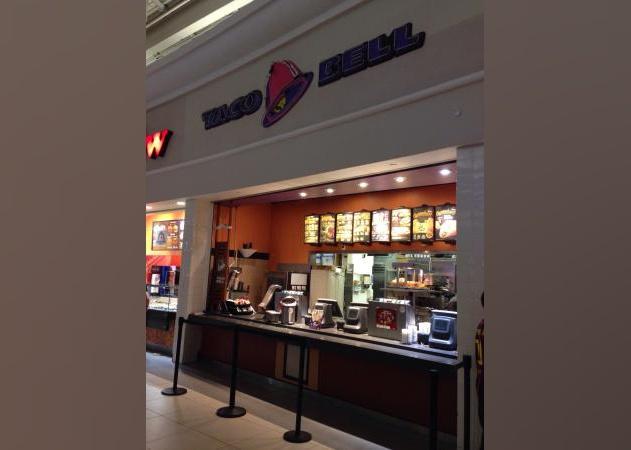 Tripadvisor
#26. Taco Bell
- Rating: 4.0 / 5 (223 reviews)
- Detailed ratings: Food (4.0/5), Service (4.0/5), Value (4.0/5), Atmosphere (3.5/5)
- Price: $
- Address: 8200 Vineland Ave, Orlando, FL 32821-6811
- Read more on Tripadvisor
You may also like: Metros sending the most people to Orlando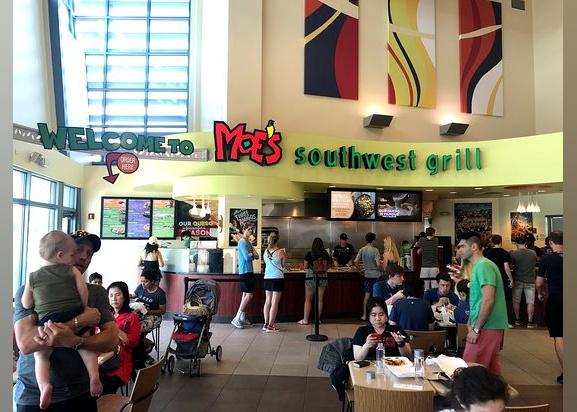 Tripadvisor
#25. Moe's Southwest Grill
- Rating: 4.0 / 5 (180 reviews)
- Detailed ratings: Food (4.0/5), Service (4.0/5), Value (4.0/5), Atmosphere (4.0/5)
- Price: $
- Address: 100 Universal Studios Plaza Universal CityWalk, Orlando, FL 32819
- Read more on Tripadvisor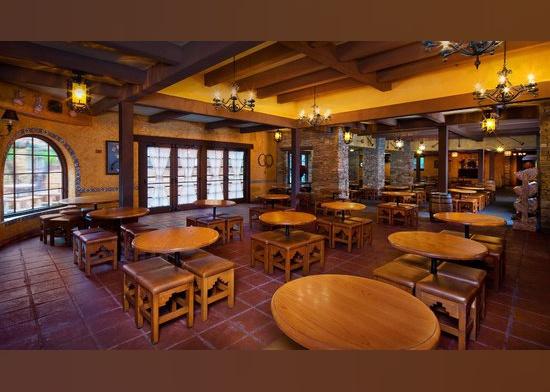 Tripadvisor
#24. Pecos Bill Tall Tale Inn and Cafe
- Rating: 4.0 / 5 (1,579 reviews)
- Detailed ratings: Food (3.5/5), Service (3.5/5), Value (3.5/5), Atmosphere (3.5/5)
- Price: $
- Address: 1180 Seven Seas Dr. Suite B, Orlando, FL 32836
- Read more on Tripadvisor
Tripadvisor
#23. Chuy's
- Rating: 4.0 / 5 (199 reviews)
- Detailed ratings: Food (4.0/5), Service (4.0/5), Value (4.0/5)
- Price: $$ - $$$
- Address: 6688 S Semoran Blvd, Orlando, FL 32822-3242
- Read more on Tripadvisor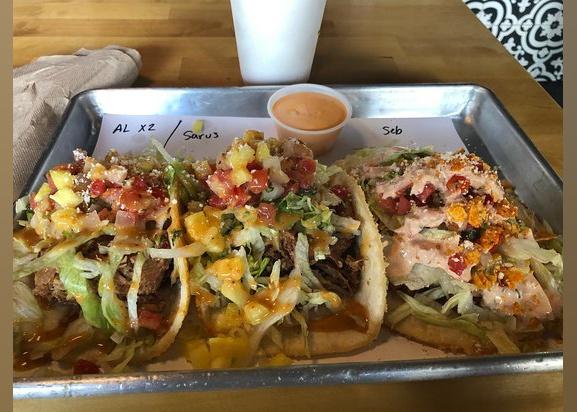 Tripadvisor
#22. Tin & Taco
- Rating: 4.5 / 5 (83 reviews)
- Detailed ratings: Food (4.5/5), Service (4.5/5), Value (4.0/5)
- Price: $
- Address: 40 W Washington St, Orlando, FL 32801-2341
- Read more on Tripadvisor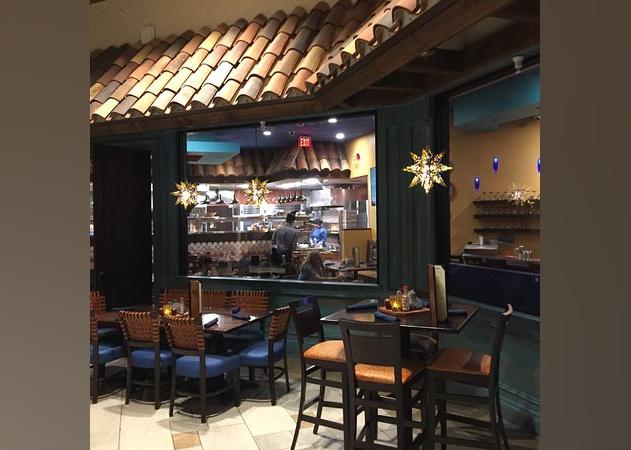 Tripadvisor
#21. Mi Casa Tequila Taqueria
- Rating: 4.0 / 5 (223 reviews)
- Detailed ratings: Food (4.0/5), Service (4.5/5), Value (3.5/5), Atmosphere (3.5/5)
- Price: $$ - $$$
- Address: 9939 Universal Blvd, Orlando, FL 32819-8701
- Read more on Tripadvisor
You may also like: Lowest-paying jobs in Orlando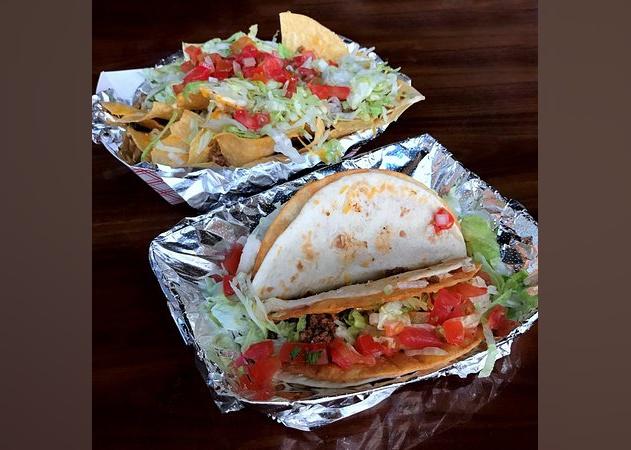 Tripadvisor
#20. Gringos Locos Downtown
- Rating: 4.5 / 5 (153 reviews)
- Detailed ratings: Food (4.5/5), Service (4.0/5), Value (4.5/5), Atmosphere (4.0/5)
- Price: $
- Address: 20 E Washington St, Orlando, FL 32801-2311
- Read more on Tripadvisor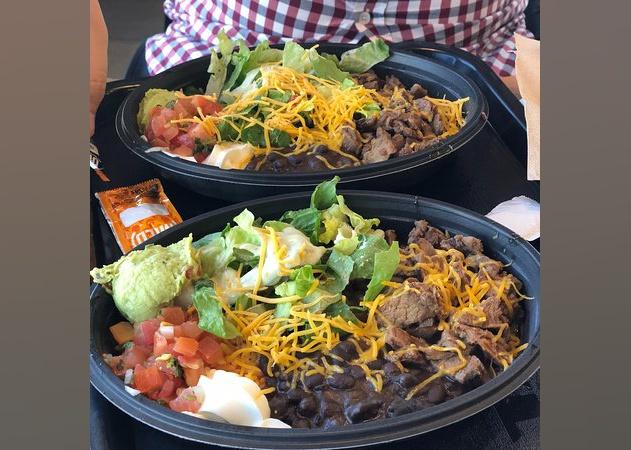 Tripadvisor
#19. Taco Bell
- Rating: 4.0 / 5 (309 reviews)
- Detailed ratings: Food (4.0/5), Service (3.5/5), Value (4.5/5), Atmosphere (3.5/5)
- Price: $
- Address: 5109 International Dr., Orlando, FL 32819
- Read more on Tripadvisor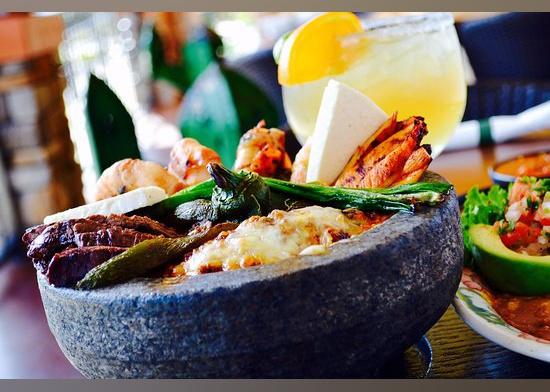 Tripadvisor
#18. Azteca D'Oro
- Rating: 4.5 / 5 (297 reviews)
- Detailed ratings: Food (4.5/5), Service (4.5/5), Value (4.0/5), Atmosphere (4.0/5)
- Price: $$ - $$$
- Address: 12403 Orange Blossom Trail, Orlando, FL 32837
- Read more on Tripadvisor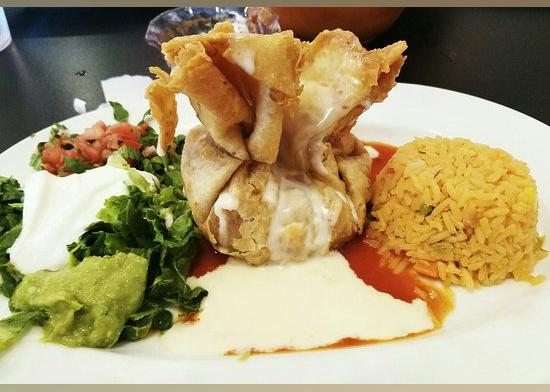 Tripadvisor
#17. Don Julio
- Rating: 4.5 / 5 (190 reviews)
- Detailed ratings: Food (4.5/5), Service (4.5/5), Value (4.0/5)
- Price: $$ - $$$
- Address: 551 S Chickasaw Trl, Orlando, FL 32825-7801
- Read more on Tripadvisor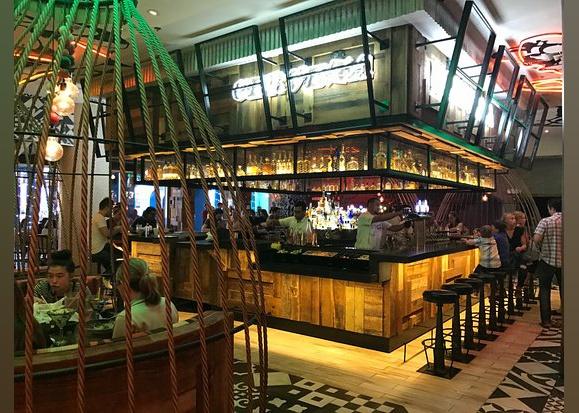 Tripadvisor
#16. Antojitos Authentic Mexican Food
- Rating: 4.0 / 5 (2,327 reviews)
- Detailed ratings: Food (4.0/5), Service (4.0/5), Value (3.5/5), Atmosphere (4.0/5)
- Price: $$ - $$$
- Address: 6000 Universal Blvd Universal CityWalk, Orlando, FL 32819-7640
- Read more on Tripadvisor
You may also like: Highest-rated breakfast restaurants in Orlando, according to Tripadvisor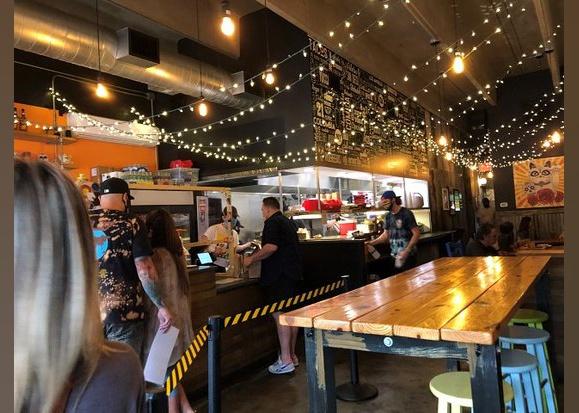 Tripadvisor
#15. Black Rooster Taqueria
- Rating: 4.5 / 5 (96 reviews)
- Detailed ratings: Food (4.5/5), Service (4.5/5), Value (4.0/5)
- Price: $$ - $$$
- Address: 1323 N Mills Ave Fl 32803, Orlando, FL 32803-2542
- Read more on Tripadvisor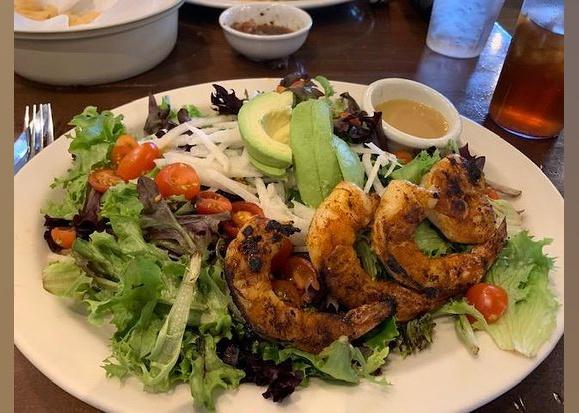 Tripadvisor
#14. Uncle Julios
- Rating: 4.0 / 5 (413 reviews)
- Detailed ratings: Food (4.0/5), Service (4.0/5), Value (4.0/5)
- Price: $$ - $$$
- Address: 8409 International Dr, Orlando, FL 32819-9330
- Read more on Tripadvisor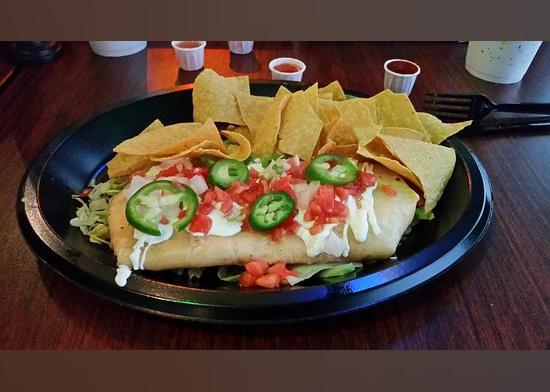 Tripadvisor
#13. Tijuana Flats
- Rating: 4.5 / 5 (176 reviews)
- Detailed ratings: Food (4.5/5), Service (4.5/5), Value (4.5/5), Atmosphere (4.5/5)
- Price: $
- Address: 7560 W Sand Lake Rd at Dr. Phillips Blvd, Orlando, FL 32819-5110
- Read more on Tripadvisor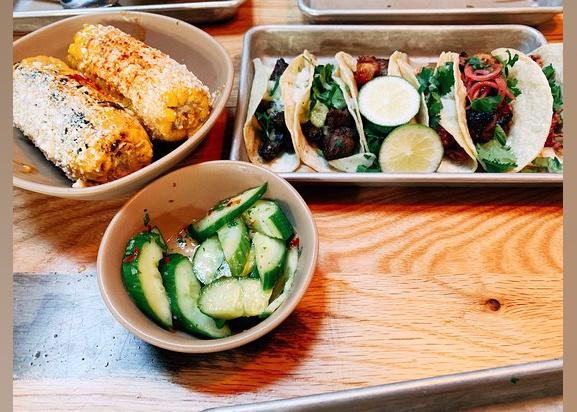 Tripadvisor
#12. Bartaco
- Rating: 4.5 / 5 (174 reviews)
- Detailed ratings: Food (4.5/5), Service (4.5/5), Value (4.0/5)
- Price: $$ - $$$
- Address: 7600 Dr Phillips Blvd Suite 28, Orlando, FL 32819-7231
- Read more on Tripadvisor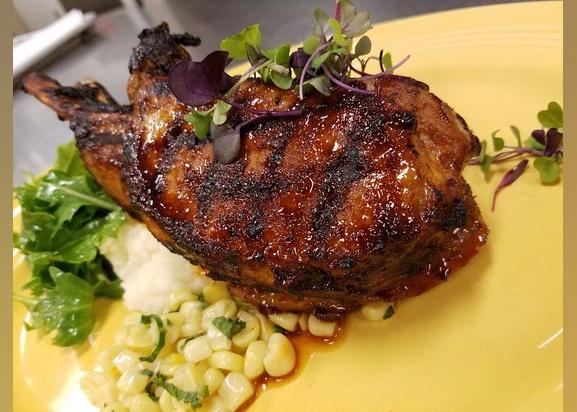 Tripadvisor
#11. Maya Grill
- Rating: 4.0 / 5 (651 reviews)
- Detailed ratings: Food (4.0/5), Service (4.0/5), Value (3.5/5), Atmosphere (4.0/5)
- Price: $$ - $$$
- Address: 1000 West Buena Vista Drive, Orlando, FL 32830
- Read more on Tripadvisor
You may also like: Highest-rated pizza restaurants in Orlando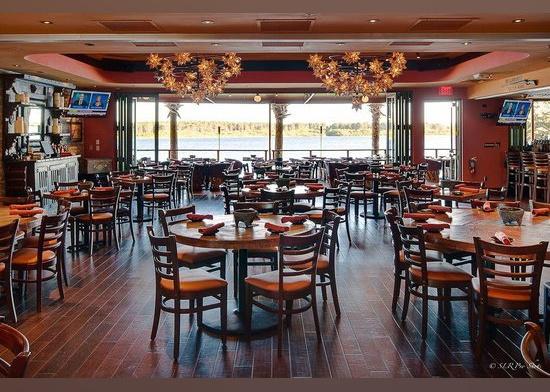 Tripadvisor
#10. Rocco's Tacos and Tequila Bar
- Rating: 4.0 / 5 (1,511 reviews)
- Detailed ratings: Food (4.0/5), Service (4.0/5), Value (3.5/5), Atmosphere (4.0/5)
- Price: $$ - $$$
- Address: 7468 W Sand Lake Rd, Orlando, FL 32819-5108
- Read more on Tripadvisor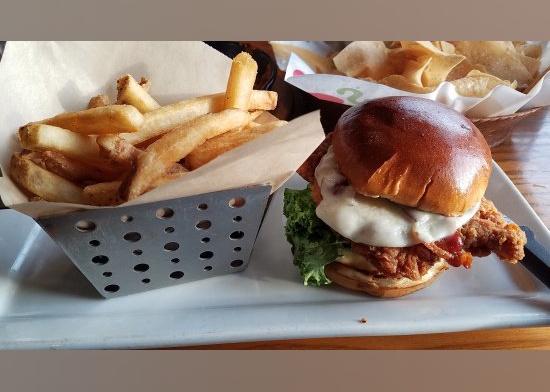 Tripadvisor
#9. Chili's Bar & Grill
- Rating: 4.0 / 5 (1,573 reviews)
- Detailed ratings: Food (4.0/5), Service (4.0/5), Value (4.0/5), Atmosphere (4.0/5)
- Price: $$ - $$$
- Address: 7021 International Dr, Orlando, FL 32819-8221
- Read more on Tripadvisor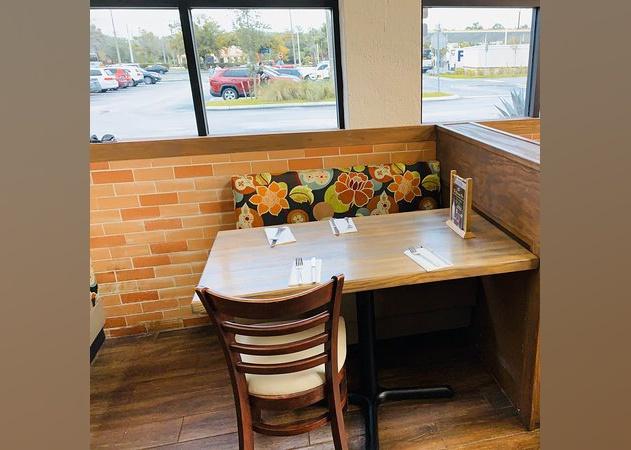 Tripadvisor
#8. El Patron Restaurante Mexicano
- Rating: 4.0 / 5 (828 reviews)
- Detailed ratings: Food (4.0/5), Service (4.0/5), Value (4.0/5), Atmosphere (4.0/5)
- Price: $$ - $$$
- Address: 12167 S Apopka Vineland Rd, Orlando, FL 32836-6802
- Read more on Tripadvisor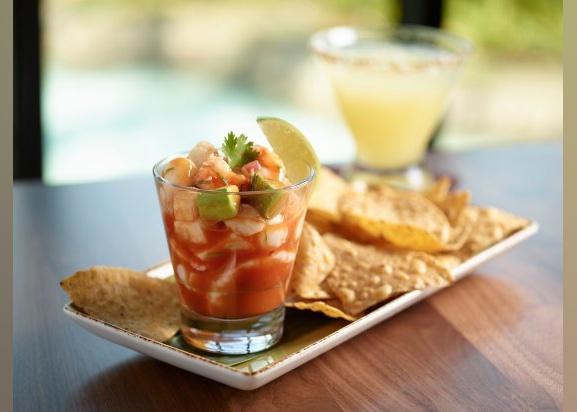 Tripadvisor
#7. Frontera Cocina
- Rating: 4.0 / 5 (975 reviews)
- Detailed ratings: Food (4.0/5), Service (4.5/5), Value (3.5/5)
- Price: $$ - $$$
- Address: 1604 E Buena Vista Dr., Orlando, FL 32830
- Read more on Tripadvisor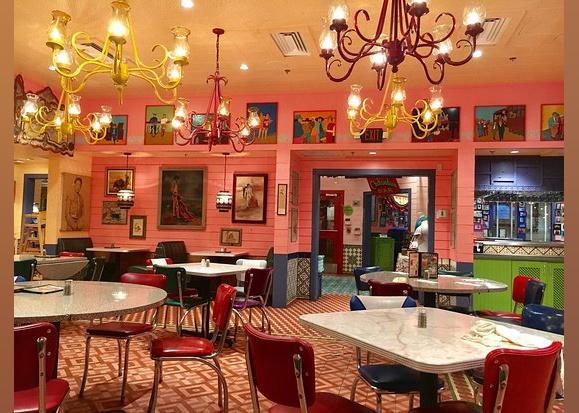 Tripadvisor
#6. Chuy's
- Rating: 4.5 / 5 (1,386 reviews)
- Detailed ratings: Food (4.5/5), Service (4.5/5), Value (4.5/5), Atmosphere (4.5/5)
- Price: $$ - $$$
- Address: 8123 International Dr, Orlando, FL 32819-9305
- Read more on Tripadvisor
You may also like: How gas prices have changed in Orlando in the last week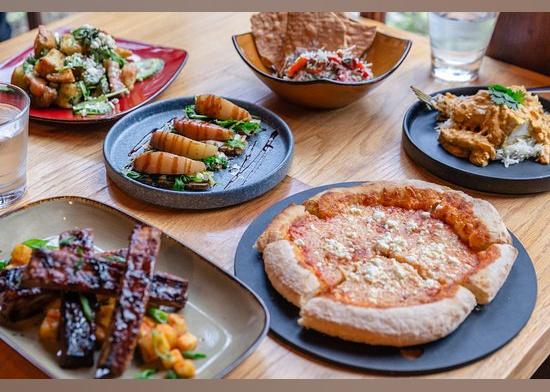 Tripadvisor
#5. Cafe Tu Tu Tango
- Rating: 4.5 / 5 (2,450 reviews)
- Detailed ratings: Food (4.5/5), Service (4.5/5), Value (4.0/5), Atmosphere (4.5/5)
- Price: $$ - $$$
- Address: 8625 International Dr, Orlando, FL 32819-9334
- Read more on Tripadvisor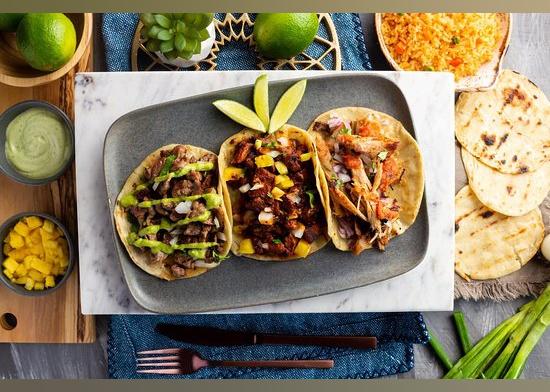 Tripadvisor
#4. Agave Azul Cocina Mexicana - Kirkman
- Rating: 4.5 / 5 (907 reviews)
- Detailed ratings: Food (4.5/5), Service (4.0/5), Value (4.5/5), Atmosphere (4.5/5)
- Price: $$ - $$$
- Address: 4750 S Kirkman Rd, Orlando, FL 32811-3643
- Read more on Tripadvisor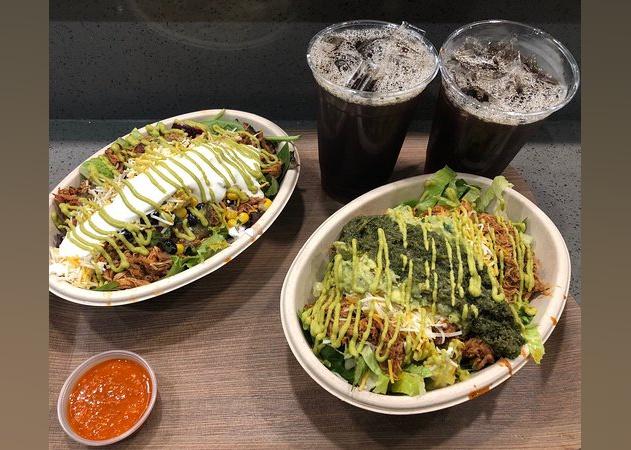 Tripadvisor
#3. The Mexican Camel
- Rating: 5.0 / 5 (79 reviews)
- Detailed ratings: Food (5.0/5), Service (5.0/5), Value (4.5/5)
- Price: $
- Address: 5752 International Dr, Orlando, FL 32819
- Read more on Tripadvisor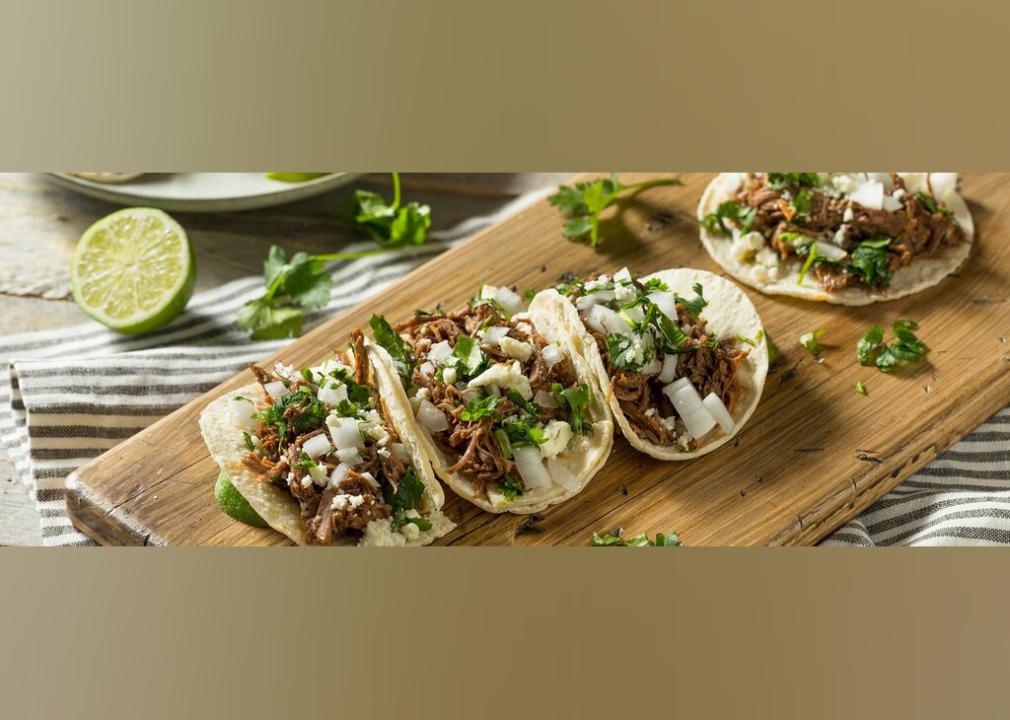 Tripadvisor
#2. Border Grill Fresh-Mex
- Rating: 4.5 / 5 (370 reviews)
- Detailed ratings: Food (4.5/5), Service (4.5/5), Value (4.5/5), Atmosphere (3.5/5)
- Price: $
- Address: 5695A Vineland Rd Cypress Plaza, Orlando, FL 32819-7830
- Read more on Tripadvisor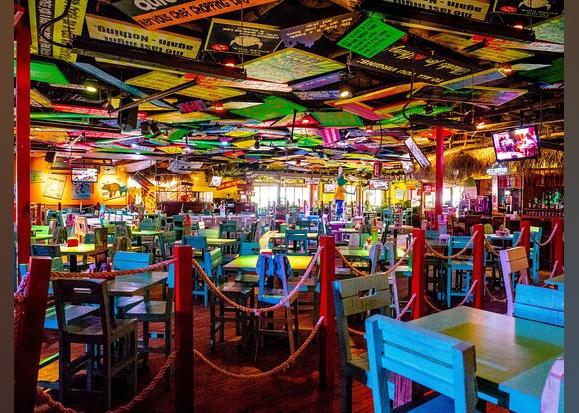 Tripadvisor
#1. Senor Frog's Orlando
- Rating: 4.5 / 5 (3,359 reviews)
- Detailed ratings: Food (3.5/5), Service (4.0/5), Value (3.5/5), Atmosphere (4.0/5)
- Price: $$ - $$$
- Address: 8747 International Dr, Orlando, FL 32819-9360
- Read more on Tripadvisor
You may also like: Highest and lowest paying education jobs in Orlando