People tend to like their beverages a certain way — their cocktails straight up versus on the rocks, their water still versus carbonated, their soda diet versus regular, and their coffee with countless flavors, milk, and other customizations.
Whether it's a creamy iced latte, a foamy cappuccino, or a piping hot cup of black brew, coffee drinkers tend to be exceptionally loyal and consistent. In a survey released in April 2023, the National Coffee Association found 65% of adults had coffee within the last day, but how they took their coffee varied widely.
Check out the Florida Foodie podcast. You can find every episode in the media player below:
In the United States, coffee isn't just a vehicle for caffeine — it's a key part of morning routines, the drink of choice when catching up with an old friend, and a way to prolong a date that's going well. But not all of the 50 states are created equal when it comes to coffee culture. The latest NCA survey found coffee consumption varies by age and region.
Homegrounds compiled a list of 10 facts and statistics about how Americans consume coffee using data from the NCA's Spring 2023 report to get a glimpse at current coffee culture in the U.S.
Find every episode of Florida Foodie on YouTube: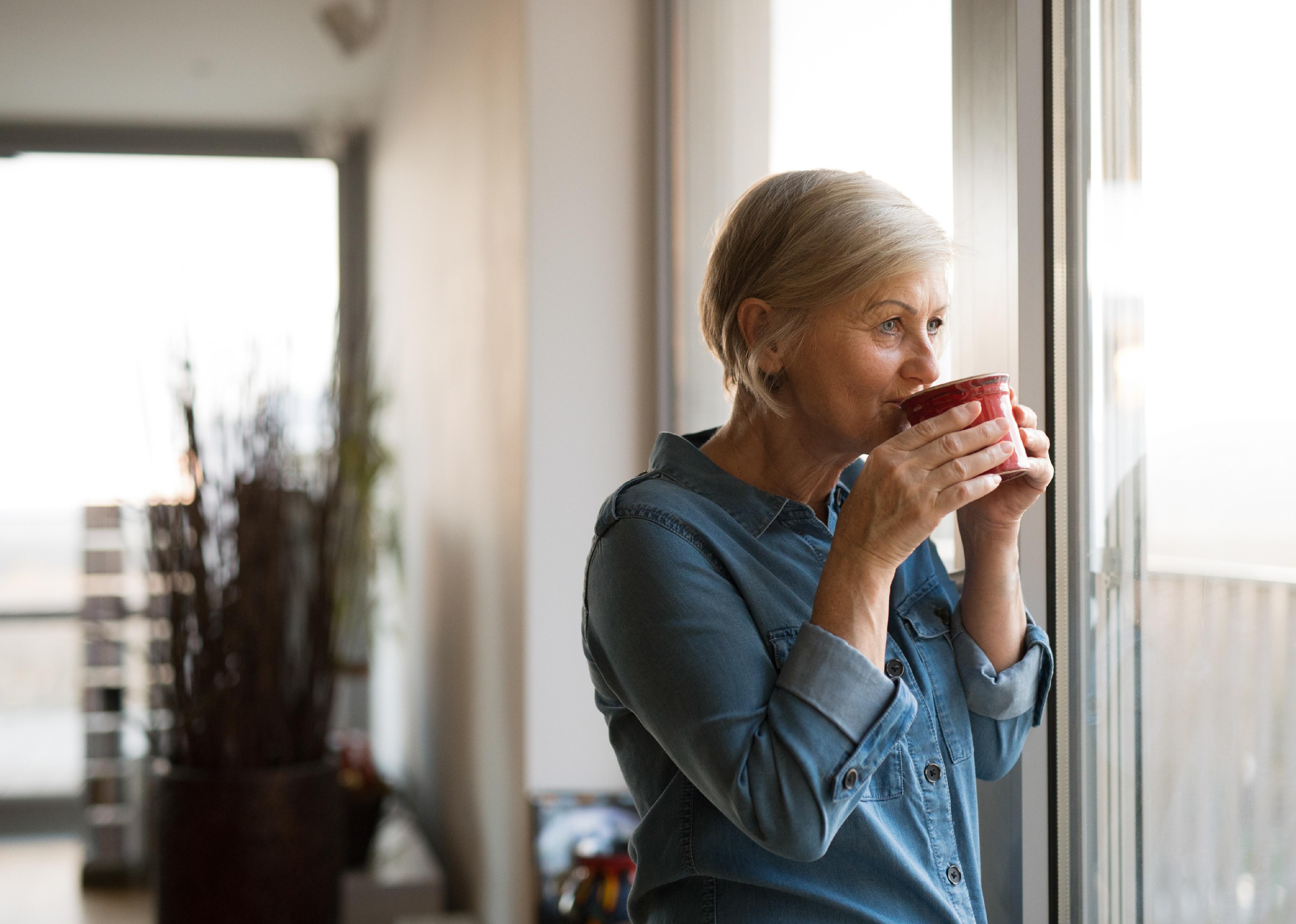 Ground Picture // Shutterstock
Almost two-thirds of Americans drank coffee within the past day
As proof of coffee's popularity, 65% of survey respondents said they had coffee within the past day. If that statistic were to hold for all people over 18 across the U.S., which is about 260 million people, that would amount to 169 million people drinking coffee daily.
The survey results also showed more people drank coffee than water in the last 24 hours—56% said they had bottled water and 45% said they drank tap water during the same time. It's also more popular than tea, juice, and soda.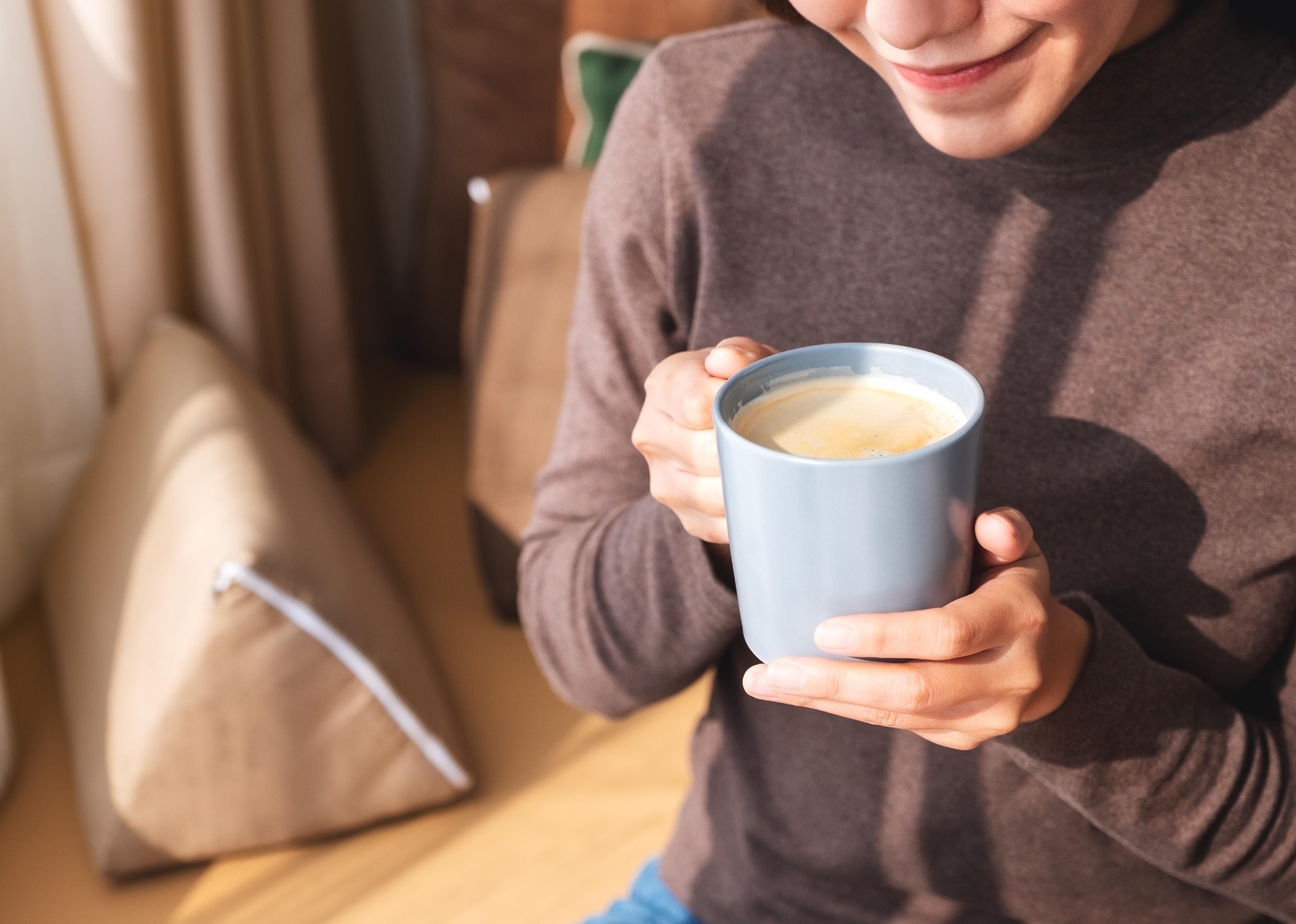 Farknot Architect // Shutterstock
Far more Americans over 60 drink coffee daily than those in their early 20s
The older you are, the longer you've had to build a coffee-drinking habit. The survey results show that older folks drink coffee more than younger people: 69% of Americans over 60 drank coffee in the past day, compared to just 47% of 18- to 24-year-olds who said the same. However, once survey respondents hit 25, it seems coffee consumption skyrocketed: 66% of respondents 25 to 39 and 67% aged 40 to 59 had had a cup of Joe within the last day.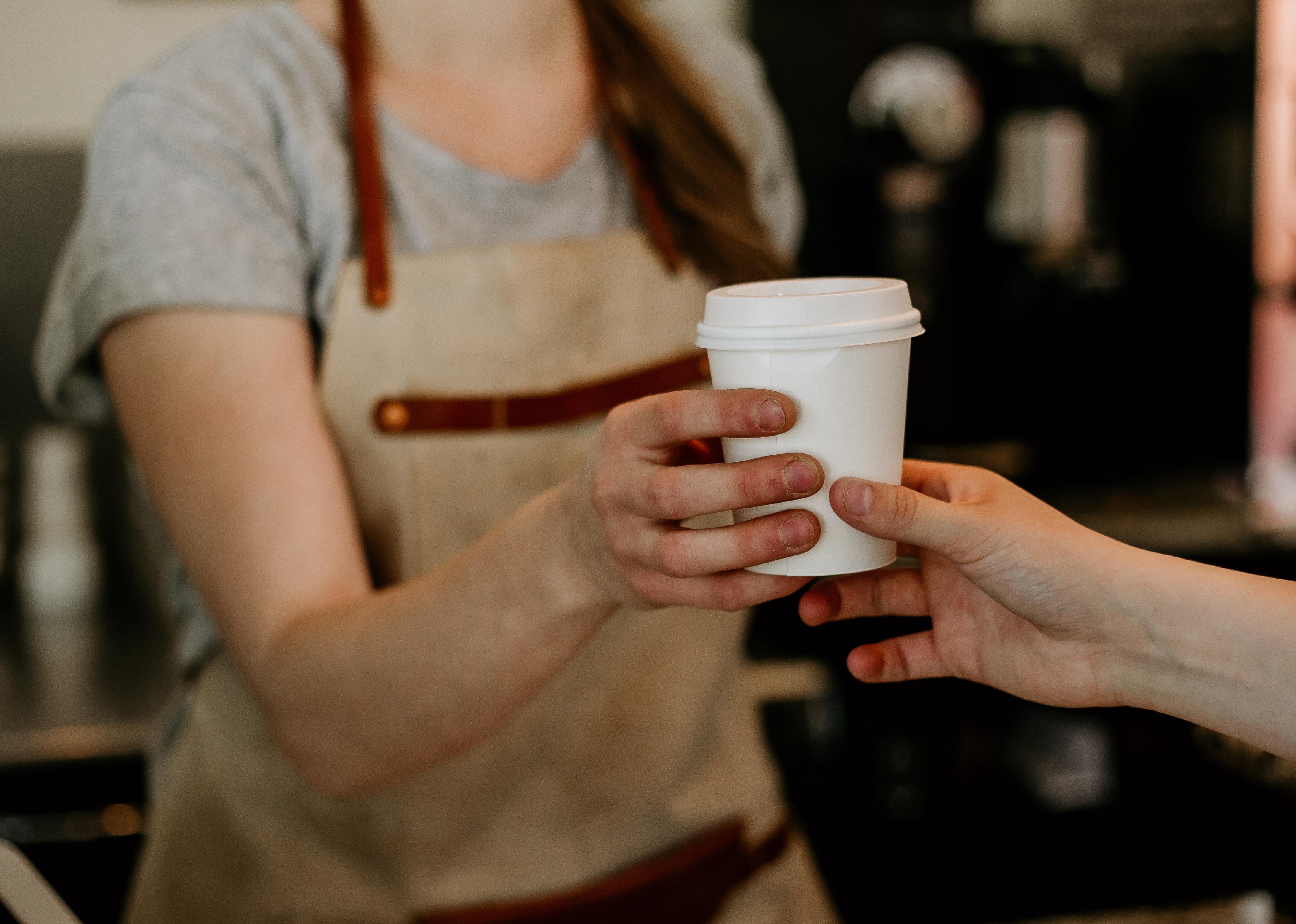 Katy Hill // Shutterstock
91% of Americans bought at least one cup of coffee out in the past week rather than making it at home
The survey data showed that many people pick up a coffee when they're out instead of making it at home. More than 90% of respondents said they bought a cup of coffee out at least once a week. While slightly over half (54%) said they bought a cup of coffee out one to three times a week, 37% said they do so at least four times a week.
It's no wonder then that investing app Acorns reports that Americans spend about $1,100 a year on coffee, as of 2018. Also unsurprisingly, more respondents would give up dessert or social media for a year than coffee, according to Acorn's 2022 survey.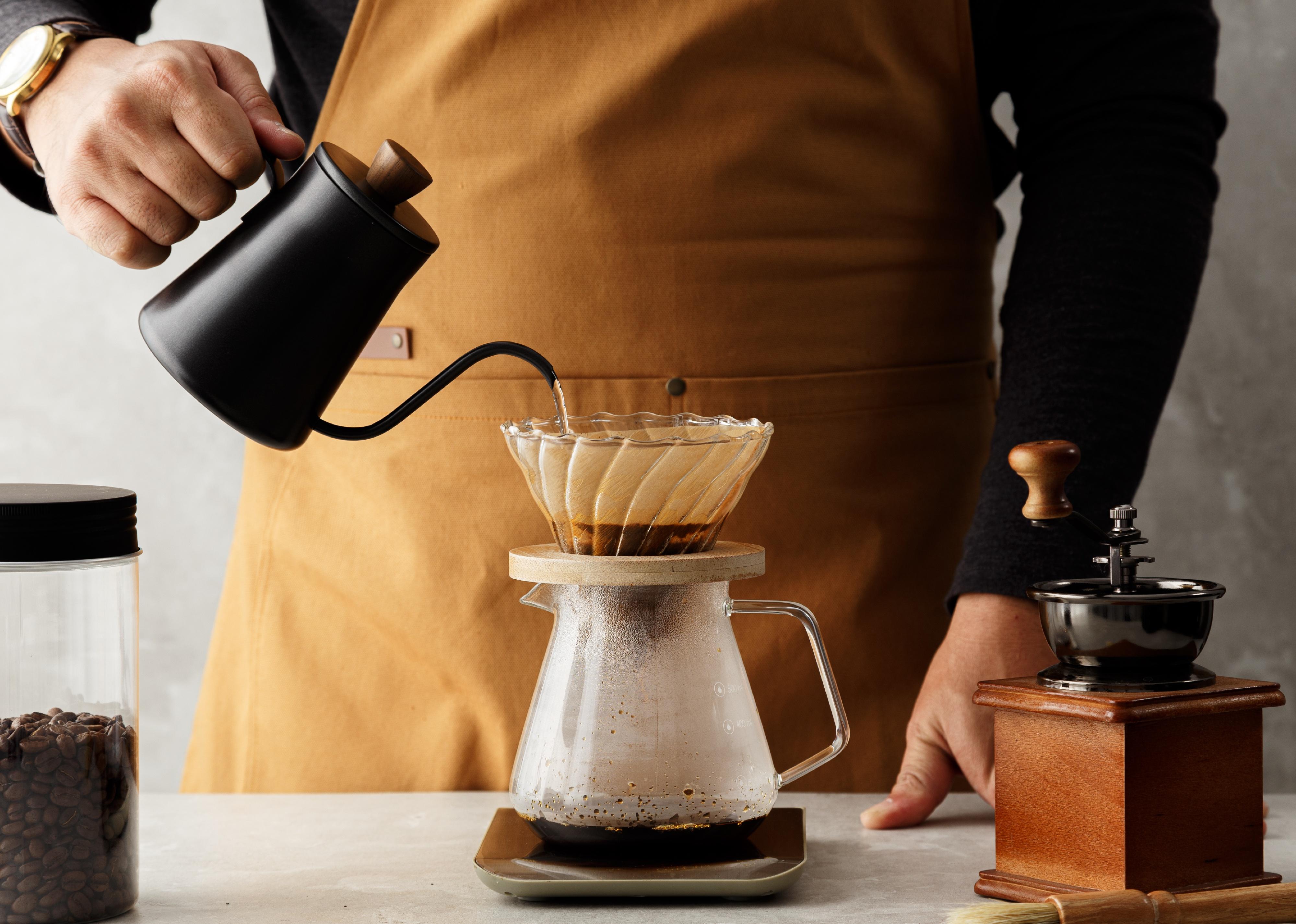 SharkPaeCNX // Shutterstock
The most popular preparation in the US is traditional drip
Although new brewing methods still pop up, the tried and true drip coffee machine was still the most common method of brewing among those surveyed, with 41% preferring it. One of the significant benefits of using a machine is being able to make a large amount of coffee at once and the ability to set a timer so it can start brewing before you even get out of bed in the morning.
The second most popular preparation method is via single-cup brewing machines at 28%, up 4% compared to the same survey conducted in 2022. Cold brew comes in at #3, with 11% of respondents preferring their java cold, and the more complex espresso machine ranks at #4 with 9%.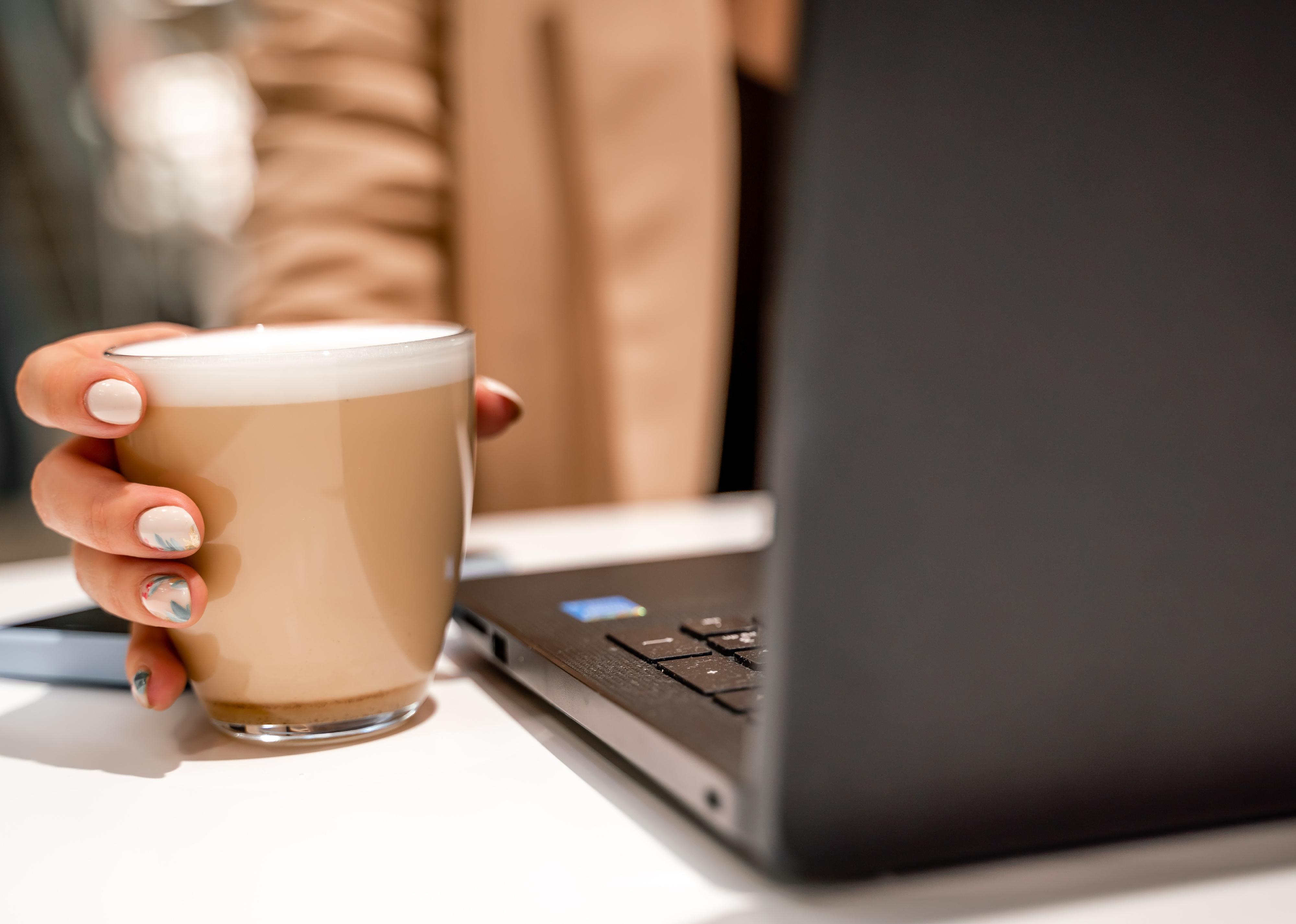 svetograph // Shutterstock
Lattes, cappuccinos, and plain espresso tied for the most popular espresso drinks
There are almost too many espresso drinks to count, from Americanos and macchiatos to flat whites and café mochas. Based on the survey results, Americans certainly have their favorites.
Lattes, cappuccinos, and plain espresso are the most popular, with 16% of respondents saying they had one of those three beverages in the past week. Next up were café mochas and Americanos, which 11% of people surveyed drank in the past week, while 9% had macchiatos and 4% opted for flat whites.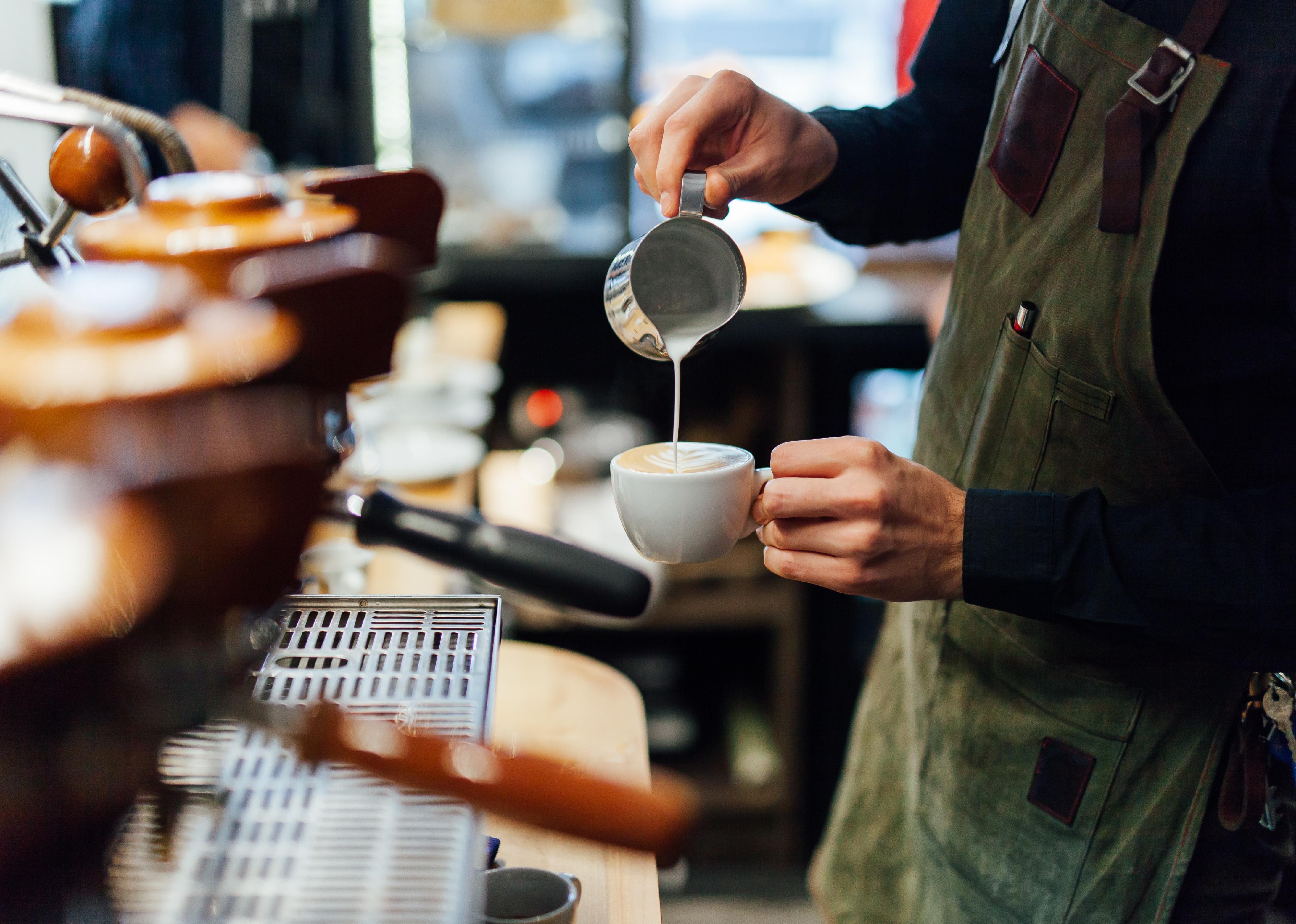 Aleksandrs Muiznieks // Shutterstock
Of all the regions in the US, coffee is most popular in the Northeast, but not by much
The survey also broke out results by four broad regions of the U.S. Although more people in the Northeast said they had coffee in the last day (67%), it's nearly just as common in other parts of the country. The West and South are close behind, with 65% of people saying they had coffee within the last day.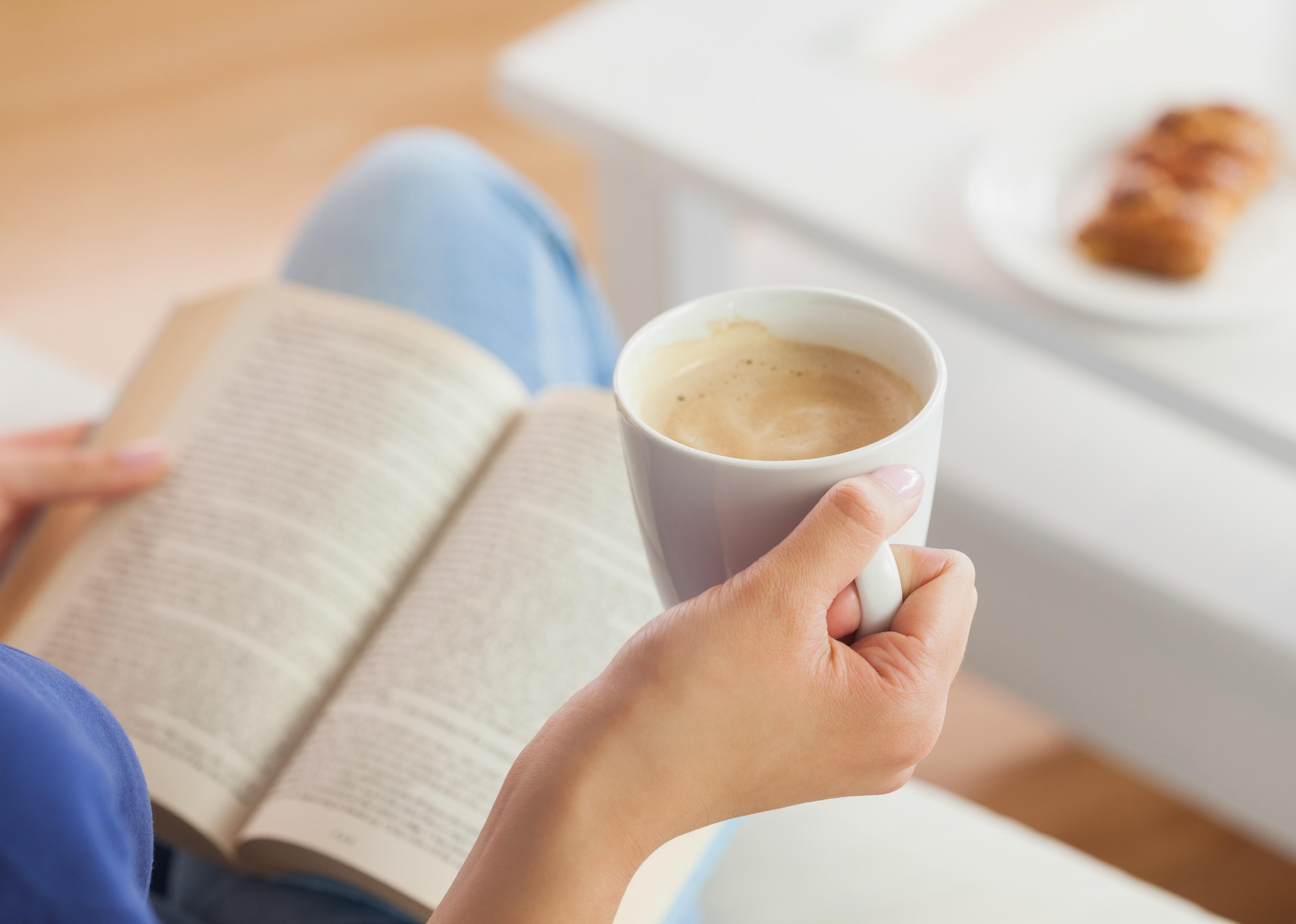 ESB Professional // Shutterstock
Coffee is least popular in the Midwest
People consume coffee relatively evenly across the United States. Still, technically, according to the survey results, it's least popular in the Midwest: 61% of respondents from the region said they had coffee in the past day.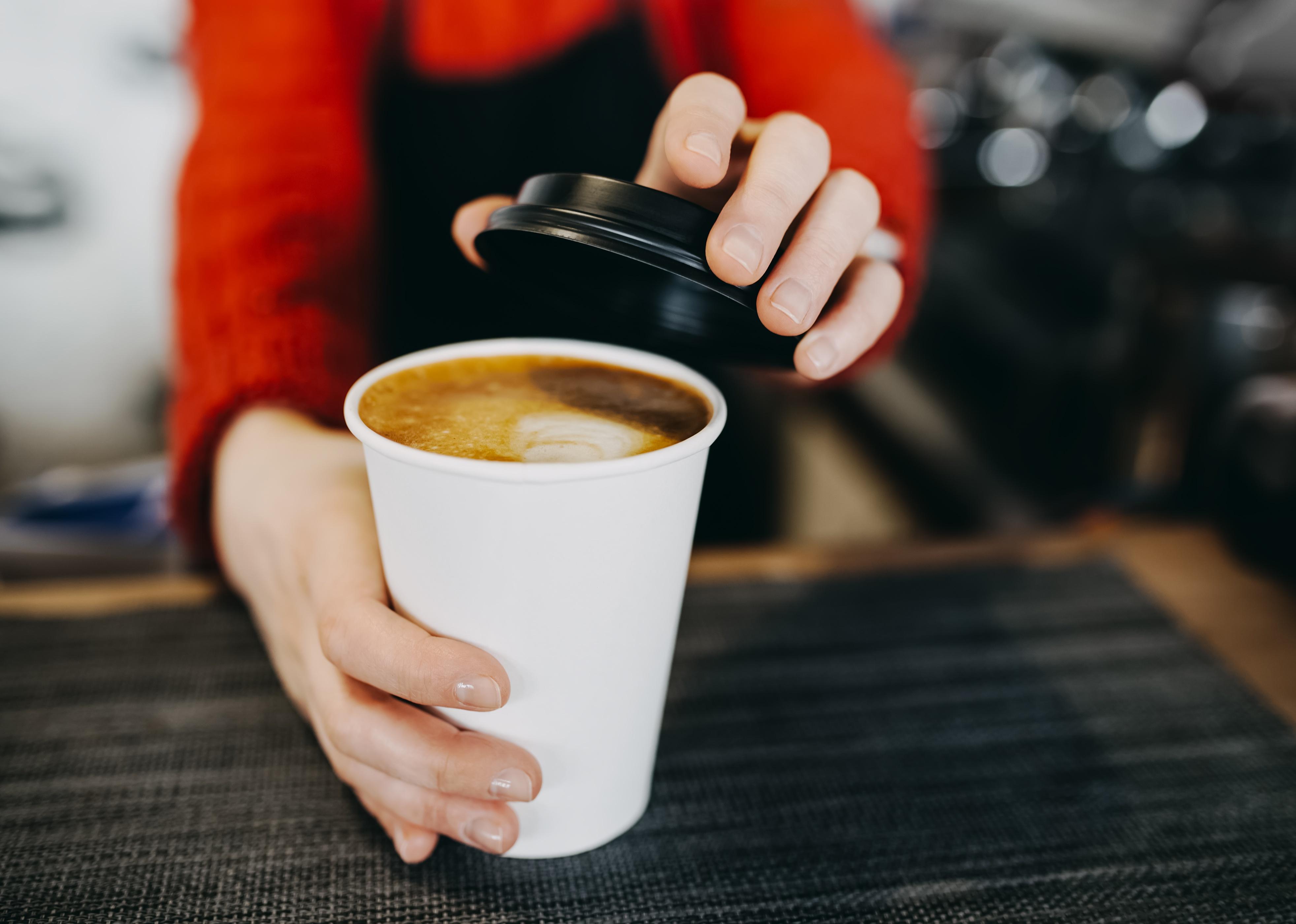 Ivan Kurmyshov // Shutterstock
People in the US consume nearly 500 million cups of coffee each day
According to the NCA, Americans drink approximately 491 cups of coffee every day. If every one of the nearly 260 million adults in the country drank a cup of coffee daily, that would be about 2 cups per person daily. But as we know from this survey, 65% of people drink coffee daily, about 169 million Americans. By that estimation, many people drink two to three cups daily.
There are about 80 to 100 mg of caffeine in each 8-ounce cup of coffee, according to the FDA, meaning a good portion of Americans consume up to 300 mg of caffeine a day via coffee alone. The FDA considers 400 mg to be the upper limit for a healthy amount of caffeine for an adult. Still, it's valuable to note there's a wide variation in sensitivity to caffeine, especially for those on medication or pregnant.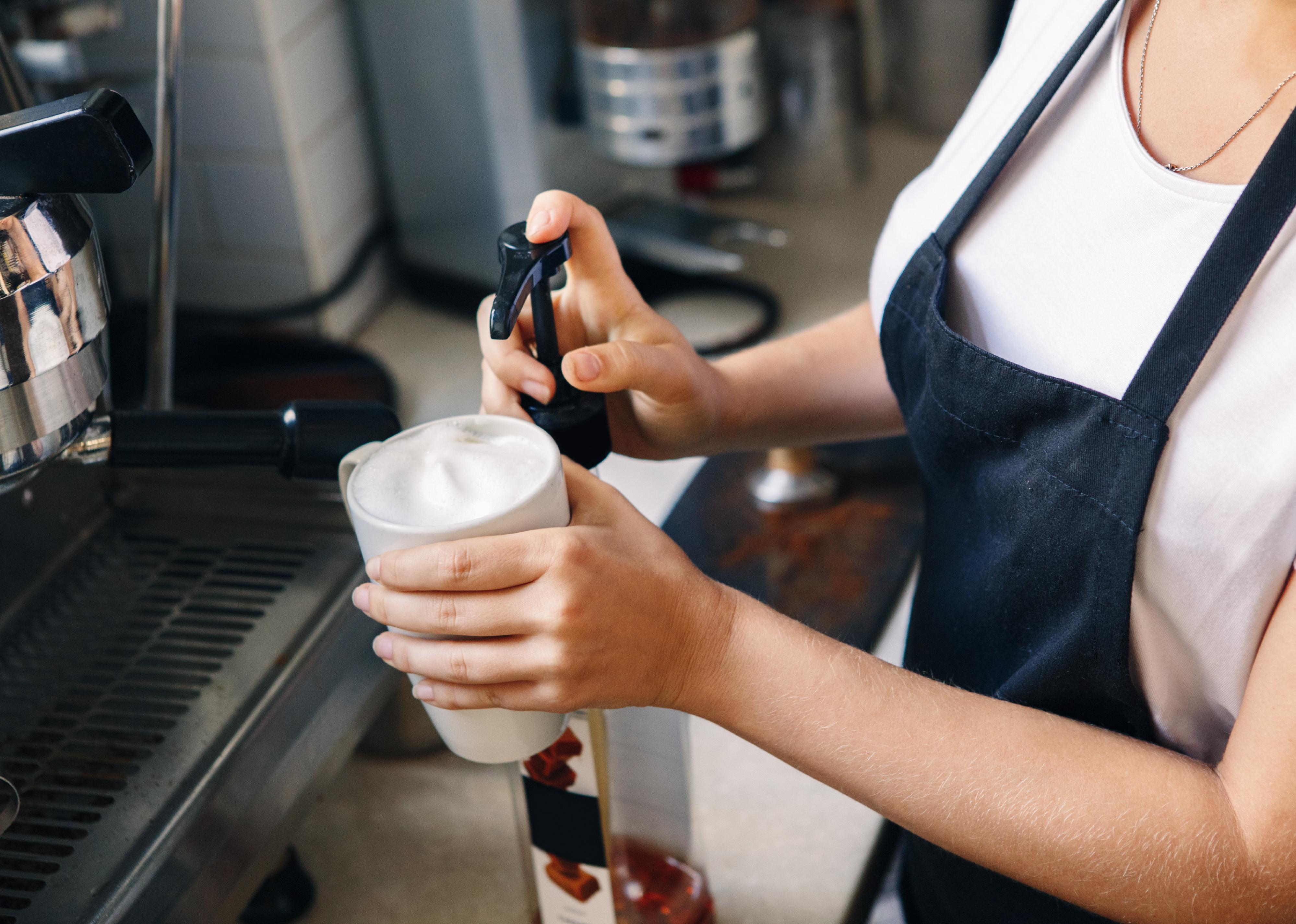 Anna Kraynova // Shutterstock
Traditional coffee is slightly more popular than specialty coffee
Most people—62%, to be precise—drink traditional coffee, according to the survey. The NCA defines classic Joe as coffee "not brewed from premium whole bean or ground varieties."
Although there isn't a widely recognized definition of specialty coffee, generally, it is made from higher-quality coffee beans. The Specialty Coffee Association defines it as "a coffee or coffee experience recognized for its distinctive attributes, and because of these attributes, has significant extra value in the marketplace."
Specialty coffee may also be roasted in small batches at the same site where it will be sold, compared to factory-roasted and distributed beans.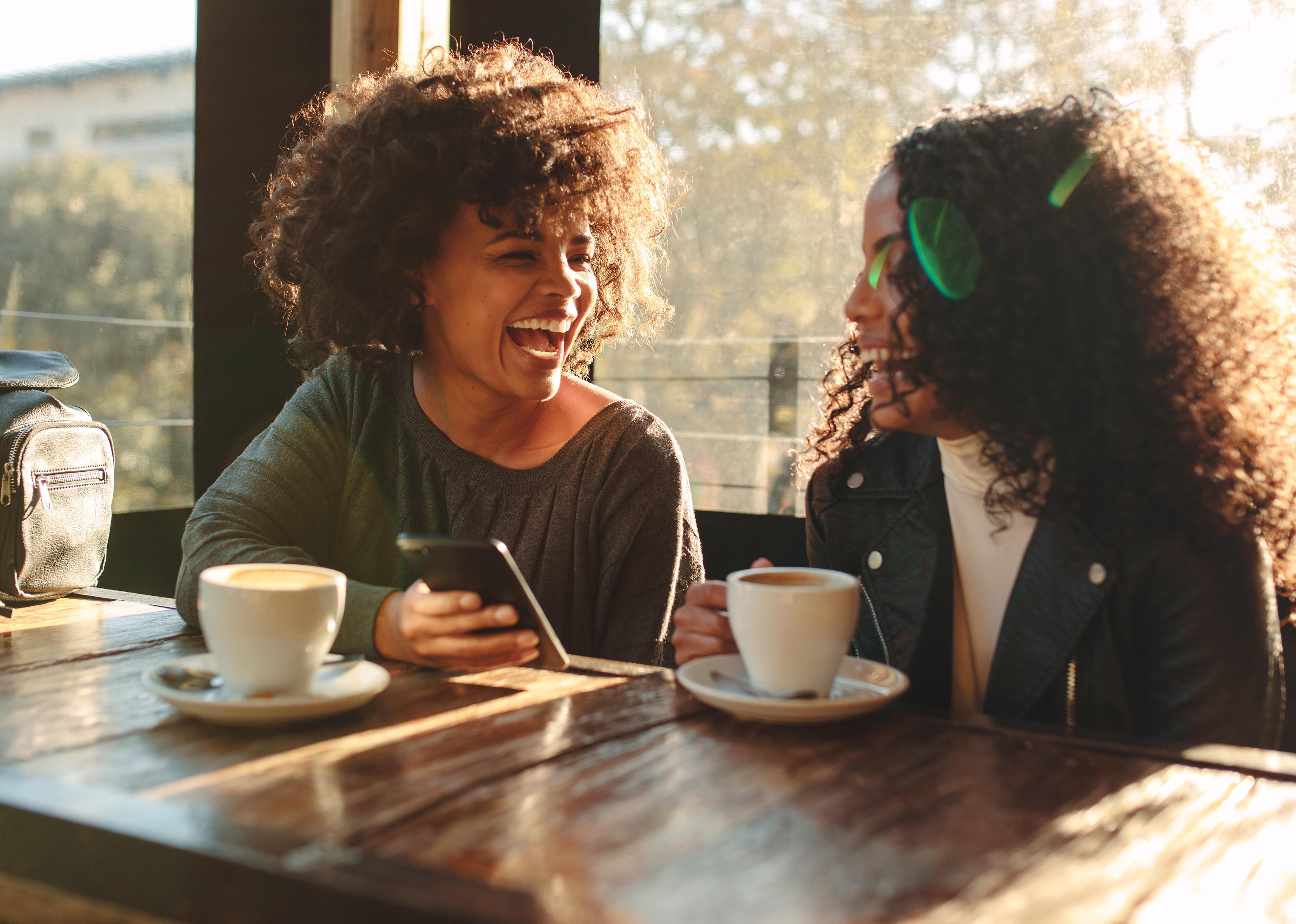 Jacob Lund // Shutterstock
About 1 in 3 coffee drinkers in the past week opted for flavored coffee
Coffee can get its flavor from how the beans are roasted and processed or from adding flavoring after the coffee brews. While most survey respondents don't prefer flavored coffee, those who do (32%) favor vanilla and mocha the most. 
Tied in third place are caramel/toffee/butterscotch and hazelnut. Irish cream, pumpkin spice, amaretto/almond, and maple pecan rounded out the list. People have also created some particularly creative specialty flavors, like fruity cereal, cheesecake, and sweet potato pie.
This story originally appeared on Homegrounds and was produced and distributed in partnership with Stacker Studio.