There are 350 slices of pizza consumed every second in the United States, and the average American eats pizza at least once a month. Crust, cheese, and sauce: What's not to love about a good, old-fashioned slice? Pizza has been a staple of the American diet since the late 19th century and was named the fastest-growing segment of casual restaurant chains in 2017. How much does America love pizza? $45.1 billion in annual sales should give you a rough idea.
[TRENDING: Study: This Florida theme park is more expensive than Disney World | US gas prices dip just below $4 for first time in 5 months | Enter daily to win a $100 gas card | Become a News 6 Insider (it's free!)]
Stacker compiled a list of the highest-rated pizza restaurants in Orlando on Tripadvisor. Tripadvisor rankings factor in the average rating and number of reviews. Some restaurants on the list may have recently closed. Keep reading to find your next favorite slice.
Check out the Florida Foodie podcast. You can find every episode in the media player below:
Tripadvisor
#27. PizzeRizzo
- Rating: 4.0 / 5 (168 reviews)
- Detailed ratings: Food (3.5/5), Service (4.0/5), Value (3.5/5)
- Type of cuisine: Quick Bites, Italian
- Price: $
- Address: 351 S Studio Drive Disney Hollywood Studios, Orlando, FL 34747
- Read more on Tripadvisor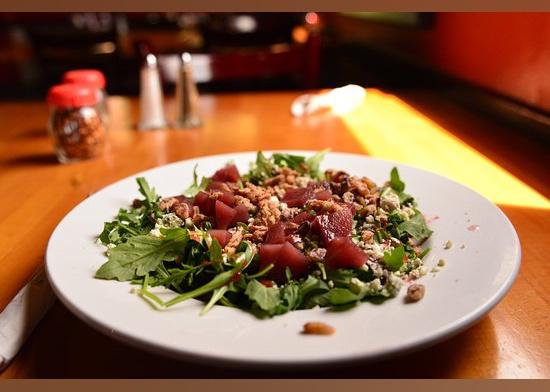 Tripadvisor
#26. Brick & Fire
- Rating: 4.5 / 5 (119 reviews)
- Detailed ratings: Food (4.5/5), Service (4.5/5), Value (4.0/5), Atmosphere (3.5/5)
- Type of cuisine: Italian, Pizza
- Price: $$ - $$$
- Address: 1621 S Orange Ave Ste 108, Orlando, FL 32806-2920
- Read more on Tripadvisor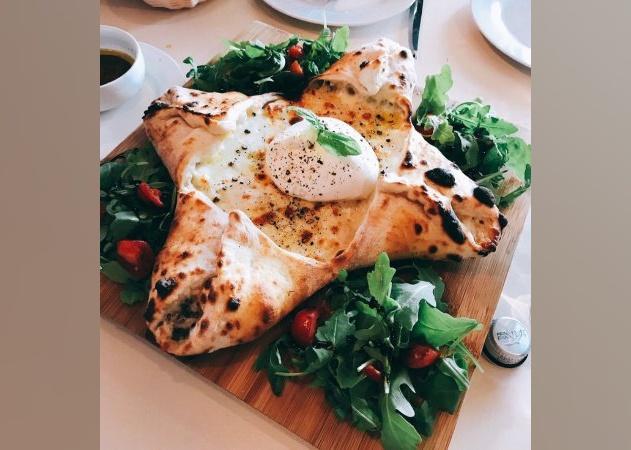 Tripadvisor
#25. Antica Pizzeria
- Rating: 5.0 / 5 (77 reviews)
- Detailed ratings: Food (5.0/5), Service (4.5/5), Value (4.5/5)
- Type of cuisine: Italian, Pizza
- Price: $$ - $$$
- Address: 249 W State Road 436 Suite 1105, Altamonte Springs, FL 32714-4267
- Read more on Tripadvisor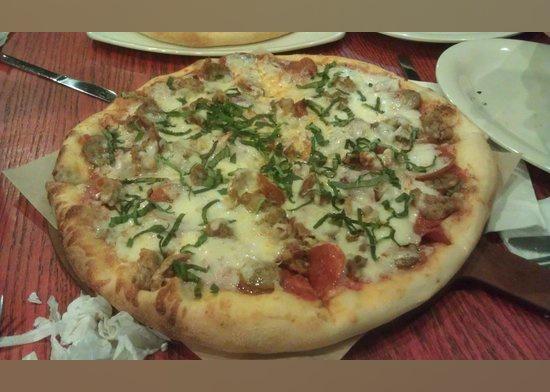 Tripadvisor
#24. Flippers Pizzeria
- Rating: 4.0 / 5 (363 reviews)
- Detailed ratings: Food (4.0/5), Service (4.0/5), Value (4.0/5), Atmosphere (4.0/5)
- Type of cuisine: Italian, Pizza
- Price: $
- Address: 4774 S Kirkman Rd, Orlando, FL 32811-3643
- Read more on Tripadvisor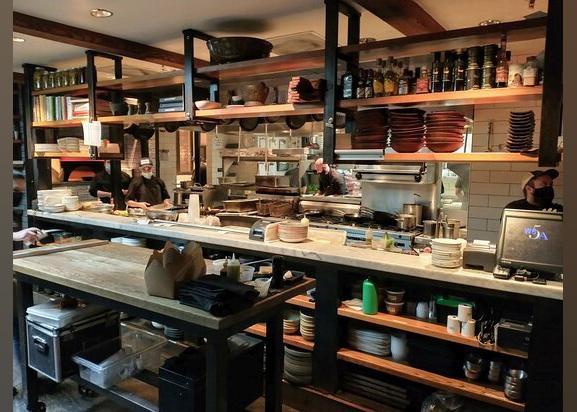 Tripadvisor
#23. Prato
- Rating: 4.5 / 5 (889 reviews)
- Detailed ratings: Food (4.5/5), Service (4.5/5), Value (4.0/5), Atmosphere (4.5/5)
- Type of cuisine: Italian, Pizza
- Price: $$ - $$$
- Address: 124 N Park Ave, Winter Park, FL 32789-3813
- Read more on Tripadvisor
You may also like: Highest-paying jobs in Orlando that don't require a college degree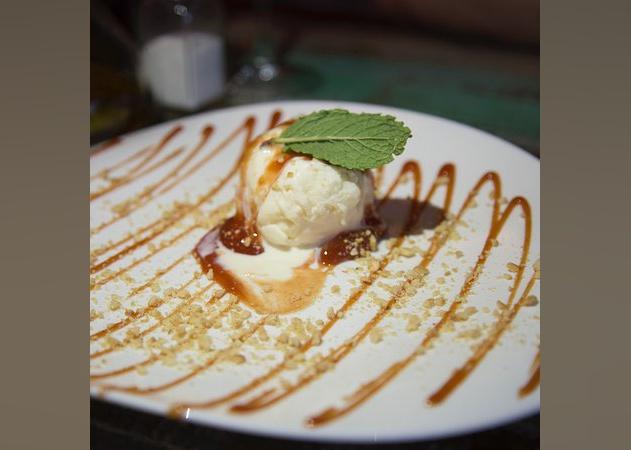 Tripadvisor
#22. Braccia Ristorante
- Rating: 4.5 / 5 (135 reviews)
- Detailed ratings: Food (4.5/5), Service (4.5/5), Value (4.0/5)
- Type of cuisine: Italian, Pizza
- Price: $$ - $$$
- Address: 153 E Morse Blvd, Winter Park, FL 32789-7400
- Read more on Tripadvisor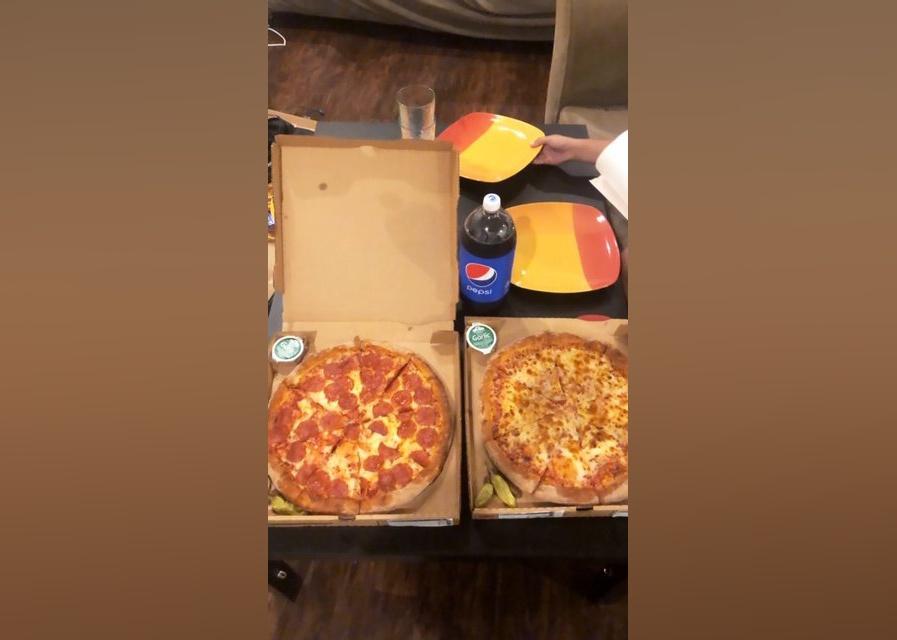 Tripadvisor
#21. Papa Johns Pizza
- Rating: 4.5 / 5 (122 reviews)
- Detailed ratings: Food (4.0/5), Service (4.0/5), Value (4.0/5)
- Type of cuisine: Pizza, Fast Food
- Price: $
- Address: 11989 South Apopka Vineland Road, Orlando, FL 32836
- Read more on Tripadvisor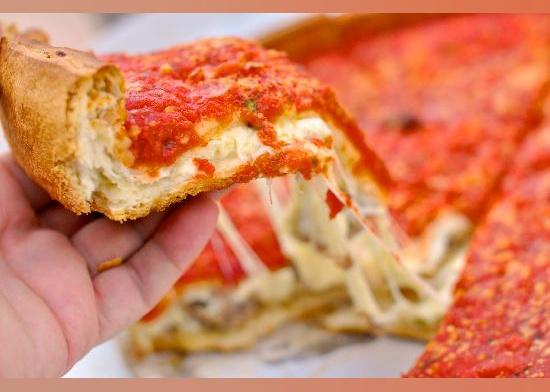 Tripadvisor
#20. Giordano's
- Rating: 4.0 / 5 (1,476 reviews)
- Detailed ratings: Food (4.0/5), Service (4.0/5), Value (3.5/5), Atmosphere (3.5/5)
- Type of cuisine: Italian, American
- Price: $$ - $$$
- Address: 12151 S Apopka Vineland Rd Near The Intersection Of South Apopka Vineland Road & Vinings Way Boulevard, Orlando, FL 32836
- Read more on Tripadvisor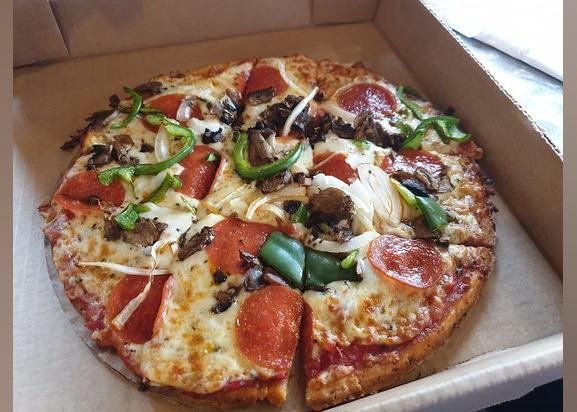 Tripadvisor
#19. UNO Pizzeria & Grill
- Rating: 4.0 / 5 (1,961 reviews)
- Detailed ratings: Food (4.0/5), Service (4.0/5), Value (4.0/5), Atmosphere (4.0/5)
- Type of cuisine: Italian, American
- Price: $$ - $$$
- Address: 8250 International Dr, Orlando, FL 32819-9325
- Read more on Tripadvisor
Tripadvisor
#18. Famas Pizza and Pasta
- Rating: 4.5 / 5 (277 reviews)
- Detailed ratings: Food (4.5/5), Service (4.5/5), Value (4.0/5), Atmosphere (3.5/5)
- Type of cuisine: Italian, Pizza
- Price: $$ - $$$
- Address: 5474 Central Florida Pkwy, Orlando, FL 32821-8774
- Read more on Tripadvisor
You may also like: Most common jobs in Orlando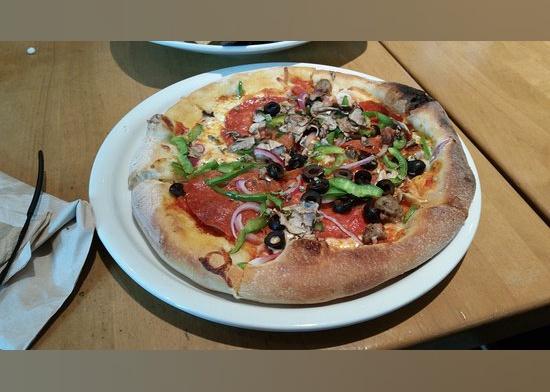 Tripadvisor
#17. California Pizza Kitchen
- Rating: 4.5 / 5 (265 reviews)
- Detailed ratings: Food (4.5/5), Service (4.0/5), Value (4.0/5), Atmosphere (4.0/5)
- Type of cuisine: Italian, American
- Price: $$ - $$$
- Address: 4200 Conroy Rd The Mall at Millenia, Orlando, FL 32839-2400
- Read more on Tripadvisor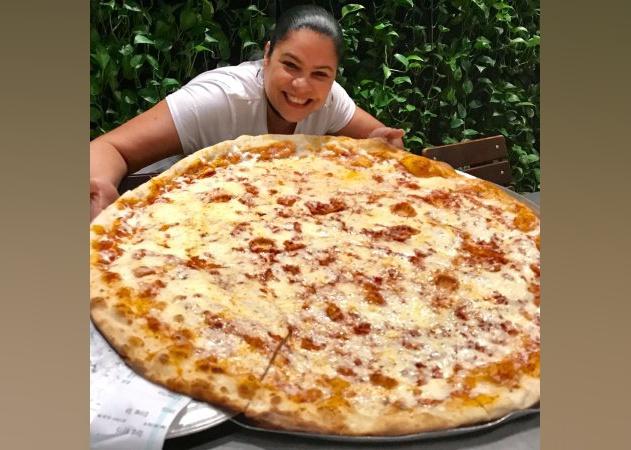 Tripadvisor
#16. Lazy Moon Pizza
- Rating: 4.5 / 5 (215 reviews)
- Detailed ratings: Food (4.5/5), Service (4.5/5), Value (4.5/5), Atmosphere (4.0/5)
- Type of cuisine: Quick Bites, American
- Price: $
- Address: 11551 University Blvd, Orlando, FL 32817-1404
- Read more on Tripadvisor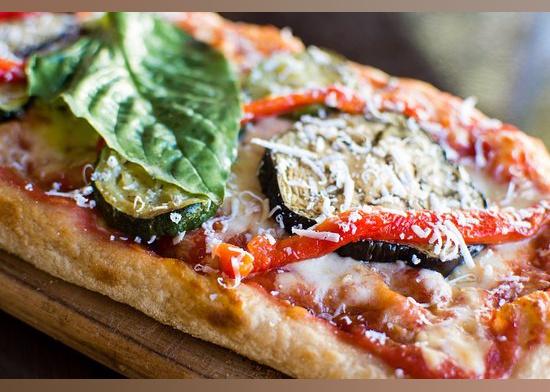 Tripadvisor
#15. Rome's Flavours
- Rating: 4.5 / 5 (178 reviews)
- Detailed ratings: Food (4.5/5), Service (4.5/5), Value (4.5/5), Atmosphere (4.5/5)
- Type of cuisine: Italian, Pizza
- Price: $$ - $$$
- Address: 124 E Morse Blvd, Winter Park, FL 32789-3819
- Read more on Tripadvisor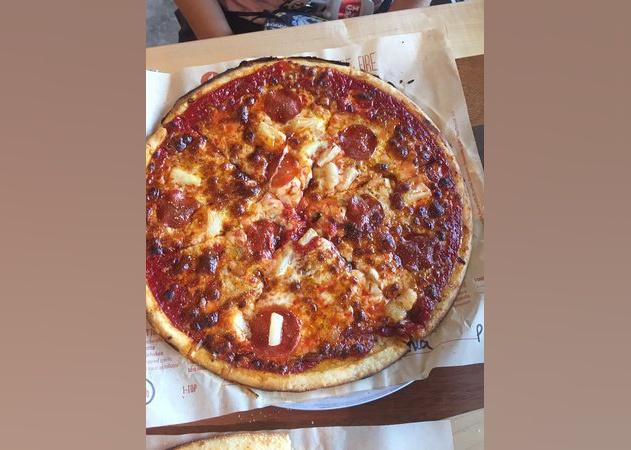 Tripadvisor
#14. Blaze Pizza
- Rating: 4.5 / 5 (99 reviews)
- Detailed ratings: Food (5.0/5), Service (4.5/5), Value (4.5/5)
- Type of cuisine: Pizza, Fast Food
- Price: $
- Address: 4100 N Alafaya Trl corner of Alafayia & University, near UCF, Orlando, FL 32826-2319
- Read more on Tripadvisor
Tripadvisor
#13. UNO Pizzeria & Grill
- Rating: 4.0 / 5 (1,005 reviews)
- Detailed ratings: Food (4.0/5), Service (4.0/5), Value (4.0/5), Atmosphere (4.0/5)
- Type of cuisine: Italian, American
- Price: $$ - $$$
- Address: 12553 State Road 535 Crossroads Shopping Center, Orlando, FL 32836-6724
- Read more on Tripadvisor
You may also like: Highest-rated fine dining restaurants in Orlando, according to Tripadvisor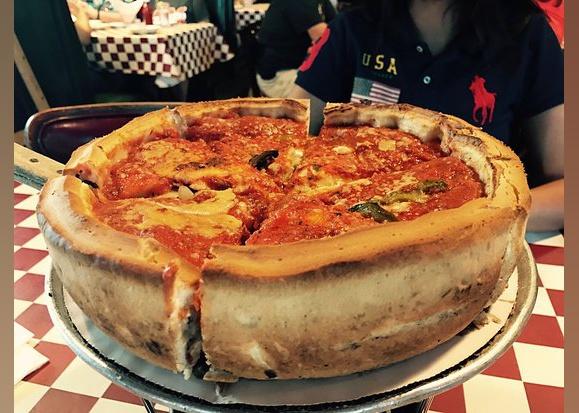 Tripadvisor
#12. Giordano's
- Rating: 4.0 / 5 (839 reviews)
- Detailed ratings: Food (4.0/5), Service (4.0/5), Value (4.0/5), Atmosphere (4.0/5)
- Type of cuisine: Italian, Pizza
- Price: $$ - $$$
- Address: 6203 W Sand Lake Rd, Orlando, FL 32819-8912
- Read more on Tripadvisor
Tripadvisor
#11. Flippers Pizzeria
- Rating: 4.0 / 5 (574 reviews)
- Detailed ratings: Food (4.5/5), Service (4.5/5), Value (4.0/5), Atmosphere (4.0/5)
- Type of cuisine: Italian, Pizza
- Price: $$ - $$$
- Address: 11062 International Dr, Orlando, FL 32821-7308
- Read more on Tripadvisor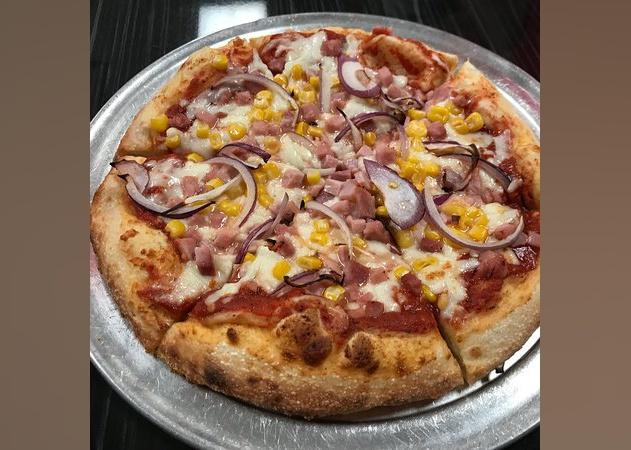 Tripadvisor
#10. Pizza Xtreme
- Rating: 4.5 / 5 (205 reviews)
- Detailed ratings: Food (4.5/5), Service (4.5/5), Value (4.5/5), Atmosphere (4.0/5)
- Type of cuisine: Italian, Pizza
- Price: $
- Address: 7250 S Kirkman Rd Suite 103, Orlando, FL 32819-8952
- Read more on Tripadvisor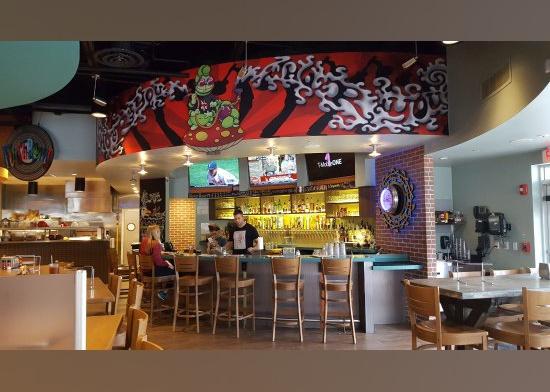 Tripadvisor
#9. Mellow Mushroom Orlando - International Drive
- Rating: 4.0 / 5 (415 reviews)
- Detailed ratings: Food (4.5/5), Service (4.5/5), Value (4.0/5), Atmosphere (4.5/5)
- Type of cuisine: American, Bar
- Price: $$ - $$$
- Address: 10725 International Dr, Orlando, FL 32821
- Read more on Tripadvisor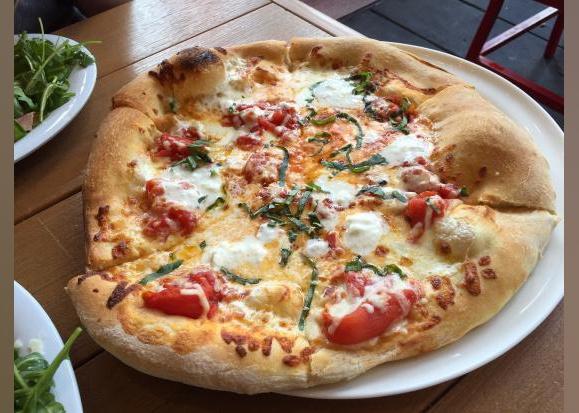 Tripadvisor
#8. Red Oven Pizza Bakery
- Rating: 4.0 / 5 (791 reviews)
- Detailed ratings: Food (4.5/5), Service (4.0/5), Value (4.0/5), Atmosphere (4.0/5)
- Type of cuisine: Quick Bites, Italian
- Price: $$ - $$$
- Address: 6000 Universal Blvd Universal CityWalk, Orlando, FL 32819
- Read more on Tripadvisor
You may also like: Cities with the most expensive homes in Orlando metro area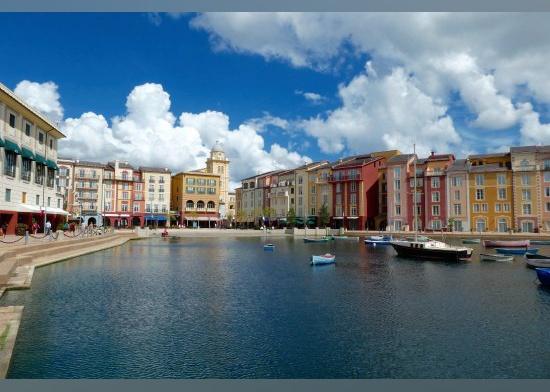 Tripadvisor
#7. Sal's Market Deli
- Rating: 4.0 / 5 (493 reviews)
- Detailed ratings: Food (4.0/5), Service (4.0/5), Value (4.0/5), Atmosphere (4.0/5)
- Type of cuisine: Quick Bites, Italian
- Price: $$ - $$$
- Address: 5601 Universal Blvd Loews Portofino Bay Hotel, Orlando, FL 32819-7880
- Read more on Tripadvisor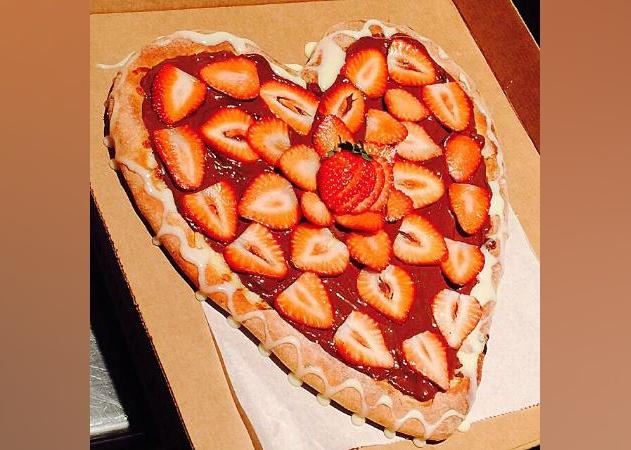 Tripadvisor
#6. Pie-Fection
- Rating: 4.5 / 5 (331 reviews)
- Detailed ratings: Food (4.5/5), Service (4.5/5), Value (4.5/5), Atmosphere (4.5/5)
- Type of cuisine: Brazilian, Pizza
- Price: $$ - $$$
- Address: 3120 S Kirkman Rd Ste F, Orlando, FL 32811-1971
- Read more on Tripadvisor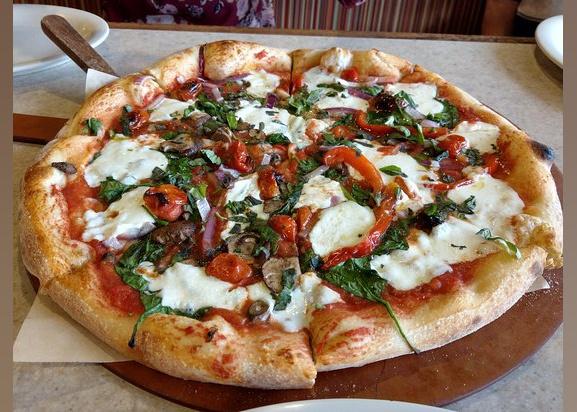 Tripadvisor
#5. Flippers Pizzeria
- Rating: 4.5 / 5 (373 reviews)
- Detailed ratings: Food (4.5/5), Service (4.5/5), Value (4.5/5), Atmosphere (4.0/5)
- Type of cuisine: Italian, Pizza
- Price: $
- Address: 12525 State Road 535, Orlando, FL 32836-6724
- Read more on Tripadvisor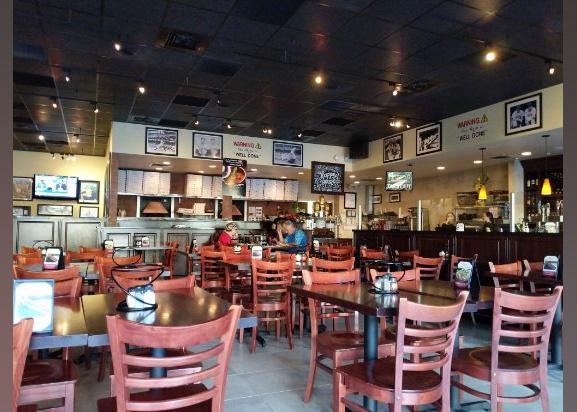 Tripadvisor
#4. Anthony's Coal Fired Pizza
- Rating: 4.5 / 5 (560 reviews)
- Detailed ratings: Food (4.5/5), Service (4.5/5), Value (4.0/5), Atmosphere (4.0/5)
- Type of cuisine: Italian, Pizza
- Price: $$ - $$$
- Address: 8031 Turkey Lake Rd, Orlando, FL 32819-7384
- Read more on Tripadvisor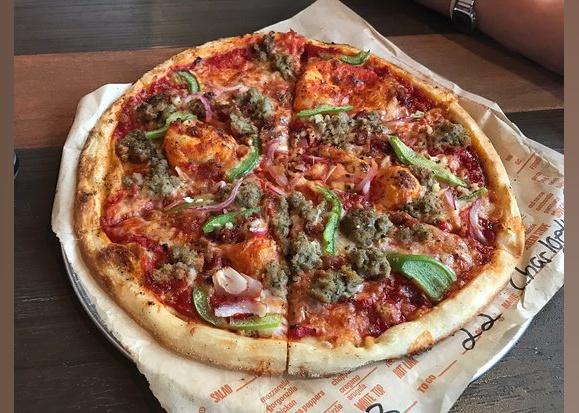 Tripadvisor
#3. Blaze Pizza
- Rating: 4.5 / 5 (1,105 reviews)
- Detailed ratings: Food (4.5/5), Service (4.5/5), Value (4.5/5)
- Type of cuisine: Quick Bites, Italian
- Price: $
- Address: 1508 E Buena Vista Dr Lot B-22, Orlando, FL 32830-8431
- Read more on Tripadvisor
You may also like: Where people in Orlando are moving to most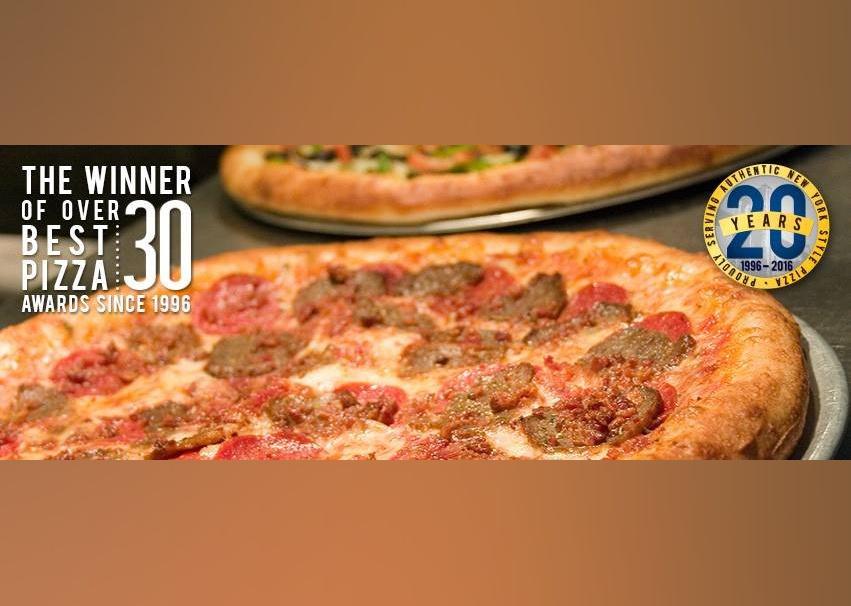 Tripadvisor
#2. NYPD Pizza Lake Cay
- Rating: 4.5 / 5 (989 reviews)
- Detailed ratings: Food (4.5/5), Service (4.5/5), Value (4.5/5), Atmosphere (4.0/5)
- Type of cuisine: Italian, American
- Price: $
- Address: 9900 Universal Blvd Suite 100, Orlando, FL 32819-8716
- Read more on Tripadvisor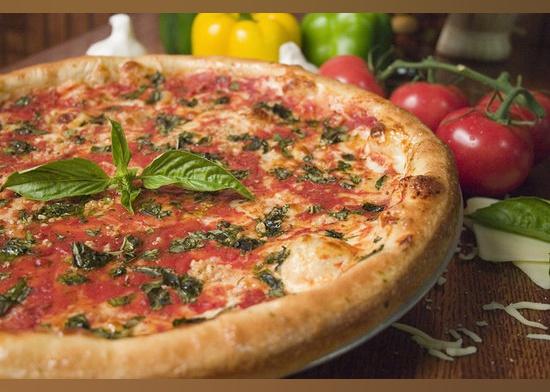 Tripadvisor
#1. NYPD Pizza
- Rating: 4.5 / 5 (825 reviews)
- Detailed ratings: Food (4.5/5), Service (4.5/5), Value (4.5/5), Atmosphere (4.5/5)
- Type of cuisine: Italian, Pizza
- Price: $$ - $$$
- Address: 2589 S Hiawassee Rd, Orlando, FL 32835-6316
- Read more on Tripadvisor