With the advent of Big Data, it's easier than ever to quantify what people like around the globe. And when it comes to food—particularly easy, cheap eats—Americans have very specific opinions. Dining brands in U.S. have a long and storied history, and whether they're fast food, fast-casual, high-end, or super cheap, American restaurants offer something for almost everyone.
[TRENDING: Homeowners insurance company exits Florida market | Win gift cards to Orlando's Magical Dining Month | Gov. DeSantis announces SunPass toll rebate program for Florida commuters | Become a News 6 Insider (it's free!)]
Stacker compiled a list of the highest-rated restaurants in Orlando that are listed as "cheap eats" on Tripadvisor. Tripadvisor rankings factor in the average rating and number of reviews. Some restaurants on the list may have recently closed. Easy, inexpensive options here run the gamut of cuisine, service options, and styles. The restaurants on this list are chock-full of variety, mixing ethnicities, food regions, and cultures into steaming melting pots of deliciousness.
Anyone reading the list will surely see some favorite eateries and classic go-to restaurants. Keep reading to see if any of your favorite cheap eateries made the list.
Check out the Florida Foodie podcast. You can find every episode in the media player below: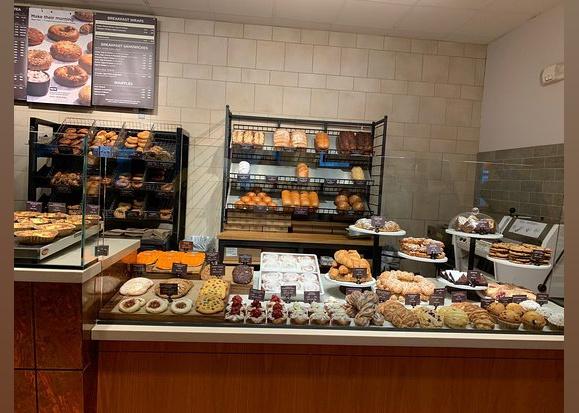 Tripadvisor
#30. Panera Bread
- Rating: 4.5 / 5 (442 reviews)
- Detailed ratings: Food (4.5/5), Service (4.0/5), Value (4.0/5), Atmosphere (4.0/5)
- Type of cuisine: Quick Bites, American
- Address: 8600 Vineland Avenue Suite 101, Orlando, FL 32821
- Read more on Tripadvisor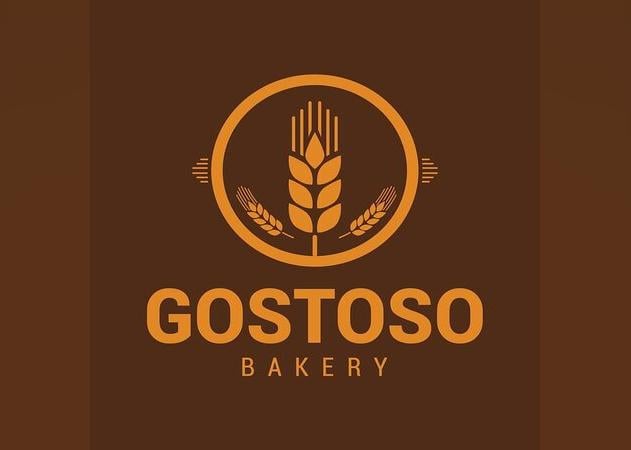 Tripadvisor
#29. Gostoso Bakery
- Rating: 4.5 / 5 (601 reviews)
- Detailed ratings: Food (4.5/5), Service (4.0/5), Value (4.0/5), Atmosphere (4.0/5)
- Type of cuisine: Coffee & Tea, Brazilian
- Address: 5472 International Dr, Orlando, FL 32819-8561
- Read more on Tripadvisor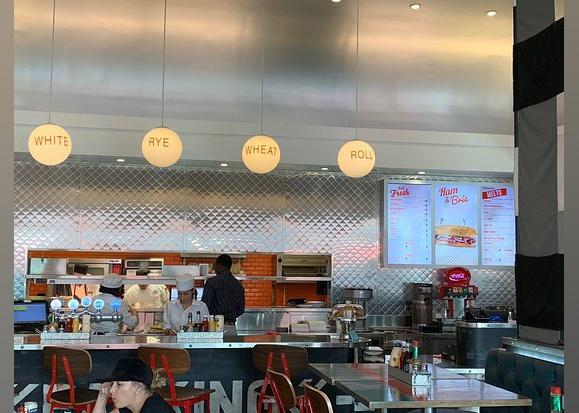 Tripadvisor
#28. Bread Box Handcrafted Sandwiches
- Rating: 4.5 / 5 (499 reviews)
- Detailed ratings: Food (4.5/5), Service (4.5/5), Value (4.0/5), Atmosphere (4.5/5)
- Type of cuisine: Quick Bites, American
- Address: 6000 Universal Blvd Universal Orlando CityWalk, Orlando, FL 32819-7640
- Read more on Tripadvisor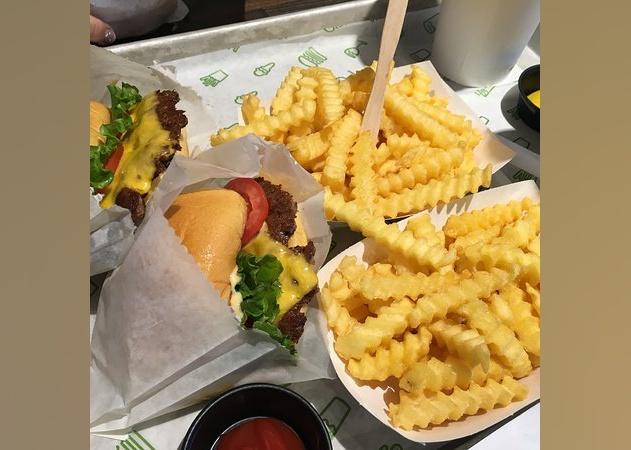 Tripadvisor
#27. Shake Shack
- Rating: 4.5 / 5 (1,406 reviews)
- Detailed ratings: Food (4.5/5), Service (4.5/5), Value (4.0/5)
- Type of cuisine: Quick Bites, American
- Address: 8359 International Dr, Orlando, FL 32819-9300
- Read more on Tripadvisor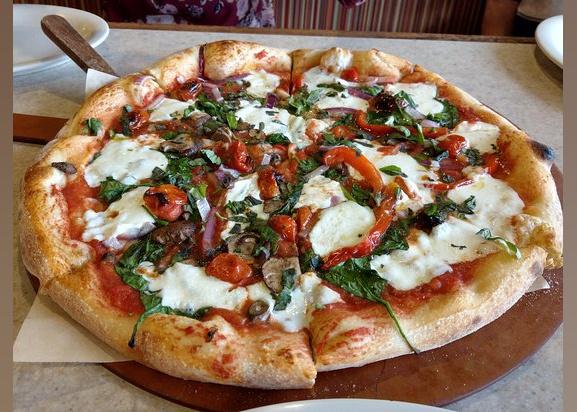 Tripadvisor
#26. Flippers Pizzeria
- Rating: 4.5 / 5 (373 reviews)
- Detailed ratings: Food (4.5/5), Service (4.5/5), Value (4.5/5), Atmosphere (4.0/5)
- Type of cuisine: Italian, Pizza
- Address: 12525 State Road 535, Orlando, FL 32836-6724
- Read more on Tripadvisor
You may also like: Highest-rated dessert shops in Orlando, according to Tripadvisor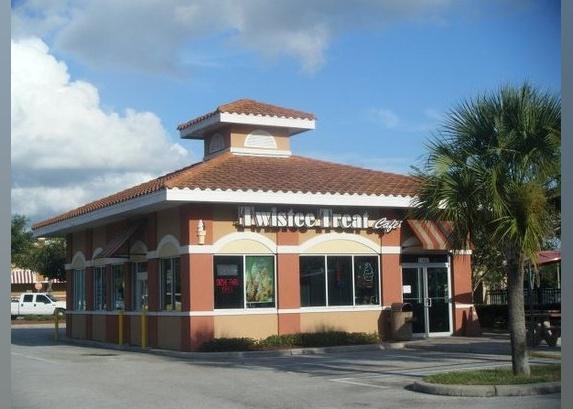 Tripadvisor
#25. Twistee Treat
- Rating: 4.5 / 5 (176 reviews)
- Detailed ratings: Food (5.0/5), Service (4.5/5), Value (4.5/5), Atmosphere (4.5/5)
- Type of cuisine: Dessert, American
- Address: 11947 S Apopka Vineland Rd, Orlando, FL 32836-7025
- Read more on Tripadvisor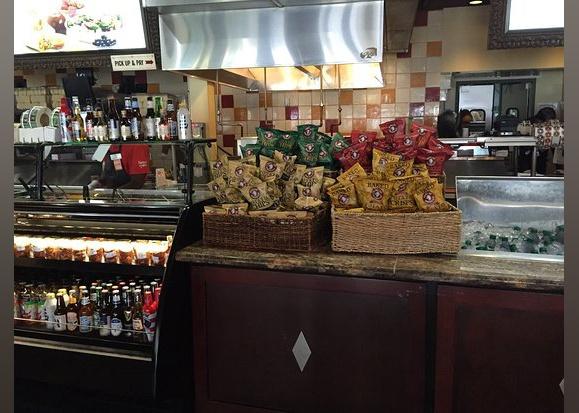 Tripadvisor
#24. Earl of Sandwich
- Rating: 4.5 / 5 (5,106 reviews)
- Detailed ratings: Food (4.5/5), Service (4.0/5), Value (4.5/5), Atmosphere (4.0/5)
- Type of cuisine: Quick Bites, American
- Address: 1750 E Buena Vista Dr Disney Springs, Orlando, FL 32830
- Read more on Tripadvisor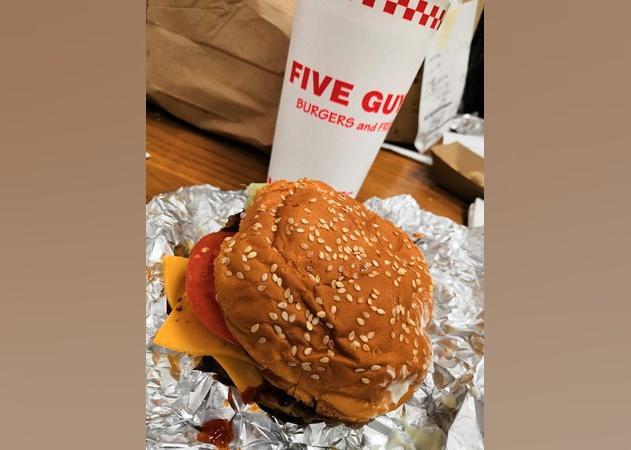 Tripadvisor
#23. Five Guys
- Rating: 4.5 / 5 (649 reviews)
- Detailed ratings: Food (4.5/5), Service (4.0/5), Value (4.5/5), Atmosphere (3.5/5)
- Type of cuisine: Quick Bites, American
- Address: 4969 International Dr, Orlando, FL 32819-6219
- Read more on Tripadvisor

>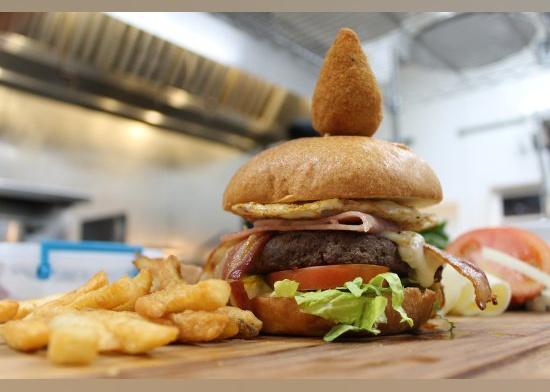 Tripadvisor
#22. Amor Em Pedacos Bakery
- Rating: 4.5 / 5 (552 reviews)
- Detailed ratings: Food (4.5/5), Service (4.5/5), Value (4.5/5), Atmosphere (5.0/5)
- Type of cuisine: Bakeries, American
- Address: 5576 International Dr, Orlando, FL 32819-8542
- Read more on Tripadvisor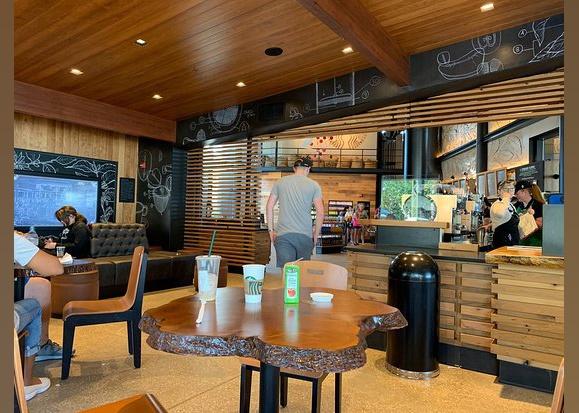 Tripadvisor
#21. Starbucks
- Rating: 4.5 / 5 (380 reviews)
- Detailed ratings: Food (4.5/5), Service (4.5/5), Value (4.0/5)
- Type of cuisine: American, Cafe
- Address: 1680 E Buena Vista Dr Downtown Disney, Orlando, FL 32830
- Read more on Tripadvisor
You may also like: Cities with the most expensive homes in Orlando metro area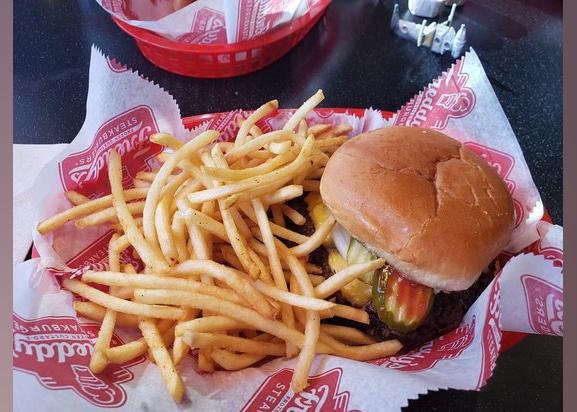 Tripadvisor
#20. Freddy's Frozen Custard & Steakburgers
- Rating: 4.5 / 5 (500 reviews)
- Detailed ratings: Food (4.5/5), Service (4.5/5), Value (4.5/5), Atmosphere (4.0/5)
- Type of cuisine: Dessert, American
- Address: 8107 Vineland Ave, Orlando, FL 32821-6847
- Read more on Tripadvisor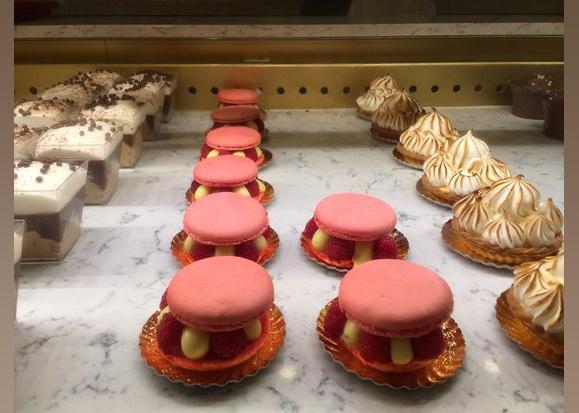 Tripadvisor
#19. Les Halles Boulangerie-Patisserie
- Rating: 4.5 / 5 (883 reviews)
- Detailed ratings: Food (4.5/5), Service (4.0/5), Value (4.0/5), Atmosphere (4.0/5)
- Type of cuisine: Bakeries, French
- Address: 1510 N Avenue of the Stars Epcot - Walt Disney World, Orlando, FL 32830-8405
- Read more on Tripadvisor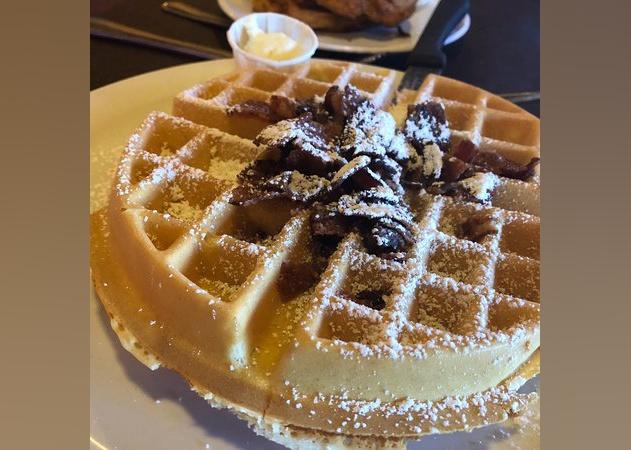 Tripadvisor
#18. Dixie Belle's Cafe
- Rating: 4.5 / 5 (211 reviews)
- Detailed ratings: Food (4.5/5), Service (4.5/5), Value (4.5/5), Atmosphere (4.0/5)
- Type of cuisine: American, Cafe
- Address: 7125 S Orange Ave, Orlando, FL 32809-6050
- Read more on Tripadvisor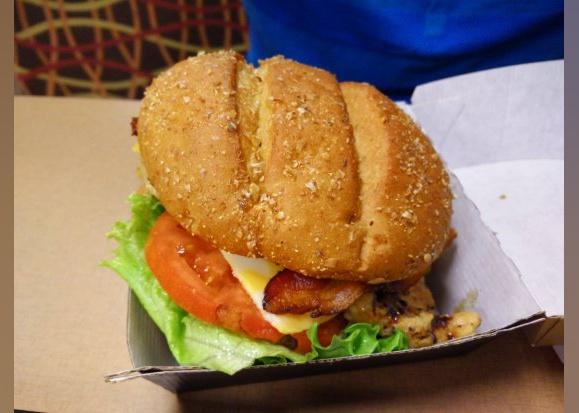 Tripadvisor
#17. Chick-fil-A
- Rating: 4.5 / 5 (382 reviews)
- Detailed ratings: Food (4.5/5), Service (4.5/5), Value (4.5/5), Atmosphere (4.0/5)
- Type of cuisine: Quick Bites, American
- Address: 13448 State Road 535, Orlando, FL 32821-6316
- Read more on Tripadvisor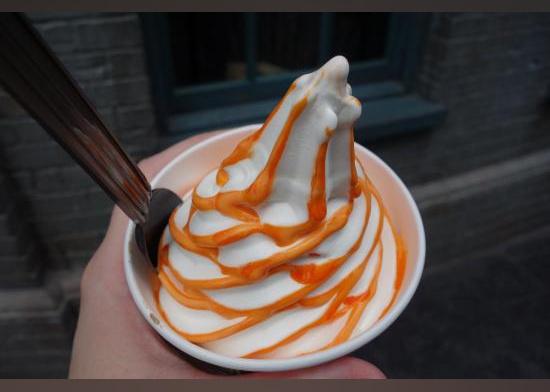 Tripadvisor
#16. Florean Fortescue's Ice Cream Parlour
- Rating: 4.5 / 5 (476 reviews)
- Detailed ratings: Food (4.5/5), Service (4.5/5), Value (4.0/5), Atmosphere (4.5/5)
- Type of cuisine: Dessert
- Address: 6000 Universal Blvd The Wizarding World of Harry Potter - Diagon Alley, Orlando, FL 32819-7640
- Read more on Tripadvisor
You may also like: Dogs available for adoption in Orlando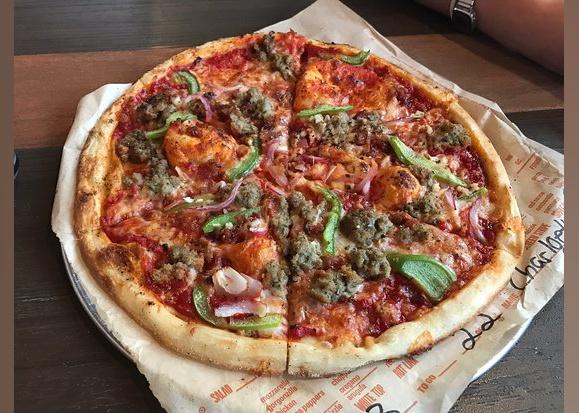 Tripadvisor
#15. Blaze Pizza
- Rating: 4.5 / 5 (1,105 reviews)
- Detailed ratings: Food (4.5/5), Service (4.5/5), Value (4.5/5)
- Type of cuisine: Quick Bites, Italian
- Address: 1508 E Buena Vista Dr Lot B-22, Orlando, FL 32830-8431
- Read more on Tripadvisor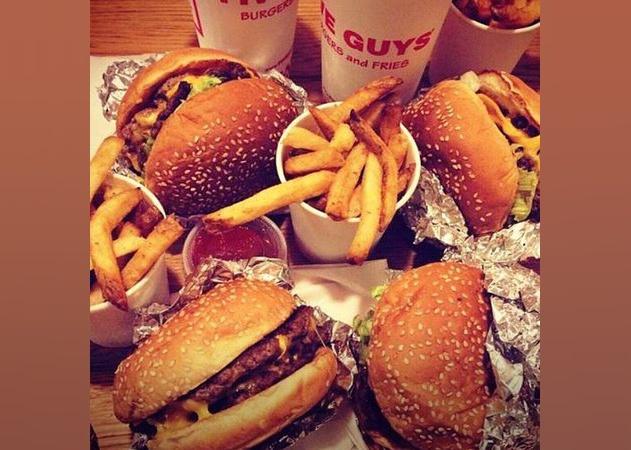 Tripadvisor
#14. Five Guys
- Rating: 4.5 / 5 (1,403 reviews)
- Detailed ratings: Food (4.5/5), Service (4.5/5), Value (4.5/5), Atmosphere (3.5/5)
- Type of cuisine: Quick Bites, American
- Address: 3042 W Sand Lake Rd, Orlando, FL 32819-9026
- Read more on Tripadvisor
Tripadvisor
#13. Sofrito Latin Cafe
- Rating: 4.5 / 5 (608 reviews)
- Detailed ratings: Food (4.5/5), Service (4.0/5), Value (4.5/5)
- Type of cuisine: Quick Bites, Latin
- Address: 8607 Palm Pkwy, Orlando, FL 32836-6416
- Read more on Tripadvisor

>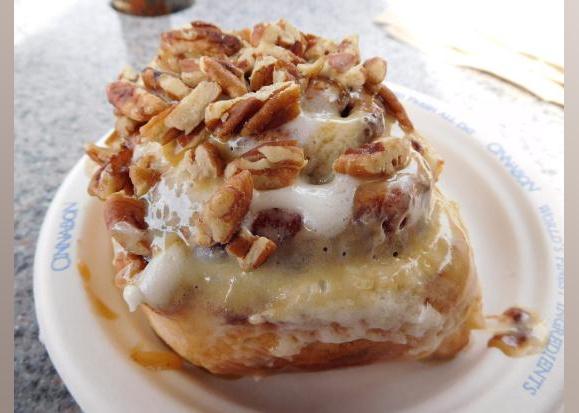 Tripadvisor
#12. Cinnabon
- Rating: 4.5 / 5 (637 reviews)
- Detailed ratings: Food (4.5/5), Service (4.0/5), Value (4.0/5), Atmosphere (4.0/5)
- Type of cuisine: Bakeries, American
- Address: 6000 Universal Blvd Ste 745, Orlando, FL 32819
- Read more on Tripadvisor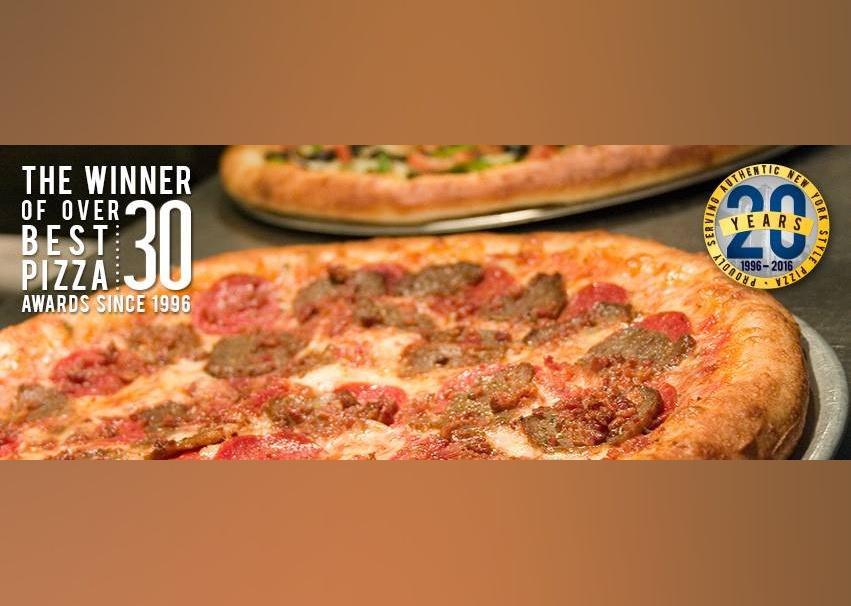 Tripadvisor
#11. NYPD Pizza Lake Cay
- Rating: 4.5 / 5 (989 reviews)
- Detailed ratings: Food (4.5/5), Service (4.5/5), Value (4.5/5), Atmosphere (4.0/5)
- Type of cuisine: Italian, American
- Address: 9900 Universal Blvd Suite 100, Orlando, FL 32819-8716
- Read more on Tripadvisor
You may also like: Highest paying jobs that require a 2 year degree in Orlando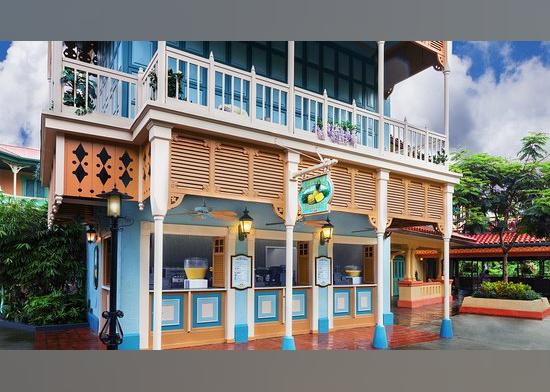 Tripadvisor
#10. Aloha Isle
- Rating: 4.5 / 5 (1,396 reviews)
- Detailed ratings: Food (4.5/5), Service (4.5/5), Value (4.5/5), Atmosphere (4.0/5)
- Type of cuisine: Dessert, Fast Food
- Address: 1600 Seven Seas Dr Suite B, Orlando, FL 32830-8423
- Read more on Tripadvisor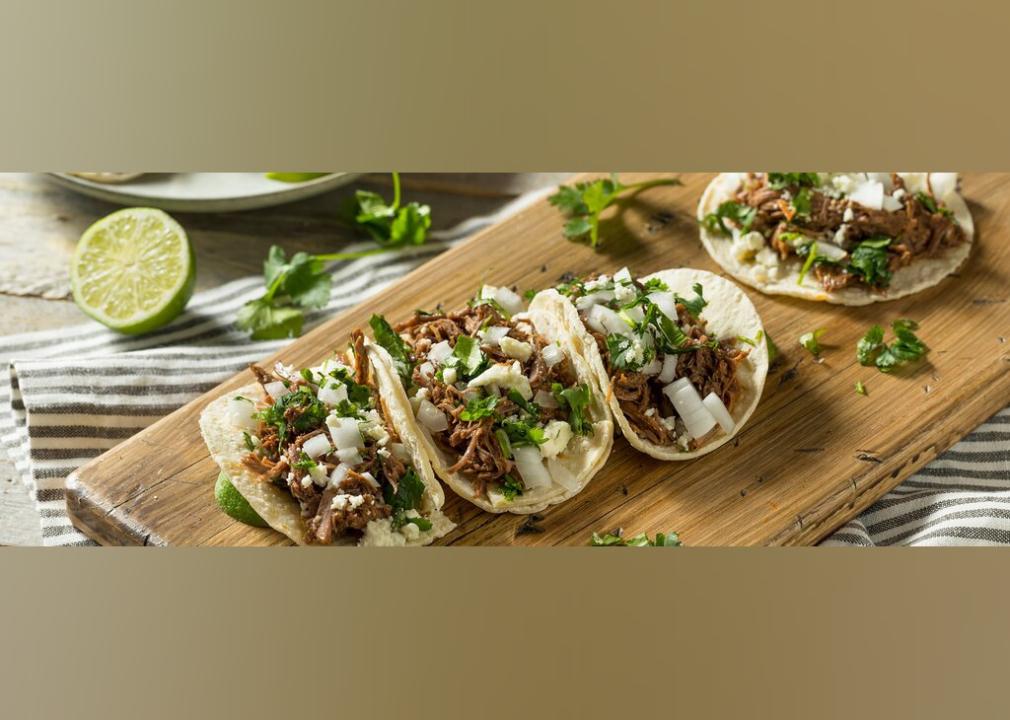 Tripadvisor
#9. Border Grill Fresh-Mex
- Rating: 4.5 / 5 (370 reviews)
- Detailed ratings: Food (4.5/5), Service (4.5/5), Value (4.5/5), Atmosphere (3.5/5)
- Type of cuisine: Mexican
- Address: 5695A Vineland Rd Cypress Plaza, Orlando, FL 32819-7830
- Read more on Tripadvisor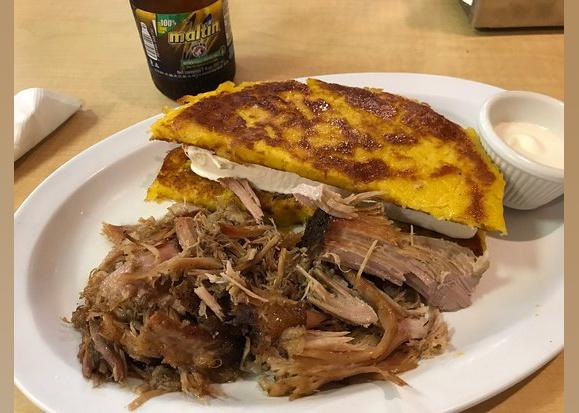 Tripadvisor
#8. Q'Kenan Restaurant
- Rating: 4.5 / 5 (825 reviews)
- Detailed ratings: Food (4.5/5), Service (4.5/5), Value (4.5/5), Atmosphere (4.0/5)
- Type of cuisine: Latin, Venezuelan
- Address: 8117 Vineland Ave Regency Village Plaza, Orlando, FL 32821-6847
- Read more on Tripadvisor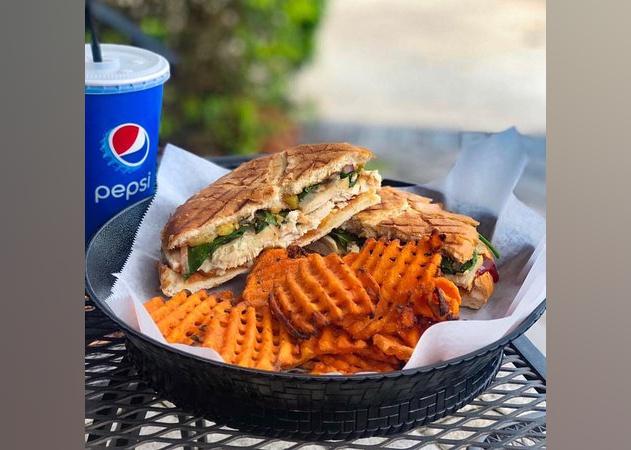 Tripadvisor
#7. Hot Krust Panini Kitchen
- Rating: 4.5 / 5 (1,091 reviews)
- Detailed ratings: Food (4.5/5), Service (5.0/5), Value (4.5/5), Atmosphere (4.5/5)
- Type of cuisine: Quick Bites, American
- Address: 8015 Turkey Lake Rd Suite 200 Next to Wholefoods & Dunkin Donuts, Orlando, FL 32819-7383
- Read more on Tripadvisor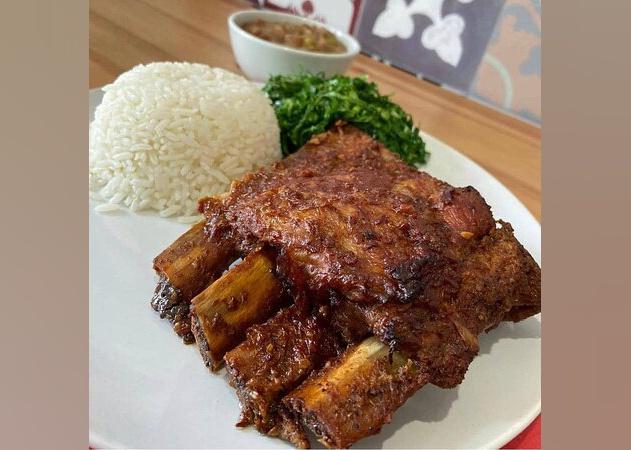 Tripadvisor
#6. Ana's Brazilian Kitchen
- Rating: 4.5 / 5 (210 reviews)
- Detailed ratings: Food (5.0/5), Service (4.5/5), Value (4.5/5)
- Type of cuisine: Brazilian
- Address: 8865 Commodity Cir Suite 5, Orlando, FL 32819-9077
- Read more on Tripadvisor
You may also like: People from these metros are finding new jobs in Orlando
Tripadvisor
#5. The Gnarly Barley
- Rating: 4.5 / 5 (210 reviews)
- Detailed ratings: Food (4.5/5), Service (4.5/5), Value (4.5/5), Atmosphere (4.5/5)
- Type of cuisine: American, Bar
- Address: 1407 N. Orange Ave, Orlando, FL 32804
- Read more on Tripadvisor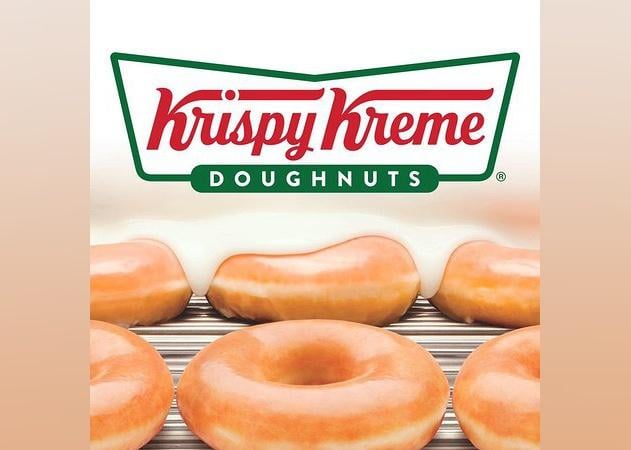 Tripadvisor
#4. Krispy Kreme
- Rating: 4.5 / 5 (323 reviews)
- Detailed ratings: Food (5.0/5), Service (4.5/5), Value (4.5/5), Atmosphere (4.0/5)
- Type of cuisine: Bakeries, American
- Address: 4080 Millenia Blvd Door-Side Online Order Pickup, Orlando, FL 32839-2426
- Read more on Tripadvisor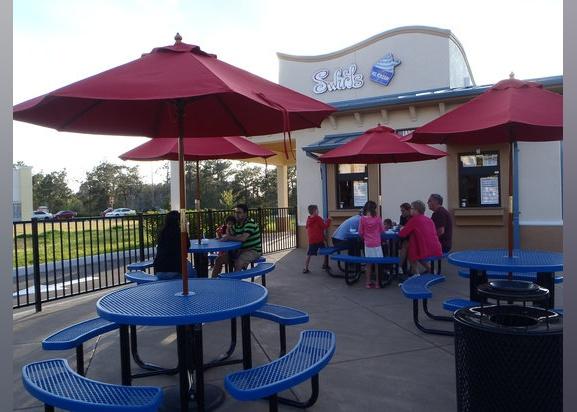 Tripadvisor
#3. Ginther's Swirls Ice Cream
- Rating: 4.5 / 5 (252 reviews)
- Detailed ratings: Food (5.0/5), Service (4.5/5), Value (5.0/5), Atmosphere (4.5/5)
- Type of cuisine: Dessert, American
- Address: 11036 International Dr, Orlando, FL 32821-7322
- Read more on Tripadvisor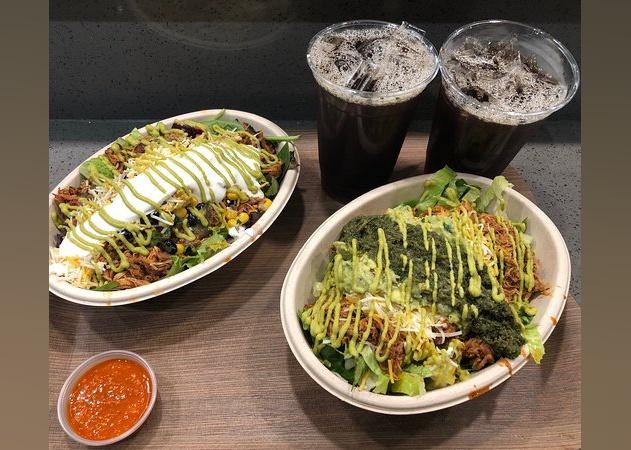 Tripadvisor
#2. The Mexican Camel
- Rating: 5.0 / 5 (79 reviews)
- Detailed ratings: Food (5.0/5), Service (5.0/5), Value (4.5/5)
- Type of cuisine: Mexican, Mediterranean
- Address: 5752 International Dr, Orlando, FL 32819
- Read more on Tripadvisor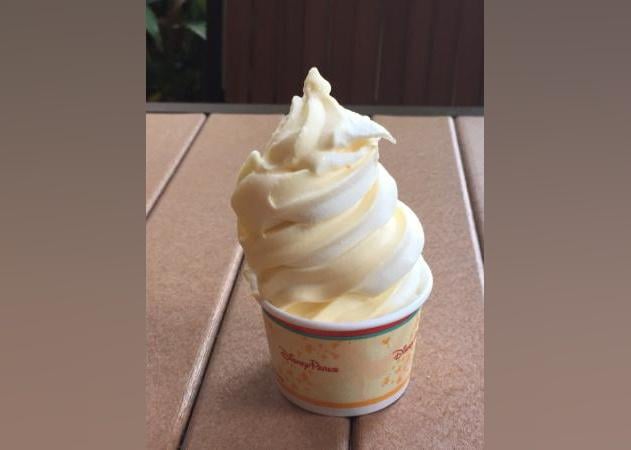 Tripadvisor
#1. Pineapple Lanai
- Rating: 5.0 / 5 (386 reviews)
- Detailed ratings: Food (4.5/5), Service (4.5/5), Value (4.5/5), Atmosphere (4.0/5)
- Type of cuisine: Dessert, Fast Food
- Address: 1600 Seven Seas Dr, Orlando, FL 32830-8423
- Read more on Tripadvisor
You may also like: How gas prices have changed in Orlando in the last week