Brunch—the portmanteau combining the words "breakfast" and "lunch"—is the best of both worlds.
An event as much as a meal, brunches are weekend affairs, where a large meal is served in the late morning and into the early afternoon, featuring not just coffee but drinks like bloody marys and mimosas alongside waffles, pancakes, french toast, and mounds of eggs, toast, and breakfast meats.
[TRENDING: Military, veterans, law enforcement and educators can sail for free on this cruise line | Shaq's Big Chicken restaurant coming to Central Florida | Become a News 6 Insider (it's free!)]
Whether you're looking for eggs benedict or bottomless mimosas, Stacker compiled a list of the highest-rated brunch restaurants in Orlando on Tripadvisor. Tripadvisor rankings factor in the average rating and number of reviews. Restaurants on this list may have recently closed.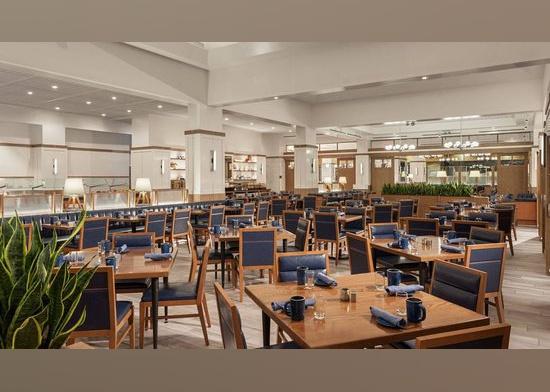 Tripadvisor
#30. Latitude & Longitude
- Rating: 4.5 / 5 (440 reviews)
- Detailed ratings: Food (4.5/5), Service (4.5/5), Value (3.5/5), Atmosphere (4.0/5)
- Type of cuisine: American, Seafood
- Price: $$ - $$$
- Address: 8701 World Center Dr Orlando World Center Marriott, Orlando, FL 32821
- Read more on Tripadvisor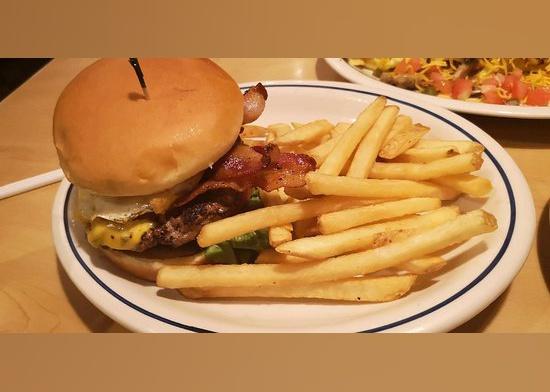 Tripadvisor
#29. IHOP
- Rating: 4.0 / 5 (1,170 reviews)
- Detailed ratings: Food (4.0/5), Service (4.0/5), Value (4.0/5), Atmosphere (3.5/5)
- Type of cuisine: American, Diner
- Price: $
- Address: 6005 International Dr, Orlando, FL 32819-8207
- Read more on Tripadvisor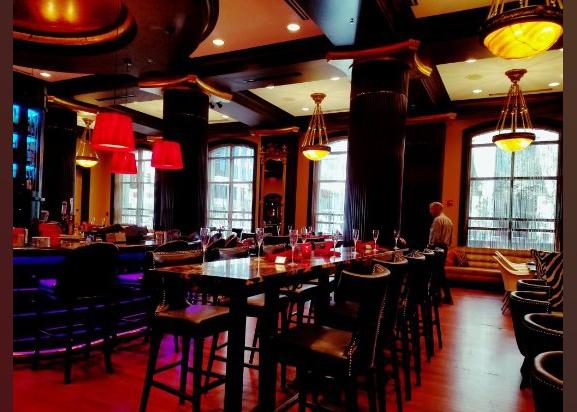 Tripadvisor
#28. The Boheme
- Rating: 4.5 / 5 (481 reviews)
- Detailed ratings: Food (4.5/5), Service (4.5/5), Value (4.0/5), Atmosphere (4.5/5)
- Type of cuisine: American, International
- Price: $$$$
- Address: 325 S Orange Ave Grand Bohemian Hotel Orlando, Orlando, FL 32801-3711
- Read more on Tripadvisor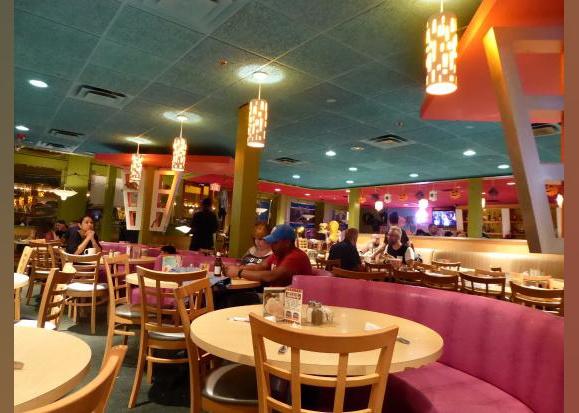 Tripadvisor
#27. Hamburger Mary's
- Rating: 4.5 / 5 (626 reviews)
- Detailed ratings: Food (4.5/5), Service (4.5/5), Value (4.0/5), Atmosphere (4.5/5)
- Type of cuisine: American, Bar
- Price: $$ - $$$
- Address: 110 W Church St, Orlando, FL 32801-3304


Check out the Florida Foodie podcast. You can find every episode in the media player below:
Read more on Tripadvisor
Tripadvisor
#26. Olivia's Cafe
- Rating: 4.0 / 5 (1,039 reviews)
- Detailed ratings: Food (4.0/5), Service (4.5/5), Value (4.0/5), Atmosphere (4.0/5)
- Type of cuisine: American
- Price: $$ - $$$
- Address: 1510 N Cove Rd. Disney Old Key West Resort, Orlando, FL 32830
- Read more on Tripadvisor
You may also like: How Orlando feels about climate change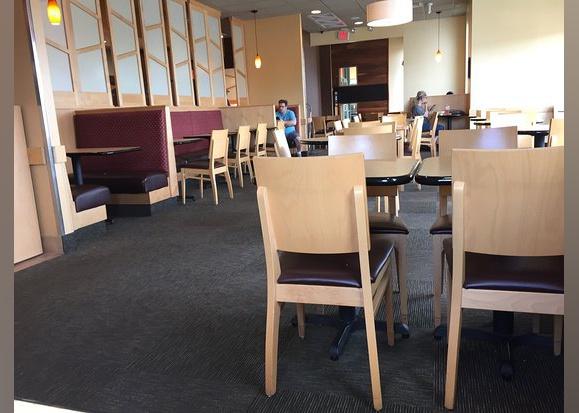 Tripadvisor
#25. Panera Bread
- Rating: 4.0 / 5 (292 reviews)
- Detailed ratings: Food (4.0/5), Service (4.0/5), Value (4.0/5), Atmosphere (4.0/5)
- Type of cuisine: Quick Bites, American
- Price: $
- Address: 51 Celebration Pl, Celebration, Orlando, FL 34747-4619
- Read more on Tripadvisor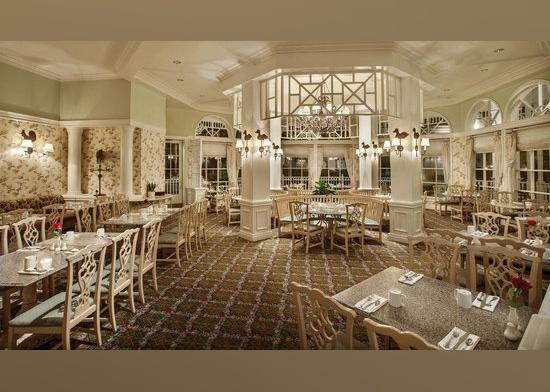 Tripadvisor
#24. Grand Floridian Cafe
- Rating: 4.0 / 5 (1,615 reviews)
- Detailed ratings: Food (4.5/5), Service (4.5/5), Value (4.0/5), Atmosphere (4.5/5)
- Type of cuisine: American
- Price: $$ - $$$
- Address: 4401 Grand Floridian Walt Disney World, Orlando, FL 32836
- Read more on Tripadvisor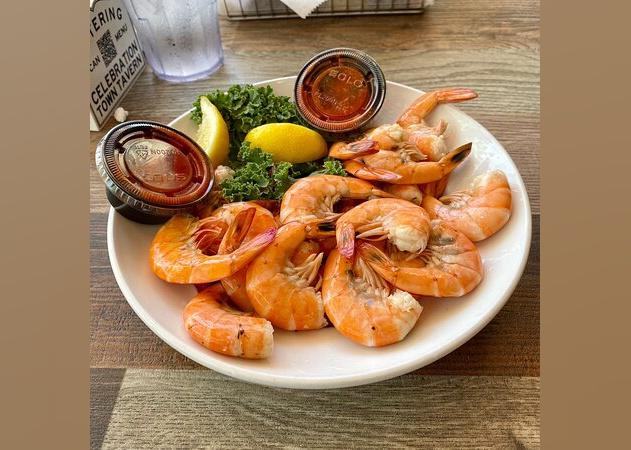 Tripadvisor
#23. Celebration Town Tavern
- Rating: 4.5 / 5 (2,498 reviews)
- Detailed ratings: Food (4.5/5), Service (4.5/5), Value (4.0/5), Atmosphere (4.5/5)
- Type of cuisine: American, Bar
- Price: $$ - $$$
- Address: 721 Front St, Celebration, Orlando, FL 34747-4918
- Read more on Tripadvisor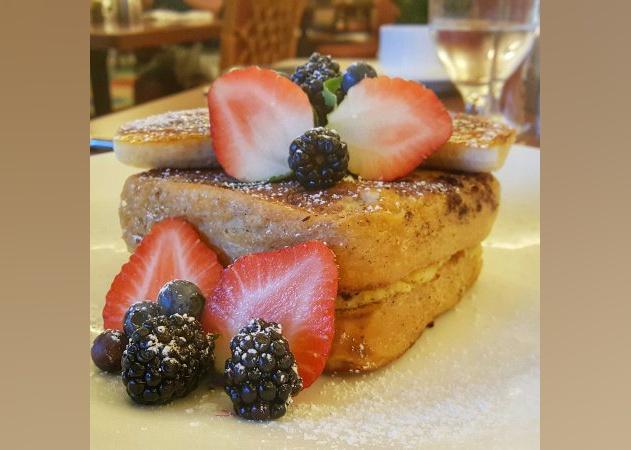 Tripadvisor
#22. Oscar's
- Rating: 4.5 / 5 (324 reviews)
- Detailed ratings: Food (4.5/5), Service (4.5/5), Value (4.0/5), Atmosphere (4.0/5)
- Type of cuisine: American
- Price: $$ - $$$
- Address: 14200 Bonnet Creek Resort Ln, Orlando, FL 32821
- Read more on Tripadvisor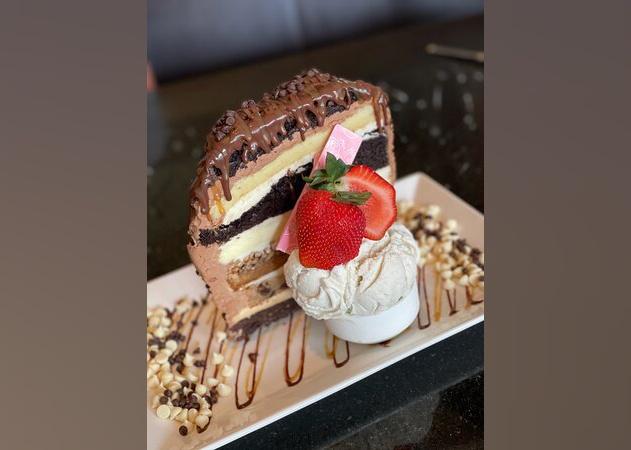 Tripadvisor
#21. The Kitchen
- Rating: 4.0 / 5 (1,043 reviews)
- Detailed ratings: Food (4.0/5), Service (4.0/5), Value (3.5/5), Atmosphere (4.0/5)
- Type of cuisine: American
- Price: $$ - $$$
- Address: 5800 Universal Blvd Hard Rock Hotel, Orlando, FL 32819-7834
- Read more on Tripadvisor
You may also like: Where people in Orlando are moving to most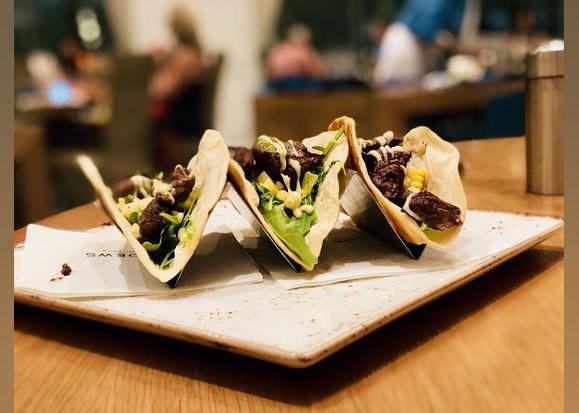 Tripadvisor
#20. Amatista Cookhouse at Sapphire Falls Resort
- Rating: 4.5 / 5 (587 reviews)
- Detailed ratings: Food (4.5/5), Service (4.5/5), Value (4.0/5)
- Type of cuisine: American, Grill
- Price: $$ - $$$
- Address: 6601 Adventure Way, Orlando, FL 32819-7602
- Read more on Tripadvisor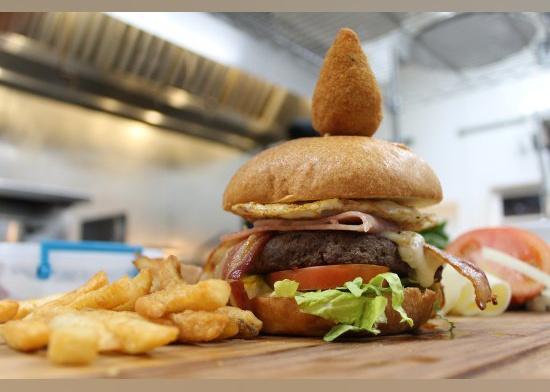 Tripadvisor
#19. Amor Em Pedacos Bakery
- Rating: 4.5 / 5 (552 reviews)
- Detailed ratings: Food (4.5/5), Service (4.5/5), Value (4.5/5), Atmosphere (5.0/5)
- Type of cuisine: Bakeries, American
- Price: $
- Address: 5576 International Dr, Orlando, FL 32819-8542
- Read more on Tripadvisor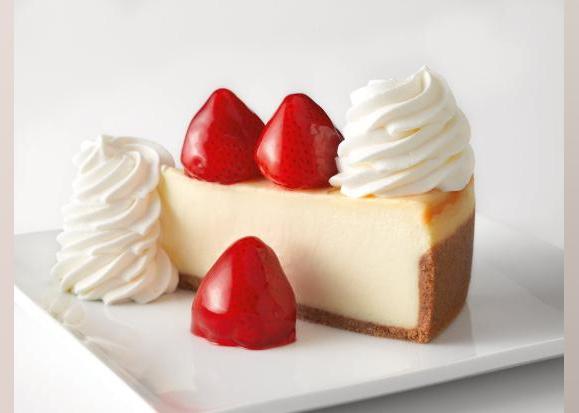 Tripadvisor
#18. The Cheesecake Factory
- Rating: 4.5 / 5 (8,923 reviews)
- Detailed ratings: Food (4.5/5), Service (4.5/5), Value (4.0/5), Atmosphere (4.5/5)
- Type of cuisine: Dessert, Fast Food
- Price: $$ - $$$
- Address: 4200 Conroy Rd The Mall at Millenia, Orlando, FL 32839-2400
- Read more on Tripadvisor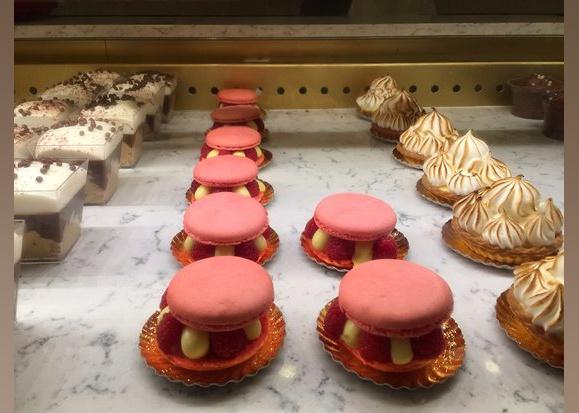 Tripadvisor
#17. Les Halles Boulangerie-Patisserie
- Rating: 4.5 / 5 (883 reviews)
- Detailed ratings: Food (4.5/5), Service (4.0/5), Value (4.0/5), Atmosphere (4.0/5)
- Type of cuisine: Bakeries, French
- Price: $
- Address: 1510 N Avenue of the Stars Epcot - Walt Disney World, Orlando, FL 32830-8405
- Read more on Tripadvisor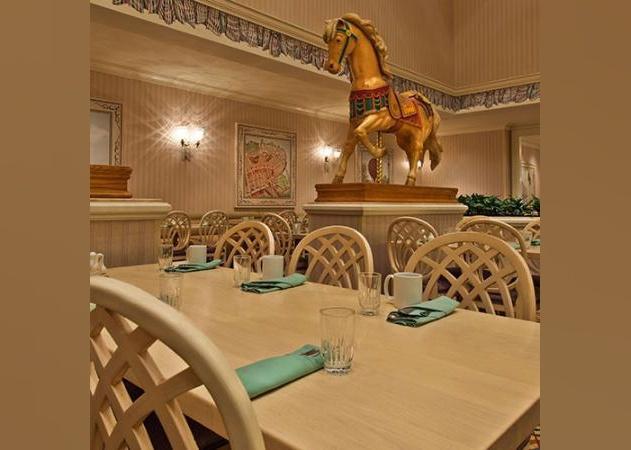 Tripadvisor
#16. 1900 Park Fare
- Rating: 4.0 / 5 (2,750 reviews)
- Detailed ratings: Food (4.0/5), Service (4.0/5), Value (3.5/5), Atmosphere (4.0/5)
- Type of cuisine: American
- Price: $$ - $$$
- Address: 4401 Floridian Way, Orlando, FL 32836
- Read more on Tripadvisor
You may also like: Lowest-paying jobs in Orlando
Tripadvisor
#15. Dixie Cream Cafe
- Rating: 4.5 / 5 (287 reviews)
- Detailed ratings: Food (4.5/5), Service (4.5/5), Value (4.5/5), Atmosphere (4.5/5)
- Type of cuisine: American, Cafe
- Price: $$ - $$$
- Address: 434 Main St, Windermere, FL 34786-8648
- Read more on Tripadvisor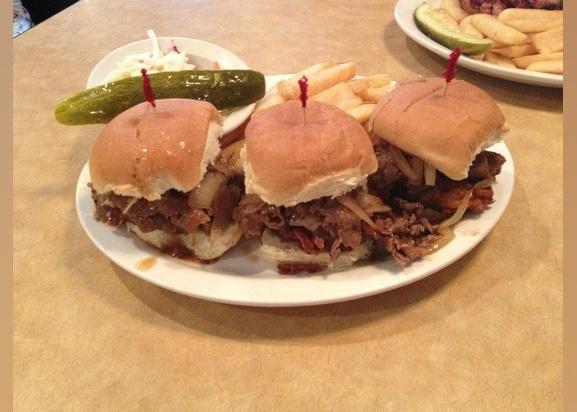 Tripadvisor
#14. TooJay's Deli • Bakery • Restaurant
- Rating: 4.5 / 5 (420 reviews)
- Detailed ratings: Food (4.5/5), Service (4.5/5), Value (4.5/5), Atmosphere (4.0/5)
- Type of cuisine: American, Deli
- Price: $$ - $$$
- Address: 7600 Dr Phillips Blvd Suite #116, Orlando, FL 32819-7231
- Read more on Tripadvisor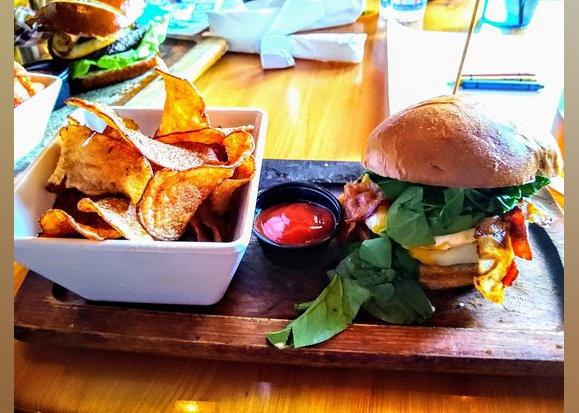 Tripadvisor
#13. Teak Neighborhood Grill
- Rating: 4.5 / 5 (429 reviews)
- Detailed ratings: Food (4.5/5), Service (4.0/5), Value (4.5/5), Atmosphere (4.0/5)
- Type of cuisine: American, Pub
- Price: $$ - $$$
- Address: 6400 Time Square Ave, Orlando, FL 32835-7500
- Read more on Tripadvisor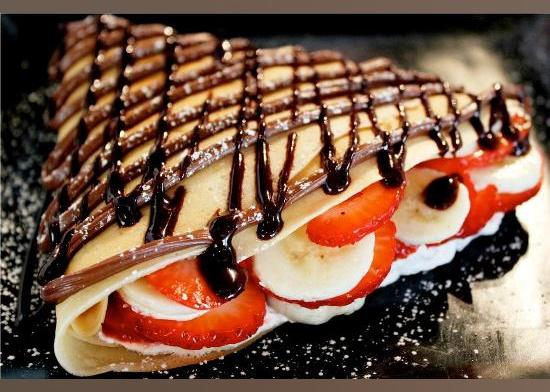 Tripadvisor
#12. The Crepevine
- Rating: 4.5 / 5 (167 reviews)
- Detailed ratings: Food (4.5/5), Service (4.5/5), Value (4.5/5), Atmosphere (4.5/5)
- Type of cuisine: American, Cafe
- Price: $
- Address: 249 W State Road 436 #1117, Altamonte Springs, FL 32714-4267
- Read more on Tripadvisor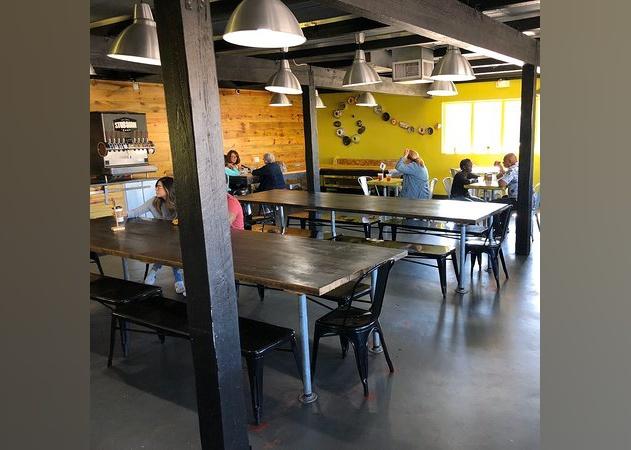 Tripadvisor
#11. Se7en Bites
- Rating: 4.5 / 5 (269 reviews)
- Detailed ratings: Food (4.5/5), Service (4.5/5), Value (4.0/5), Atmosphere (4.5/5)
- Type of cuisine: Dessert, American
- Price: $$ - $$$
- Address: 617 N Primrose Dr, Orlando, FL 32803-5016
- Read more on Tripadvisor
You may also like: Highest paying jobs that require a 2 year degree in Orlando
Tripadvisor
#10. Adega Gaucha
- Rating: 5.0 / 5 (65 reviews)
- Detailed ratings: Food (5.0/5), Service (5.0/5), Value (5.0/5)
- Type of cuisine: Brazilian, Steakhouse
- Price: $$ - $$$
- Address: 8204 Crystal Clear Ln #1700, Orlando, FL 32809-7758
- Read more on Tripadvisor
Tripadvisor
#9. Hash House A Go Go
- Rating: 4.0 / 5 (1,613 reviews)
- Detailed ratings: Food (4.0/5), Service (4.0/5), Value (4.0/5), Atmosphere (4.0/5)
- Type of cuisine: American
- Price: $$ - $$$
- Address: 5350 International Dr, Orlando, FL 32819-9427
- Read more on Tripadvisor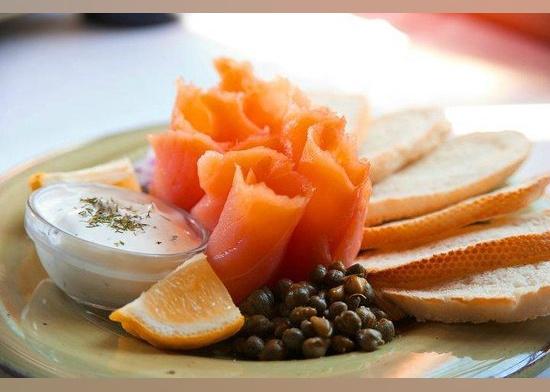 Tripadvisor
#8. Santiago's Bodega
- Rating: 4.5 / 5 (482 reviews)
- Detailed ratings: Food (4.5/5), Service (4.5/5), Value (4.0/5), Atmosphere (4.5/5)
- Type of cuisine: Spanish, International
- Price: $$ - $$$
- Address: 802 Virginia Dr, Orlando, FL 32803-2530
- Read more on Tripadvisor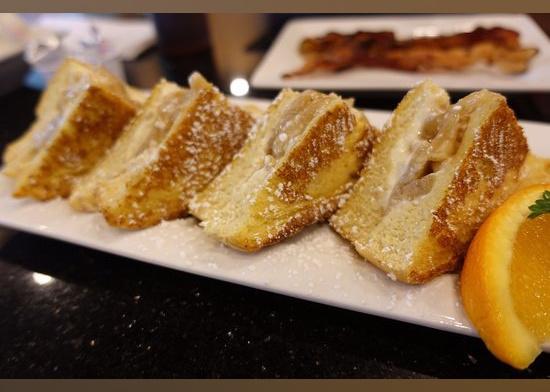 Tripadvisor
#7. Keke's Breakfast Cafe
- Rating: 4.5 / 5 (403 reviews)
- Detailed ratings: Food (4.5/5), Service (4.5/5), Value (4.0/5), Atmosphere (4.5/5)
- Type of cuisine: American, Cafe
- Price: $$ - $$$
- Address: 4000 W Town Center Blvd, Orlando, FL 32837-6187
- Read more on Tripadvisor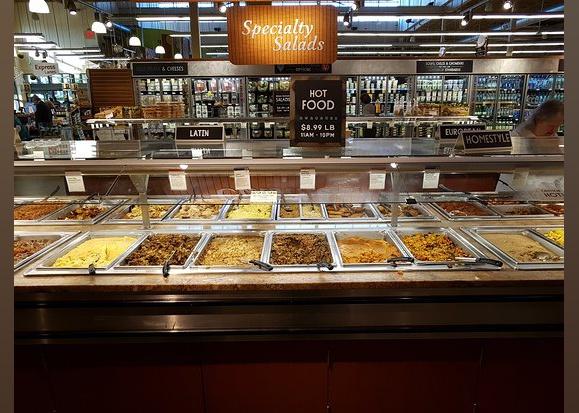 Tripadvisor
#6. Whole Foods Market
- Rating: 4.5 / 5 (1,183 reviews)
- Detailed ratings: Food (4.5/5), Service (4.5/5), Value (4.0/5), Atmosphere (4.5/5)
- Type of cuisine: Specialty Food Market, Healthy
- Price: $$ - $$$
- Address: 8003 Turkey Lake Rd Phillips Crossing, Orlando, FL 32819-7382
- Read more on Tripadvisor
You may also like: Metros sending the most people to Orlando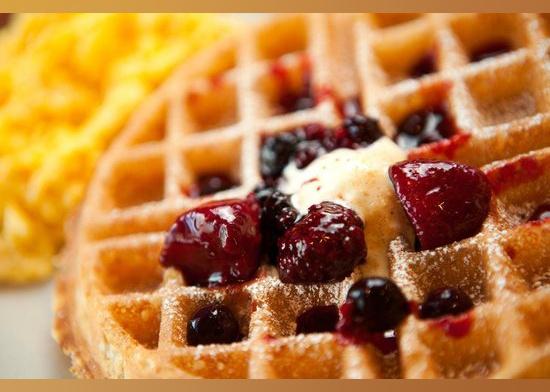 Tripadvisor
#5. First Watch
- Rating: 4.5 / 5 (815 reviews)
- Detailed ratings: Food (4.5/5), Service (4.5/5), Value (4.5/5), Atmosphere (4.0/5)
- Type of cuisine: American, Cafe
- Price: $$ - $$$
- Address: 7500 W Sand Lake Rd #a101, Orlando, FL 32819-5110
- Read more on Tripadvisor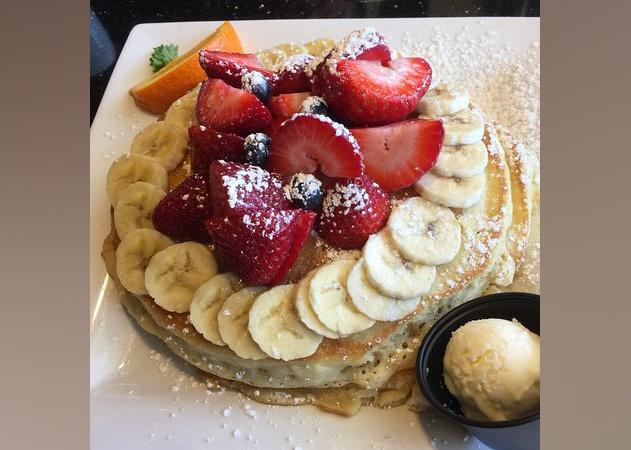 Tripadvisor
#4. Keke's Breakfast Cafe
- Rating: 4.5 / 5 (825 reviews)
- Detailed ratings: Food (4.5/5), Service (4.5/5), Value (4.5/5), Atmosphere (4.0/5)
- Type of cuisine: American, Cafe
- Price: $$ - $$$
- Address: 7512 Dr Phillips Blvd, Orlando, FL 32819-5131
- Read more on Tripadvisor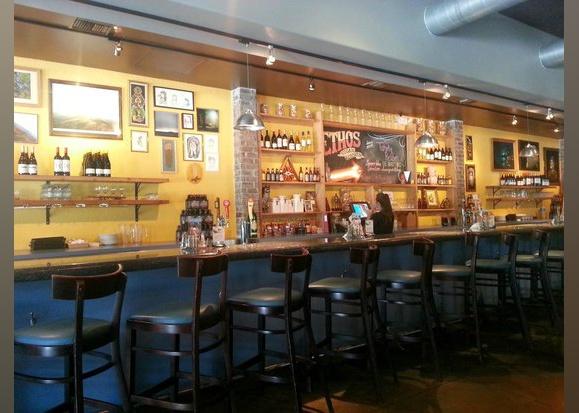 Tripadvisor
#3. Ethos Vegan Kitchen
- Rating: 4.5 / 5 (579 reviews)
- Detailed ratings: Food (4.5/5), Service (4.5/5), Value (4.5/5), Atmosphere (4.5/5)
- Type of cuisine: American, Healthy
- Price: $$ - $$$
- Address: 601 S New York Ave Ste B, Winter Park, FL 32789-4358
- Read more on Tripadvisor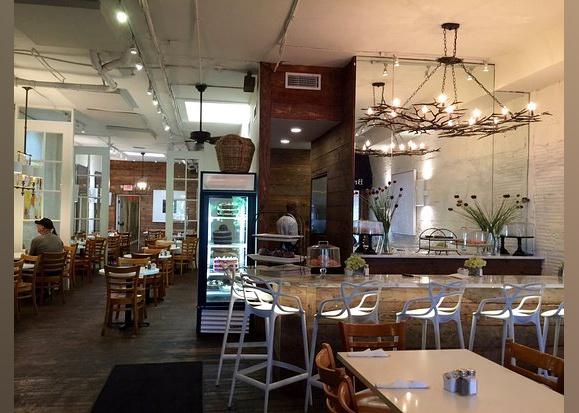 Tripadvisor
#2. The Briar Patch
- Rating: 4.5 / 5 (656 reviews)
- Detailed ratings: Food (4.5/5), Service (4.0/5), Value (4.0/5), Atmosphere (4.0/5)
- Type of cuisine: American, Cafe
- Price: $$ - $$$
- Address: 252 N Park Ave, Winter Park, FL 32789-3814
- Read more on Tripadvisor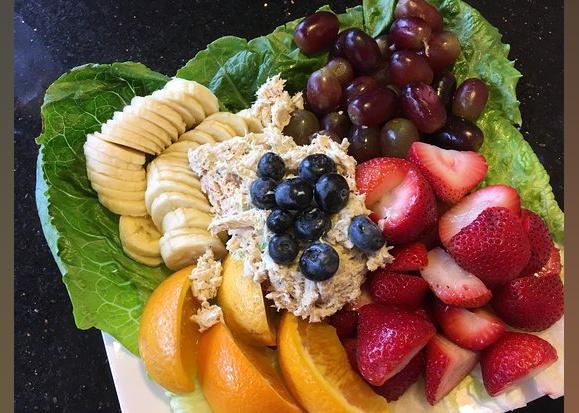 Tripadvisor
#1. Keke's Breakfast Cafe
- Rating: 4.5 / 5 (1,160 reviews)
- Detailed ratings: Food (4.5/5), Service (4.5/5), Value (4.0/5), Atmosphere (4.0/5)
- Type of cuisine: American, Cafe
- Price: $$ - $$$
- Address: 4192 Conroy Rd, Orlando, FL 32839-6416
- Read more on Tripadvisor
You may also like: Highest-rated fine dining restaurants in Orlando, according to Tripadvisor